Celebrities may make it look effortless, but walking around in stiletto pumps is not always a piece of cake. Just ask Myleene Klass, who nearly took a tumble while wearing a pair of Christian Louboutin pumps in London earlier today.
Myleene Klass looked lovely in a white lace top
The British TV personality was promoting her new show, BBQ Champ, at the South Bank when she tripped and almost lost her footing, as well as her right shoe. Thankfully, she was able to catch herself mid-fall and brushed off the incident with a laugh.
Myleene Klass almost taking a spill while promoting "BBQ Champ" at the South Bank in London, England, on July 30, 2015
Despite the mishap, Myleene looked lovely in a summery ensemble that consisted of a lace top and a floral-print circle skirt.
Myleene Klass flaunted her sexy legs in a floral-print circle skirt
Her nude patent leather Louboutins perfectly complemented the outfit even if they did almost cause a few bruises.
Myleene Klass shows off her sexy feet in nude stilettos
Have you ever tripped while wearing stilettos? Even if you have, you probably still agree that Christian Louboutin nude pumps are must-haves. They'll always be classics!
Christian Louboutin "So Kate" Nude Pumps, $675 at Nordstrom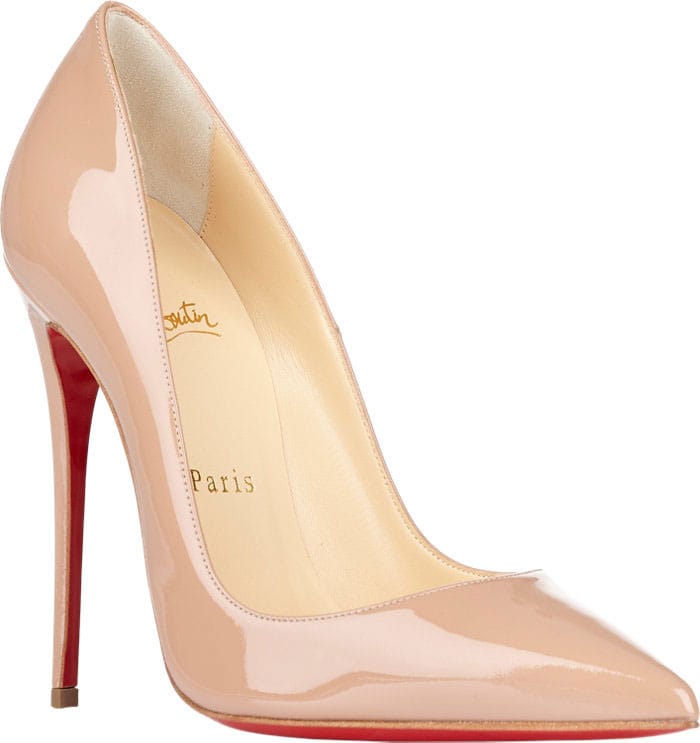 Christian Louboutin "Pigalle" Nude Pumps, $675 at Bergdorf Goodman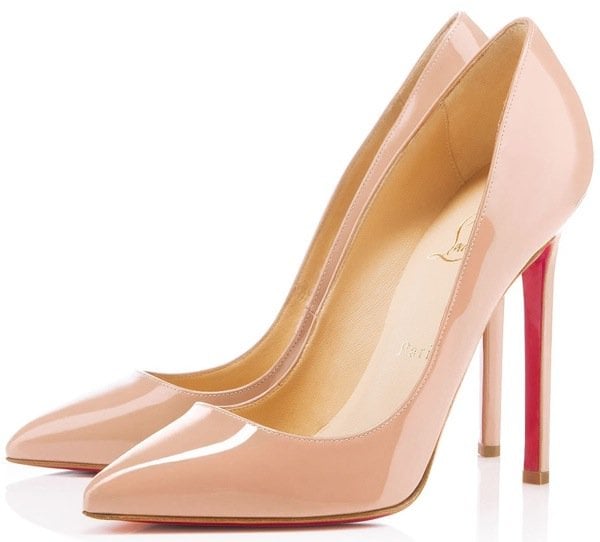 Credit: WENN