Who could miss that girl? You know, the nearly naked girl from Robin Thicke's "Blurred Lines" video. Miley Cyrus even copied her look when she performed with Thicke at the VMAs (skin-tone vinyl underwear, anyone?).
Now, that nearly naked girl actually has a name — Emily Ratajkowski. Sure, it seems very hard to pronounce (the "j" in her surname is silent, making the pronunciation quite easy) and sounds very exotic, too, but Emily is actually a British-born beauty. And thanks to the video, her popularity has skyrocketed by a trillion.
After appearing topless in a music video, the brunette-model-turned-actress reinforces her "bombshell" status by once again stripping down to her undies. This time, however, it's for a glossy men's magazine, as in GQ.
Now, if you're a guy, you are not going to pass up this issue. You just won't be able to. Simply put, Emily's photos will reel you in.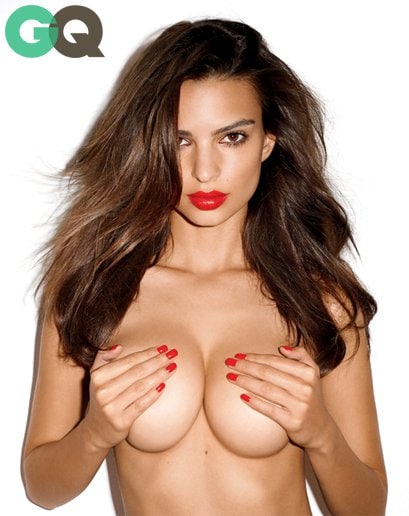 Emily Ratajkowski is nearly naked for GQ Magazine
Her sexy half-naked pictures are definitely worth the look (even we could not help but stare at them), but we actually have another reason for featuring her here today — designer heels.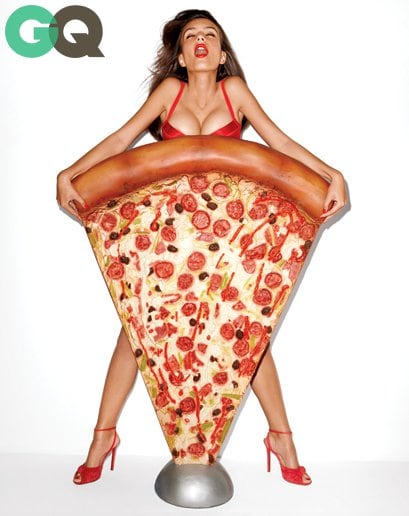 Emily Ratajkowski really loves pizza
As in, the girl wore nothing but gorgeous designer heels and underwear for the editorial shots.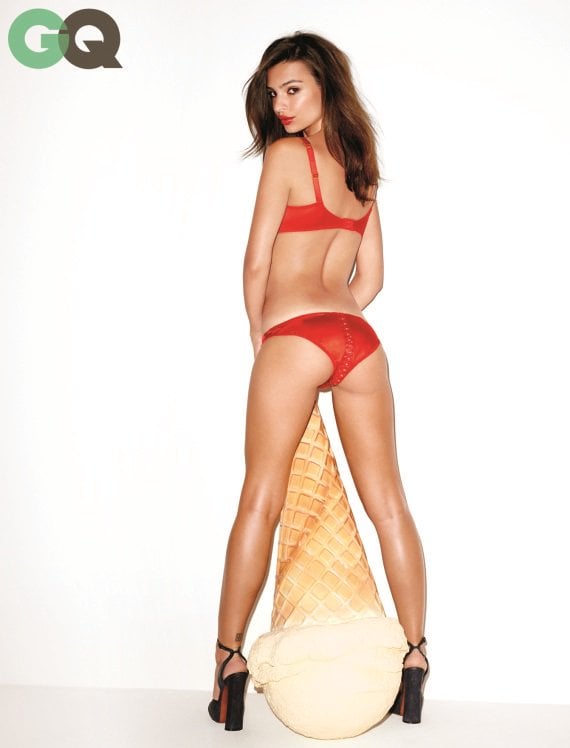 Emily Ratajkowski in red panties and a bra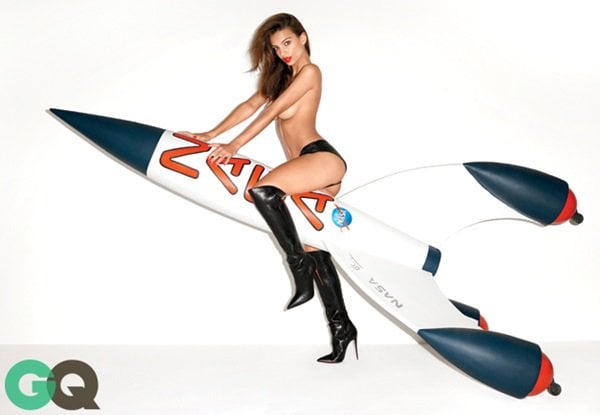 Emily Ratajkowski wearing panties and black boots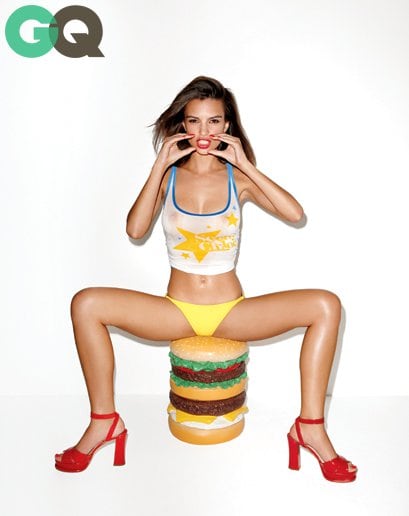 Emily Ratajkowski flaunting her body and making love to food for GQ magazine's October editorial
We managed to ID a couple of the shoes Emily wore for the photo shoot, but the rest we will leave to you. Maybe your shoe-holic expertise can give us some leads.
Emily's thigh-high red-soled boots are obviously from Louboutin. We have a feeling that they're the Armurabotta boots, though we can't officially confirm that yet.
The Armurabotta boots feature pointy toes, 17.5-inch-tall shafts, and 4-inch-high heels. They are available in suede and black leather but retail at a nasty $1,795 a pair, so that may put you off.
Armurabotta Thigh-High Boots, $1,795 at Bergdorf Goodman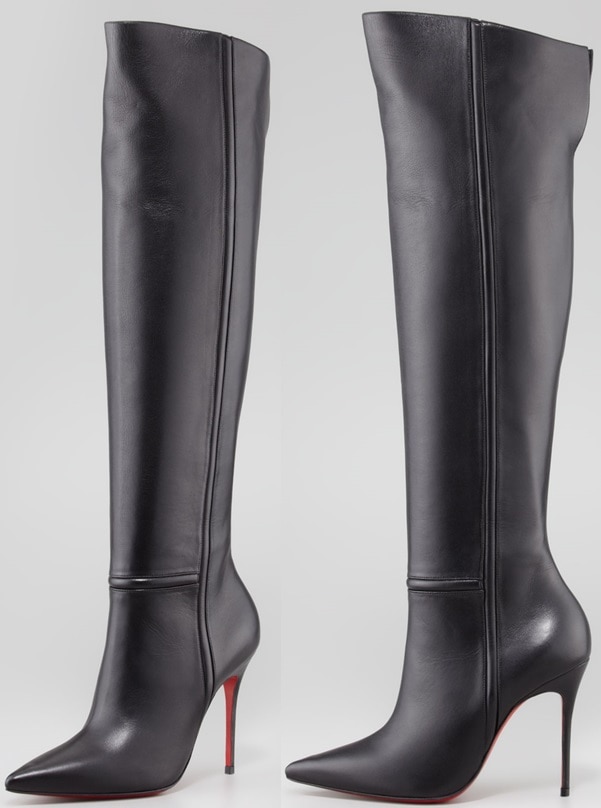 As for Emily's chunky red "hamburger photo" sandals, those are from Prada. We couldn't find the red patent version anymore, but you can own a brown suede pair for less via Farfetch.
These shoes feature slightly flared chunky heels that are 4.5 inches tall, but with their inch-thick platforms, they're actually the kind of sandals you'll be able to walk in all day.
Prada Suede Cross-Strap Sandals, $710 (before: $890)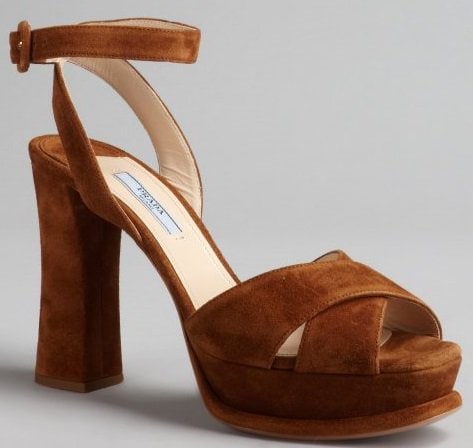 So, now that we have some of the shoes out of the way, can you tell us which is more distracting in these GQ photos — Emily's hotness or her hot designer heels?
P.S. If you can't get enough of Emily, check out the video below:
Credit: Terry Richardson/GQ Magazine