Naomie Harris finally made an appearance alongside Will Smith on his latest project. The project, 'Collateral Beauty,' is finally rolling along after some major setbacks. Naomie was spotted strolling in the dead of 'winter' for the first several holiday scenes filmed in Brooklyn.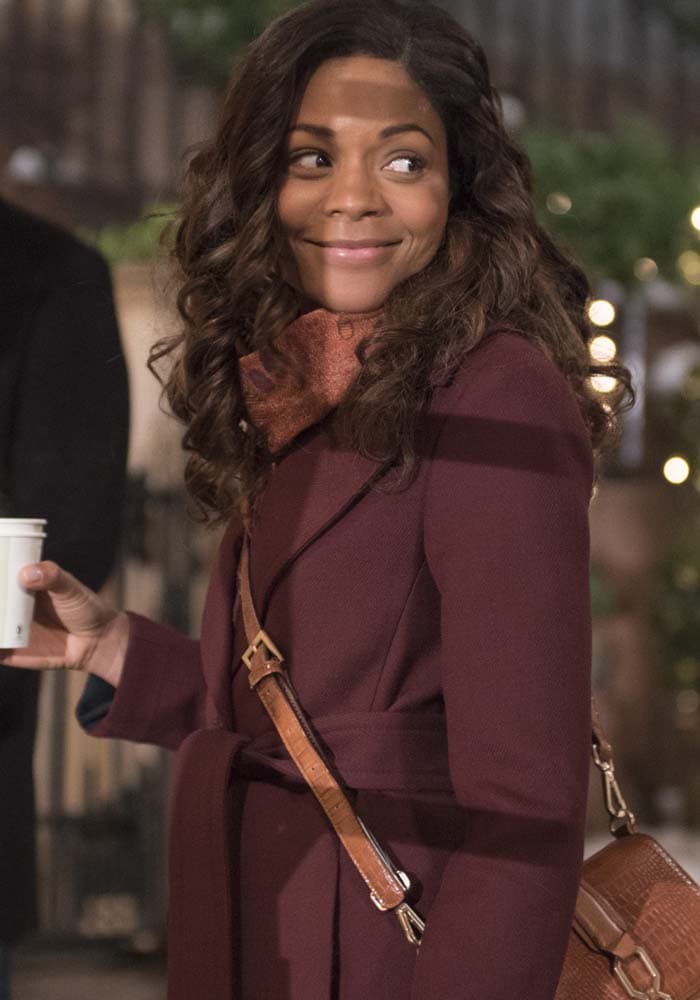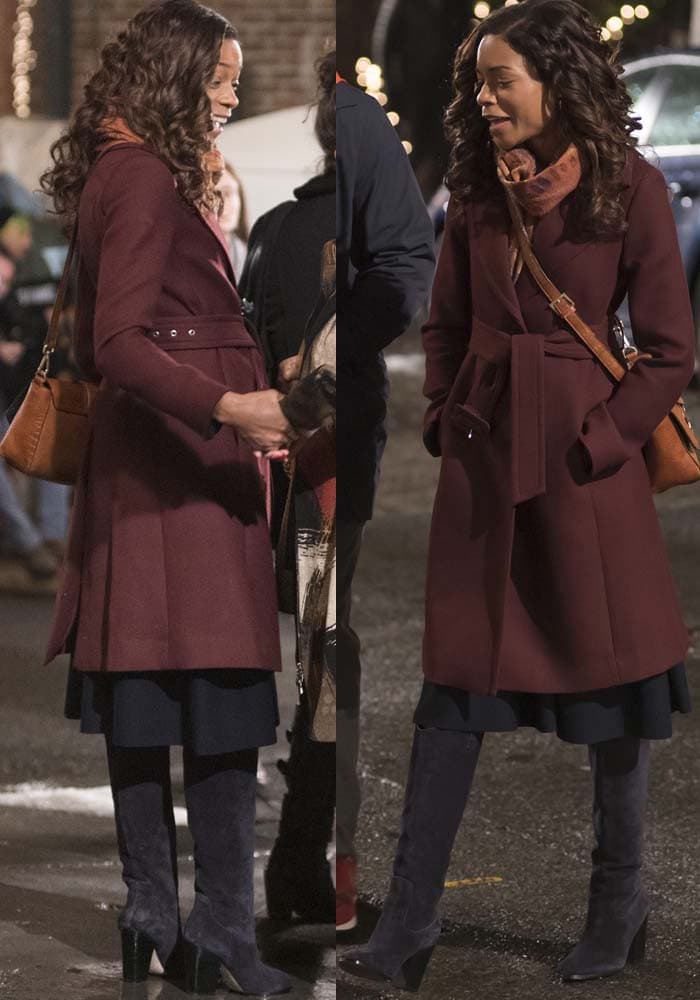 Naomie Harris filming scenes for the movie 'Collateral Beauty' on location in Brooklyn on March 23, 2016
Naomie was spotted in maroon coat layered over a knee-length black dress. The actress wore a burnt orange scarf around her neck with a matching sling purse. Naomie slipped into a pair of Sigerson Morrison 'Monna' suede knee boots in a dark violet shade.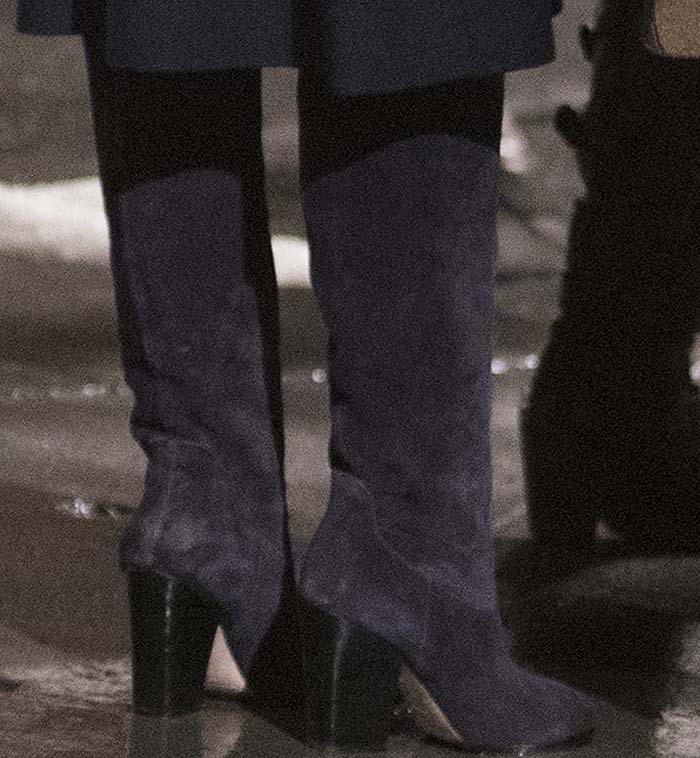 Naomie Harris films a holiday scene set in the middle of winter in a pair of Sigerson Morrison 'Monna' Boots
Even though there hasn't been much divulged about the plot of 'Collateral Beauty,' we do know the show is based around a man who works in an ad agency with a life that eventually falls apart. And, we do know this: it's pretty star-studded.
Naomie Harris and Will Smith will be joined by Hollywood powerhouses Kate Winslet, Edward Norton, Keira Knightley and Helen Mirren. Phew. That's a lot to look forward to.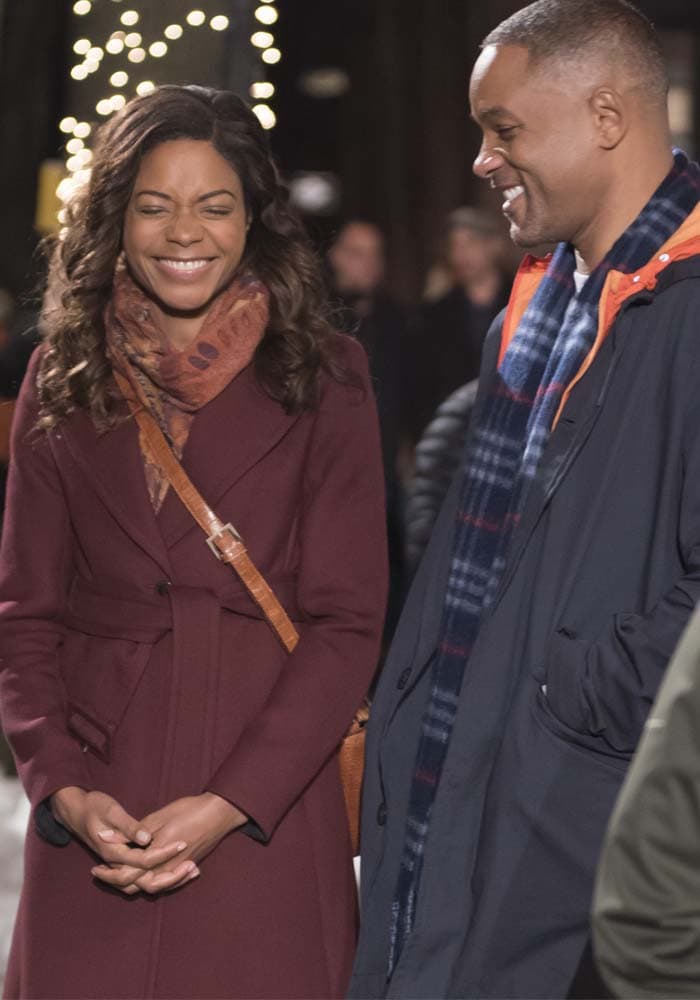 Naomie Harris shares a giggle with her co-star Will Smith on the set of 'Collateral Beauty'
Get Naomie Harris' winter Sigerson Morrison 'Monna' knee boots at 6pm and Amazon.
Sigerson Morrison 'Monna' Suede Knee Boots, $212.93 – $278.10 at 6pm and Amazon
Credit: WENN