She wowed in several high-fashion looks at the Country Music Awards two weeks ago. And last night, Carrie Underwood continued her winning style streak as she stepped out in a dazzling gown on the 2019 American Music Awards red carpet.
Earlier this month, she also got help from Jimmy Kimmel to prank unsuspecting boot shoppers at Nashville Cowboy, a local boot store in the capital of the U.S. state of Tennessee.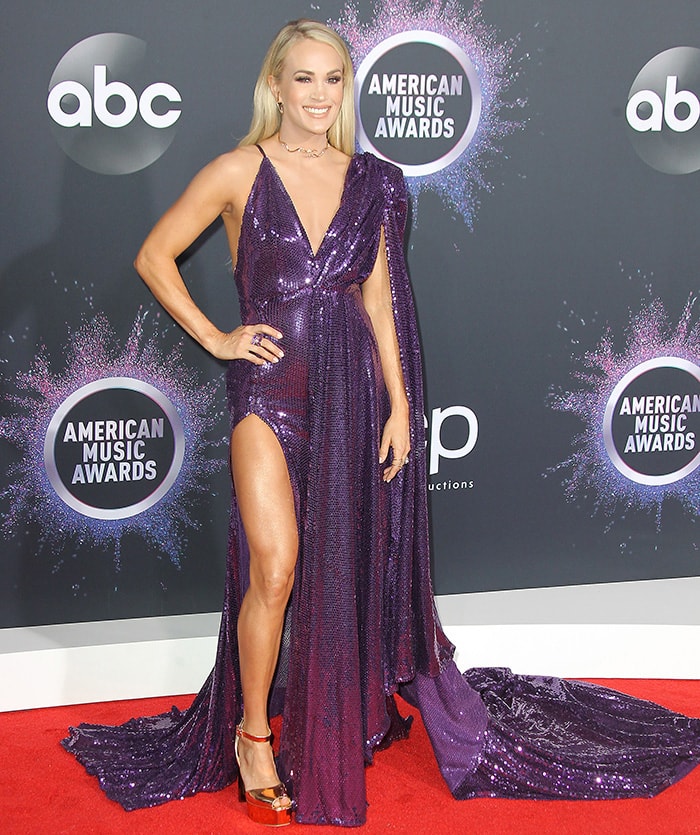 Carrie Underwood in a purple sequined Stello gown at the 2019 American Music Awards in Los Angeles on November 24, 2019
After setting up a bunch of hidden cameras, Carrie put her vocal improvisations to the test and built lyrics based on the customers that she saw in the store. She really knows how to come up with great lyrics!
Styled by Emmy Award-winning costume designer Marina Toybina, the country music princess made her entrance at the AMAs in a glimmering custom gown by Stello. It is entirely drenched in shimmering purple sequins and features a low-cut v-neckline that offered a glimpse of her cleavage.
Her dress also features a spaghetti strap on one side and a draping detail with a dramatic flowing cape over the other shoulder. The 36-year-old singer showed off the fruits of her labor in the gym, thanks to the gown's thigh-high slit.
Carrie Underwood puts her toned legs on display
Carrie won the Favorite Female Country Artist and Favorite Country Album awards.
"Thank you God for the talents that you give people and the gifts you give people and not just the people that are up here on the stage tonight but for every single person. We all have gifts and I hope we use them to make the world a better place," she said as she received her awards.
She also thanked her sons and husband, Mike Fisher, for supporting her on her six-month-long The Cry Pretty Tour 360.
"Thank you to the fans. Thank you so much. You guys support each and every one of us. You're the ones that show up to the shows, you're the ones that stream the music, buy the music, you guys love on us so well and we thank you so much for that," she said in her emotional speech.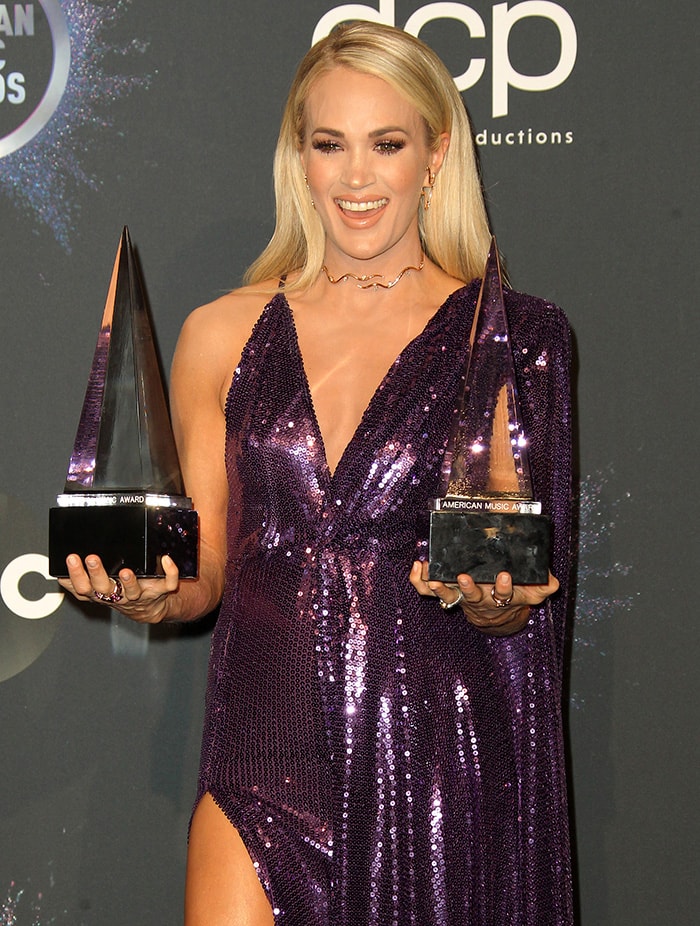 Carrie Underwood shows off her Female Country Artist and Favorite Country Album awards
Carrie looked like a true royal on the occasion. Hair and makeup artist Melissa Schleicher glammed up her look a bit more with purple eyeshadow, dark mascara, and nude glossy pout. Her blonde locks were simply worn down and styled straight with a deep side parting.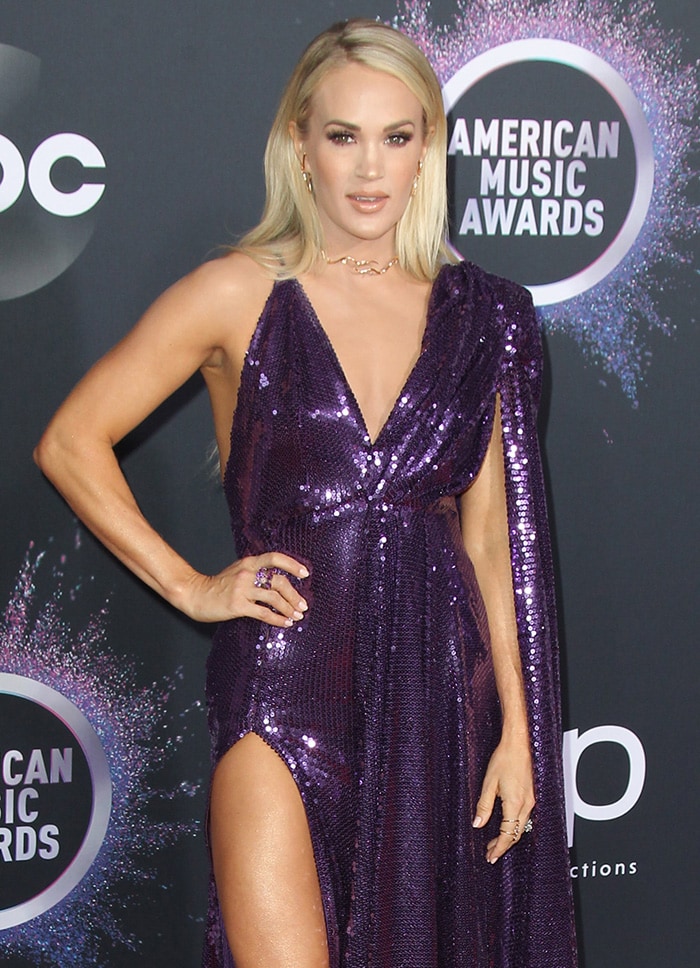 Carrie Underwood wears purple eyeshadow with side-swept hairstyle
A gold necklace and matching earrings by Yvan Tufenkjian, several Maxior Joias rings, and metallic platform heels from Giuseppe Zanotti completed Carrie's regal look.
She opted for gold metallic Betty sandals featuring peep toes, adjustable buckled ankle straps, about 2.8-inch platforms, and 5.7-inch block heels.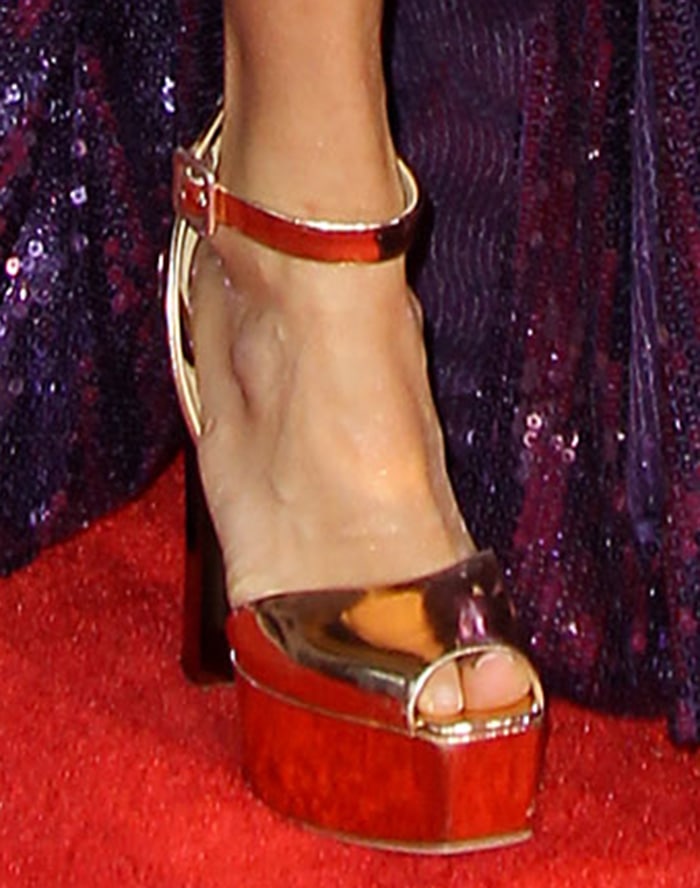 Carrie Underwood finishes off her regal look with Giuseppe Zanotti sandals
Giuseppe Zanotti Betty Sandals, $398 – $795 at Farfetch and Giuseppe Zanotti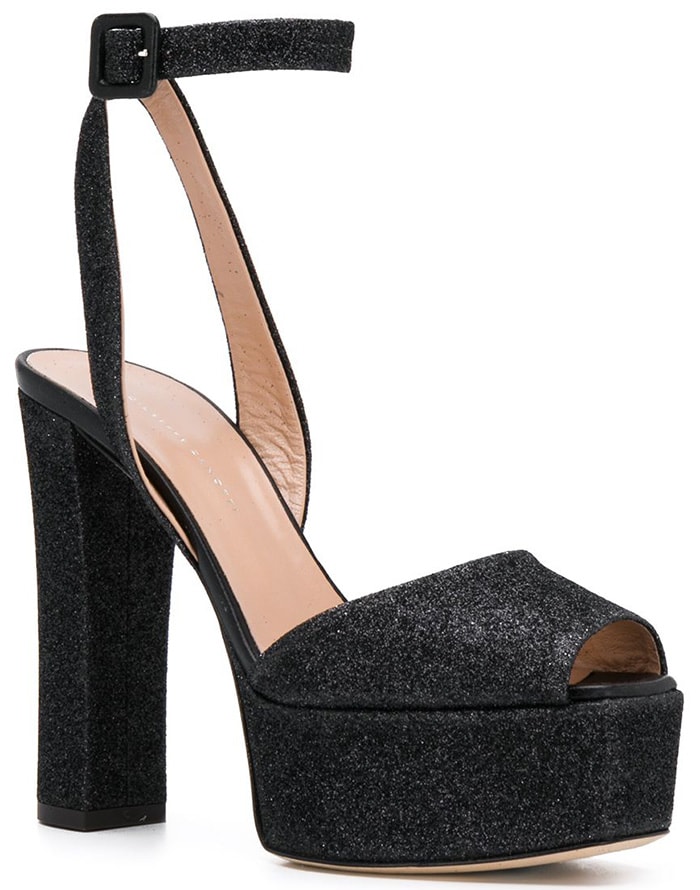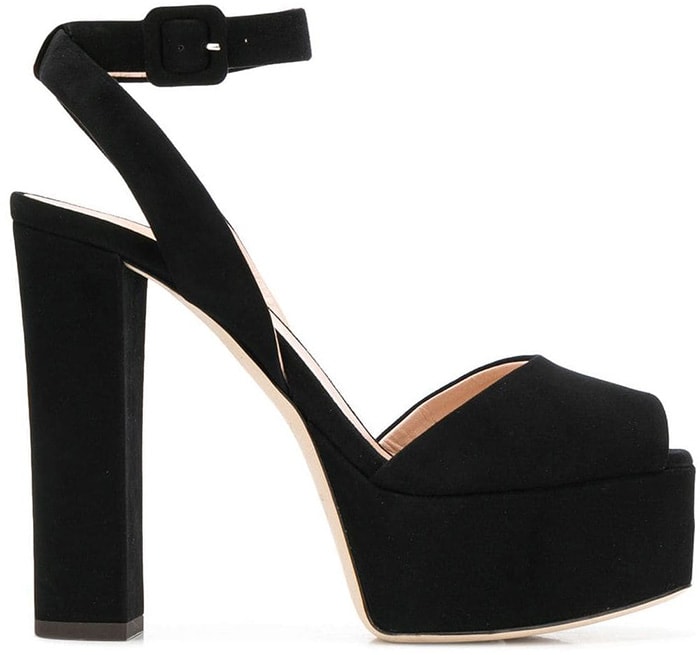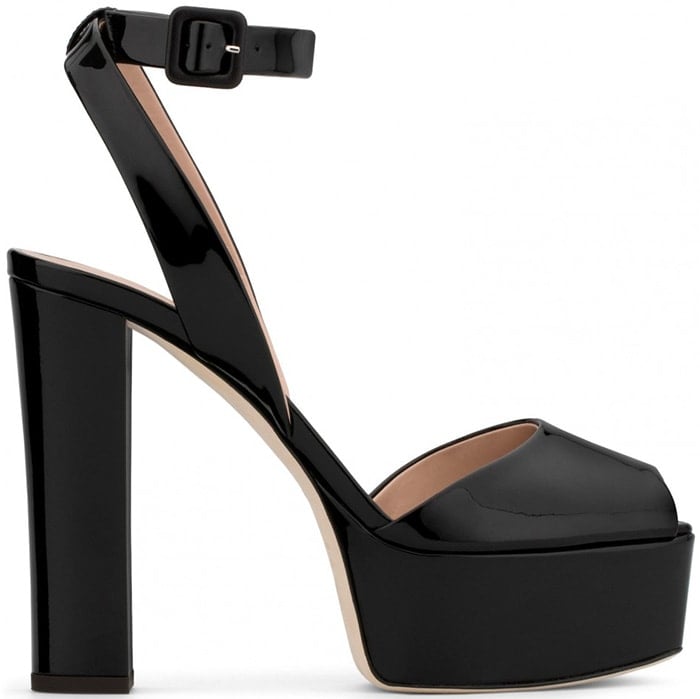 Credit: Adriana M. Barraza / Nicky Nelson / WENN