Natalie Portman cleared up due date rumors back in November, saying that she only looked like she was about to pop but actually had "months to go." Now that it's nearing March, we can only guess that Natalie will welcome her second child any moment now.
Natalie showed off a much bigger and rounder belly as she arrived at the 2017 Academy Awards nominee luncheon at the Beverly Hilton Hotel in Beverly Hills.
Natalie Portman at the 89th Oscars nominees luncheon 2017 held in the Grand Ballroom at the Beverly Hilton Hotel in Beverly Hills on February 6, 2017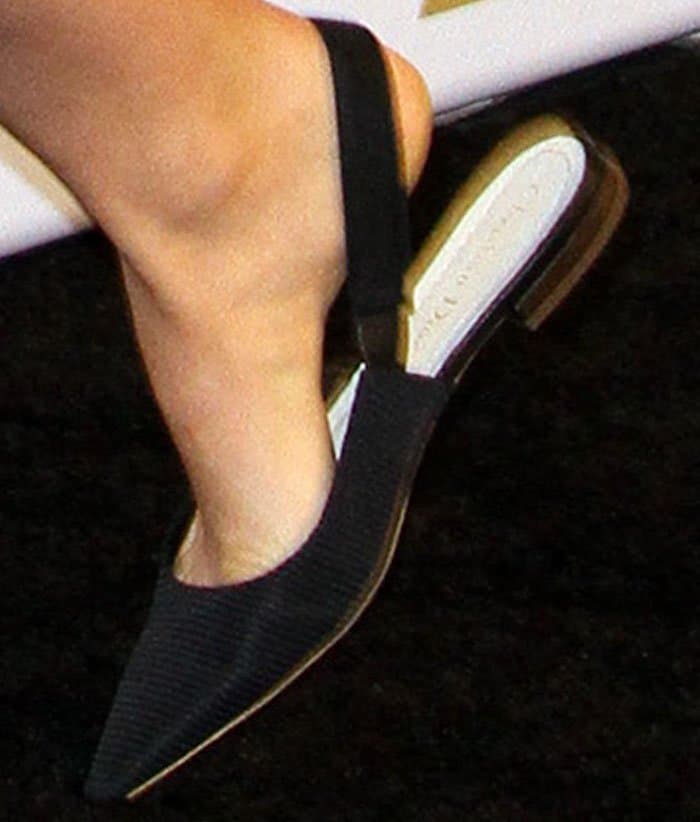 Natalie opts for a pregnant lady-friendly pair of sling back flats by Christian Dior.
Even though we consistently see Natalie dressed in Christian Dior frocks since she's a face of the brand, the actress instead opted to wear a $65 Topshop maternity dress for this occasion. The garment is made of wrinkled fabric that was cutout into a dress with batwing sleeves. A piece of ribbon cinched the area just above the belly.
Natalie finished her look with a pair of sling back flats from Christian Dior.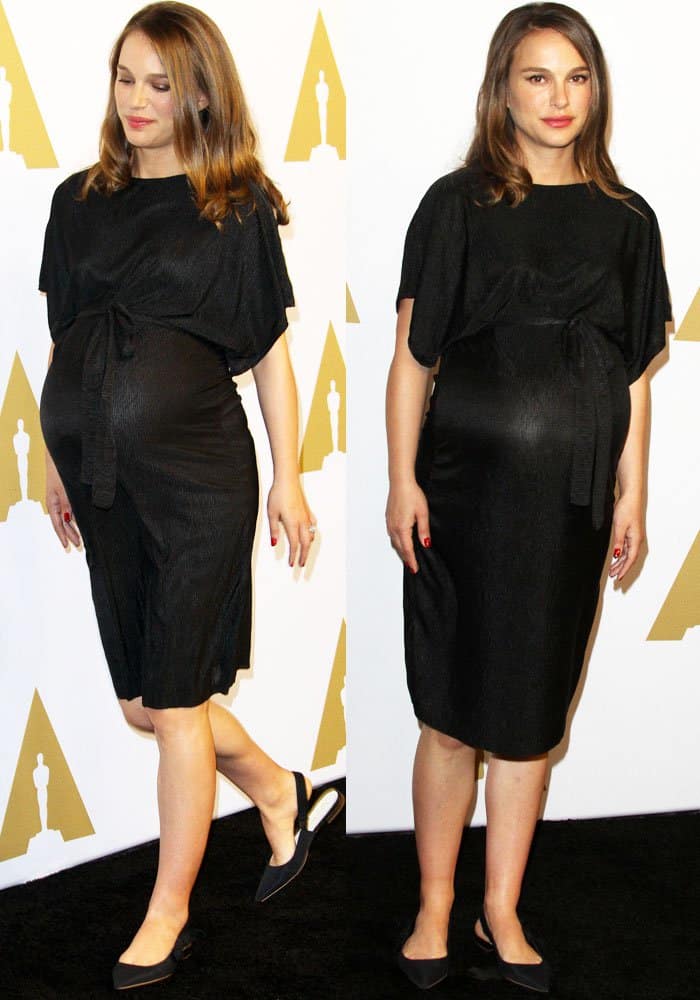 Natalie makes no attempt to hide her bump by wearing a form-fitting $65 dress by Topshop.
Natalie will be attending this year's Oscars as a nominee for "Best Actress" alongside Emma Stone, Meryl Streep, Isabelle Huppert and Ruth Negga. The actress was nominated for her work on "Jackie."
The actress won the title back in 2011 for her work on "Black Swan." At the time of her win, Natalie was pregnant with her first child.
Shop Christian Dior sling back flats at Italist.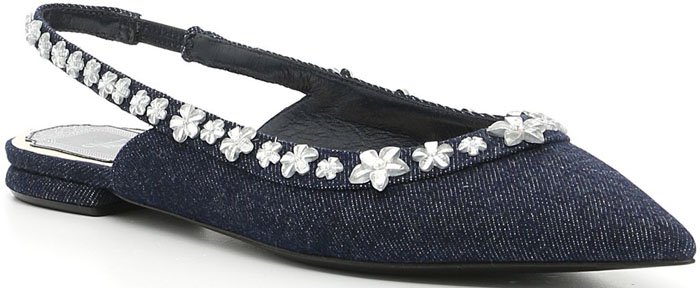 Christian Dior Garland Slingbacks, $545.45 at Italist
Credit: Adriana M. Barraza / WENN