Earlier this month, Hilary Duff sported past-the-shoulder hair length that she could tie up into a top knot. Today, she doesn't look like this anymore: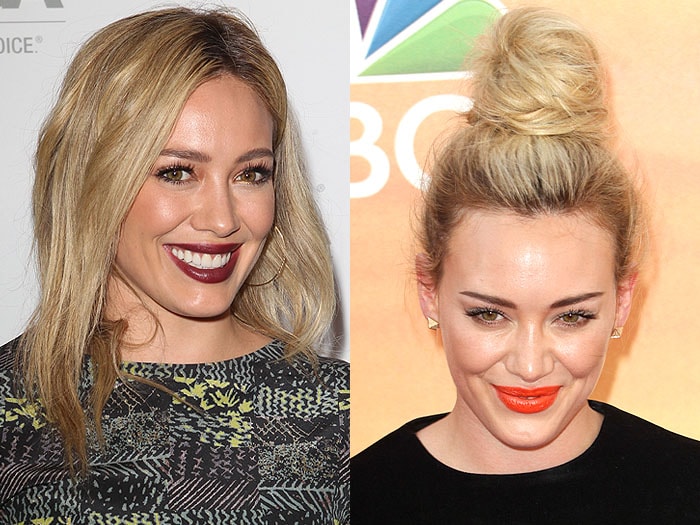 Hilary Duff at the ASPCA Celebrates Its Commitment to Save Animals event in Beverly Hills, California, on May 6, 2014; at the 2014 iHeartRadio Music Awards at the Shrine Auditorium in Los Angeles, California, on May 1, 2014
Taking a cue from the long list of celebrities who have succumbed to the heat of the summer, Hilary has now gone short!
As all women know, it's always a bit scary to chop off length from your tresses. You can see Hilary's apprehension despite being in the hands of famous celebrity hairstylist Marcus Francis in the following Instagram photo:
Hilary Duff getting a haircut from celebrity hairstylist Marcus Francis in an Instagram snap – posted on May 29, 2014
But all that worrying was for naught because the final result is great — Hil's choppy, blond locks look light, fresh, and cool:
Hilary Duff's Instagram selfie of her new shorter hairdo – posted on May 29, 2014
The actress is giving us major hair envy, especially since everyone who has gotten this long bob style looks really good — Taylor Swift, Kylie Jenner, and Karlie Kloss (if she's not styling it like mom hair), to name a few.
So, what does Hilary do right after getting a new haircut? Why, test it out in public and show it off for the paparazzi, of course. Right after getting her "morning chop," she went about her daily routine of looking after two-year-old Luca, grabbing lunch, and dealing with the paps.
Hilary Duff leaving after having lunch at Joan's on Third restaurant in Los Angeles, California, on May 29, 2014
Hilary's new hairstyle had fallen flat somewhat, but it was bound to happen after a busy day like that. Besides, the unstyled hair was a better match to her casual getup. An oversized anorak, a loose gray tee, ripped denim shorts, her favorite Isabel Marant "Caleen" boots, plus a new do — Hilary was both comfy and chic.
Have you gotten your haircut recently and want to show it off in a subtle manner? Do it the casual way like Hilary Duff did in the following affordable pieces: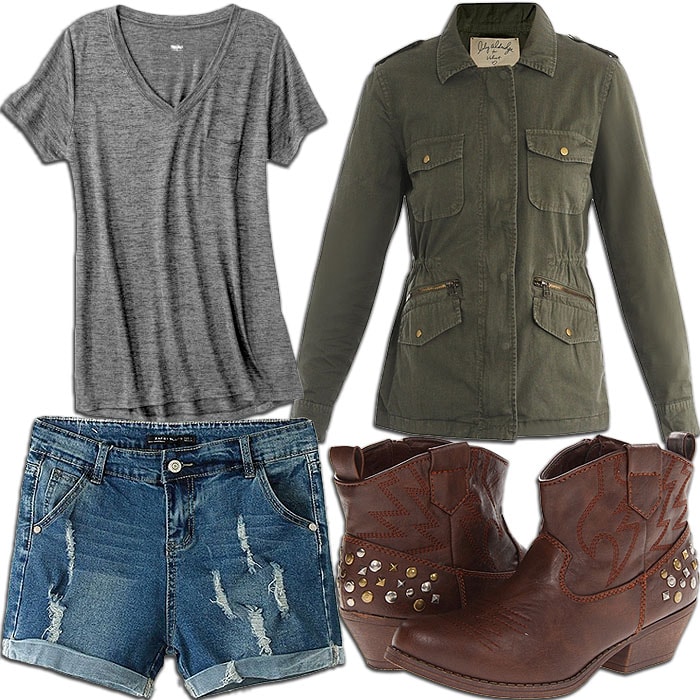 Mossimo Heathered V-Neck Tee, $14.99 / Velvet by Graham and Spencer "Ruby12" Jacket, $150 / Chicnova Ripped Blue Denim Shorts, $27 / Gabriella Rocha "Taisie" Studded Booties, $49
Credit: WENN/Hilary Duff's Instagram