Who doesn't love Nicholas Kirkwood? In the world of shoes, it isn't a complete day without a Nicholas Kirkwood sighting on a celebrity or a famous personality. Granted, his winners are usually high-heeled, but we found a summery equivalent that will tickle you pink (and yellow) without straining your arches.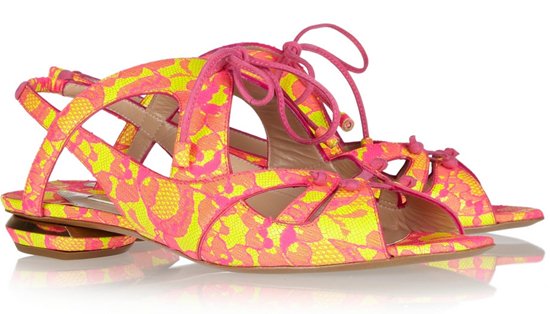 Lace-Covered Glossed-Leather Sandals, $348.25
We found these handmade sandals on sale at The Outnet. At 65% off, they're now at a little over 300 bucks, which is a whole lot better than the original price of $995.
The sandals' bright yellow leather is made more eye-catching with the hot pink lace overlay, with the same color repeated in its suede trims and laces. We love how this style has slingback straps and an open almond toes. Summer is all about baring the skin and showing off those pedicured nails!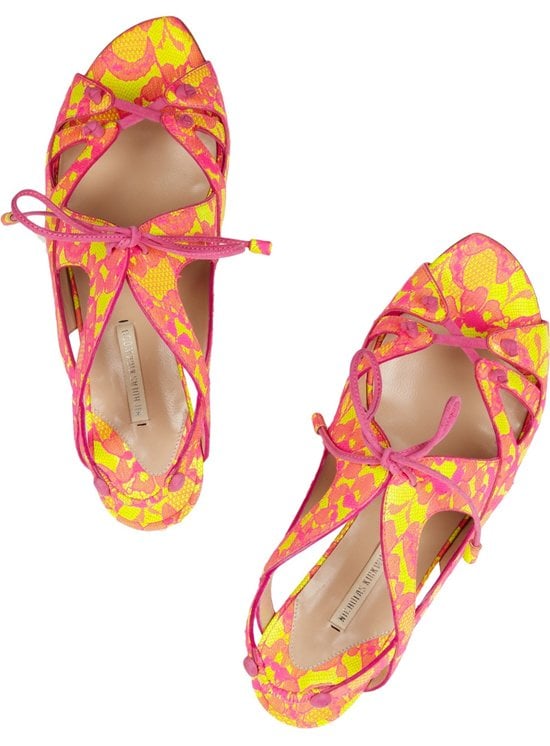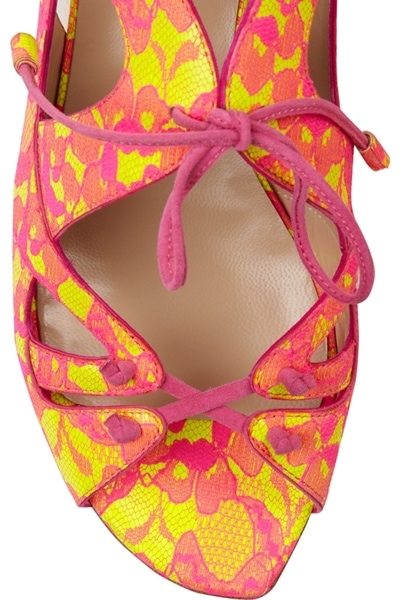 And if you're into this whole bright, lace, and leather theme, the sandals come in two other versions: pumps and high-heeled strappy sandals. Both are also on sale.
Lace-Covered Leather Pumps, $344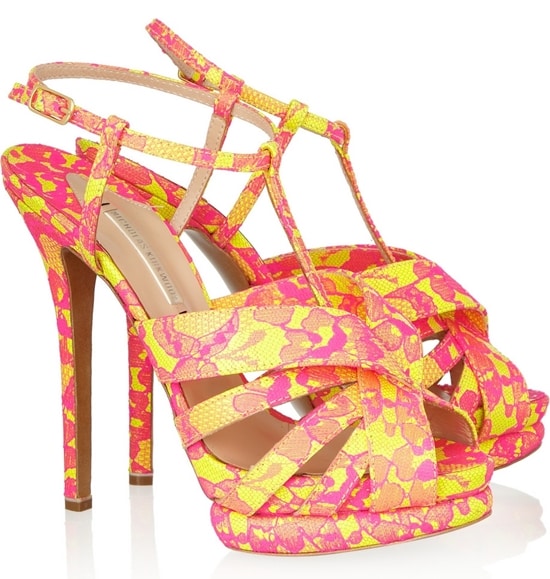 Lace Sandals, $350.04
The sandals also come in a more subdued version — a dotted navy and white elaphe with coral suede trims and laces. It's very little-house-on-a-prairie, but we find that endearing and a great match to an everyday summer attire like sundresses and shorts.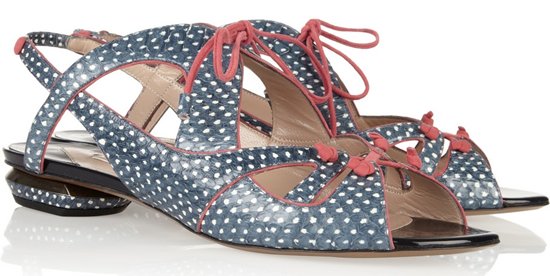 Suede-Trimmed Printed Elaphe Sandals, $383.25
So, which pair of Nicholas Kirkwood sandals are you getting for the summer?