Nicki Minaj obviously wants everybody to know that she's back and has got new music to promote. At yesterday's LA Lakers vs. Houston Rockets basketball game, the 35-year-old singer was doing the most to draw all the attention toward herself in a dominatrix leather-and-fishnet outfit.
Nicki Minaj sitting courtside at a Los Angeles Lakers basketball game wearing a bondage-inspired leather-and-spikes outfit.
Onika was already turning heads the moment she stepped into the Staples Center in a sparkly and scaly silver hooded coat. When she took it off, she got the male members in the audience ogling when she revealed the black latex bodysuit, fishnet stockings and studded leather short chaps ensemble she had on underneath. The "MotorSport" songstress finished her attention-getting look with a blonde top knot, dangling spike earrings, dark sunglasses, a Chanel studded backpack and the spiked t-bar version of the Balenciaga "Knife" pumps.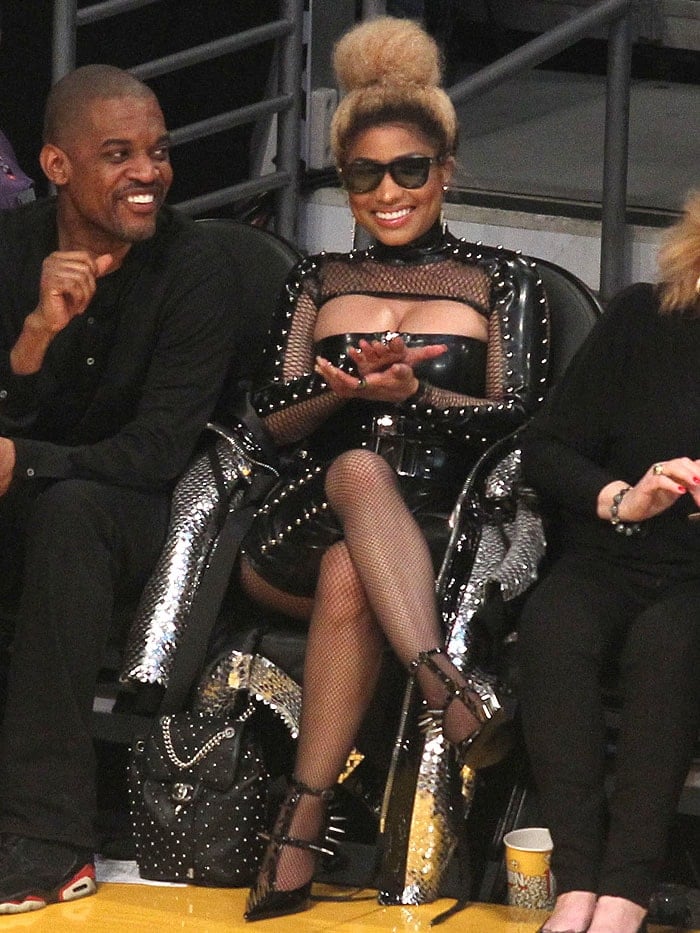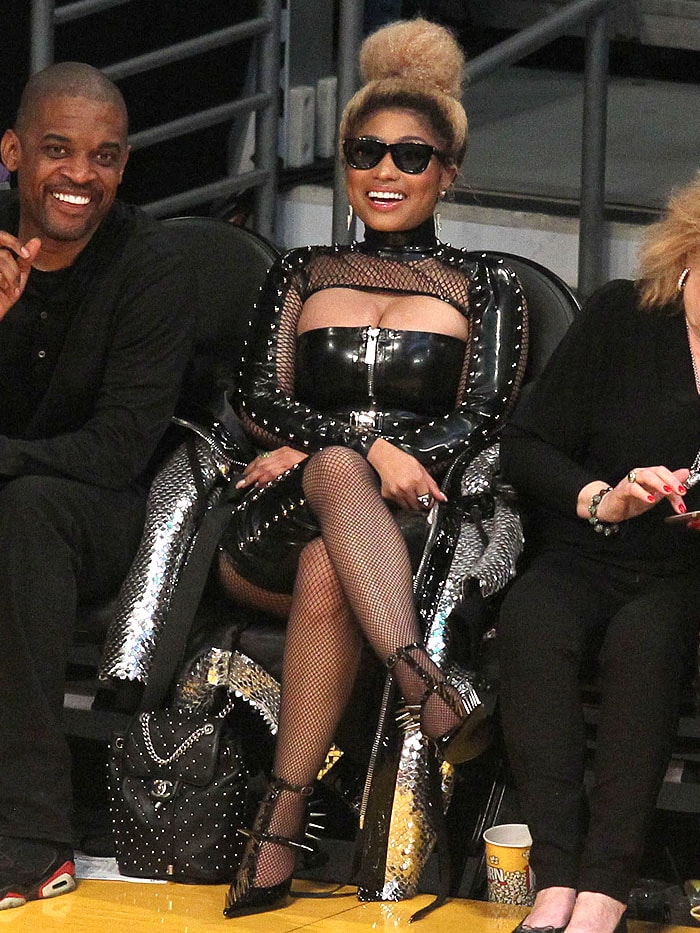 Nicki Minaj out at the Lakers game where the Houston Rockets defeated the Los Angeles Lakers by the final score of 105-99 at Staples Center in Los Angeles, California, on April 10, 2018.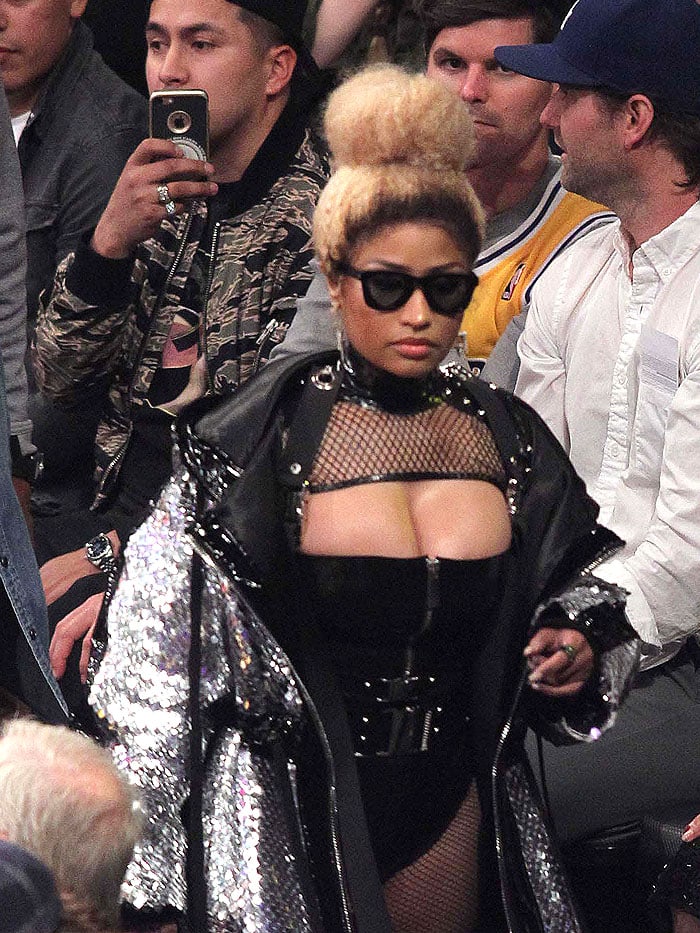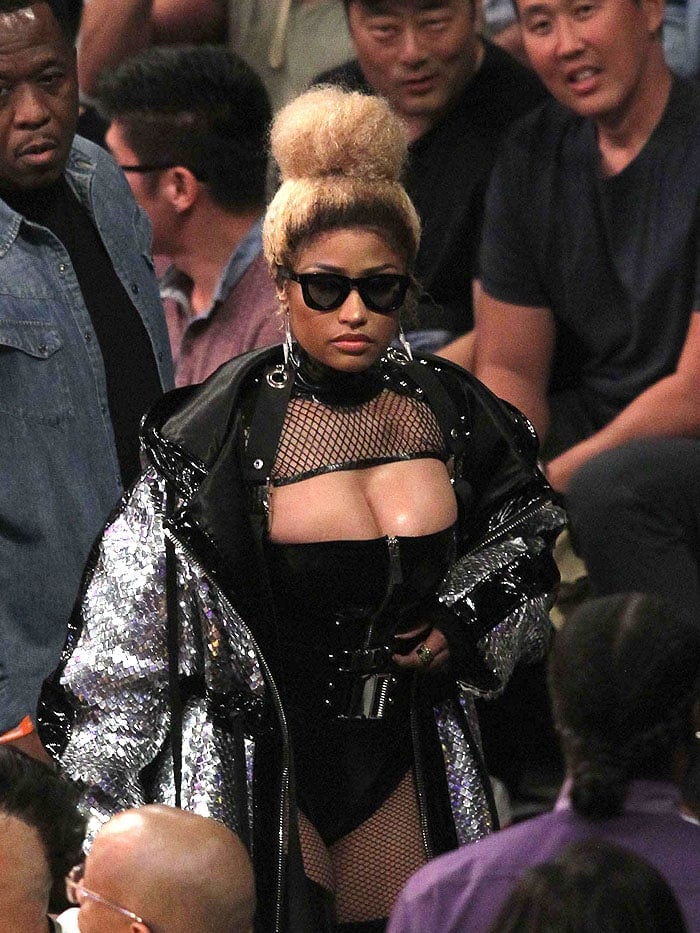 Nicki Minaj getting checked out by the male members in the audience in a black latex zip bodysuit, fishnets, silver metal studs, and a scaly, silver hooded coat with black patent strips.
Details of Nicki Minaj's Chanel studded leather backpack and Balenciaga "Knife" spiked t-strap pumps.
Balenciaga has already gotten shoe lovers obsessed over the colorful "Knife" boots, the beribboned "Knife" mules, and, now, these racy, spike-covered t-strap pumps. Will you wear them? They also come in white and an all-black color.
Balenciaga 'Knife' Spiked T-Strap Pumps, $1,650 at Neiman Marcus and Nordstrom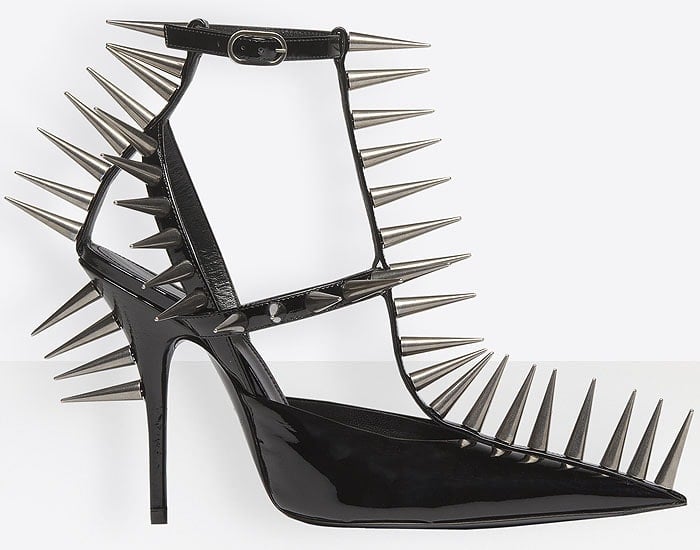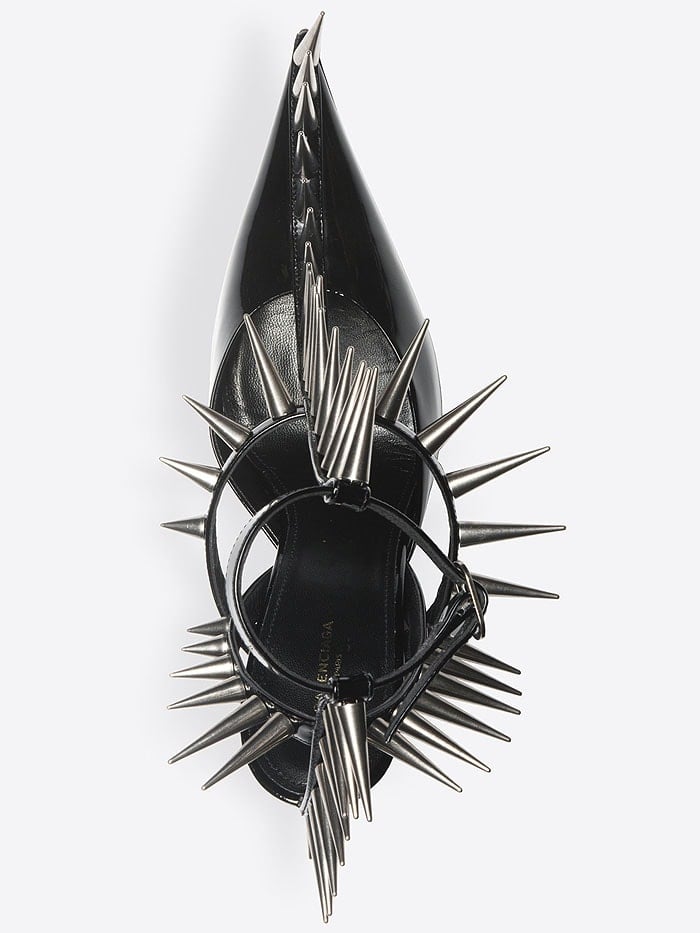 Credit: WENN