No word yet on how Nicki Minaj reacted to Ellen's fantastic Nicki Minaj costume, though we hope she took it in good spirits. That being said, there have been conflicting stories about how Nicki responded to the outfit that Miley Cyrus wore last year.
Miley Cyrus as Nicki Minaj on October 31, 2012
Attending an event in New York City on Saturday, the Trinidadian-born American rapper squeezed into a skintight printed jumpsuit that showed as much cleavage as all her other outfits. Perhaps Ellen DeGeneres should copy this outfit on Halloween next year? While we have not been able to identify it, we seriously doubt that the black gold-chain-printed jumpsuit is part of Nicki's own Kmart clothing collection.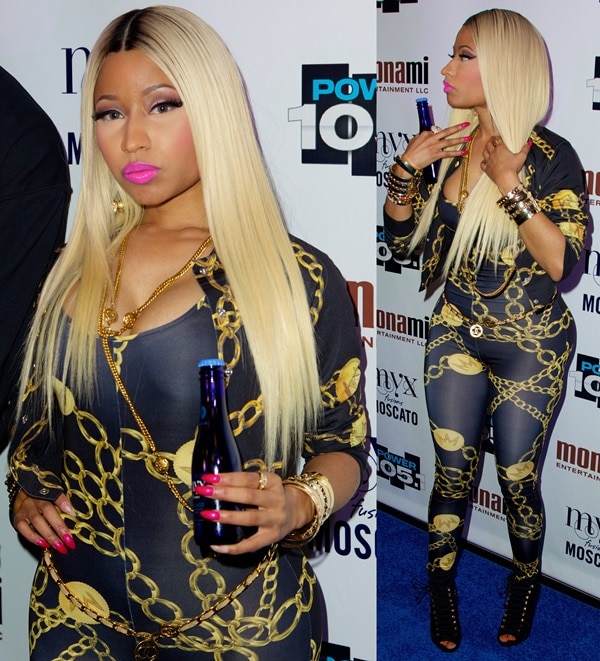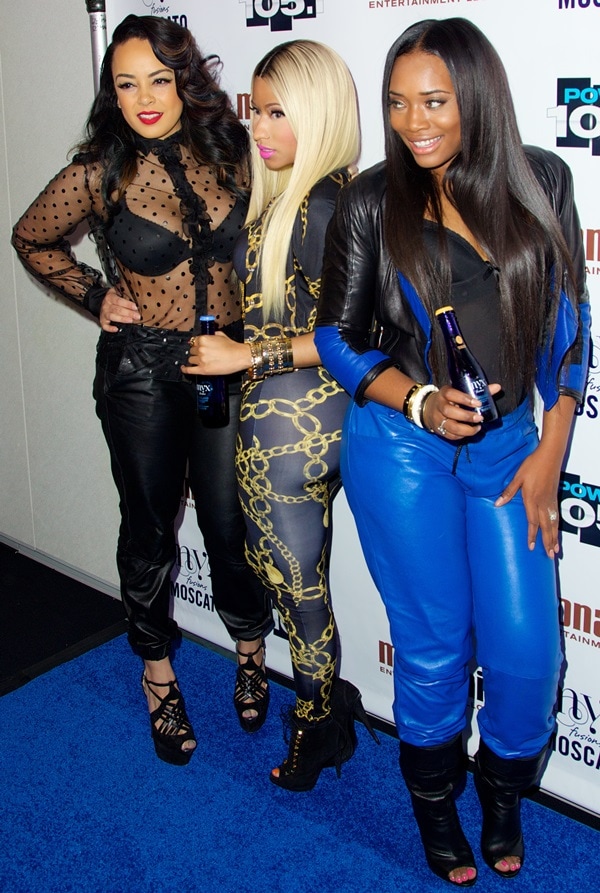 Nicki Minaj with Lore'l and Yandy Smith at Power 105.1's Powerhouse 2013 at Barclays Center in New York City on November 2, 2013
Can you help us identify Nicki's jumpsuit? Thanks to Erin for helping us identify her booties. We have in fact featured them twice previously on Khloe Kardashian. She styled them with a plaid jumpsuit by Theory and with a white long-sleeved top and tattered jeans.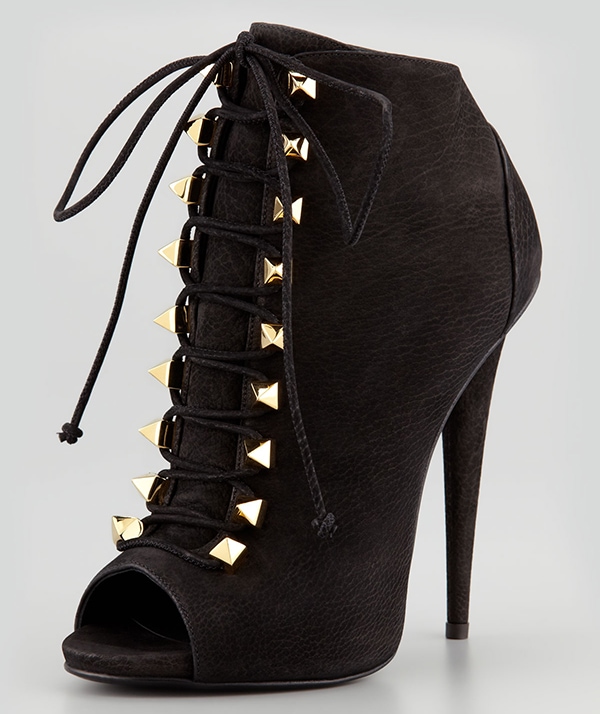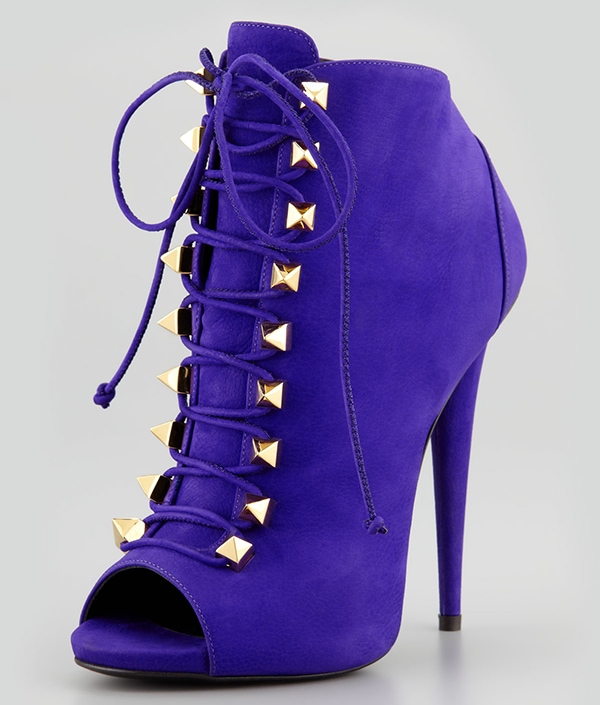 Giuseppe Zanotti Studded Suede Lace-Up Booties, $1495
Rapper Lore'l appears to be wearing the Christian Louboutin "Carlota" platform pumps: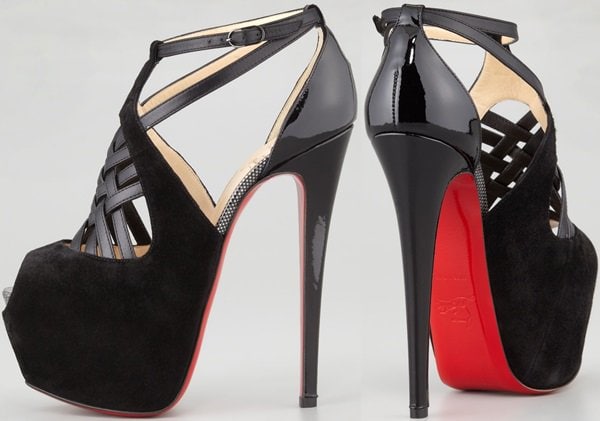 Christian Louboutin "Carlota" Strappy Red-Sole Platform Pumps, $1,295
Credit: Alberto Reyes /WENN / Miley Cyrus Twitter