Nicole Kidman is an inspiration to women all around the globe — not just because of her acting achievements, but because of how she has used stories of her personal struggles to relate to women everywhere.
Perhaps her biggest and most public struggle was her divorce with Hollywood powerhouse Tom Cruise following an 11-year-marriage. She was previously also in a relationship with Lenny Kravitz.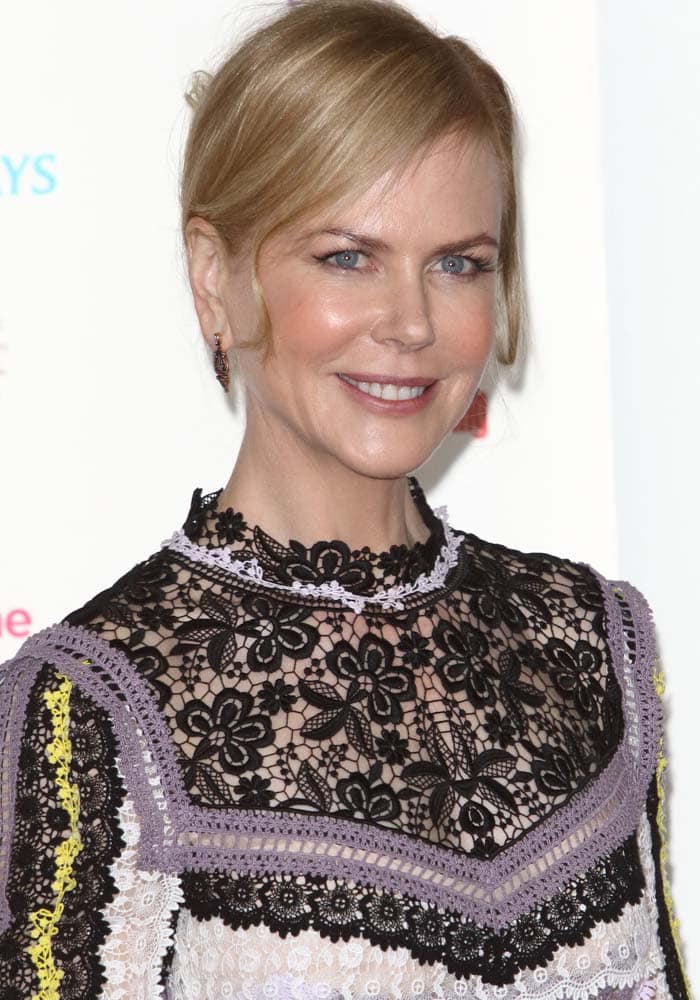 Nicole Kidman attends the Women of the Year Awards 60th Anniversary Lunch held October 18, 2015, at the Intercontinental Hotel, Park Lane, London
"I was so young when I got married. I look back now and I'm like, 'What?' " she told Red Magazine in 2016. "You look at Taylor Swift. I mean how old is she? She's 26. I had two kids by the time I was 27 and I'd been married for four years. But that's what I wanted."
Tom Cruise and Nicole Kidman during "Mission: Impossible 2" Premiere at Grauman's Chinese Theater in Hollywood, California, on May 18, 2000
"Our life together was perfect", she shared with DuJour Magazine in 2012. "It took me a very long time to heal. It was a shock to my system. That was a great relationship. I think it ran its course. I was really damaged and not sure whether [love and marriage] was ever going to happen again to me."
Nicole Kidman wears a shin-length Erdem dress at the Women of the Year Awards
The actress also talked about her marriage to Tom Cruise while making an appearance at Park Lane, London to award Prudential's "Woman of the Year" honor. Kidman and Cruise met on the set of Days of Thunder, a 1990 American sports action drama film.
Nicole opened up about how she was confused and hurt following her divorce, and how she used her career to run away from her life.
Nicole Kidman smiles and waves while wearing a purple, black, white and yellow frock from Erdem
Despite her professional successes at the time — and her Oscar win — the actress found herself lonelier than she had ever been.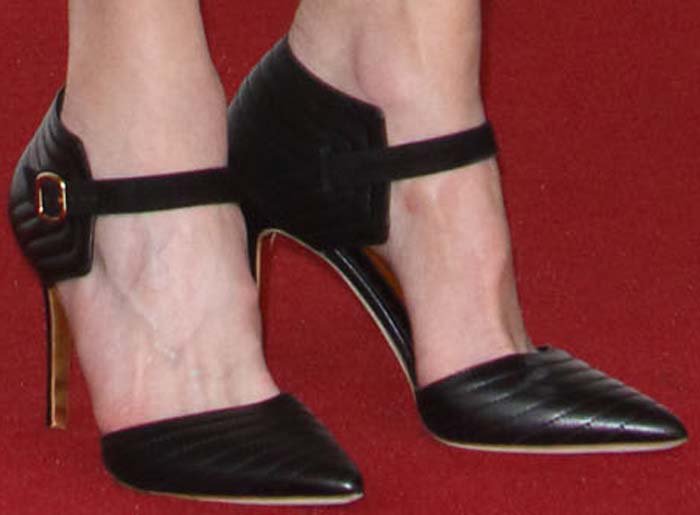 Nicole Kidman wears a pair of Rupert Sanderson pumps on her feet
To the 60th anniversary Women of the Year Lunch & Awards, the then 48-year-old actress wore a lace Erdem dress paired with stitched ankle strap pumps by Rupert Sanderson.
"I was running from my life at that time. I wasn't able to handle the reality of my life," Kidman told the audience.
"As an actor, you have this wonderful thing where you can go and get lost in somebody else's life and become somebody else for a period of time," the Oscar-winning actress said about finding success after her divorce.
"And when I look back on it, I really see that. Out of that came work that sort of was applauded and so that was an interesting thing for me," the actress said about her roles in movies including "Moulin Rouge!" and "The Hours ".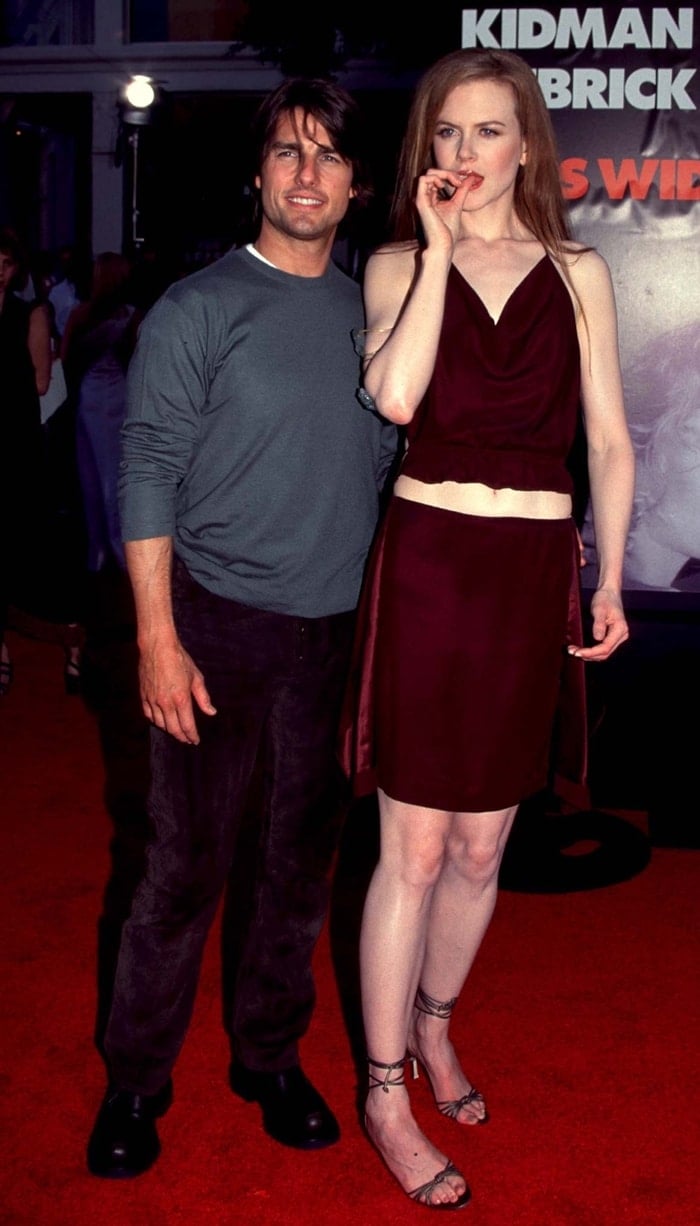 Tom Cruise and Nicole Kidman at the premiere of their erotic mystery psychological drama film Eyes Wide Shut in 1999
"I then sort of embraced my own life and I got myself together and it took me a number of years and during that time, I worked a lot. The work was a great place for me to exist and then that culminated in winning an Oscar," she said about her Academy Award for Best Actress for her performance in "The Hours."
"I was sitting in the Beverly Hills Hotel and it was all extraordinary and I was the loneliest I've ever been," she said. "And that was a very strange thing to have happened and it was a fantastic thing to have happened because I was jolted out of this, I suppose, need or desire to say, 'This is gonna heal me' and it didn't. And then I went, 'I need to really hone in on what I want as a woman and for my life.'"
Watch Nicole open up about one of her darkest moments below.
Nicole Kidman talks about how her divorce from Tom Cruise paved the way to her career successes
Nicole's red carpet heels have been sold out elsewhere, but you can go straight to Nordstrom or Saks Fifth Avenue to grab a pair.
Rupert Sanderson High Heel D'Orsay Pumps, $785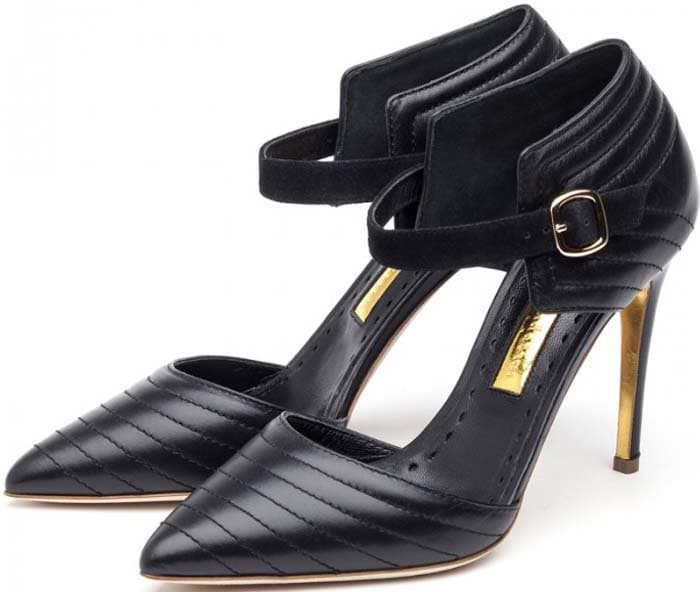 Credit: WENN