They have never revealed how they met, but Nicole Kidman started dating musician Lenny Kravitz in 2002 and broke up a year later in 2003. When they first met, Kravitz was Kidman's landlord.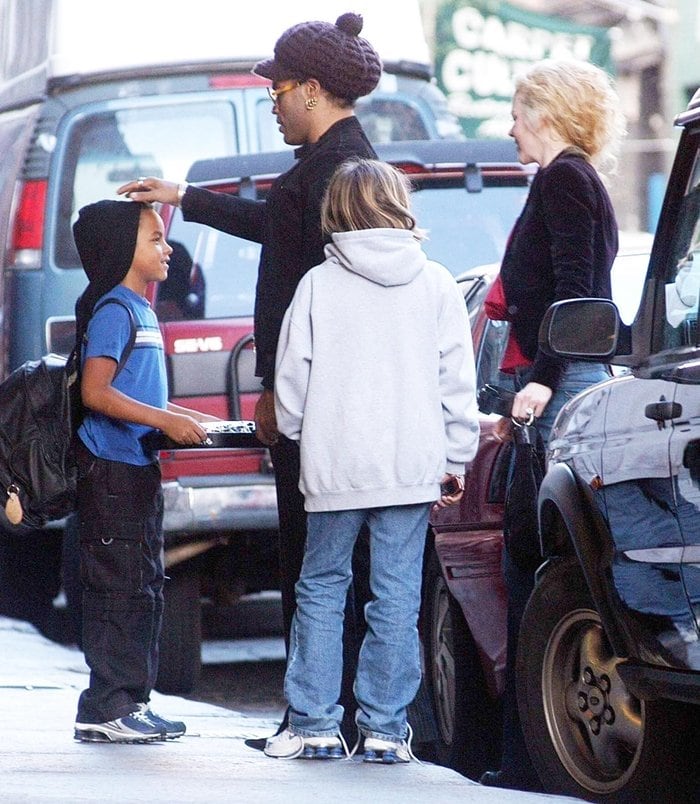 Nicole Kidman and Lenny Kravitz being greeted by Nicole's children in Soho after they had been out for the day in New York City on October 12, 2003
In a February 2017 interview with Mr. Porter's The Journal, Nicole confirmed that she and Kravitz were engaged and planning to get married. "I knew Zoe because I was engaged to her father," she said of her Big Little Lies co-star. "It's all in the family! I love Lenny; he's a great guy."
Lenny Kravitz also spoke highly of his ex-fiancée in an interview with Mr. Porter's The Journal, "Nicole is amazing. Zoe and she hadn't spent time together since she was younger, since Nicole and I were together, so that was great," he said of their Big Little Lies on-set bonding.
Nicole Kidman would have become Zoe Kravitz's stepmother if she had married Lenny Kravitz
It's an interesting thought that Nicole could have become Zoe Kravitz's stepmother.
"I hadn't seen her in a long time before Big Little Lies, but there was a point where we were all kind of living together. I was about 13, and she would take me to see movies; she was so nice to me," Zoe said in an interview with The Edit in 2017.
"It just wasn't right," Kidman told Vanity Fair in 2007 when explaining why she did not marry Lenny Kravitz. "I wasn't ready. We weren't ready."
"Some things just don't work, but the wonderful thing is that we're all friends," Kravitz replied when asked the same question during an appearance on Watch What Happens Live.
In September 2015, Nicole Kidman wore an amazing ensemble at OMEGA's Exhibition Opening held at Triennale di Milano in Milan.
Nicole Kidman attends the 'Her Time, 100 years of OMEGA women's watches' exhibition at Triennale di Milano in Milan on September 16, 2015
The then 48-year-old actress turned heads in an embroidered gown from the Valentino Fall 2015 collection.
Omega's Her Time exhibition celebrates the brand's history with women through the display of more than 100 years of timepieces for ladies
She styled her dress with a pair of sleek and sophisticated "Quantum" suede pumps from Nicholas Kirkwood.
Omega's brand manager Malik Bey, actress Nicole Kidman, Omega's President Stephen Urquhart, and country manager for Swatch Group Italia Burdese Laura attend Omega's 'Her Time' Exhibition Opening
Nicole Kidman has been Omega's brand ambassador since 2005
Nicole's "Quantum" pumps have been handcrafted in Bologna, Italy. They feature a pointed toe, a T-bar strap, a dotted pattern, an ankle strap with a side buckle fastening, a brand embossed insole and a high stiletto heel.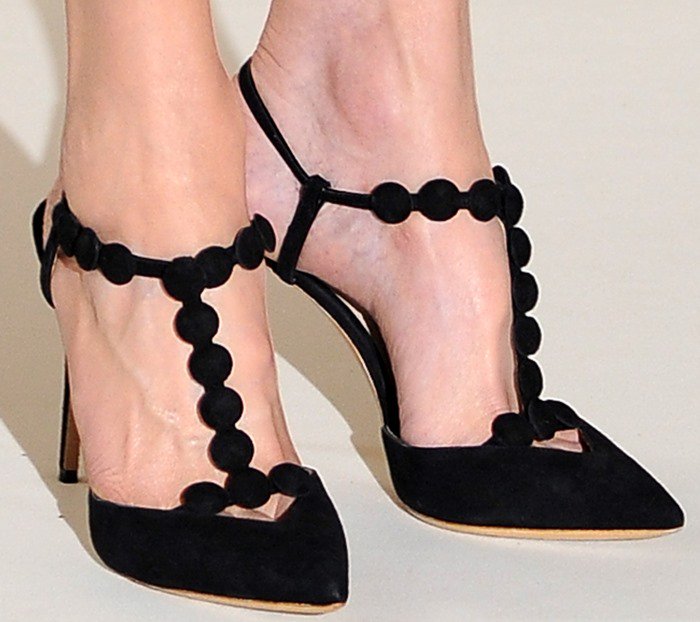 Nicole Kidman showed off her feet in Nicholas Kirkwood "Quantum" pumps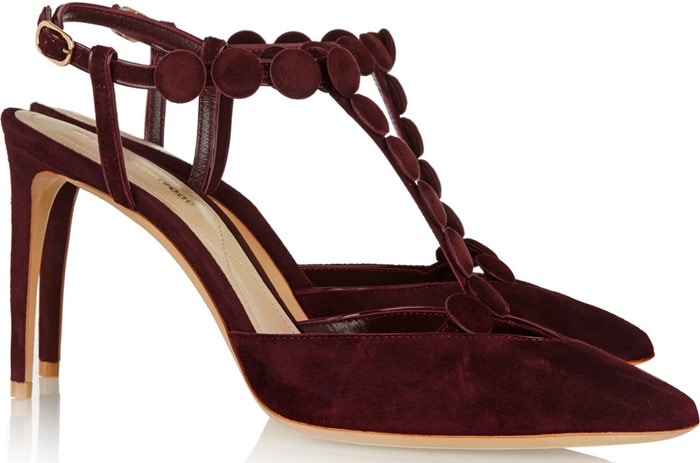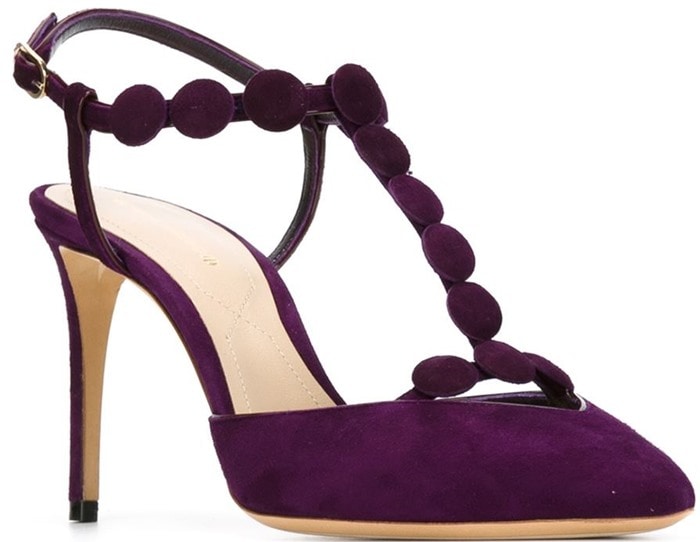 Credit: KIKA / WENN / Apega / Vallenilla