Dirty Dancing actress Nicole Scherzinger is notorious for looking flawless on the red carpet. Even though the former The Pussycat Dolls singer keeps a well-maintained body and always looks gorgeous, sometimes, a girl's gotta eat.
One year before starring starred as Penny in ABC's television film Dirty Dancing, Nicole was spotted stopping for some fast food on the way to Manchester for her appearance on "X Factor" after performing at the "One For The Boys" fashion ball in London.
Nicole Scherzinger wears her dark hair down at the "One For The Boys" fashion ball held on June 13, 2016, in London (Credit: Lexi Jones / WENN)
In 2017, she starred as the dance partner of Johnny Castle (Colt Prattes) in a remake of the 1987 American romantic drama dance film Dirty Dancing.
However, she nearly turned down the role of Penny due to her personal opposition to abortion.
"I was like a crazy thing because, my family, my papa's a bishop and my family's really hardcore against abortion," she told The Daily Mail.
"So I got the role and I almost didn't take it because I didn't want to promote abortion, because my character has an abortion."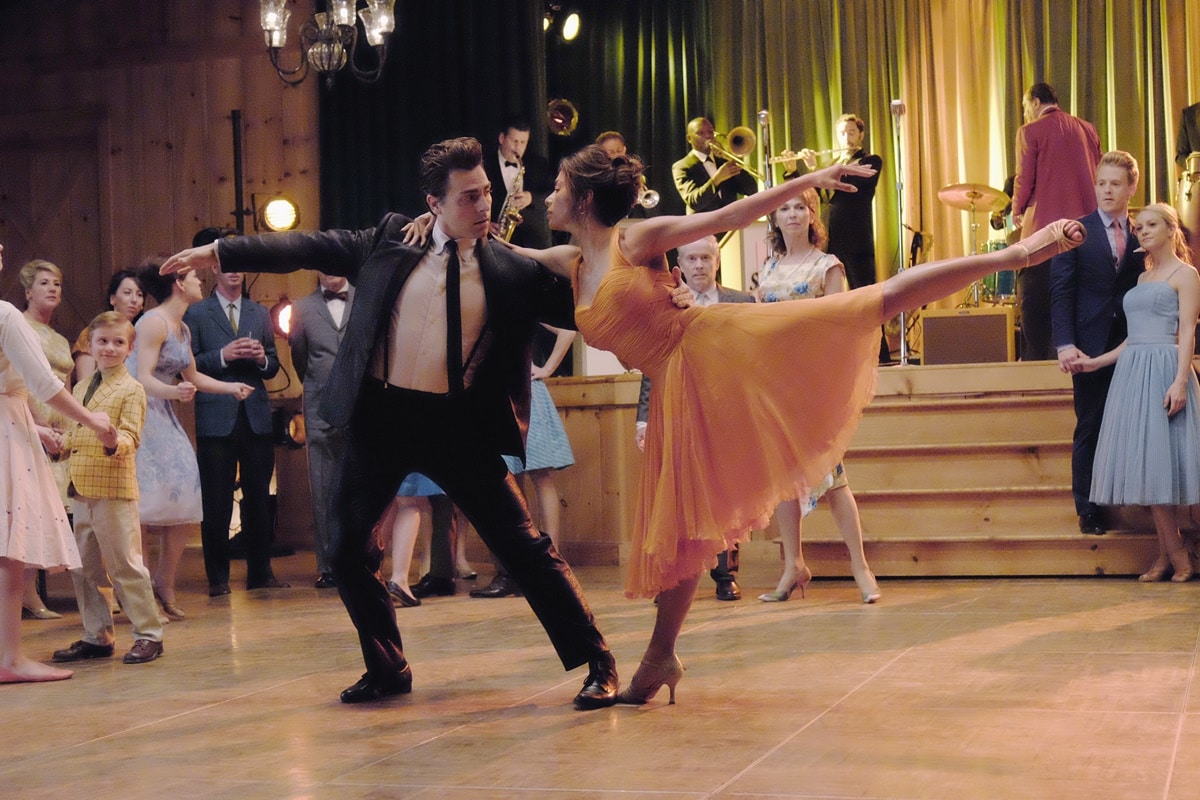 Nicole Scherzinger as Penny and Colt Prattes as Johnny Castle in the 2017 American television film Dirty Dancing (Credit: ABC)
"But I was like, hopefully they can learn from you know her ways and I can be a positive influence. My mum got pregnant with me when she was 17 and had me when she was 18. She chose. Her parents were never going to let her have an abortion."
"So I came out, so I just want to you know encourage everybody to keep your babies." Scherzinger added: "We decided that maybe I could be a voice, that I could shed some light on the subject without being preachy."
Jennifer Grey, who played the lead role of Baby in the 1987 film "Dirty Dancing," declined an offer to participate in the recent remake of the movie. In the remake, Frances "Baby" Houseman is portrayed by Abigail Breslin.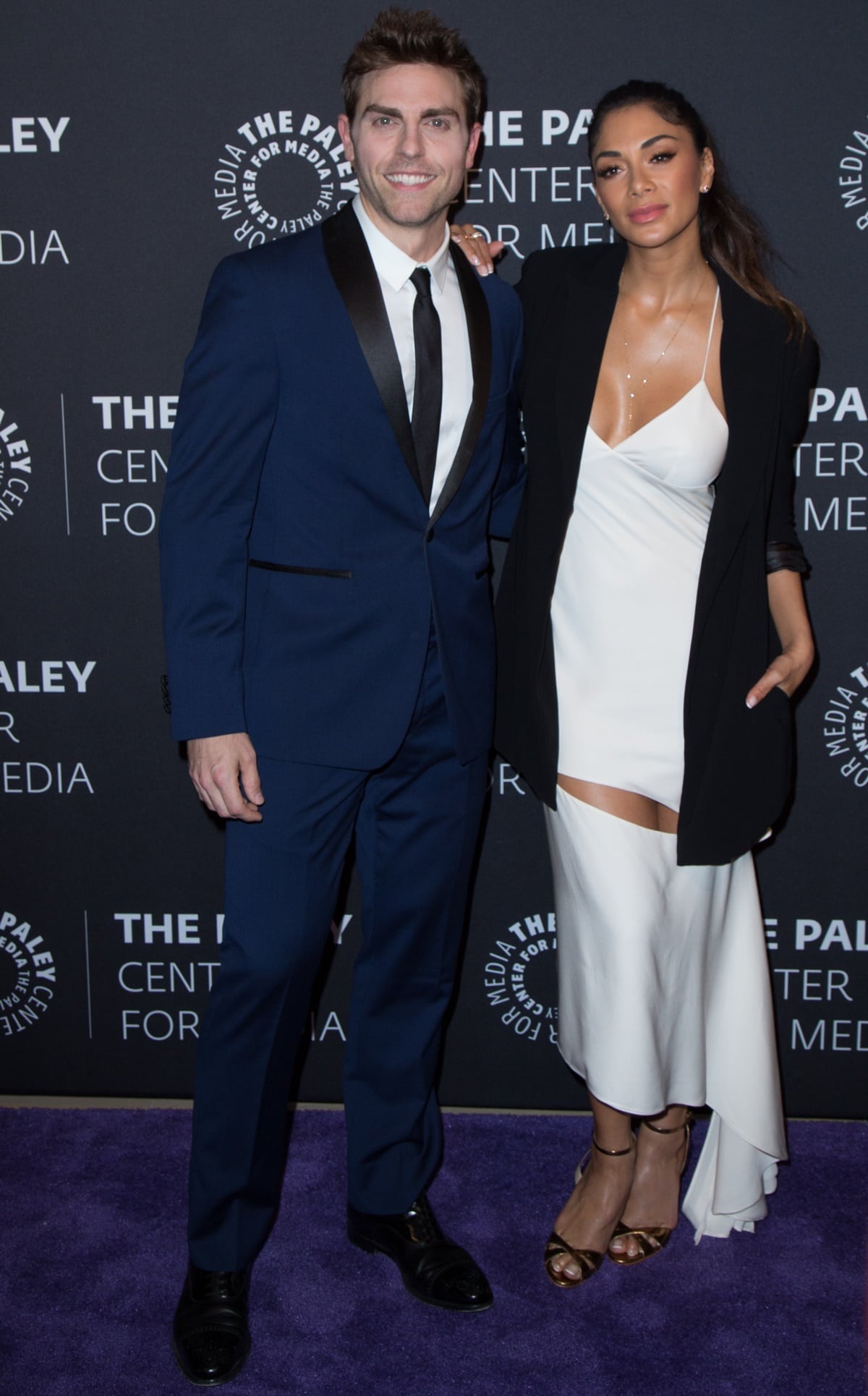 Colt Prattes and Nicole Scherzinger attend the "Dirty Dancing: The New ABC Musical Event" premiere screening and conversation at The Paley Center for Media on May 18, 2017, in Beverly Hills, California (Credit: The Photo Access / Cover Images)
When asked for the reason behind her decision, Grey told THR, "I was asked to do something on that show and I was flattered because I always want to be asked because it's nice to want to be included. But for me, it would be sacrosanct for me to do it because it didn't feel appropriate to me. It feels like if you're going to do your own thing, do your own thing. I wouldn't say [what role was offered] but I will tell you, it wasn't Baby!"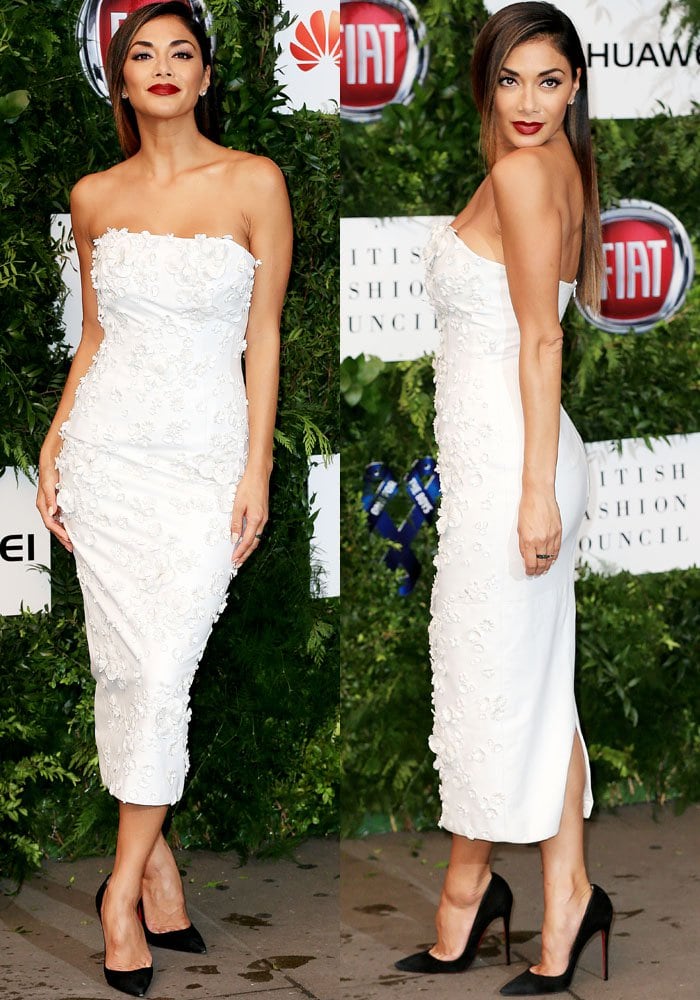 Nicole Scherzinger wears a floral appliqué-embellished white strapless dress from London designer Nicholas Oakwell (Credit: Lexi Jones / WENN)
For the One For The Boys Fashion Ball at The V&A, Nicole wore a white strapless leather dress with flower embellishments from London couture designer Nicholas Oakwell.
The singer chose a bold berry lip to go with her outfit and kept her accessories to a minimum.
She paired the gown with a classic pair of black suede "So Kate" pumps from Christian Louboutin.
Nicole Scherzinger's feet in classic black Christian Louboutin pumps (Credit: Lexi Jones / WENN)
We normally don't mind a classic black pump, but we feel like these shoes were a little too bulky for this dress. A strappy white sandal could have elevated this look easily.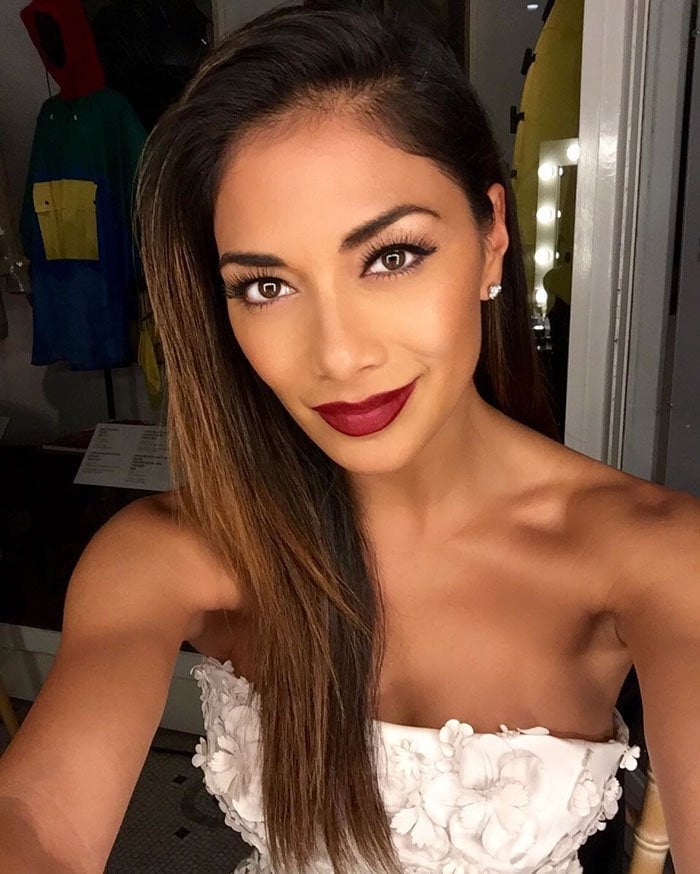 Nicole Scherzinger uploads a flawless selfie backstage at the "One For The Boys" fashion ball (Credit: Nicole Scherzinger's Instagram)
After remaining poised and elegant on the red carpet for the paparazzi, Nicole must have gotten hungry! Post-camera action, she stopped by a fast food chain for some burgers and fries.
Nicole uploaded a funny photo of herself going "from lady to lardy" as she enjoyed her takeout on her way to Manchester.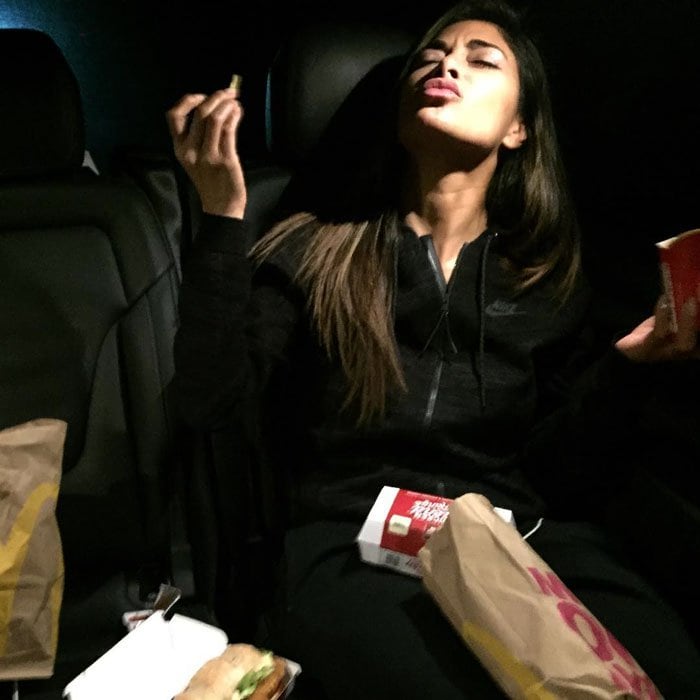 Nicole Scherzinger enjoys some fast food in her sweats after hitting the red carpet of "One For The Boys" fashion gala (Credit: Nicole Scherzinger's Instagram)
You can order the classic red sole Christian Louboutin "So Kate" pumps in black leather at Nordstrom and Mytheresa.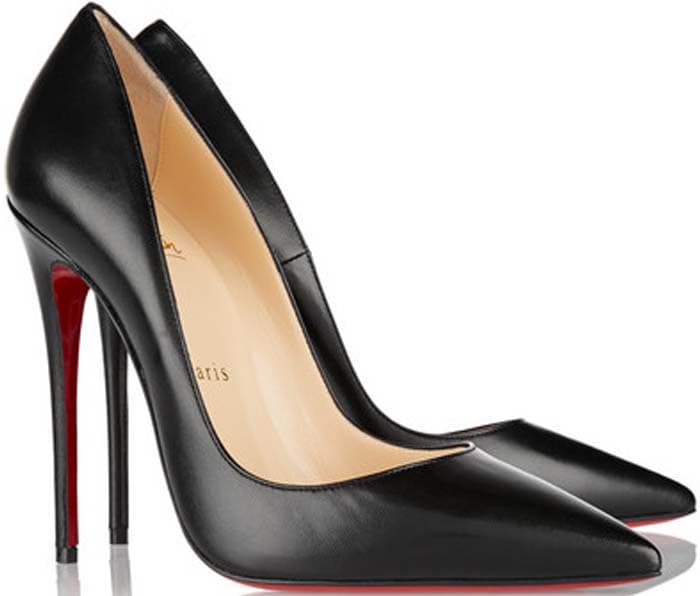 Christian Louboutin "So Kate" Patent 120mm Red Sole Pump in Black, $675