They say, "when you've got it, flaunt it." So, when you have a body as hot as Nicole Scherzinger's, your career will inevitably shape itself around "flaunting it." Say, for example, her entire career with the Pussycat Dolls spent in fishnets and leather.
So when Nicole pulls out her less-is-more card, we are inevitably taken aback. But in a good way.
Nicole covered herself up as she watched the annual Veuve Clicquot polo match in Los Angeles.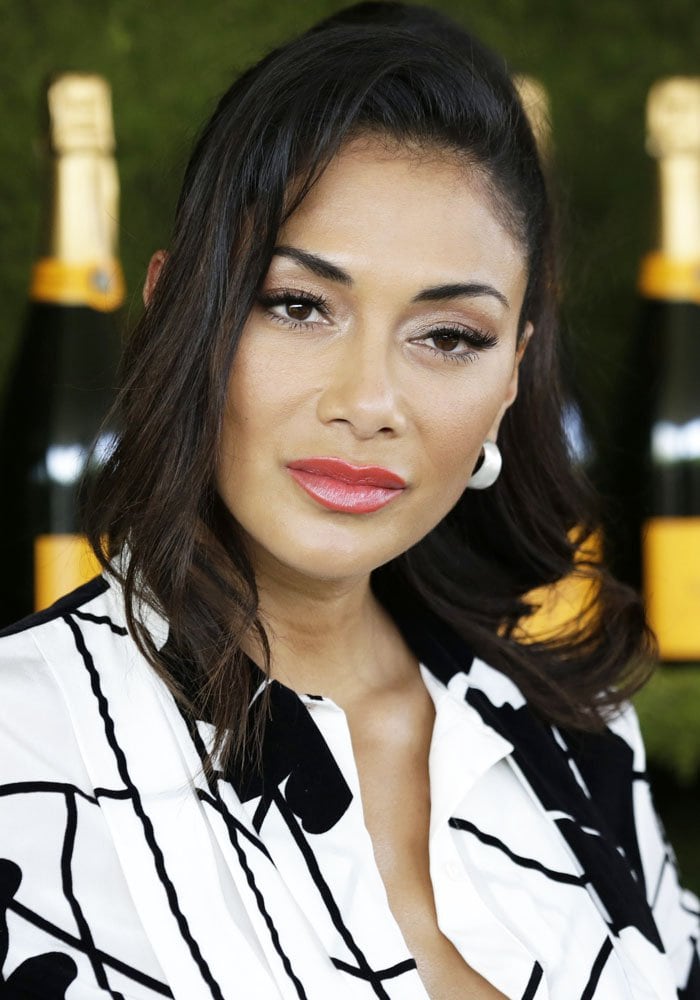 Nicole Scherzinger attends the 8th annual Veuve Clicquot Polo Classic at Will Rogers State Historic Park in Los Angeles on October 15, 2017.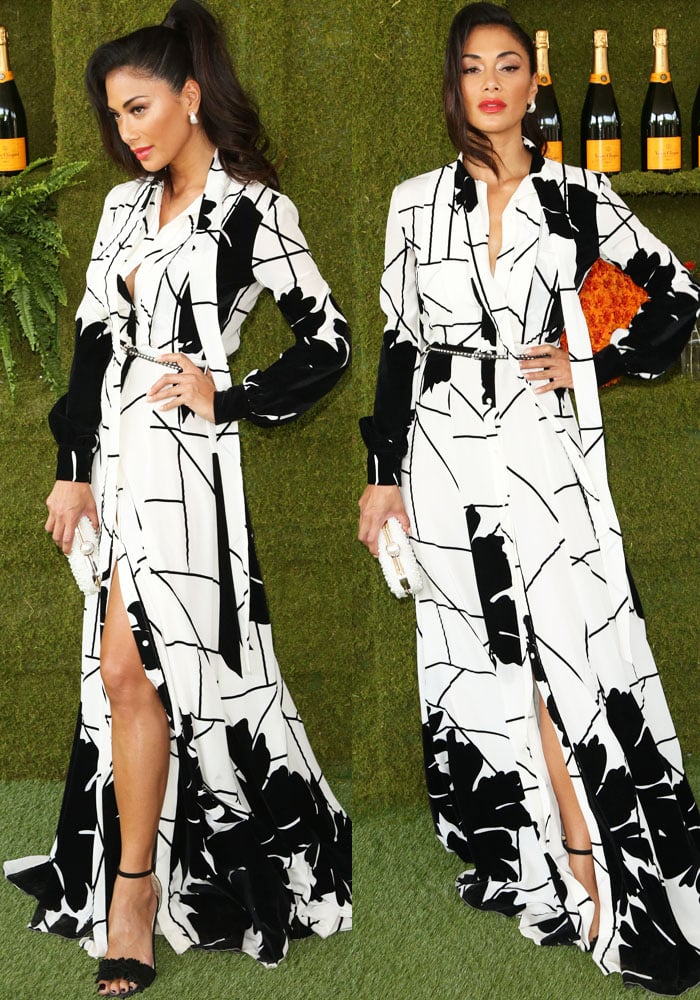 Nicole shows off some leg in a two-toned Mario Dice print dress
Nicole repeated her classic Alexander White "Eva" sandals.
Nicole ditched her tight tops and curvy frocks in favor of a two-toned shirt dress by Mario Dice. The button down black-and-white dress gave Nicole a lot of room to put on a leggy display.
The pop star went unconventional with her accessories, picking out silver Alexis Bittar "Huggie" earrings and a pearl-encrusted PrettyLittleThing clutch.
Nicole finished her look with ruched Alexander White "Eva" sandals in black suede.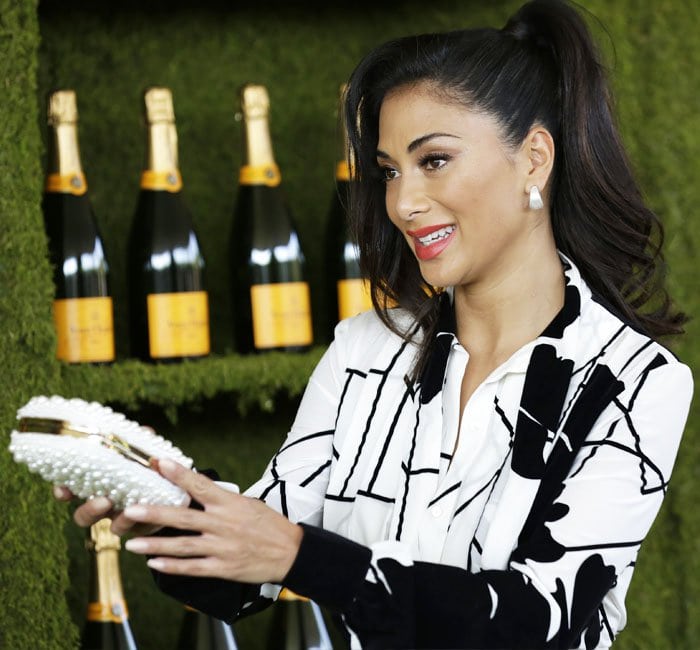 The pop star hands over her PrettyLittleThing clutch to her assistant.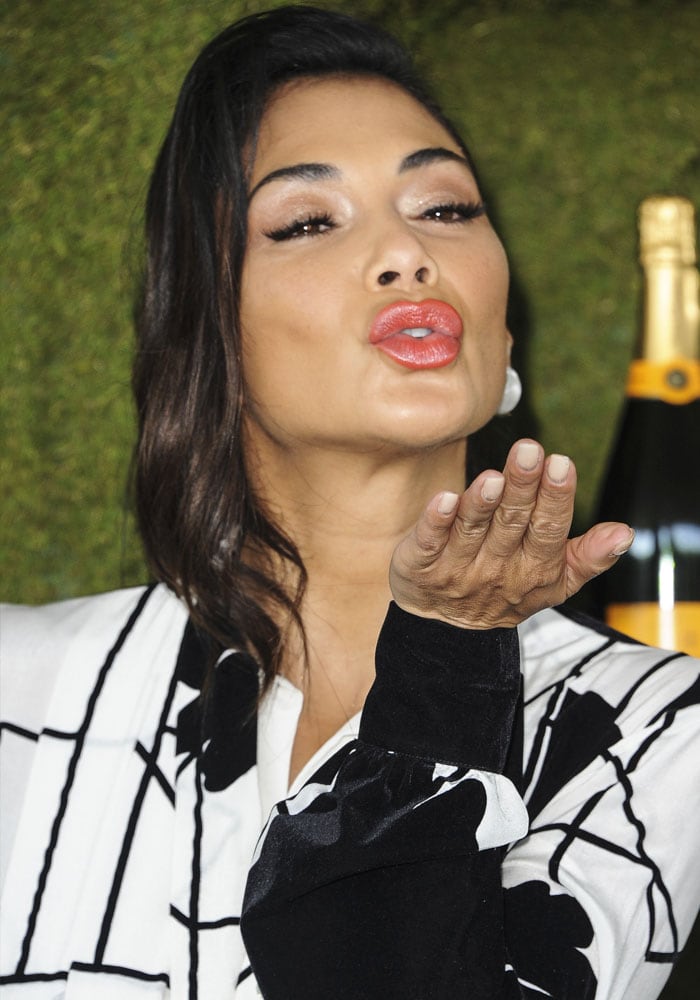 Nicole blows a kiss with coral lips.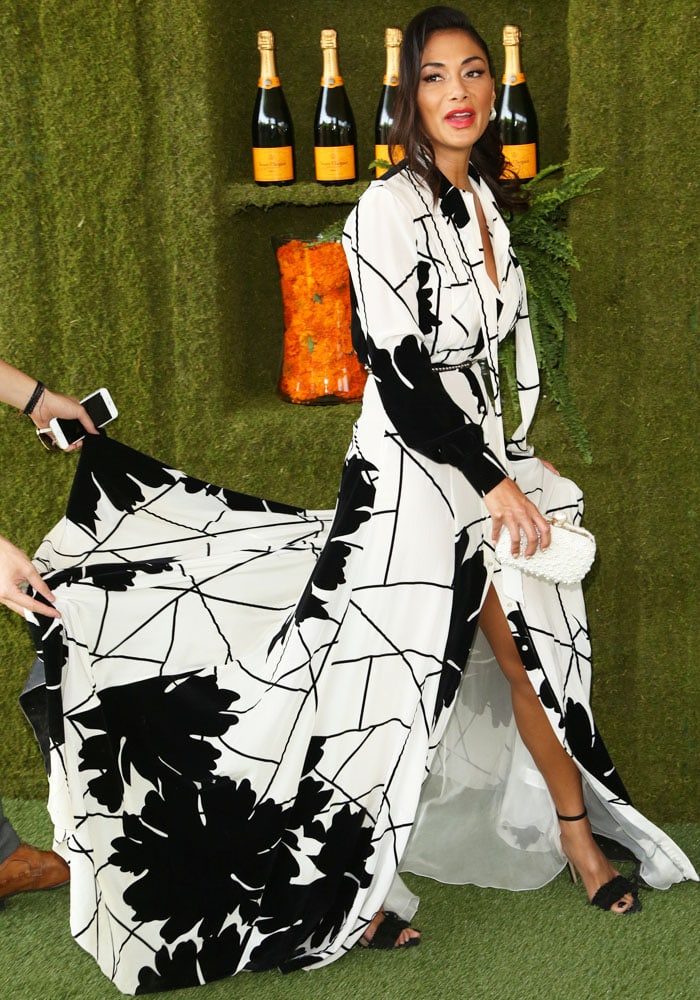 Nicole's stylist fluffs up her Mario Dice dress for the cameras.
From leather and fishnets, this look is definitely outside the former Pussycat Doll's comfort zone. We're seeing a lot more gypsy chic Rachel Zoe vibes in this outfit, which is why we love Nicole for pulling it off anyway.
If anything, we would ditch her coral lips and brown glitter eyeshadow for a more muted, classic look. And we'd probably change up her horrible earrings.
Overall, Nicole's less-is-more look gets a thumbs up with us.
Shop Nicole's Alexander White "Eva" sandals at Barneys Warehouse.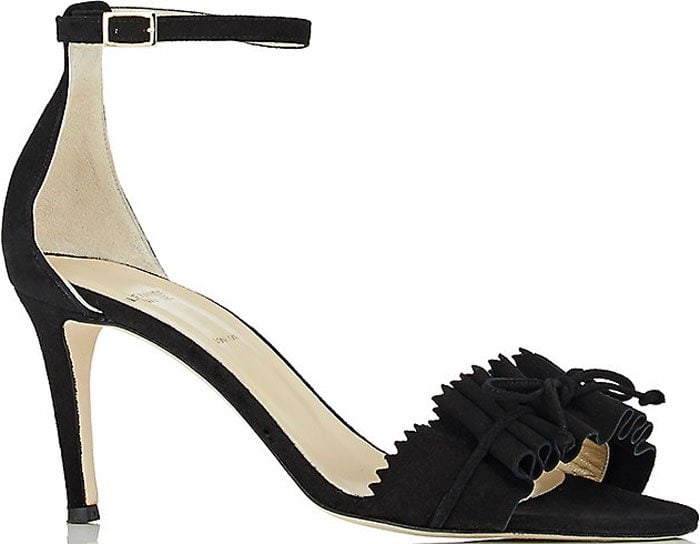 Alexander White "Eva" suede sandals, $239 – $299
Credit: Brian To / Apega / WENN