Nicole Scherzinger was spotted out in L.A. in the 'Yoyo' open toe boot from Etoile Isabel Marant. She paired her sandal booties with metallic coated jeans, a vintage Van Halen muscle t-shirt, and a camo detailed trucker hat.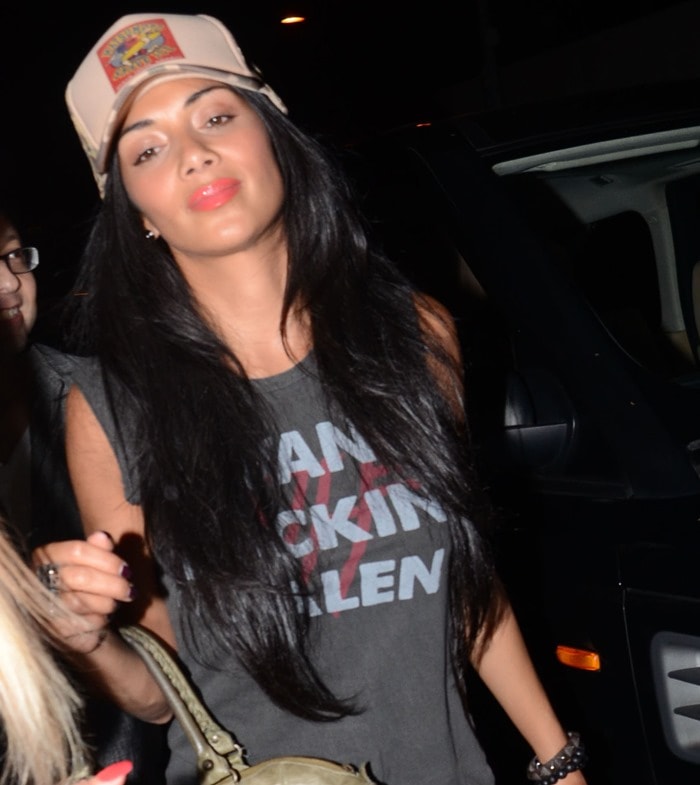 Nicole Scherzinger leaves Pink Taco restaurant in Los Angeles wearing a 'Van F*ckin Halen' T-shirt on July 23, 2012
While I'm not crazy about her jeans I adore her top, hat and of course the shoes! Nicole's long flowing locks and red lips were the perfect finishing touches.
Do you see what we mean by tomboy chic? Her shoes added the right rock and roll vibe to complement her t-shirt. She could have tried a wedge sneaker or maybe a flat sandal, but I really think she scored big with these heels.
We found the 'Yoyo' on sale. They're typically $810 but right now they're only $319 at Barneys: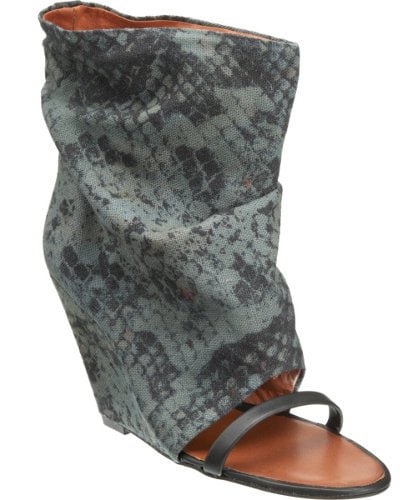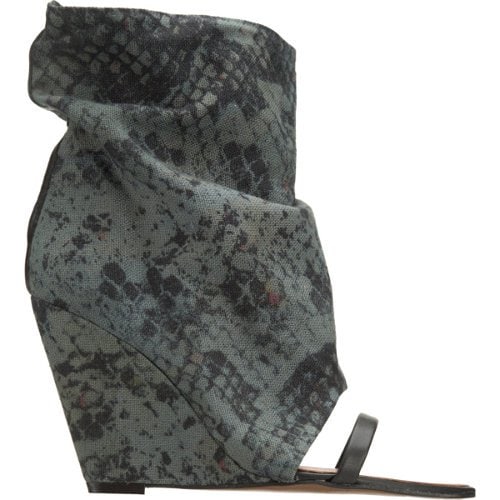 Etoile Isabel Marant Yoyo, $319
These wedge bootie sandals feature an allover snakeskin python print and strap that lays across the toe. The loose slouchy upper would make them pretty easy to get on and off and create a great boho meets modern vibe. I really love Nicole's shoe choice (in case you couldn't tell) and I give her a 10 on this one!
What do you think? Let us know by leaving a comment below!
Credit: WENN