We spotted Diane Kruger looking quite youthful and interesting last week. The actress attended the photocall of her new movie, 'Les adieux à la Reine', in Berlin along with several of her co-stars.
Diane Kruger attends the 2012 Berlin International Film Festival on February 9, 2012
The blonde beauty not only donned an interesting and playful frock from 10 Crosby by Derek Lam, but she also capped it off stylishly with a pair of bejeweled yellow sandals from none other than Giuseppe Zanotti:
Diane Kruger flashed her legs in a playful dress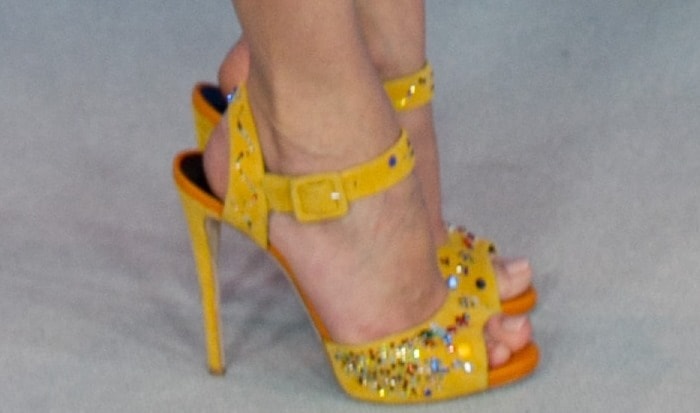 Diane Kruger showed off her feet in bejeweled yellow sandals

What do you think of Diane's outfit?
Very unusual indeed; but in a nice way. It's actually a skirt and dress combo, with the hem of the green dress still peeking out (see one of the images below). We're not exactly sure if we can pull off such a look, but we are quite certain that we're loving the yellow heels she paired it with. Those Giuseppe Zanotti sandals are simply exquisite!
The shoes are from Zanotti's Spring 2012 Collection. The style isn't available online yet, but a slightly similar variant in a heel-less wedge design can now be found at Bergdorf Goodman and Zappos:
No Heel Crystal Studded Sandals, $2,140 at Bergdorf Goodman and Zappos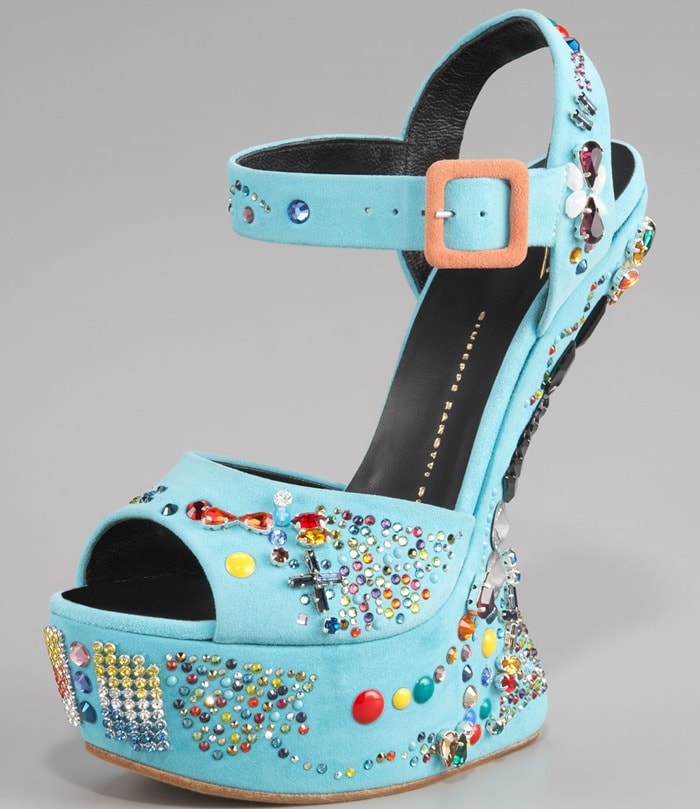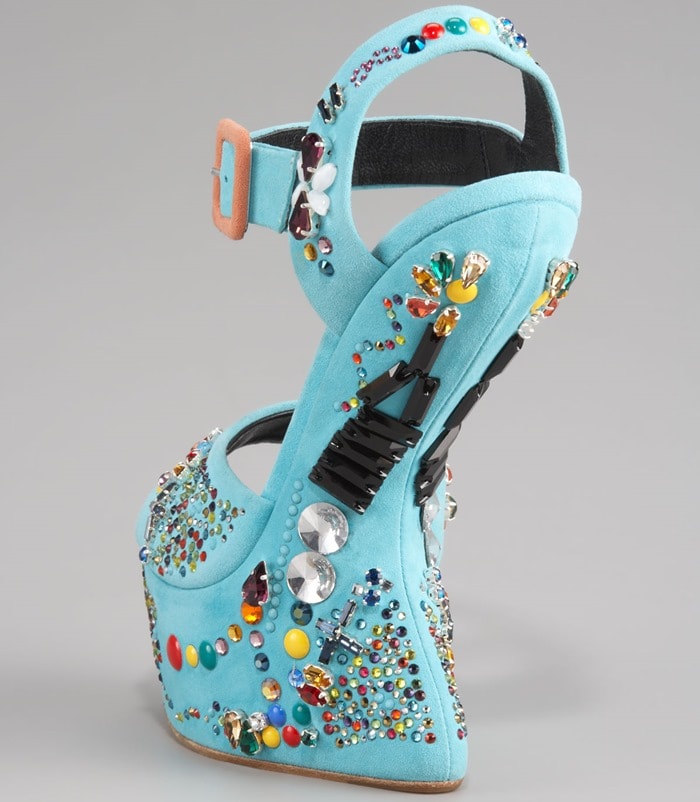 Angela Simmons was actually spotted in the above pair at Betsey Johnson's Fall 2012 show. She paired it with a pink pleated babydoll dress and a silver clutch: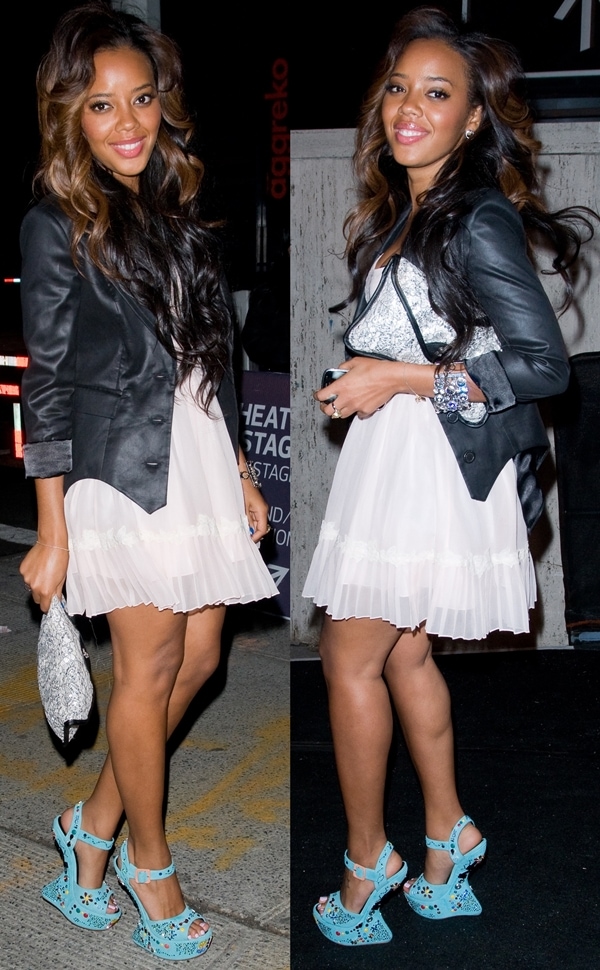 Angela Simmons poses backstage at the Betsey Johnson Fall 2012 fashion show during Mercedes-Benz Fashion Week at The Theatre at Lincoln Center on February 13, 2012, in New York City
Angela Simmons shows off her feet in no heel crystal-studded sandals
The heel-less sandals retail at a whopping $2140 so expect Diane's yellow shoes to run about the same.
If you don't mind spending that much money on shoes, simply wait a few months for Zanotti to release that particular style. Or you can go ahead and buy those blue wedges instead.
Credit: Frank Altmann / Ivan Nikolov / WENN