Craig's Restaurant in West Hollywood is a place to be seen and Olivia Munn clearly knows it. In what must've been a sea of famous faces — especially on a Thursday night at the celebrity dining hot spot — Olivia was hard to miss in her very colorful outfit.
The "X-Men: Apocalypse" star boldly stepped out in a head-turning pair of bright blue Le Silla thigh-high boots. Making sure to grab all of the attention, she paired it with a Missoni multi-printed long-sleeved mini-dress that retails for $1,280 at Farfetch. The 37-year-old actress completed her dinner date look with pinkish orange lipstick, baby blue nails, and interestingly, a relatively simple brown leather handbag. Why the sudden change of heart over the accessories, Olivia?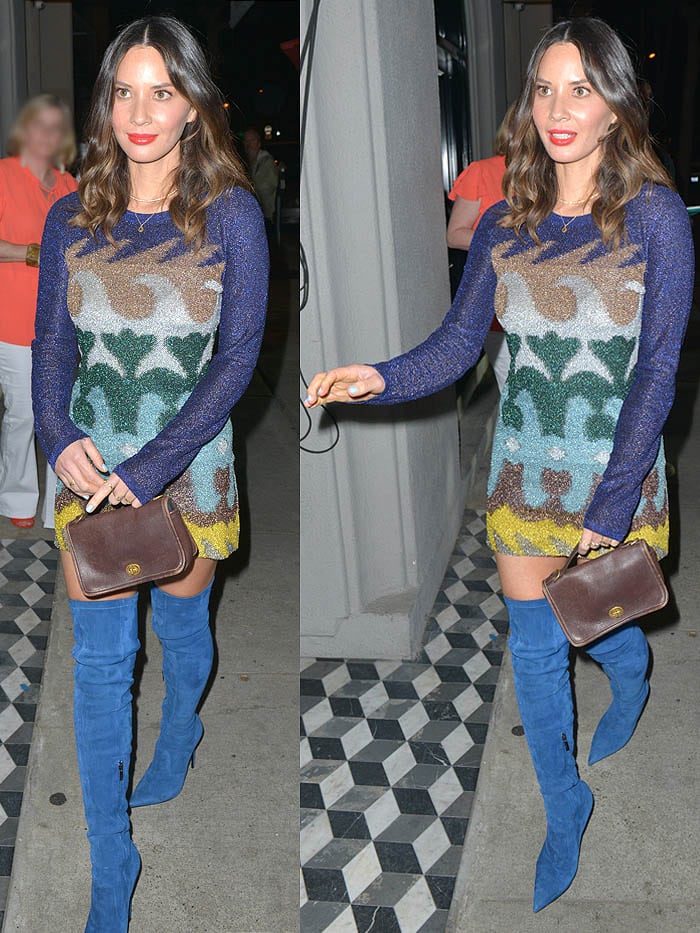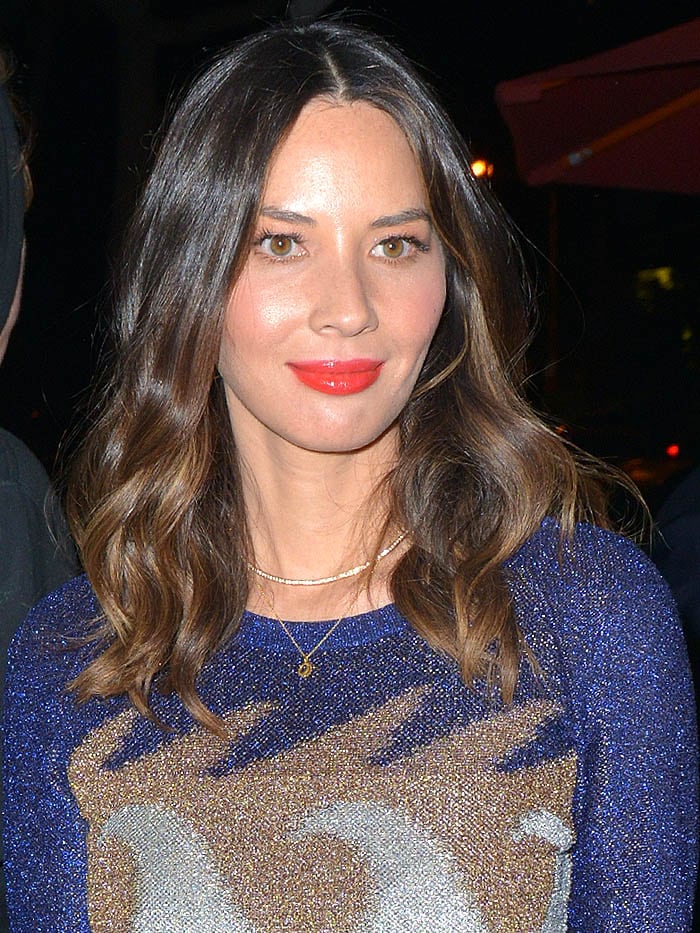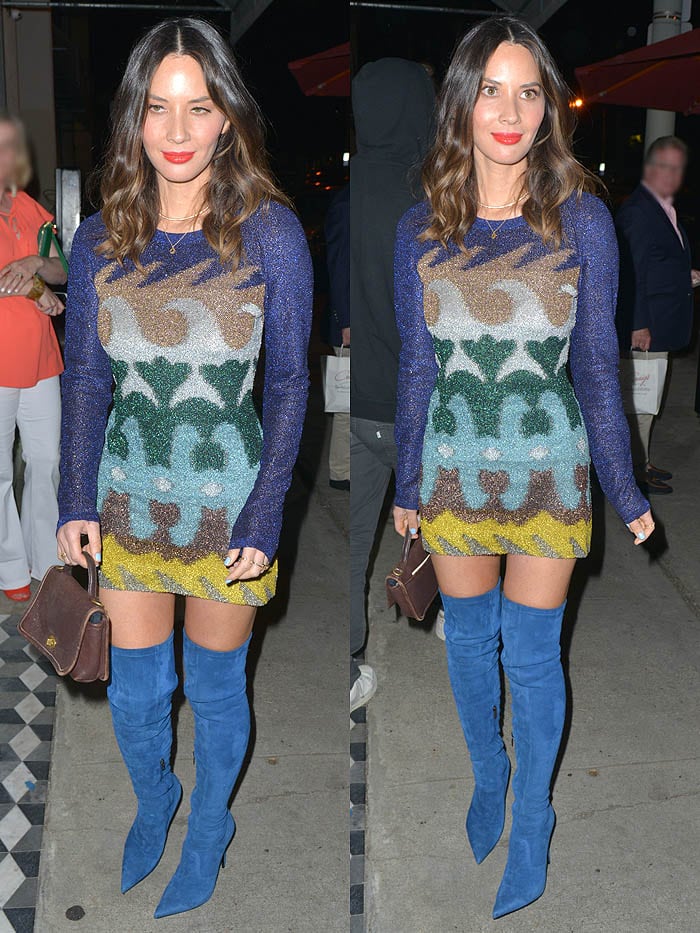 Olivia Munn wearing a Missoni multi-print long-sleeved minidress and Le Silla blue thigh-high boots to have dinner with a friend at Craig's Restaurant in West Hollywood, California, on April 5, 2018.
Closeup of Olivia Munn's Le Silla cobalt-blue stretch-suede thigh-high boots.
It takes a lot of confidence to wear colorful thigh-high boots like Olivia Munn! If you're wondering how to pull off a pair, we've got some tips on how to wear bright thigh-high boots without looking like you're wearing a superhero costume.
Shop the latest Le Silla shoes at Farfetch and Luisa Via Roma.
Cobalt Blue Le Silla Stretch-Suede Thigh-High Boots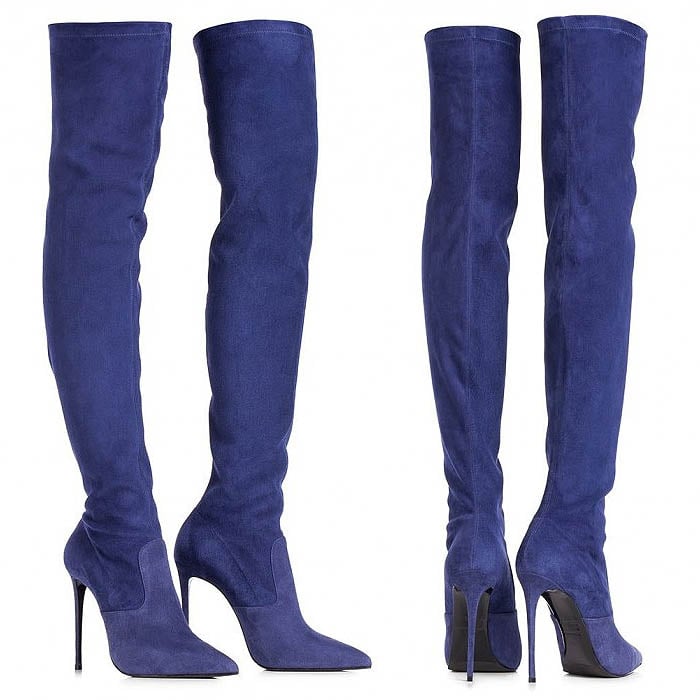 Credit: WENN