So, is Olivia Palermo pregnant or not? One minute she looks like she's got a baby bump, and then it somehow disappears the next moment you see her.
The ultra-fashionable socialite was recently spotted attending the presentation of the new Pikolinos collection in Madrid, Spain. And here's the thing, even though she had on an outfit that was short and cut close to the body, we still couldn't figure out if she was expecting or not. It looks like Olivia will keep us guessing for a while.
Now, on to the shoes — Olivia completed her day look with flat beaded gladiator sandals from the label – the "Alcudia Maasai 2." It was an unusual mix considering the outfit was more preppy than boho, but she made the whole look work as usual.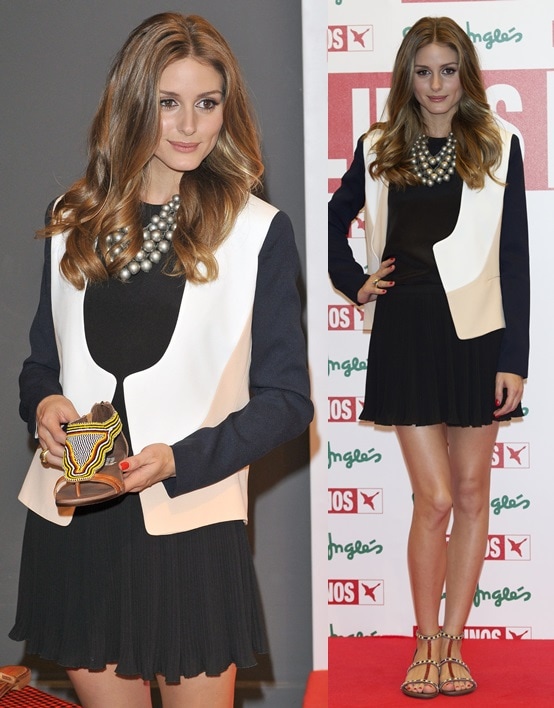 Olivia Palermo wearing Pikolinos at the presentation of the brand's new collection in Madrid, Spain, on May 8, 2013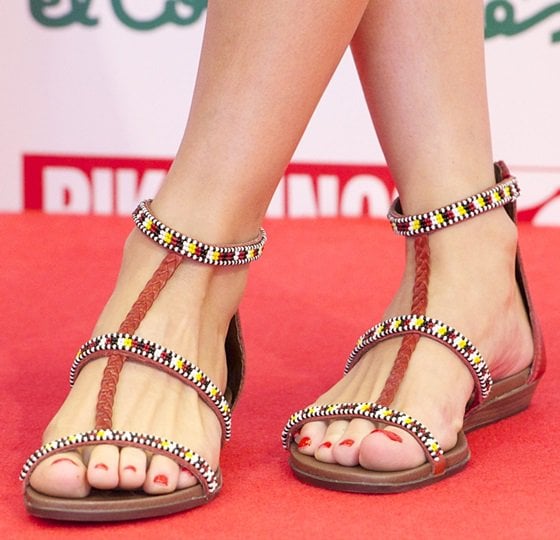 Olivia Palermo wearing hand-beaded Pikolinos sandals
How do you like her Pikolinos sandals? Not bad for summer, right? They'd go really well with maxi dresses or denim cutoffs.
If you want a pair of the Alcudia Maasai, you can grab it at Nordstrom. It retails at $185 and comes in two variations — sandia (as seen on Olivia) and castor (camel).
Pikolinos 'Alcudia Maasai 2' Sandals in Sandia, $185 at Nordstrom
A comfort-minded sandal is designed and hand-beaded by female members of the Maasai tribe in Kenya. The collaboration is part of a larger initiative to preserve and promote traditional artwork and heritage while providing sustaining and empowering jobs for women.
Pikolinos 'Alcudia Maasai 2' Sandals in Castor, $185 at Nordstrom
Credit: Jack G. / News Pictures / Sean Thorton / WENN