When you're wearing open-toe shoes, you want to make sure your toenails are freshly painted.
Having chipped nails while wearing a pair of one-toe shoes is an absolute no-go. If you're planning to wear a pair of open-toe shoes, make sure you've got a fresh pedicure to match.
For special occasions, add a coat of red nail polish for a sexy look. It's also worth giving your feet a little TLC with an exfoliator to remove dead skin.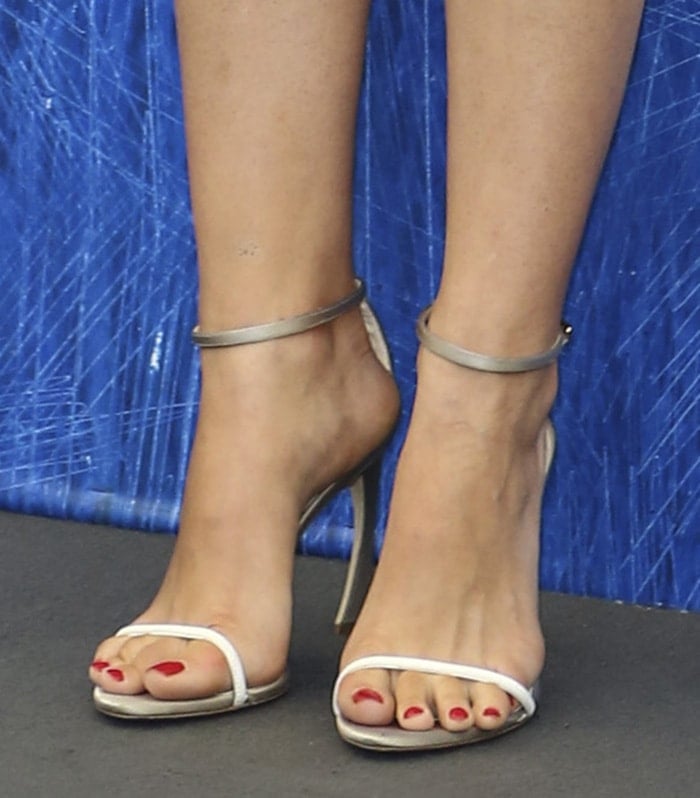 Natalie Portman wears open-toe sandals with red toenails at a Planetarium photocall on September 8, 2016
If you're a fan of wearing open-toe shoes all summer long, it's worth investing in a pedicure and choosing a bold pop of pink to see you through the season.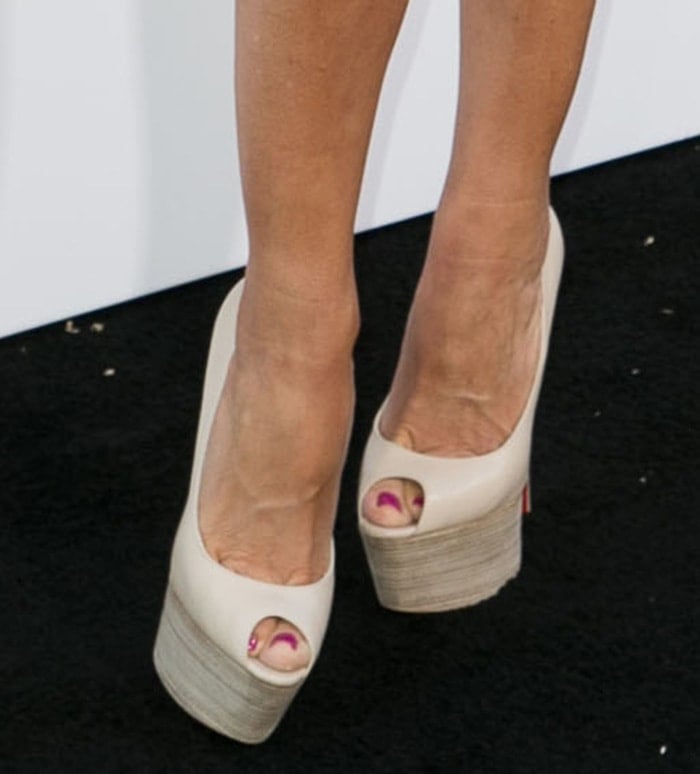 Sofia Vergara's hot pink toenails in peep-toe platform pumps at the Magic Mike XXL premiere on June 25, 2015
If you still want to wear your peep-toe shoes when the weather drops, you can add a pair of tights for an extra layer. This trend is a simple way to make open-toe shoes more wearable and comfortable.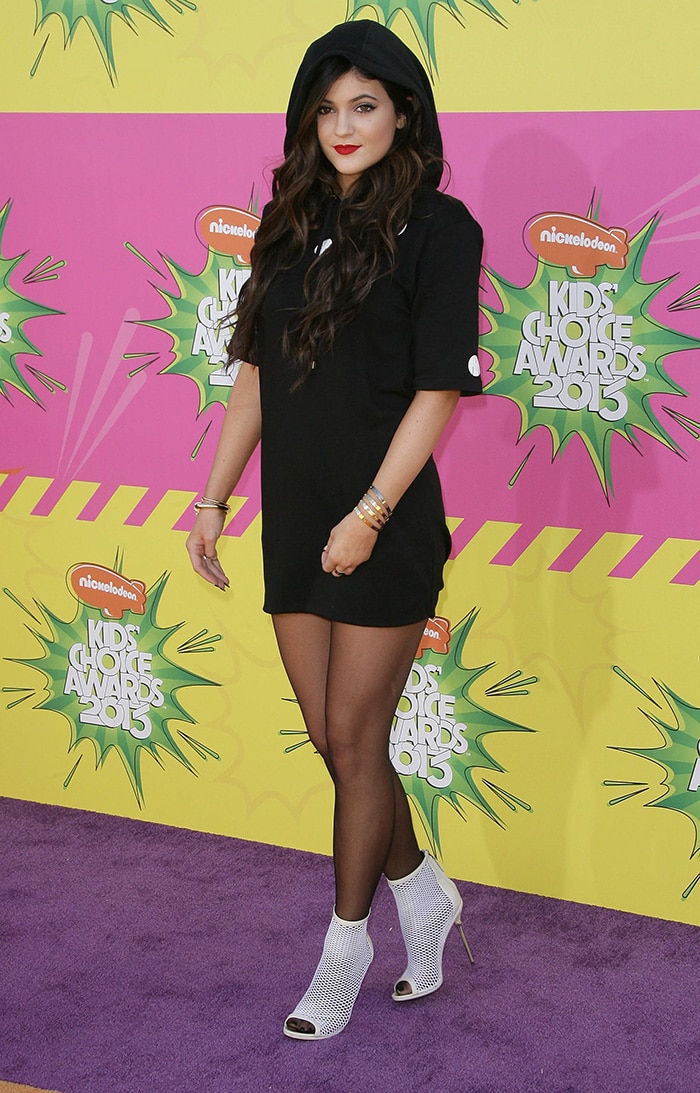 Kylie Jenner wears sheer tights with mesh peep-toe booties at Nickelodeon's 26th Annual Kids' Choice Awards on March 23, 2013
While black tights are the most common style, you can wear a pair in any color of the rainbow. Sheer black tights can help make the shoes more comfortable while thicker tights are perfect for a little extra warmth.
Whitney Port slips into a pair of blue tights and gray lace-up peep-toe booties at her book signing in Canada on January 31, 2011
You want to avoid wearing any shade that matches your skin tone. Instead, focus on darker colors. The more contrast that you can create between your tights and peep-toes, the better.
While tights are a fashion statement, you want to avoid wearing a pair of pantyhose with your open-toe shoes.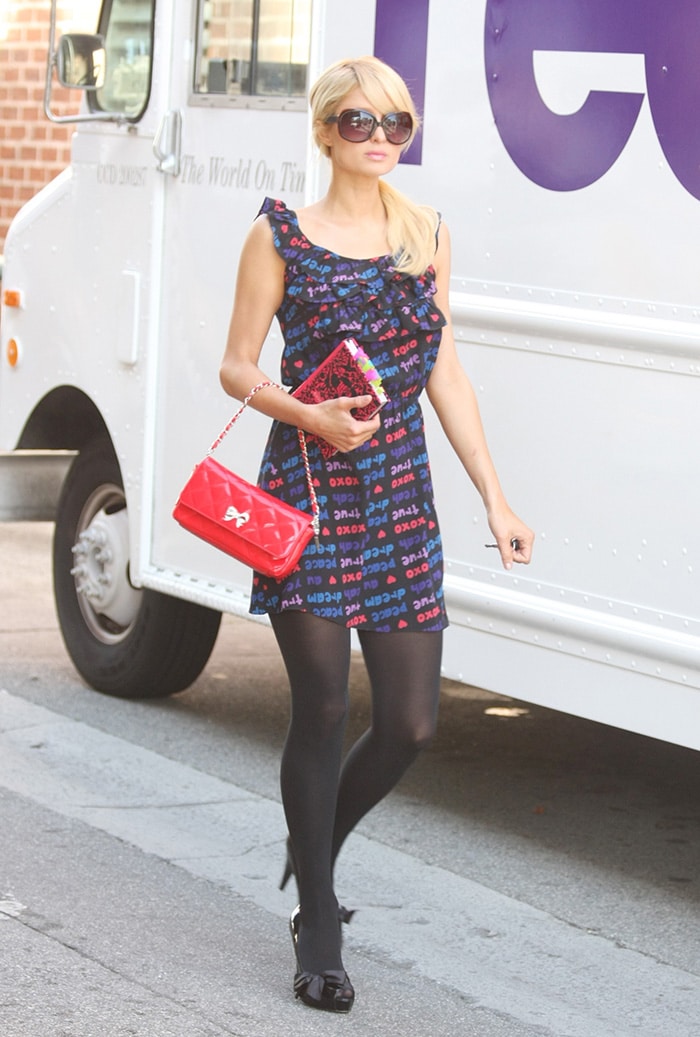 Paris Hilton strolls around Beverly Hills in black tights and peep-toe pumps on January 14, 2010
You can also try wearing open-toe shoes with a pair of socks to make the shoe appropriate for any season. Open-toe shoes allow you to wear any socks, so it's worth getting creative with it.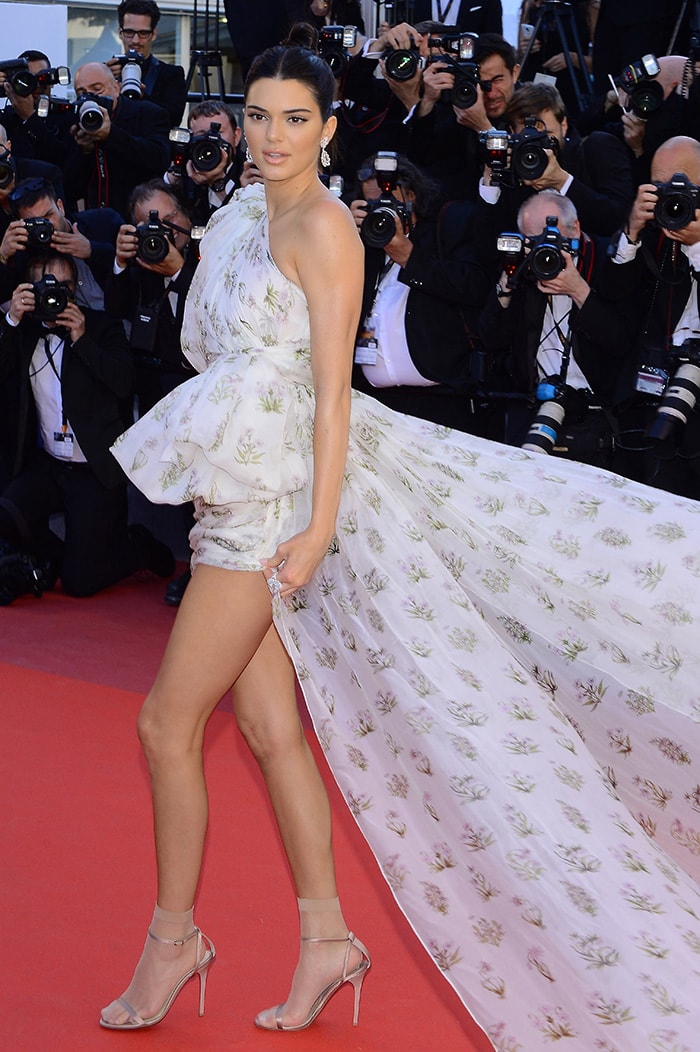 Kendall Jenner adds a pair of ankle-length sheer socks to her open-toe heels at the 70th annual Cannes Film Festival on May 20, 2017
Experiment by trying a pair of lace socks for a casual chic look.
You can use your socks as a way of color blocking, especially if your open-toe shoes are sandals. You can style tall socks with open-toe heels and a skirt for a preppy look.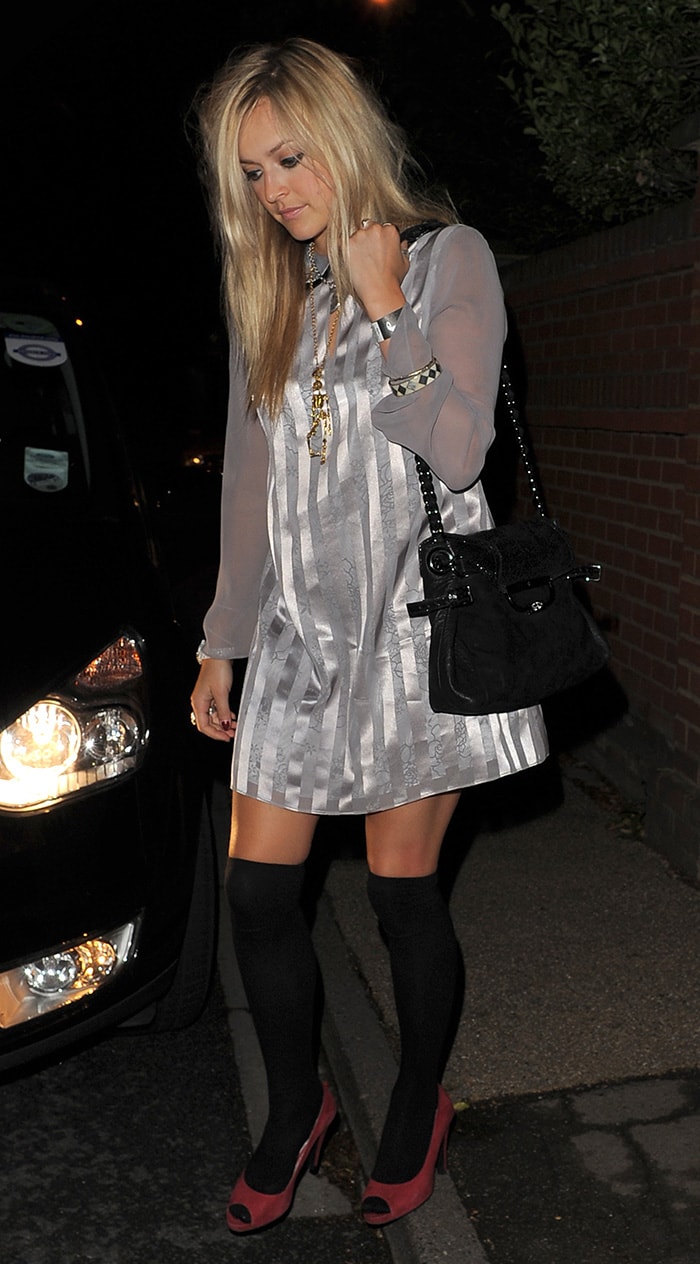 Fearne Cotton opts for red peep-toe pumps with knee-high socks on July 16, 2009
If you're not sure what kind of socks to wear with your open-toe shoes, you can never go wrong with black. Adding a pair of tights means you can still wear your favorite 'dad' sandals all year round.
Willow Smith wears dad sandals with printed white socks at LAX on July 28, 2017
The feminine silhouette of open-toe shoes goes best with skirts and dresses as they help naturally elongate your leg. If you want to cover up your legs, stay away from wide-leg trousers.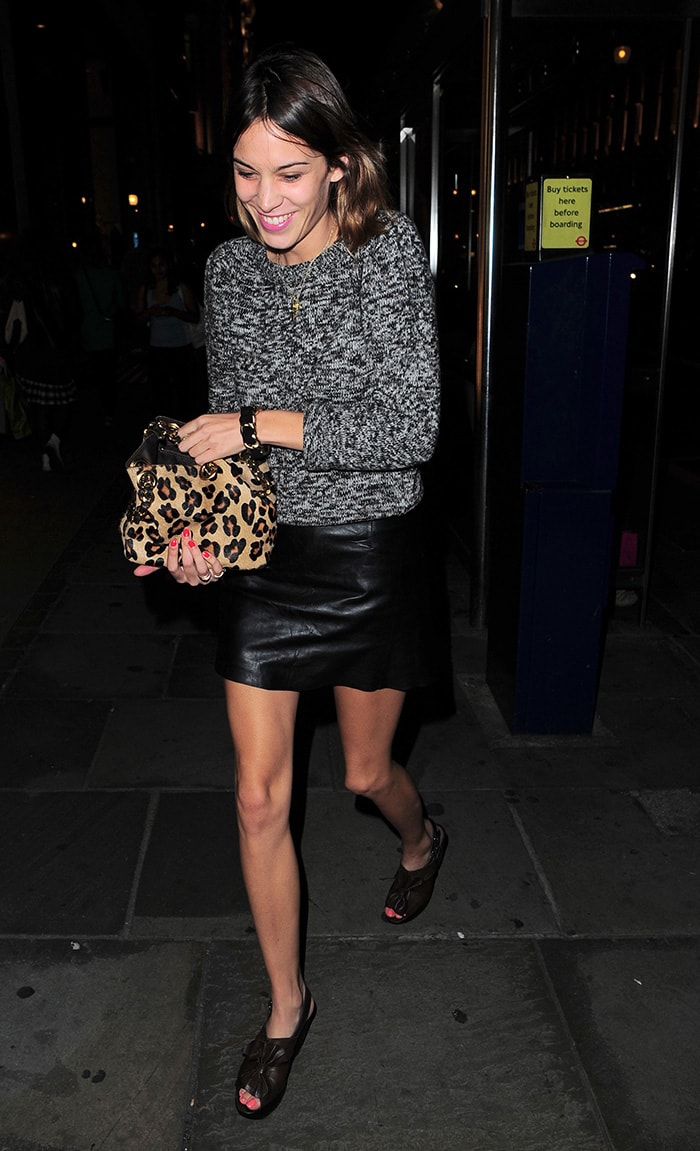 Alexa Chung parades her long legs in mini skirt and peep-toe shoes on September 2, 2010
Peep-toe and open-toe shoes work best with a pair of skinny jeans. You want to choose a pair of form-fitting trousers to keep a seamless line down your leg.
Blanca Blanco flaunts her legs in Beverly Hills in skinny jeans and peep-toe booties on May 26, 2016
Credit: Radoslaw Nawrocki / STS / Adriana M. Barraza / Apega / Marco Piovanotto / Brian To / WENN