Like many other celebrities these days, Whitney Port has also been staying fit during the quarantine.
Last week, the former reality TV star showed off her toned figure while taking a walk around her Studio City neighborhood. She wore an athletic outfit as she enjoyed some fresh air amid the COVID-19 pandemic.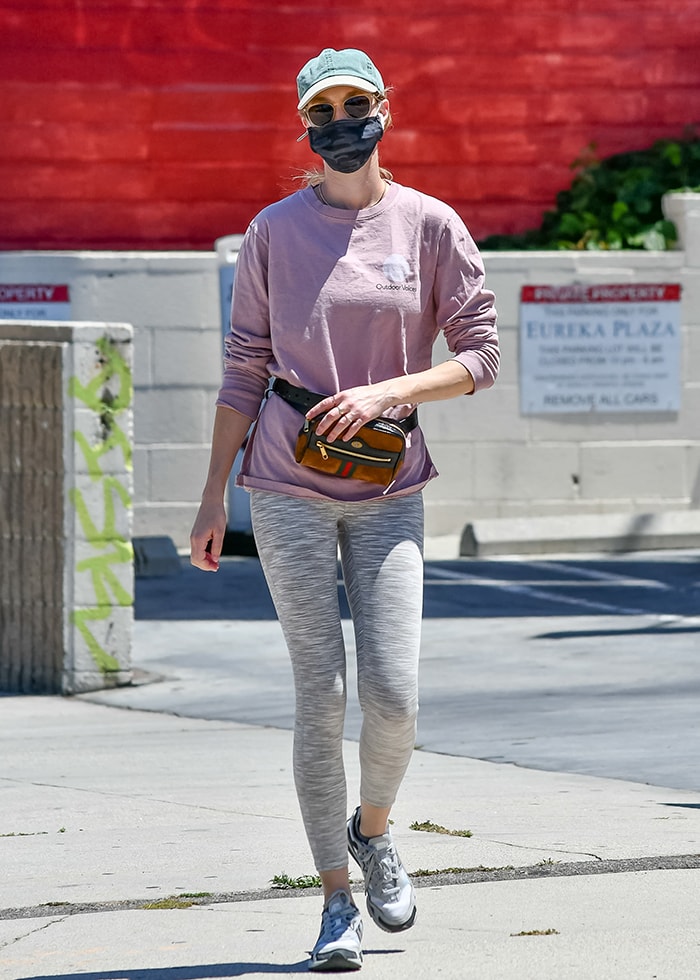 Whitney Port walks around her Studio City neighborhood on May 27, 2020
For the solo stroll, Whitney wore a pair of gray leggings and a dusty rose Outdoor Voices sweatshirt. The American clothing company was founded in 2013 by Tyler Haney in New York City.
The mother-of-one kept her look simple, with her hair tied into a ponytail and hidden underneath a two-toned baseball cap.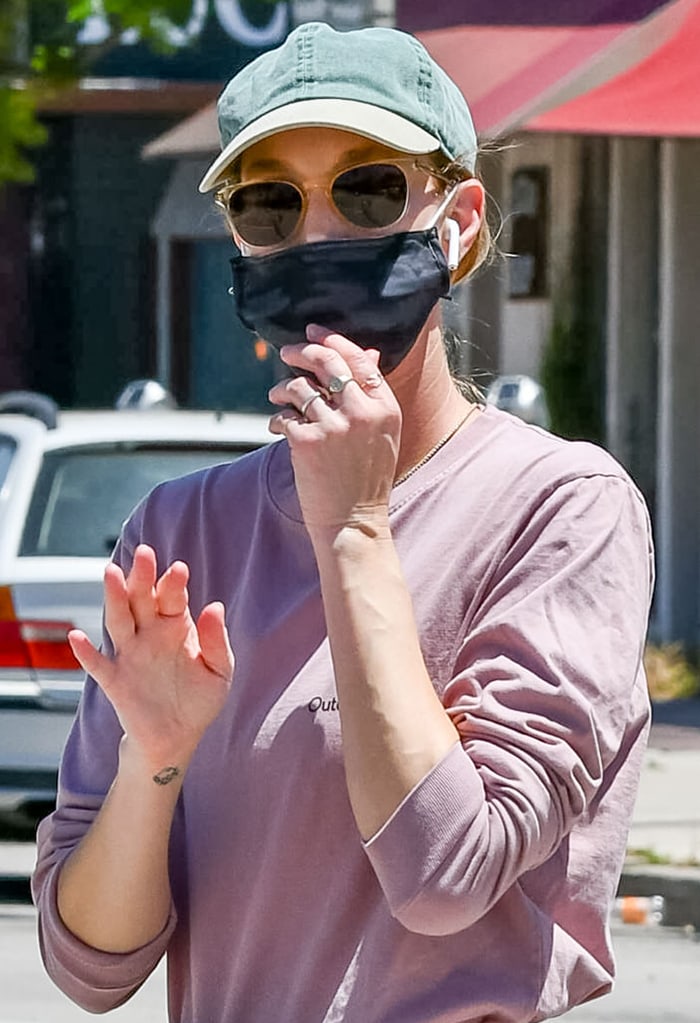 Whitney Port wears a black face mask for protection against coronavirus
She shielded her eyes behind a pair of sunglasses, while a black face mask covered her mouth and nose for protection against coronavirus. The American television personality toted a Gucci Ophidia GG Suede fanny pack ($965 at Matches Fashion) to highlight her trimmed waist.
Whitney Port dons a dusty rose sweatshirt with gray leggings
To complete her sporty look, the former The Hills star slipped into a pair of New Balance running shoes.
Whitney Port completes her sporty-chic look with New Balance shoes
Although she looked fine, Whitney admitted in a YouTube video that she's been having a hard time juggling work and family while in quarantine.
"I've never really had to balance working and being a parent at the same time, and being a teacher, and being a wife, and being there for myself and making sure I'm taken care of," she said.

While in tears, she told her husband Tim Rosenman: "I feel I have so much on my to-do list, but like at the same time nothing actually has to get done. So I start to stress out about like, "Oh my God, I have to respond to all these people, or promote this, or go live here," keep up with what everyone else is doing because seems like everybody is just constantly posting every minute of the day, and you feel like kind of this rat race. And I feel like I want to be engaging in those conversations too, but it doesn't come like as naturally to me. Like documenting everything that we're doing, I'm struggling and then having a schedule and then parenting and then just getting it all done in a day."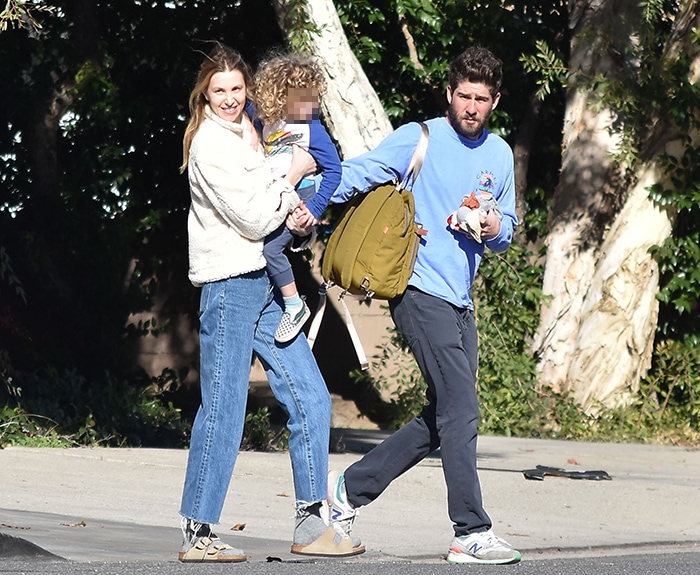 Whitney Port and her husband Tim Rosenman out with their son Sonny in Los Angeles on January 6, 2020
Whitney also said that working out has been helpful and that she has made self-care a priority.
"I feel I have made it a priority to take care of myself. We have tried to work out every day, which is amazing, we're not even usually able to do that."
She added: "I'll go and take long showers when I just need some space, like I'll just sit in the shower for 15 minutes. I want to do more of that because that does make me feel good, like sitting outside and reading the book. I felt like so rested after that."
Credit: Instar / WENN