Called "five clicks up from trailer trash" on MSNBC earlier this week, in January Greg Gutfeld referred to Meghan Markle as a palace-wrecker while appearing on Fox News Channel.
"It's all on her [Markle]. She's a palace-wrecker," American television producer Greg Gutfeld said.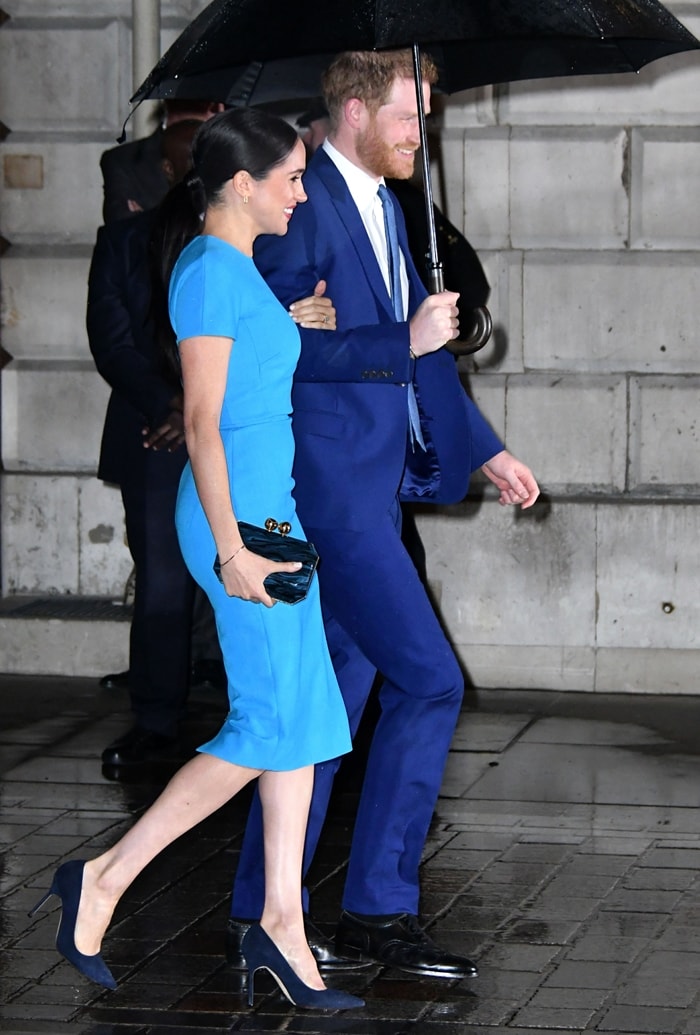 Prince Harry, Duke of Sussex and Meghan, Duchess of Sussex attend The Endeavour Fund Awards at Mansion House on March 05, 2020, in London, England
On Twitter, Piers Morgan accused her of tearing every relationship in her life apart. "People say I'm too critical of Meghan Markle – but she ditched her family, ditched her dad, ditched most of her old friends, split Harry from William & has now split him from the Royal Family. I rest my case," the English broadcaster commented.
On Thursday night in London, Meghan Markle and her husband Prince Harry made their first official appearance in months at the 2020 Endeavour Fund Awards.
Meghan Markle's plexiglass Stella McCartney Lucia clutch is designed in an unusual geometric shape with gold-tone outlines and kiss lock closure
Arriving in the middle of a rainstorm, the 38-year-old Duchess of Sussex donned a turquoise t-shirt fitted dress from Victoria Beckham that you can buy for $1,082 at Mytheresa.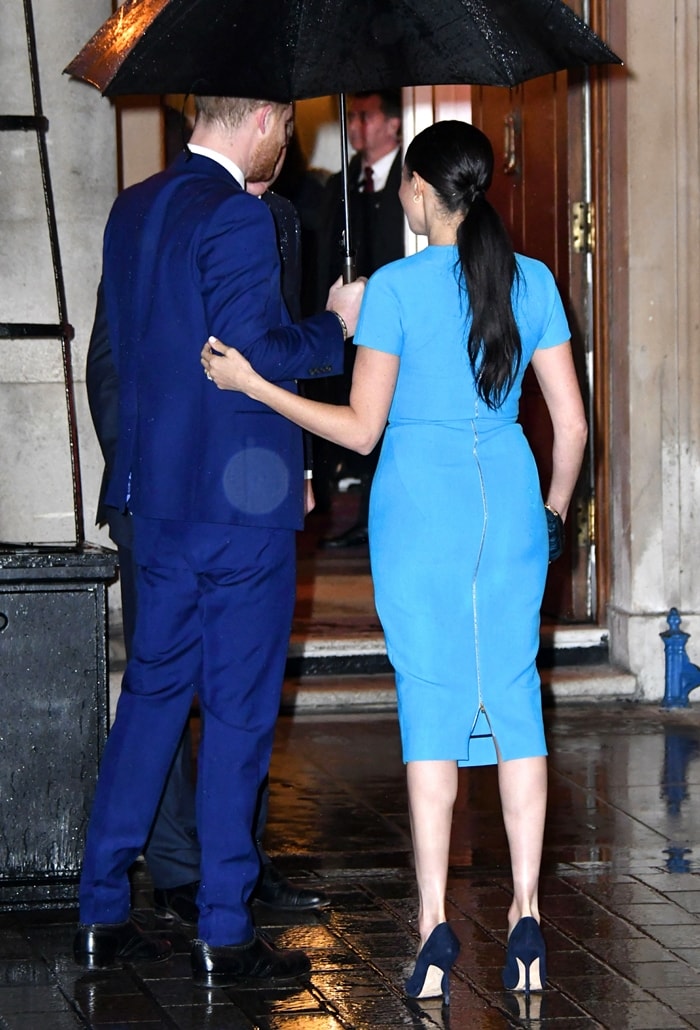 Meghan Markle's turquoise blue midi dress is crafted from lightweight wool-blend crêpe
She completed her look with navy suede Manolo Blahnik 'BB' classic pumps, a Stella McCartney Lucia clutch, Roxanne First earrings, and a rose gold Chi Chi bracelet from Jessica McCormack.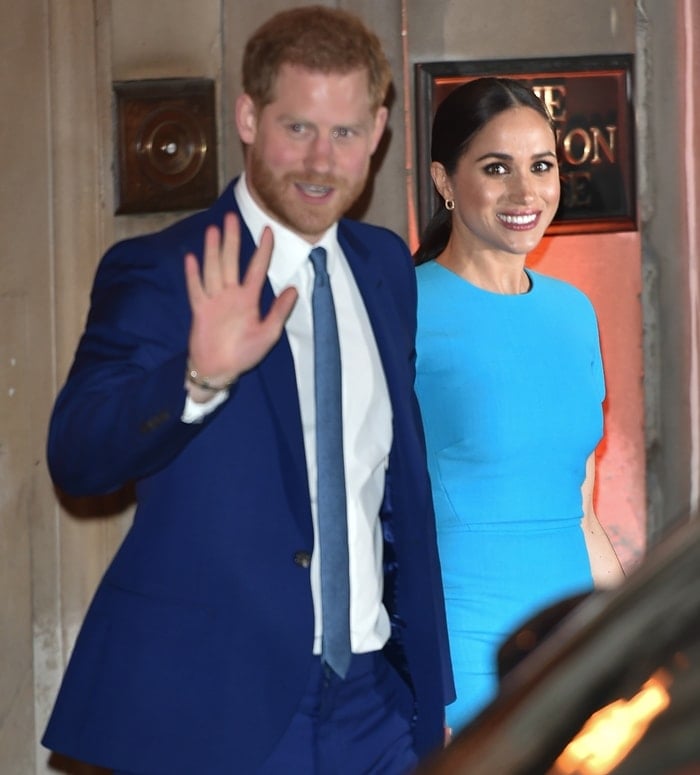 Meghan Markle was called a palace-wrecker by Greg Gutfeld
Credit: Instar / WENN