It's true that not everything about celebrity life is glitz and glamour. Most of the time, what celebrities desire are the little things that we take for granted, such as respect and privacy.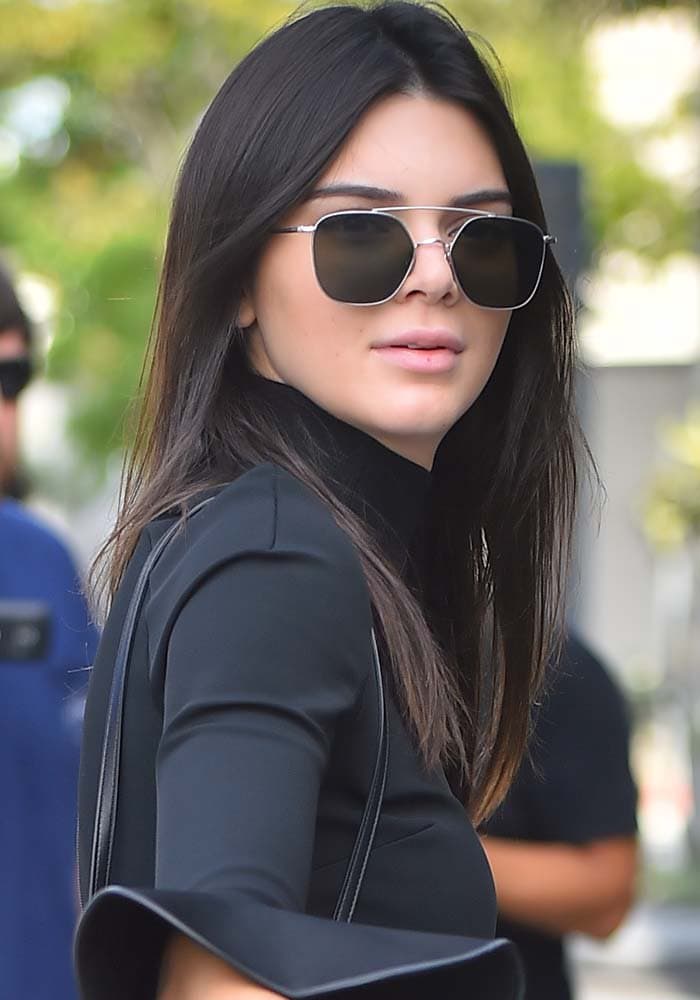 Kendall Jenner's sunglasses from Ahlem
Such is the case for Kendall Jenner and her gal pals Cara Delevingne and Gigi Hadid. The three were trying to have a normal day hanging out but the paparazzi made it pretty much impossible for them.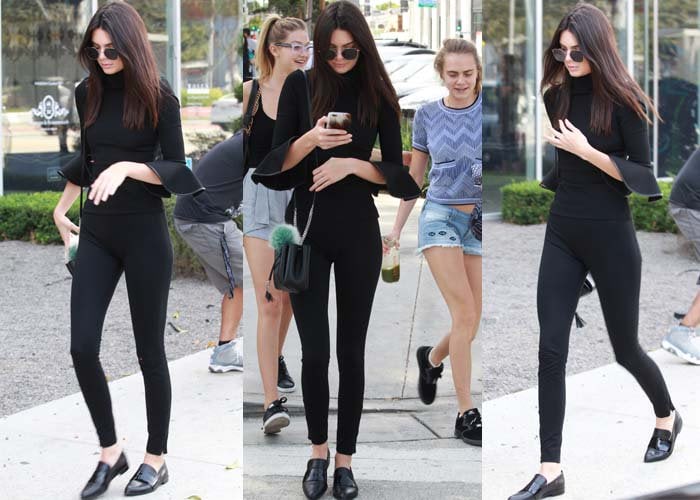 Kendall Jenner in a top by David Koma and Camilla and Marc loafers
Kendall wore a chic all-black ensemble, which consisted of a top by David Koma, a Saint Laurent purse, sunglasses from Ahlem, and her favorite Honour loafers from Camilla and Marc.
The 19-year-old was in the company of her two friends, who both opted for a shorts-and-sneakers look.
Kendall Jenner's Honour loafers from Camilla and Marc
Now, we're not being hypocrites here – we know that we are part of the reason why the young models' photos are taken – but we seriously think that there is a much better way to get photos than hounding and asking intrusive questions.
In the footage of the girls' day out, the paparazzi can also be heard spewing profanities and treating the young models as if they were pieces of meat. Now we understand why Cara has zero tolerance for them.
Kendall Jenner, Gigi Hadid, and Cara Delevingne enjoy a day out in Beverly Hills on October 24, 2015
Check out the video footage below:
Footage of paparazzi following Kendall Jenner, Cara Delevingne and Gigi Hadid around shows what the young models have to put up with on a daily basis
Kendall's gorgeous loafers are no longer available, but we picked out some pretty similar pairs below.
Marc and Camilla Honour Loafers

BCBGeneration Jo Loafer, $30.44 – $33.44 at Amazon
A moc-stitched almond toe adds to the vintage refinement of a menswear-inspired loafer featuring a high-gloss finish and elastic gore strap.
Kate Spade New York Corina Loafers, $250 at Amazon
A grosgrain-ribbon accent crosses the vamp of a pointy-toe loafer for a feminine finish.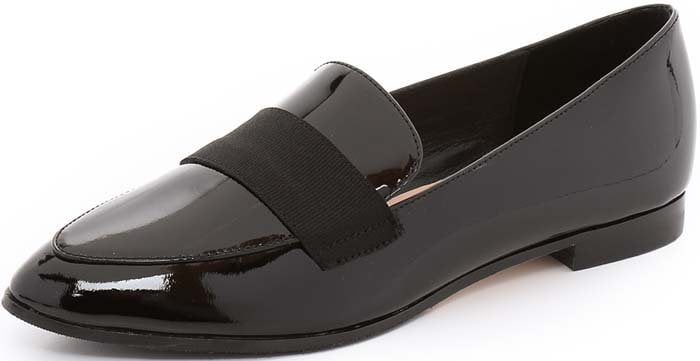 Opening Ceremony Mixed Material Penny Loafers, $375

Credit: WENN