When we think Balmain, Paris Hilton is probably the last girl that would come to mind. Paris first broke into the public eye with the show "The Simple Life" in 2003. What we remember most from the show is Paris always being clad in pink, light blue or denim.
But, it's 2017 now, and it looks like Paris is slowly but surely upgrading from her trademark tacky outfits. The heiress was spotted channeling a look worthy of Kim Kardashian as she enjoyed a night out in London.
Paris Hilton spotted at the Mayfair Hotel in London on January 21, 2017.
Down to the Fords: Paris even added a pair of Tom Ford pumps into the equation.
While her dress wasn't a Balmain, we definitely see a resemblance to the brand. The Philipp Plein Fall 2016 dress incorporated Balmain's signature black-and-gold combination with cutouts and body armor-inspired silhouettes.
Paris finished her look with a pair of Dolce & Gabbana sunglasses, a Philipp Plein fur jacket, and even went as far as to wear a Kardashian favorite — a pair of Tom Ford pumps.
To Balmain or not to Balmain? Paris wears a Philipp Plein dress influenced by the Kardashian-favored brand.
Even if you love to hate the Kardashians, you have to admit that the family's style has evolved for the better in the past years. That said, there are still a few things Paris missed out on pinning down the Kardashian flair.
To go full Kardashian, Paris would have needed to upgrade those boardroom leather pumps. She also should have ditched the fresh-off-the-curling-iron ringlets, and eliminated those sunglasses, earrings and pink lips. They're just too Marilyn Monroe.
Kim Kardashian donning a metallic-dress-meets-Tom-Ford-shoes look at the 2016 Met Gala.
Paris still has a long way to go before she completely upgrades her usual tacky looks, but hey. Progress is progress.
Shop Tom Ford pumps at MyTheresa.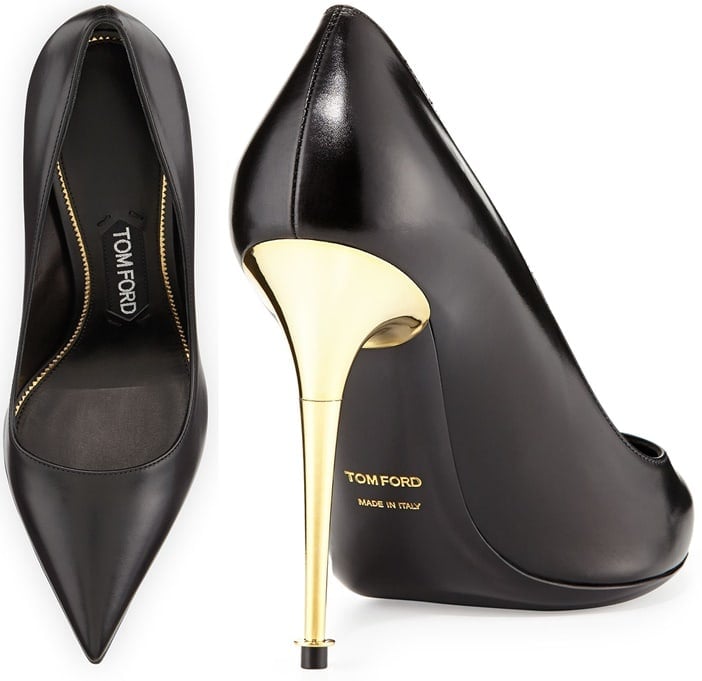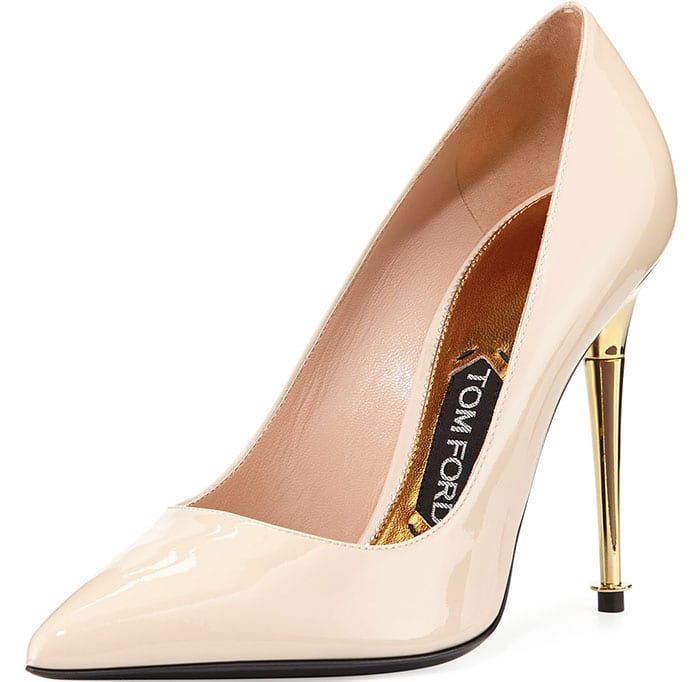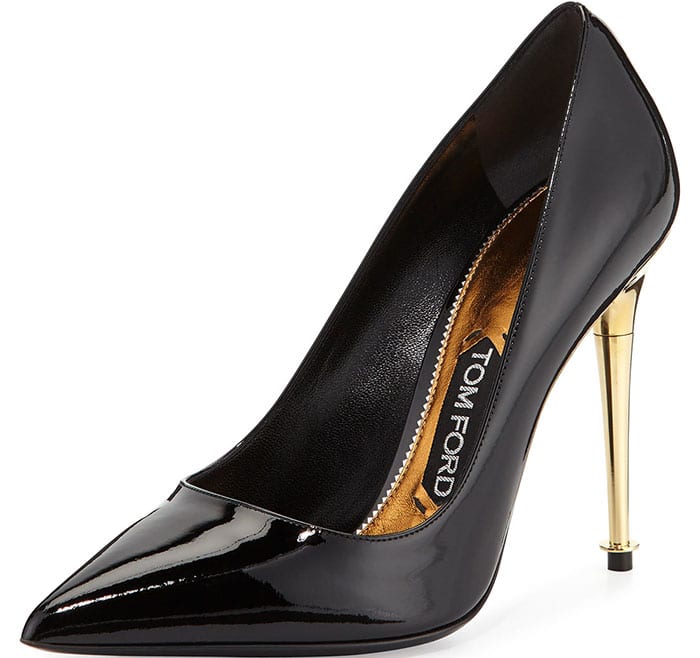 Tom Ford Patent-Leather Pin-Heel Pumps, $445 – $763 at MyTheresa
Credit: WENN