Paris Hilton's shoe choices normally aren't particularly exciting. She is often seen in classic pumps, but rarely in shoes from her own brand.
Paris Hilton unveils her Spring 2011 shoe collection at 'Magic' Convention – Las Vegas Convention Center on August 18, 2010
Just one month ago, we featured a video and some pictures of Paris Hilton's crazy shoe closet. As you may have noticed, most of the shoes in her shoe collection are pumps. According to Paris, one of her favorites is a pair of sparkly pumps from Gianmarco Lorenzi.
Below are some of our favorite Paris Hilton shoe sightings. How do you like her taste in shoes?
1. Black Mary Jane Pointed-Toe Pumps
Paris Hilton walking on Bedford Drive in Beverly Hills, California on April 5, 2013
Paris Hilton wearing black Mary Jane pointed-toe pumps
2. Jimmy Choo "Cosmic" Pumps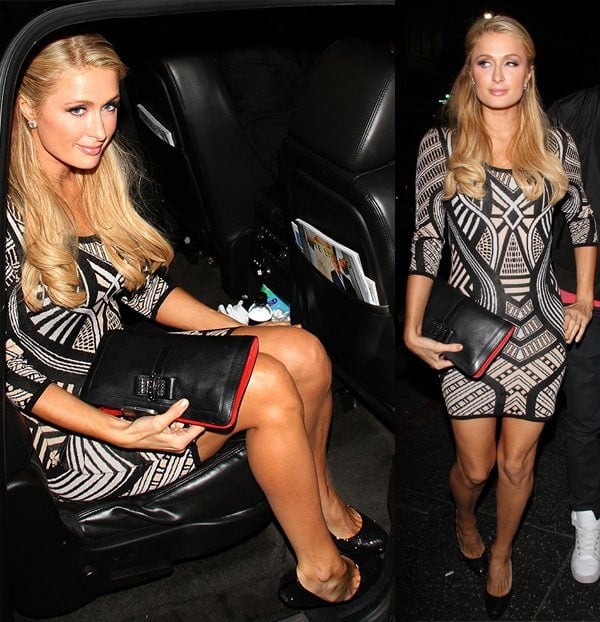 Paris Hilton at Star Magazine's Hollywood Rocks event held at Playhouse Nightclub in Hollywood on April 4, 2013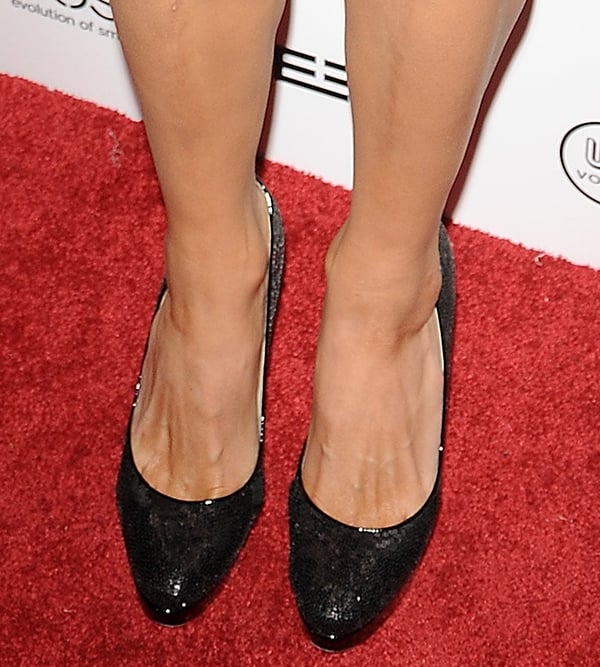 Paris Hilton wearing Jimmy Choo "Cosmic" pumps
Jimmy Choo "Cosmic" Pumps, $795 at Saks Fifth Avenue
3. Charlotte Olympia "Dolly" Island Platform Pumps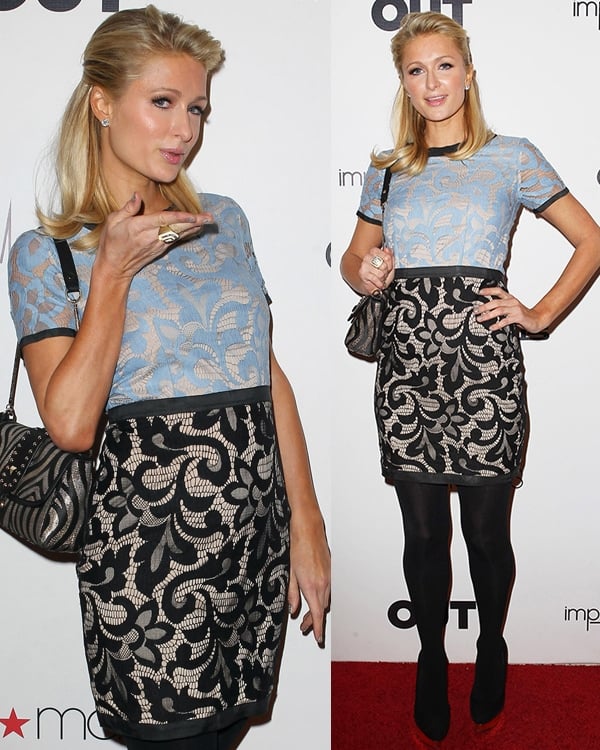 Paris Hilton at "OUT Celebrates LA Fashion Week" with OUT Fashion benefiting the AIDS Healthcare Foundation in Los Angeles on March 7, 2013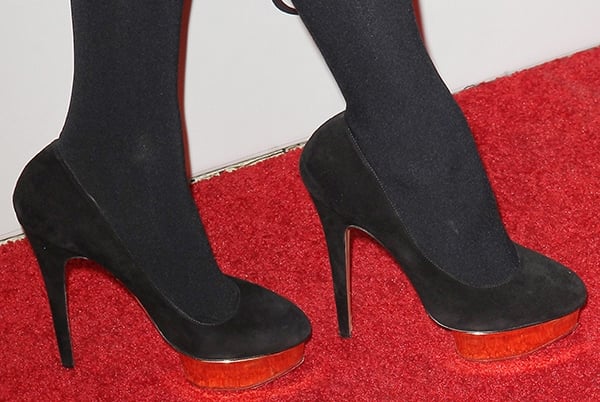 Paris Hilton wearing Charlotte Olympia "Dolly" island platform pumps
Charlotte Olympia "Dolly" Island Platform Pumps, $895 at Neiman Marcus
4. Azzedine Alaia Suede and Mesh Boots
Paris Hilton seen arriving at LAX airport on January 26, 2013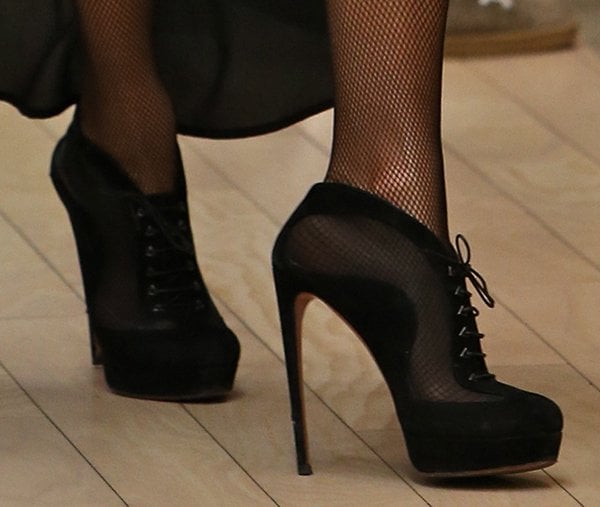 Paris Hilton wearing Azzedine Alaia suede and mesh shoe boots
Check out the same booties in olive green:
Azzedine Alaia Suede and Mesh Shoe Boots, $1,274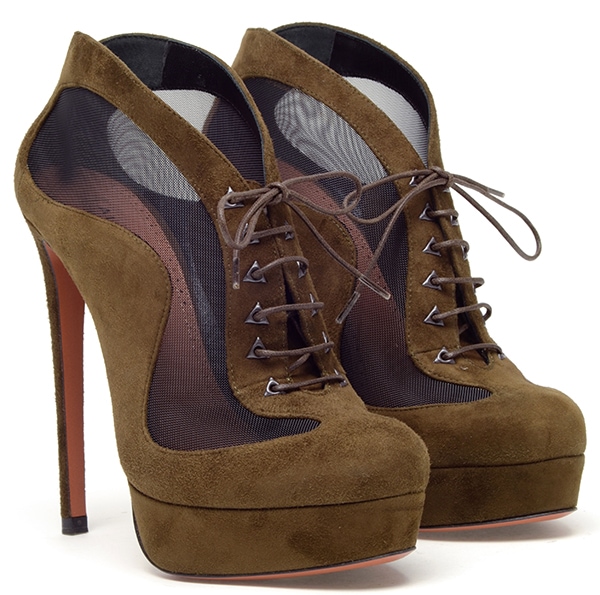 5. Blue Suede Platform Pumps
Paris Hilton at the 39th Annual People's Choice Awards at Nokia Theatre L.A. Live on January 9, 2013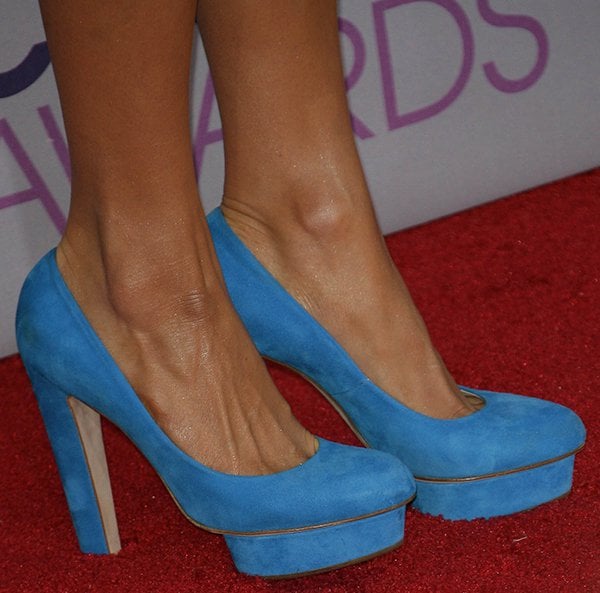 Paris Hilton wearing blue suede platform pumps
6. Paris Hilton "Spelled" Diamond Pumps in Black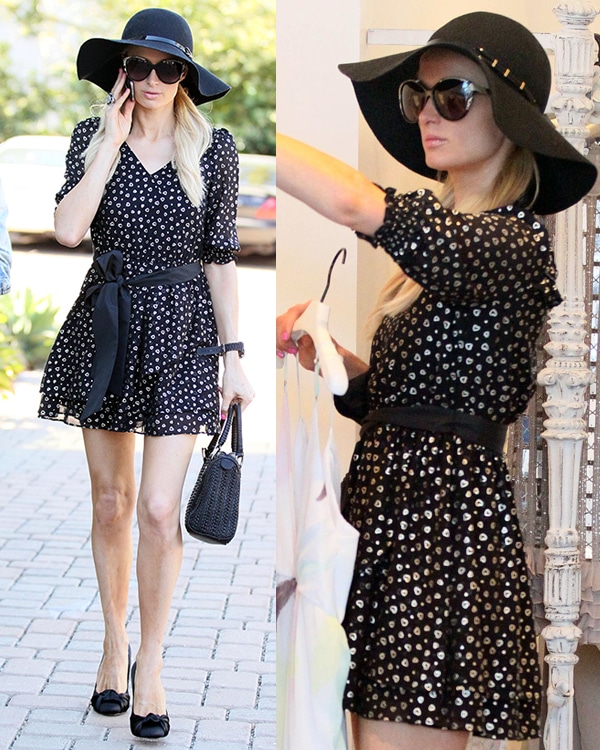 Paris Hilton visiting Cross Creek Center in Malibu on June 30, 2012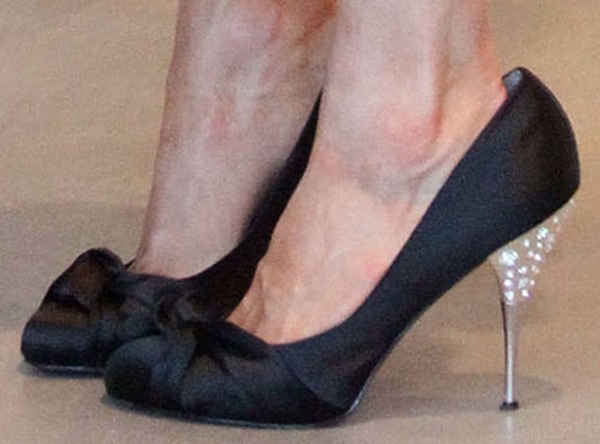 Paris Hilton wearing 'Spelled' diamond pumps from her own shoe line
Paris Hilton wearing 'Spelled' diamond pumps from her own shoe line
Paris Hilton "Spelled" Diamond Pumps, $26.99 – $108.90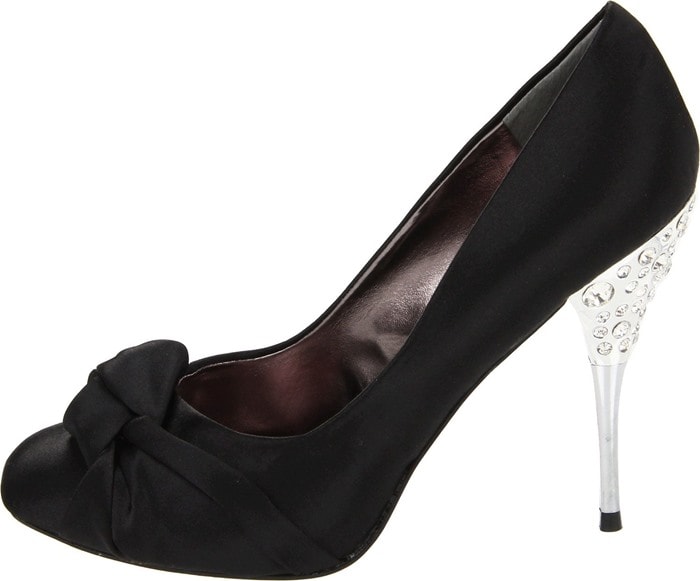 7. Christian Louboutin Pumps
Paris Hilton arrives at the 2012 MTV Movie Awards held at Gibson Amphitheatre on June 3, 2012 in Universal City, California
Paris Hilton wearing Christian Louboutin pumps
8. Christian Louboutin "Bianca" Crocodile Pumps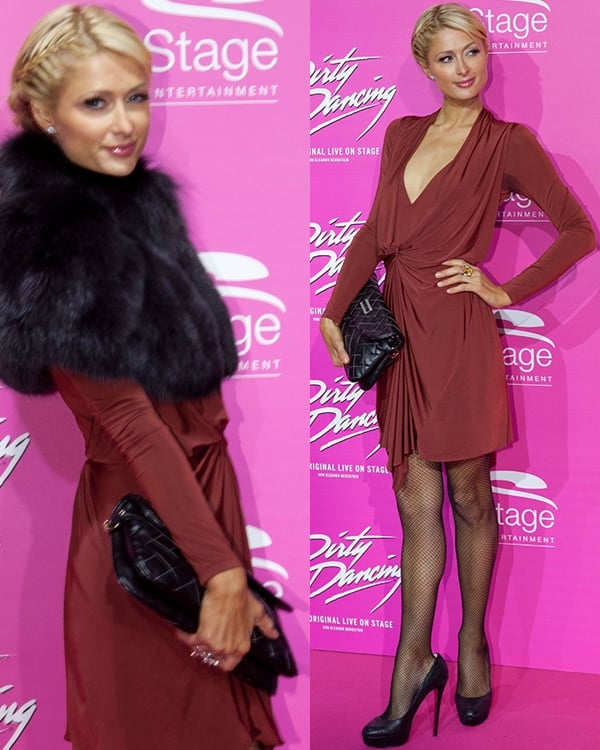 Paris Hilton at the 'Dirty Dancing' musical premiere at Metronom Theater in Oberhausen, Germany on October 19, 2011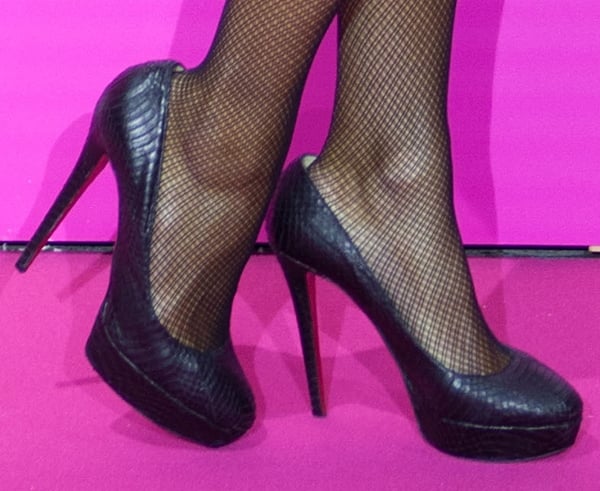 Paris Hilton rocking Christian Louboutin "Bianca" crocodile pumps
9. Paris Hilton "Spelled" Diamond Pumps in White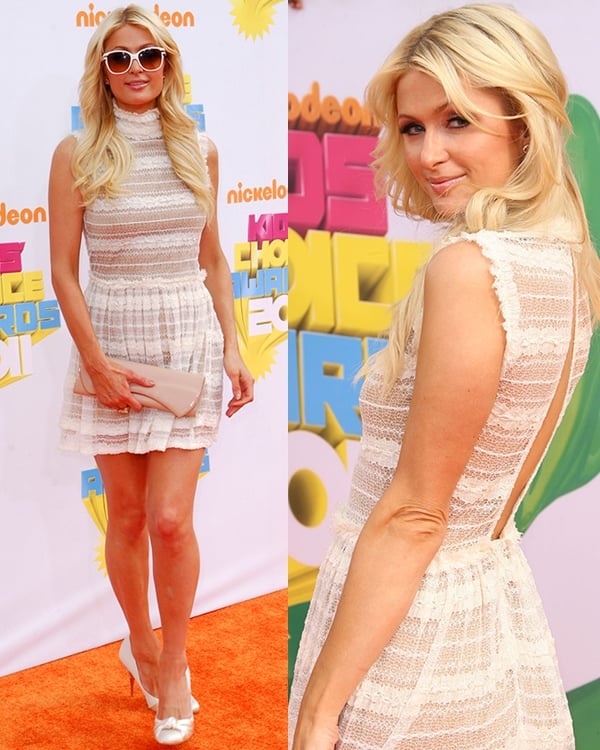 Paris Hilton at Nickelodeon's 2011 Kids Choice Awards held at USC's Galen Center, Los Angeles, California on April 2, 2011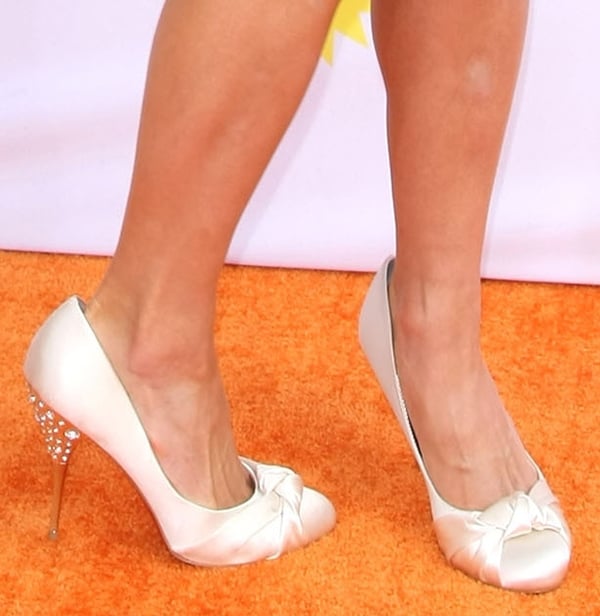 Paris Hilton wearing white "Spelled" diamond pumps
10. Paris Hilton "Electra" Pumps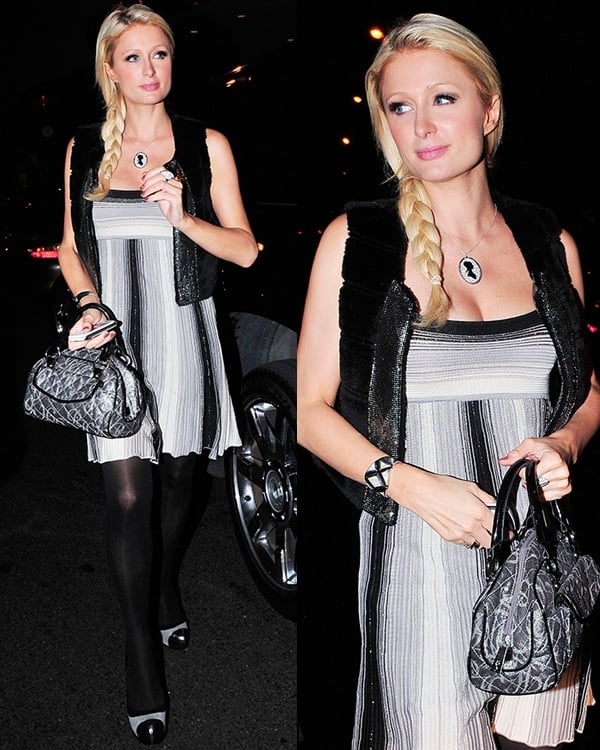 Paris Hilton seen leaving Trousdale night club after attending the launch of Snoop Dogg's drink, Blast, in Los Angeles, California on March 31, 2011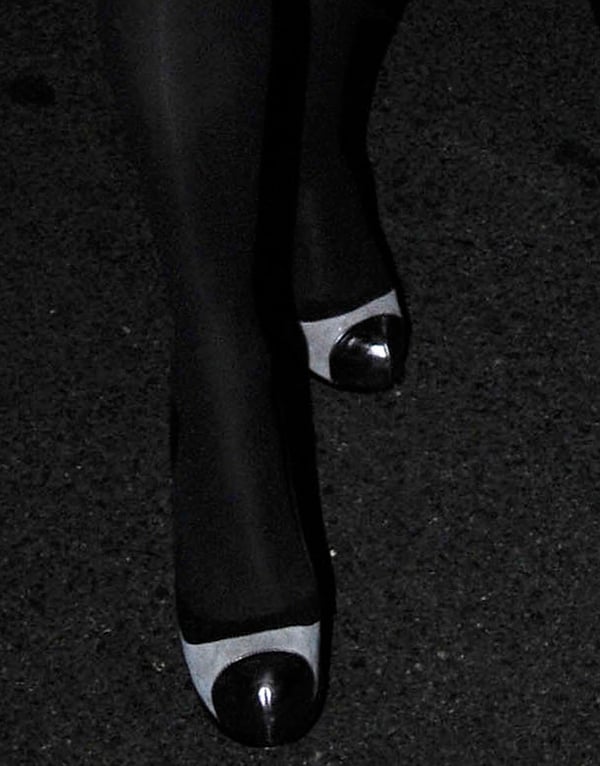 Paris Hilton rocking "Electra" pumps
Credit: Winston Burris / Ryan / Daniel Tanner / TRY CW / FayesVision / STS / Adriana M. Barraza/
Credit: Apega / Brian To / Frank Altmann / Ian Wilson / WENN / DJDM