Phoebe Price isn't really known for her great fashion choices. Critics usually tear apart her quirky and sometimes tacky styles.
We spotted the actress in a very interesting ensemble while dining in LA last night. It consisted of a super tight and short long-sleeve dress with a sort of tribal pattern on the body and a semi-sheer back. She wore over-sized Chanel earrings and a huge black feather hairpiece. Her navy Chanel bag was probably the best part of the look.
Phoebe's finishing touch was a pair of Rachel Roy "Kalyssa" pumps in bright orange. While I like her heels, they don't go well with the rest of her outfit at all. She should have opted for a pair of nudes or solid black pumps in this instance.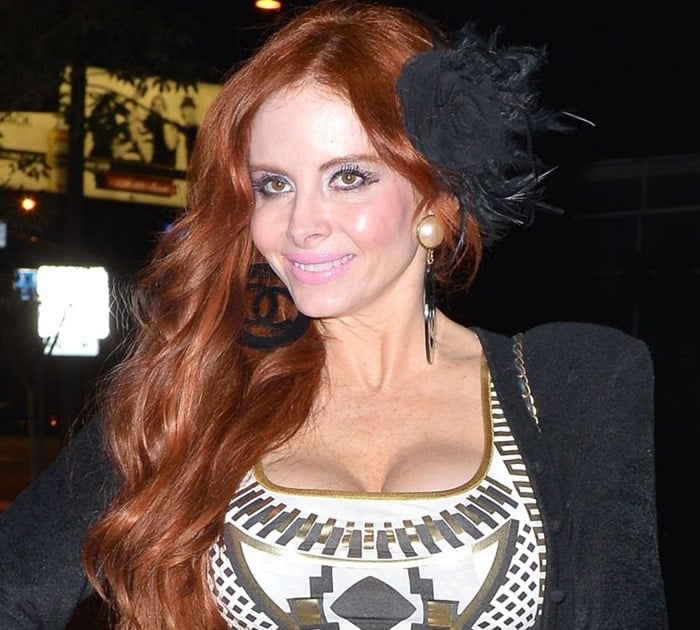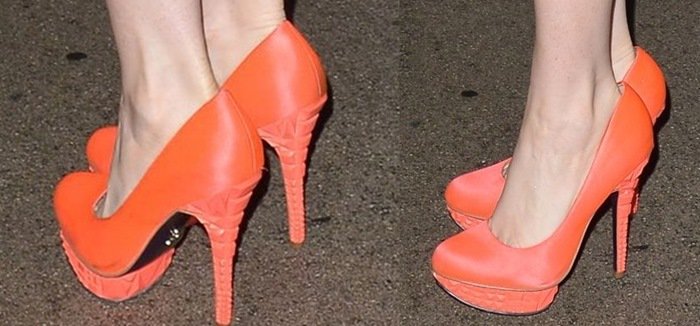 Phoebe Price heading to dinner at BOA Steakhouse in Los Angeles on March 8, 2013
Her heels are honestly not that bad. I feel like her dress, sweater, and horrible accessories ruin a decent shoe style. They'd look much better with a pair of boyfriend jeans, a simple relaxed t-shirt, a black blazer, and a statement necklace. You should definitely keep the pieces solid and less busy than Phoebe's choices when wearing this style.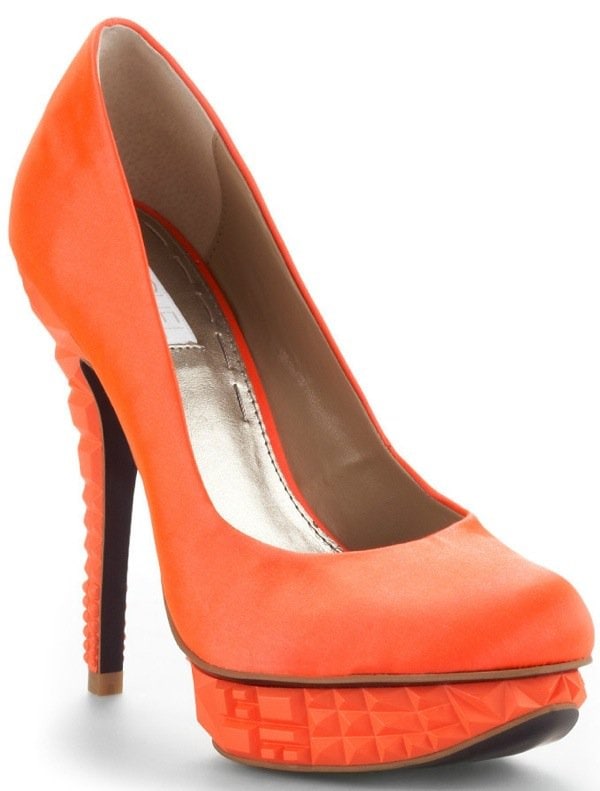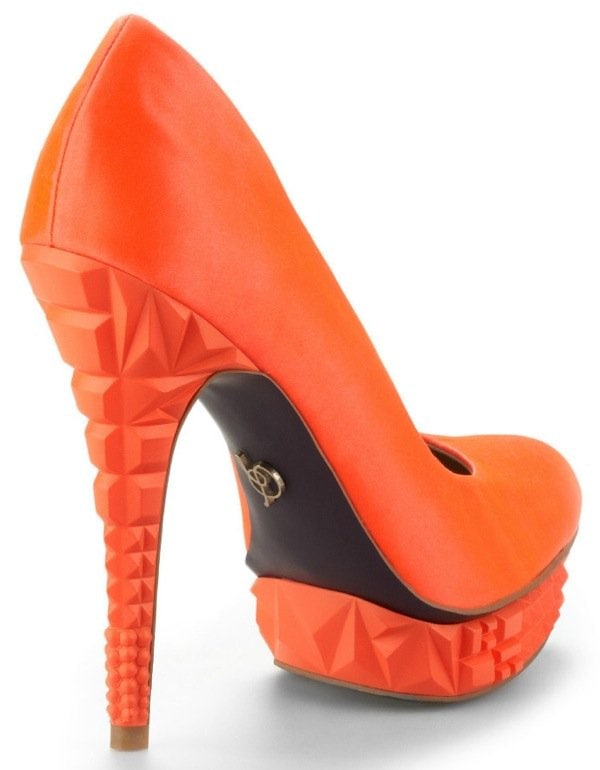 Rachel Roy "Kalyssa" in Orange, $29.99-$49.99
The Kalyssa pumps are also available in black and nude (which looks more champagne than nude to me). Take a look!
Rachel Roy "Kalyssa" in Black, $26.99 – $37.67
Rachel Roy "Kalyssa" in Nude, $54.99
What do you think of Phoebe's shoe choice? Is her look sexy or a bit too skanky?
Credit: WENN