Phoebe Price isn't really known as a top fashion icon.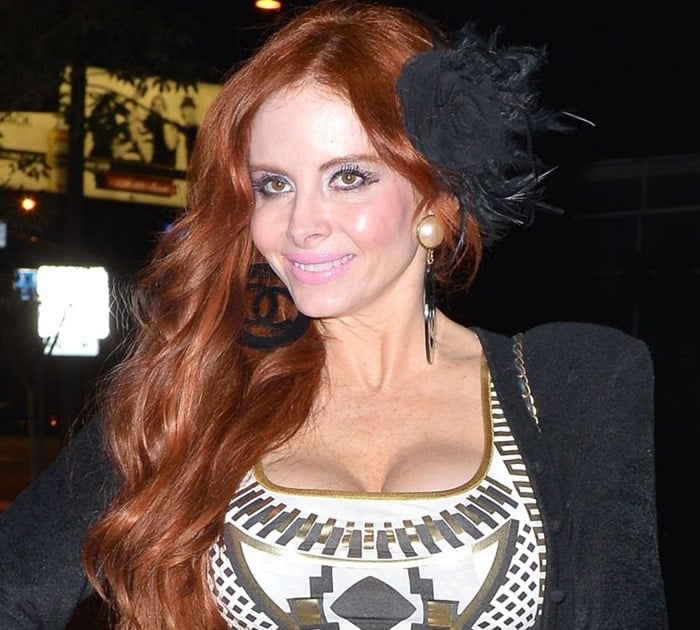 Phoebe Price with frosty pastel makeup heads to dinner at BOA Steakhouse in Los Angeles on March 8, 2013
Critics usually tear apart her quirky and sometimes tacky styles, and we have to admit that we're about to give the same treatment to the ensemble she wore out for dinner last night in LA.
Her outfit consisted of a super tight and short long-sleeve dress that featured a tribal pattern and a semi-sheer back.
Phoebe Price shows off her white printed minidress and orange heels at a Los Angeles dinner
She accessorized with oversized Chanel earrings, a huge black feather hairpiece, and frosty pastel makeup.
Her navy Chanel bag was probably the best part of the look.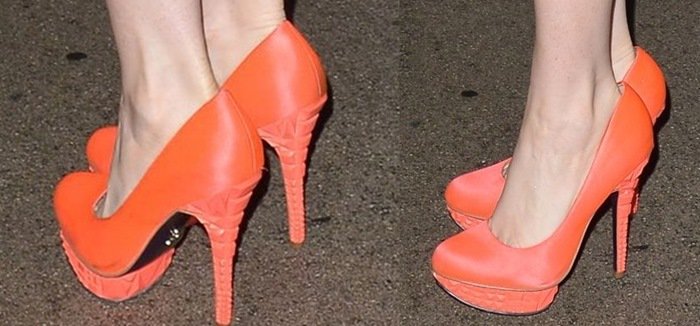 Phoebe Price shows off the orange detailing on her bright Rachel Roy pumps
Phoebe's finishing touch was a pair of towering Rachel Roy "Kalyssa" pumps in bright orange.
We have to admit that these heels are fun, but they just don't mesh well with the top half of Phoebe's outfit. She should have opted for a pair of nude or solid black pumps.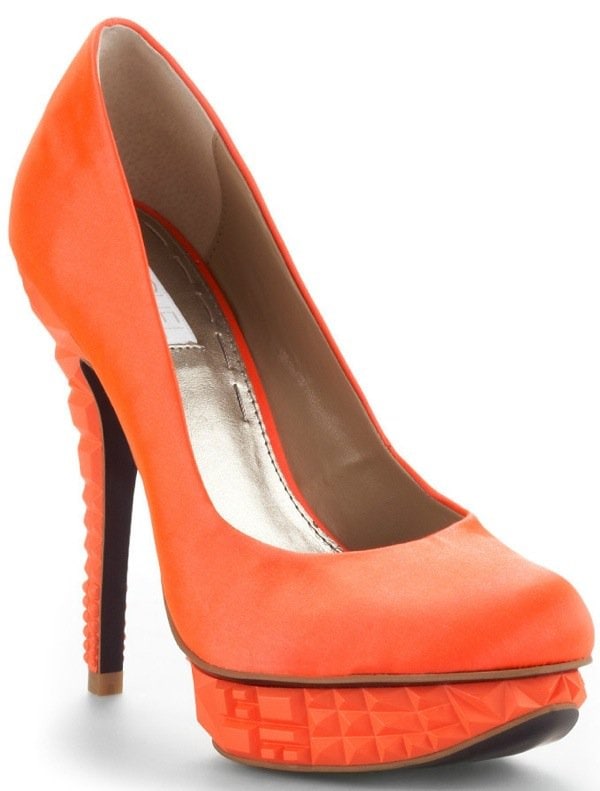 The Kalyssa pumps feature an embellished platform and heel combo
We think these heels would pair best with some boyfriend jeans, a simple relaxed t-shirt, a black blazer, and a statement necklace.
These shoes are definitely attention-grabbing and should be styled as the focal point of any outfit.
Rachel Roy "Kalyssa" pumps in Orange, $29.99-$49.99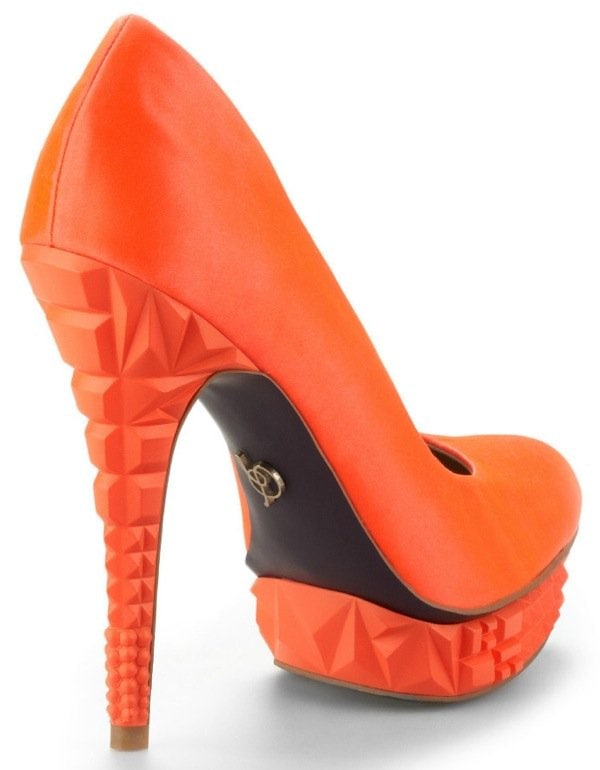 The Kalyssa pumps are also available in black and nude. Take a look!
Rachel Roy "Kalyssa" in Black, $26.99 – $37.67
Rachel Roy "Kalyssa" in Nude, $54.99
What do you think of Phoebe's shoe choice? Is her ensemble sexy or a bit too skanky?
Credit: WENN