British pop star Pixie Lott officially sealed her status as a style icon Monday as she was given the Most Stylish Award at the 5th Annual Rodial Beautiful Awards.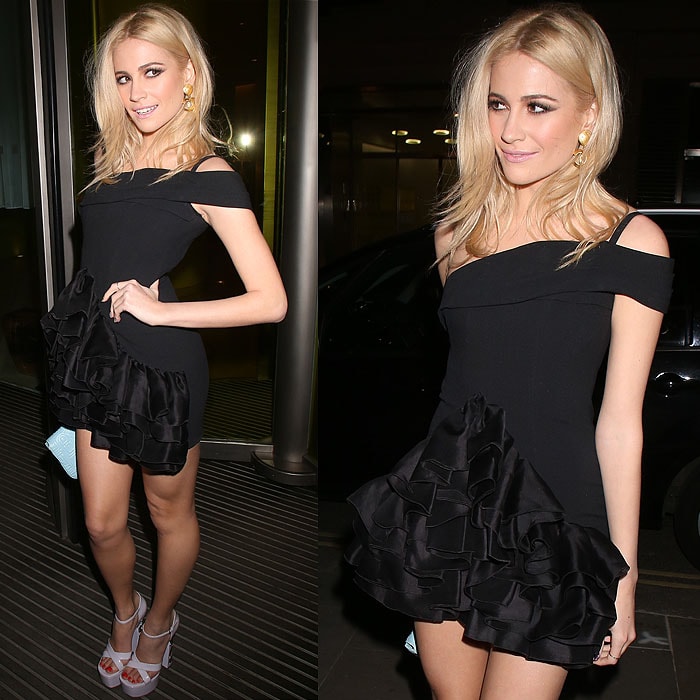 Pixie Lott wears her hair down at the Rodial Beautiful Awards held March 10, 2014, at the St Martins Lane Hotel in London, England (Credit: Cameron Clegg / WENN)
She received her fashion accolade in a Saint Laurent ruffled LBD, which would've been pretty plain if it weren't for the quirky-cute Miu Miu platform sandals on her feet.
Pixie Lott's feet in quirky platform Miu Miu sandals (Credit: Cameron Clegg / WENN)
It seems like Pixie Lott knew very well that her shoes made her outfit, too: she put them in the spotlight by giving them their own #shoesoftheday snap on Instagram.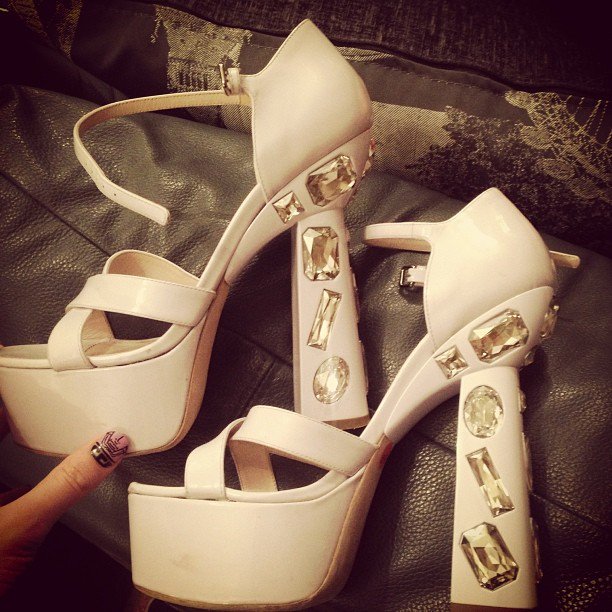 Pixie Lott shows off her platform Miu Miu sandals (Credit: Pixie Lott's Instagram)
If these platforms look familiar to you, it may be because Lupita Nyong'o wore the same pair in her much-talked-about ad campaign for the Miu Miu Spring 2014 collection.
Lupita is the ultimate girl of the moment, and anything she wears, touches, and breathes is immediately a hit by association with her.
Lupita Nyongo modeling the Miu Miu jeweled-heel platform sandals in the label's Spring 2014 campaign (Credit: Miu Miu)
We looked online for these shoes but were only able to find the non-jeweled version at Nordstrom. If you can't wait for the jeweled style, snag this pair now as sizes are limited: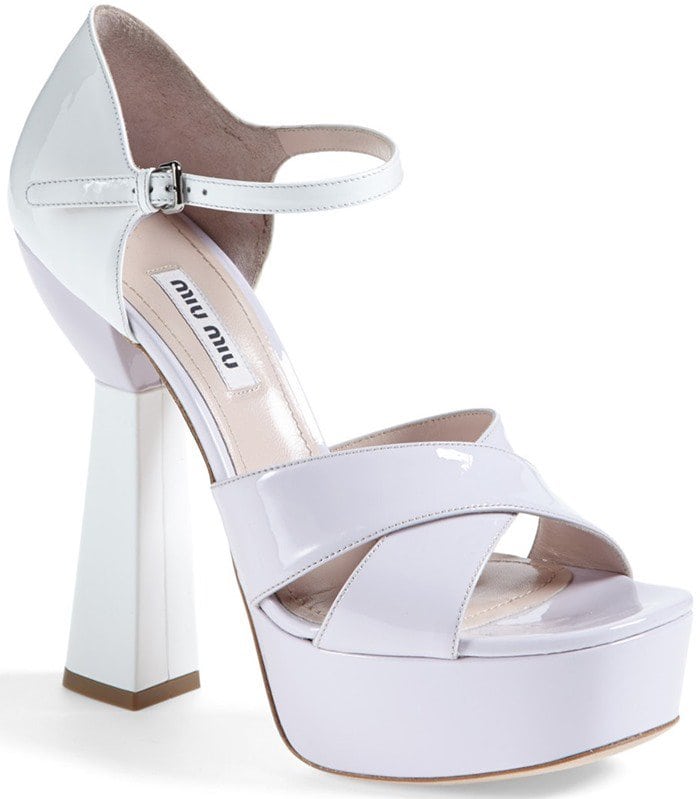 White Miu Miu Mary Jane Platform Sandal, $790
But, back to Pixie Lott.
We've noticed lately — it seems like every time we see her, she's in either flats, wedges, or shoes with thick heels like the Miu Miu sandals.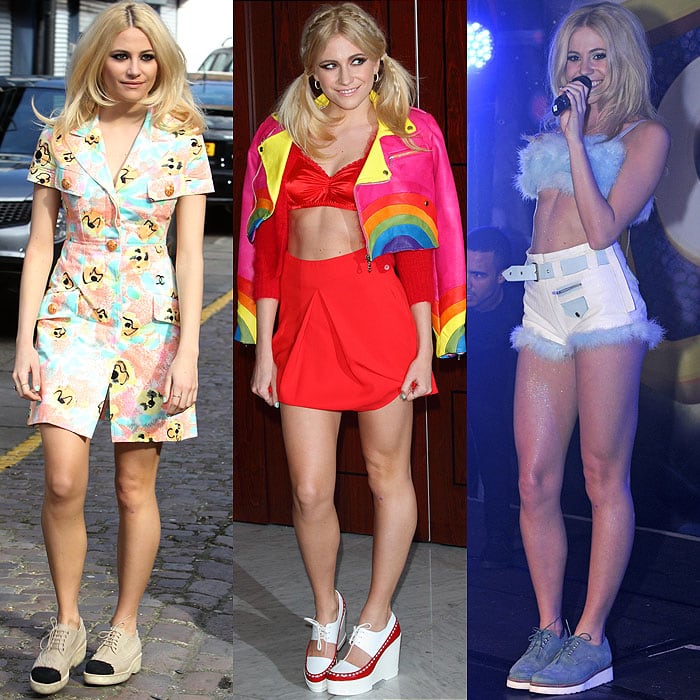 Pixie Lott leaves a recording studio in West London, England, on March 5, 2014; attends the London Lesbian and Gay Switchboard 40th Birthday at the Waldorf Hilton Hotel in London, England, on March 6, 2014; performs her new single, "Nasty," live at G-A-Y nightclub in London, England, on March 8, 2014 (Credit: WENN)
Could it be because she was traumatized by the shoe disaster she experienced at the recent 2014 BRIT Awards?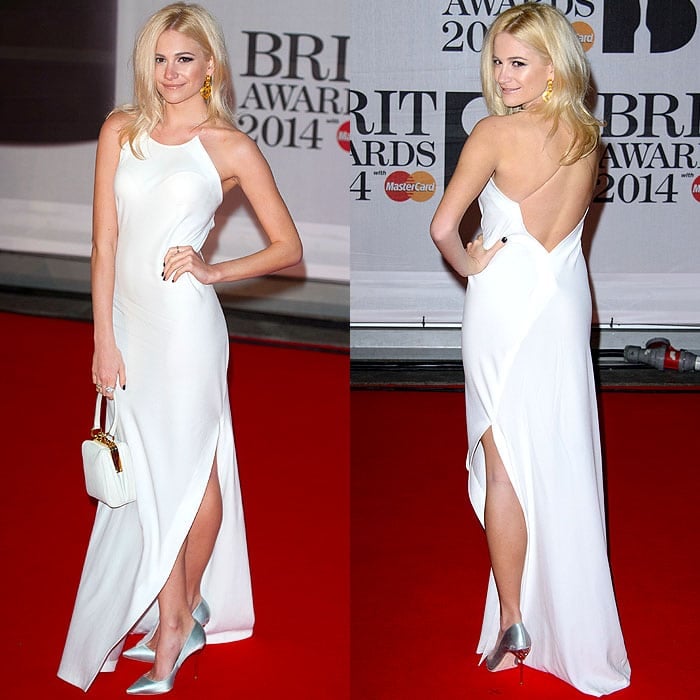 Pixie Lott a white DKNY dress with Sophia Webster heels at the 2014 BRIT Awards held at 02 Arena on February 19, 2014, in London, England (Credit: Daniel Deme / Lia Toby / WENN)
The entire stiletto heel of her left Sophia Webster pump broke off, leaving her to hobble across the red carpet!
Pixie Lott shows off her broken Sophia Webster heel (Credit: Pixie Lott's Instagram)