A number of celebrities are starting to embrace the socks-and-sandals trend. While it was considered a faux pas in the past, it's now quickly becoming a fashion statement. However, not everyone can pull it off the way Rihanna and Sarah Jessica Parker can.
A case in point is British singer Rita Ora, who was spotted sporting the latest fashion craze at LAX on March 10. She wore a DKNY printed tunic with matching terry and stretch-silk shorts (available at Net-A-Porter) and layered with a Fausto Puglisi bomber jacket featuring geometric print and leather sleeves with gold-tone and crystal embroidery. In my opinion, the combination just doesn't work. Moreover, the striped socks didn't do the ensemble any good.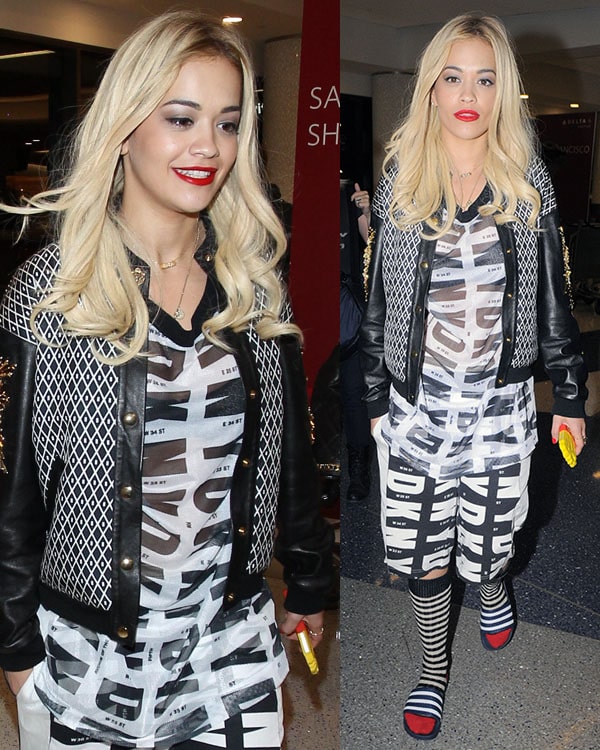 Rita Ora arriving at the Los Angeles International Airport on March 10, 2014
Rita Ora clearly opted for a relaxing ensemble for her long flight, and she took the opportunity to try the new socks-and-sandals trend. However, instead of sticking to plain socks and chic heels like other celebrities have done in the past, she chose a pair of striped red-toed socks and rubber pool-slide sandals. White socks could've worked better with the sandals, just like in the adidas Originals #socksnslides campaign last year.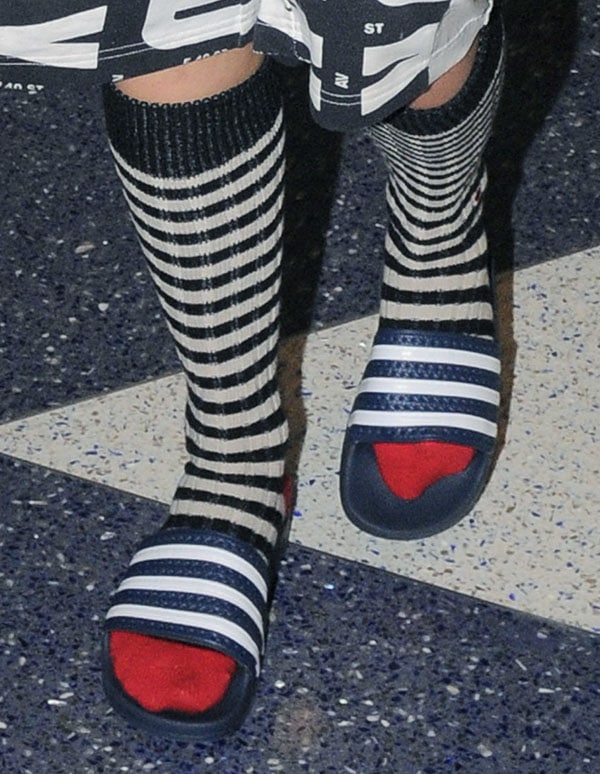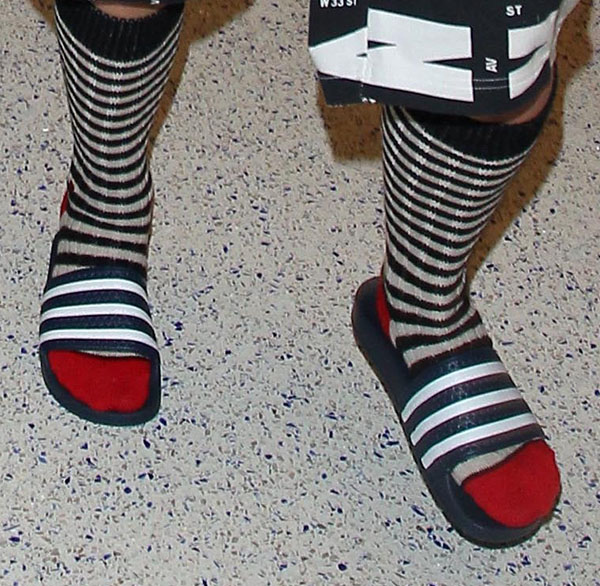 Rita Ora wearing adidas "Adilette" pool slide sandals with striped red-toed socks
What do you think of Rita Ora's take on this trend? Would you dare copy her style?
You can purchase the sandals in black/white and in navy/white at Amazon.
adidas "Adilette" Pool Slide Sandals in Navy, $30 at Amazon
adidas "Adilette" Pool Slide Sandals in Black, $30 at Amazon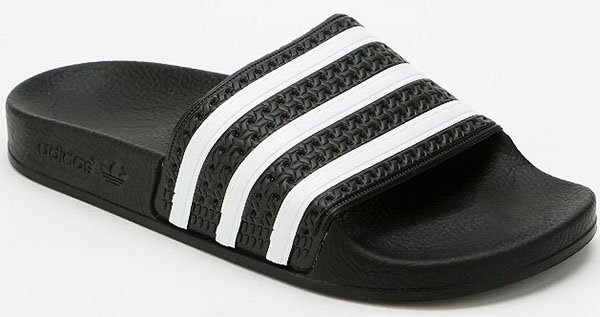 Credit: WENN