We've always heard the phrase "walk a mile in her shoes" but we never thought anyone would take it literally — until the Walk a Mile in Her Shoes campaign came along. The advocacy group carried out a brilliant marketing strategy to raise awareness for sexual violence against women.
The event — which was carried out for Sexual Assault Awareness Month — had police and firemen across America coming together to walk a mile in red high heels.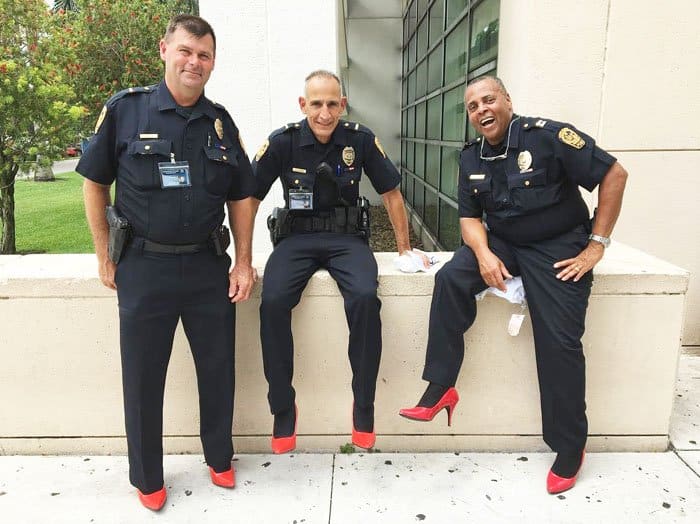 Policemen from Florida Atlantic University Police Department show off their red pumps.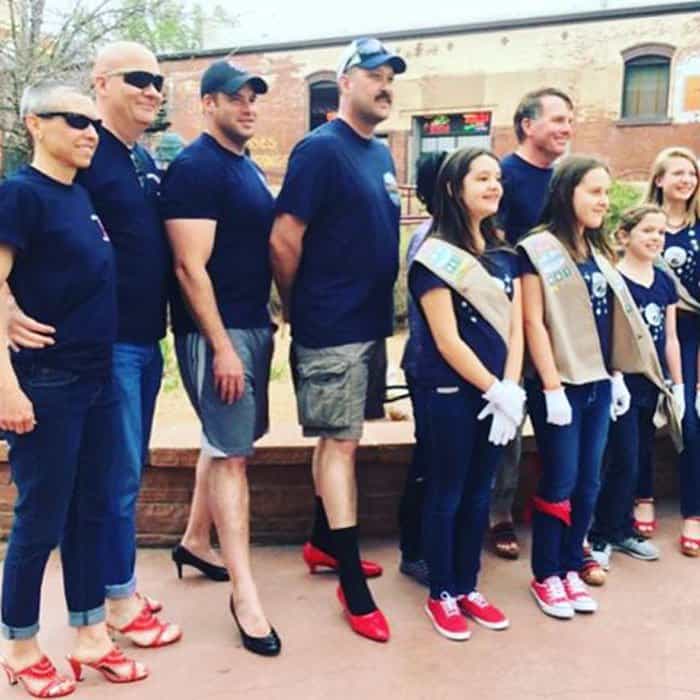 Firemen and their families from Pueblo City, Colorado join in on the cause.
Chief L. Boone and Deputy Chief J. Clark from Virginia proudly wear pink heels to raise awareness.
The Walk a Mile in Her Shoes: The International Men's March to Stop Rape, Sexual Assault & Gender Violence is not a new movement. In fact, the mile-long march was started in 2001 and has been raising money for sexual violence education, remediation and prevention since.
Participants are not only limited to men in uniform, but also include students, faculty members, employees of companies, and basically every men who wish to join in on this wonderful cause. Women are welcome too, of course.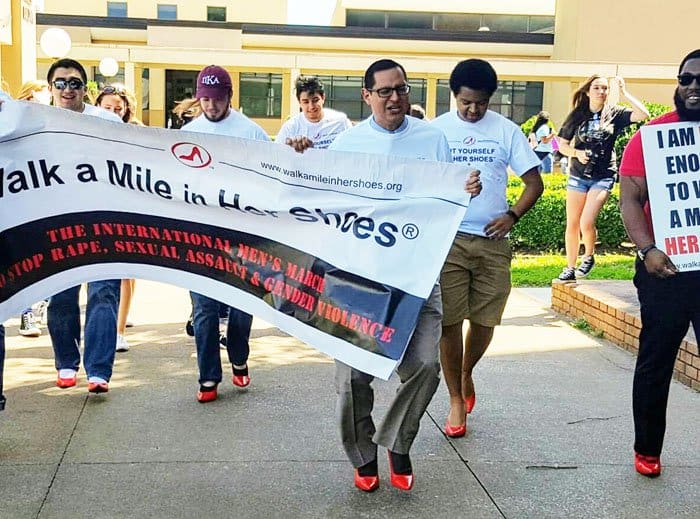 Students and faculty members of Lamar University march a mile together to support the cause.
While some would argue that sexual violence is a well-known problem in all societies, the problem often lies in the unwillingness to communicate it openly.
Often, people refuse to discuss it because of its sensitive nature, and people who have experienced it would rather choose to forget and move on. The Walk a Mile in Her Shoes movement encourages people to speak up — victims and non-victims alike.
Kohl's employees raise awareness on sexual violence against women.
Northampton Community College Admissions members proudly pose in their red heels.
If you noticed the abundance of red heels in these men's closets, it's because Walk a Mile in Her Heels has its own official merchandise.
If you are interested in starting a walk in your own community, you can order the red "Natalie" heels in bulk from the group's official partner, Le Dame Foootwear.
Le Dame Footwear "Natalie" Red Pumps, $49.99
Credit: FAU Police Department's Instagram / Norfolk Police Department's Facebook / Lamar University Student Life's Instagram / Kim Unwin-Gillispie's Instagram / Kohl's Associates in Action's Instagram / NCC Admissions' Instagram