Art has been incorporated in fashion a number of times, but this kind of mix does not work all the time. The house of Prada, however, has mastered the science of bringing art into their products.
This is pretty evident in their latest rendition of the highly popular Saffiano satchel. We all love the sleekness of this bag, but this fresh take on it has gotten us really crazy about it.
The face print debuted in Prada's Spring 2014 collection last year, applied not just on bags but also on dresses. The digitally printed design features faces of women done in vivid colors and sometimes slightly abstract finishes.
Here are two offerings of the Prada face print Saffiano:
Prada Girl-Print "Saffiano" Satchel in Viola+Nero, $3,950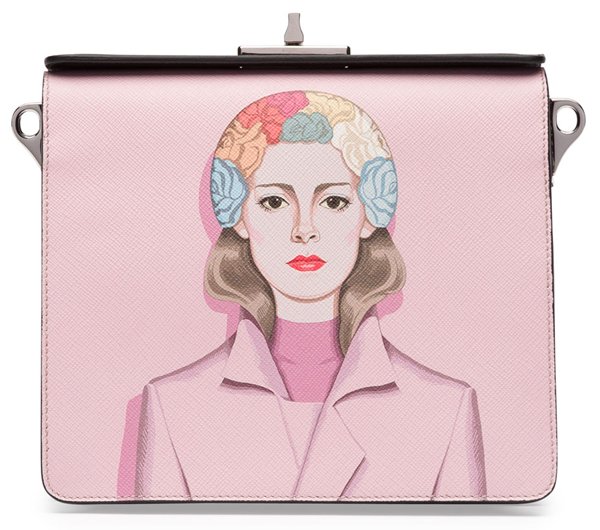 Prada "Saffiano" Print Shoulder Bag in Alabastro+Nero, $2,800
These are gorgeous but are, as expected, pretty expensive.
For those of you looking for a cheaper alternative, we suggest the Anuschka bags from Zappos. They also feature lovely art with bold designs and beautiful, bright colors.
Anuschka Peacock Handbag, $162
Anuschka Tribal Sunset Handbag, $391