UPDATE 02/14/12: Other versions of the Prada flame-embellished sandals are now available at Saks Fifth Avenue and at Nordstrom.
*****************
The Prada flame sandals, only one of Style.com's top 10 most wanted shoes of Spring 2012, are now ready to set your spring/summer wardrobe on FIRE.
Having been one of the most talked about shoes since they debuted on the Prada Spring 2012 runway in September, these first versions of the Prada flame sandals have now hit retail and are now available for purchase.
Prada flame mule slide sandal, $990.00
Prada jewel toe flame sandal, $1,450.00
These are one of the shoes that split us here at YNS. Many of you had the hots for their 50s retro Cadillac feel but there were also those of you who thought they were more "Hot Wheels".
The ones above are the ones that are more toy car-like for me but there are so many variations of the Prada flame sandals. Below are some of my favorite. I have to say that I had a hard time narrowing it down to these!
Prada Spring 2012 Flame-Embellished Shoes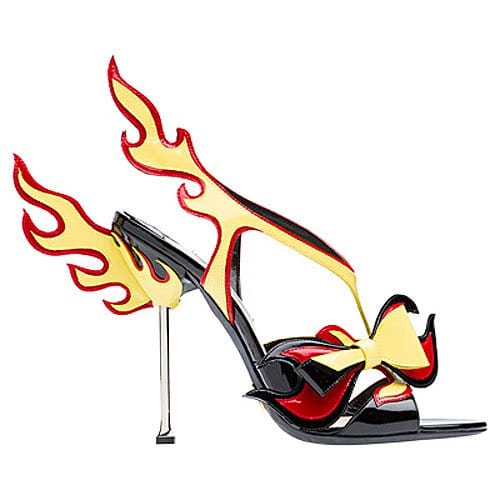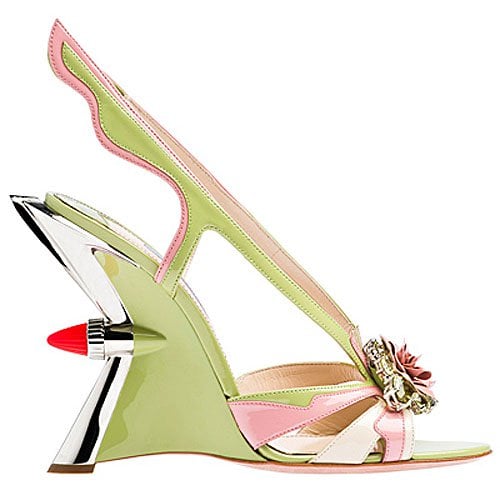 They kind of look like superhero shoes with their respective team colors when you look at the Prada flame shoes one after the other.
Just like their fiery style, the prices on these retro rocket boosters are also as through the roof. They're priced in the range of a thousand dollars but what else can we expect from designer shoes?
If you think no other shoe can heat up your spring/summer like the Prada flame sandals, shop for your pair at Nordstrom.