When you're a beautiful woman with a camera phone on an 11-hour flight, what do you do to pass the time?
If you're "Quantico" actress Priyanka Chopra, you take lots of selfies, of course.
The actress was spotted unapologetically taking selfies on the car and plane ride to Berlin's Tegel Airport. Priyanka flew in from Los Angeles for the Berlin premiere of "Baywatch."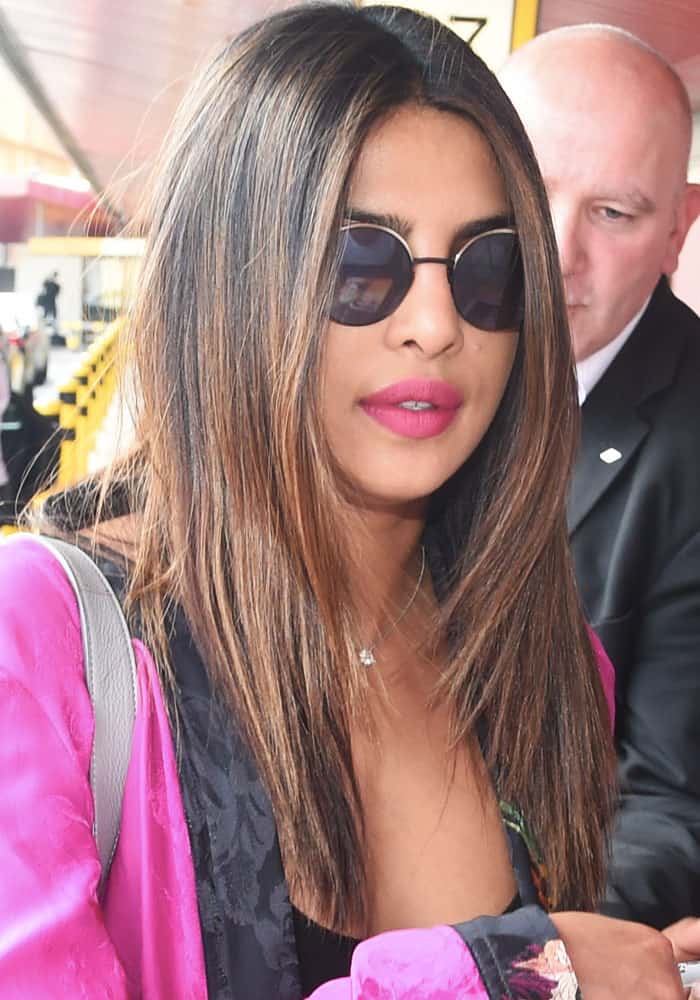 Priyanka Chopra arriving at Airport Berlin Tegel on May 29, 2017.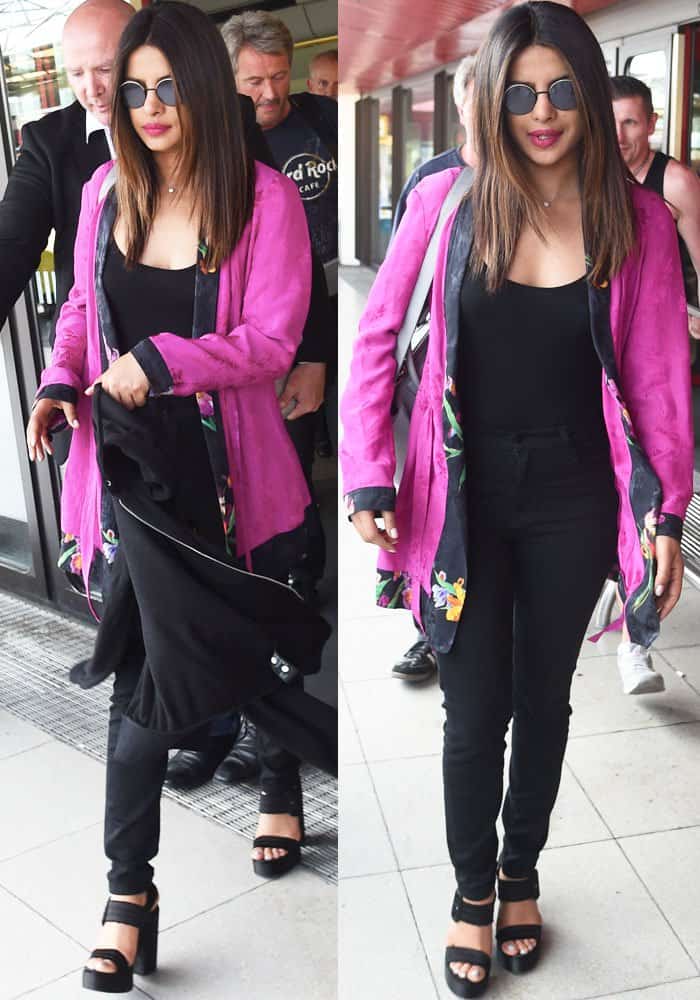 Priyanka wore a striking pink jacket by Etro.
Priyanka went for a no-fuss all-black outfit, pairing a plain tank top with skinny jeans. Priyanka layered a pink Etro jacket on top to give her look a pop of color.
The actress accessorized with round sunglasses, a pair of chunky heeled suede sandals and her gray Givenchy bag.
Priyanka matched her lip color to her Etro jacket.
The actress towered in a pair of double strap platform sandals.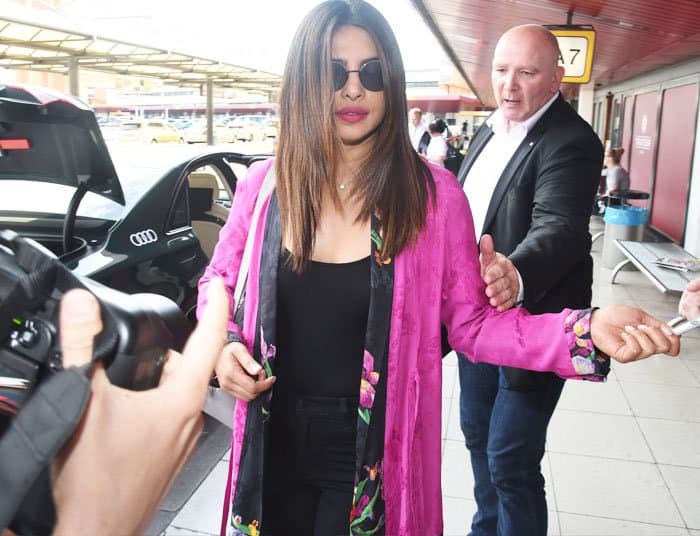 Priyanka stopped to sign some autographs for Berlin fans.
Priyanka flew into Germany alongside "Baywatch" stars Dwayne Johnson and Zac Efron to debut the much-anticipated film.
The actress has been flying about nonstop, hitting places such as Mumbai, Africa, Miami and New York. Priyanka came home to Los Angeles for only a few days in between.
Priyanka's performance on "Baywatch" was lauded by the public. This isn't surprising considering the role was originally a male part, but was rewritten after Priyanka impressed the studio bosses.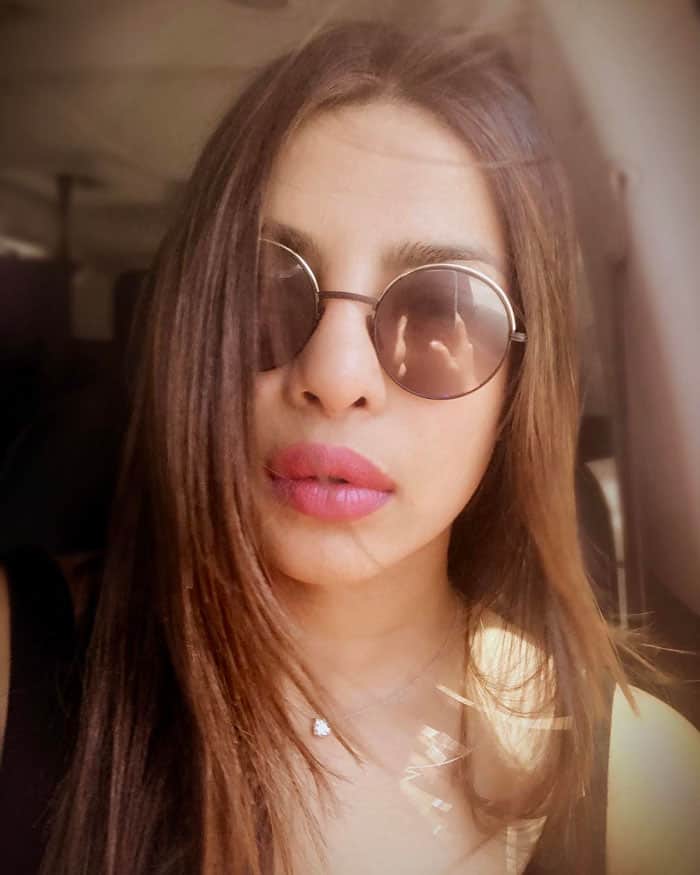 Priyanka takes her first selfie in the car to LAX captioned, "Berlin bound but selfie first. #summertimefeels."
The actress takes her second selfie in the plane on the way to Berlin.
Shop Barneys New York sandals similar to Priyanka's at Barneys New York.
Barneys New York double strap suede platform sandals, $350 at Barneys New York
Credit: Priyanka Chopra's Instagram / Starpress / WENN