We could just show you the shoes from Proenza Schouler's Spring 2014 collection straight away, but we feel like we'd all appreciate them better if we took a closer look at the concept behind them, which is domesticity.
Yep, designers Jack McCollough and Lazaro Hernandez drew inspiration from home life, family affairs, and household duties. Not exactly the most creativity-stimulating concept, but the way we see it, they took up the challenge to turn boring, ordinary, everyday things into fun, fresh, and exciting fashion.
Were they successful? You tell us; if there's any designer label that can send a paint-rolled blazer and pants set, foil-streaked pleated skirts, and clothes in slouchy "down-home" silhouettes down the runway, it'd be Proenza Schouler.
Looks from the Proenza Schouler Spring 2014 collection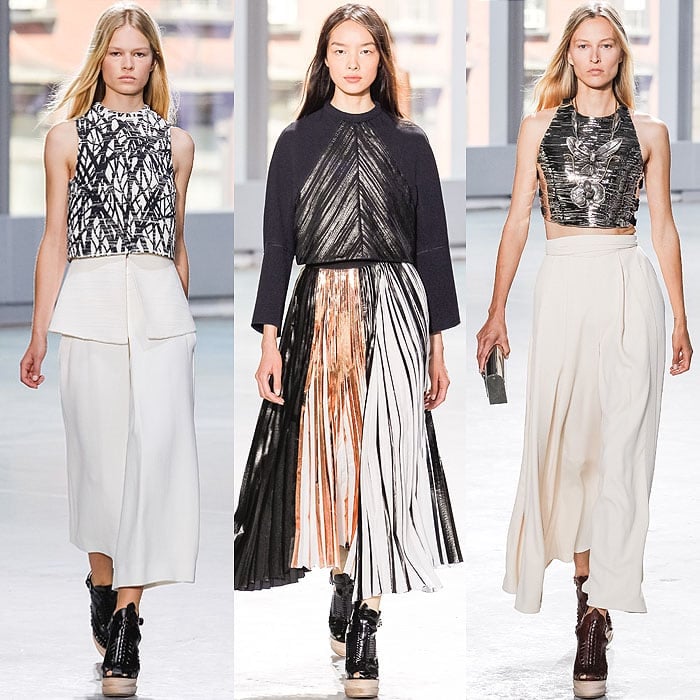 Looks from the Proenza Schouler Spring 2014 collection
Now, let's get to the shoes. After understanding the domesticity design concept, it makes more sense why Proenza Schouler paired their clothes with these oft-criticized flat huarache sandals: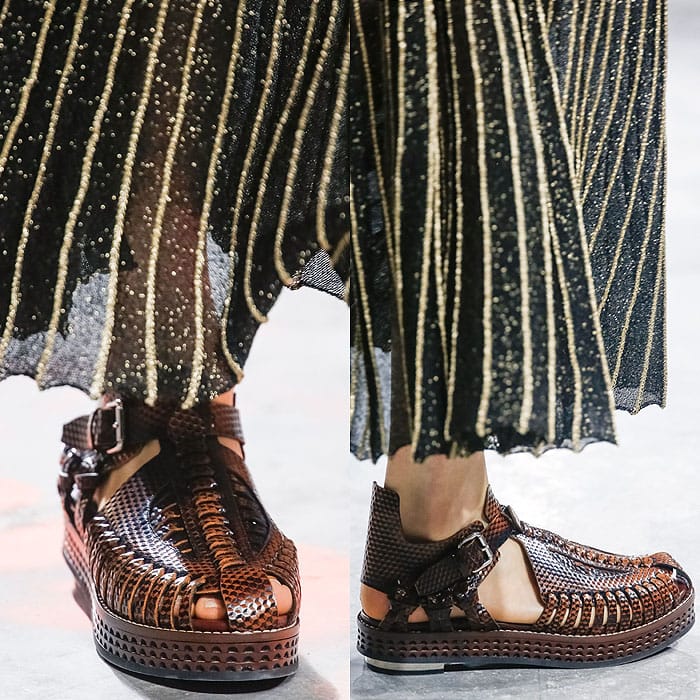 "Ugly" love-'em-or-hate-'em shoes like these may be what's in fashion now, but if you're on the hate side, the good news is that Proenza Schouler didn't just stop there. The whole concept was to turn everyday things into exciting things, right? So, Proenza Schouler molded the huaraches into these chunky-heeled, wooden-platformed sandals just for us, high heel lovers: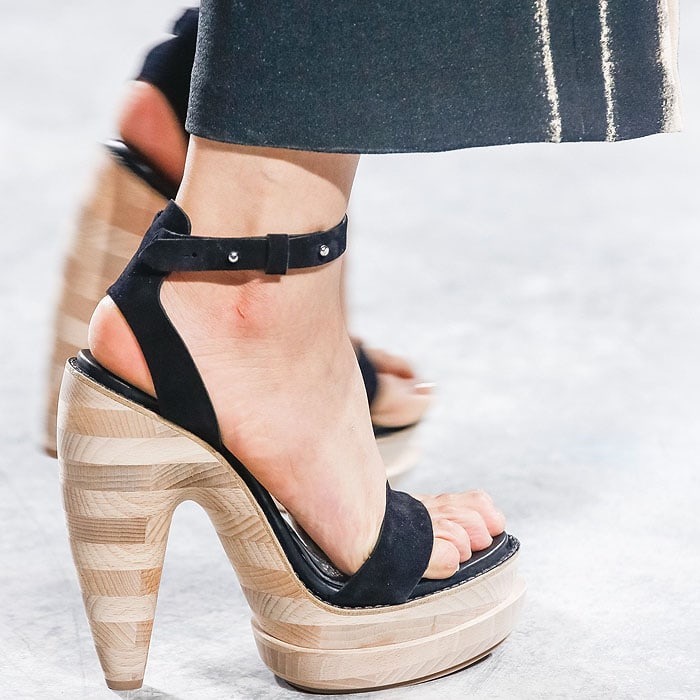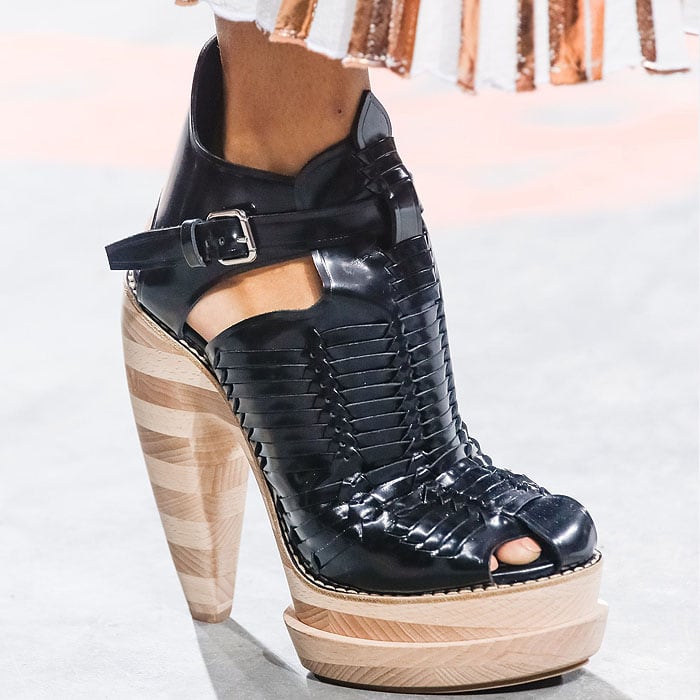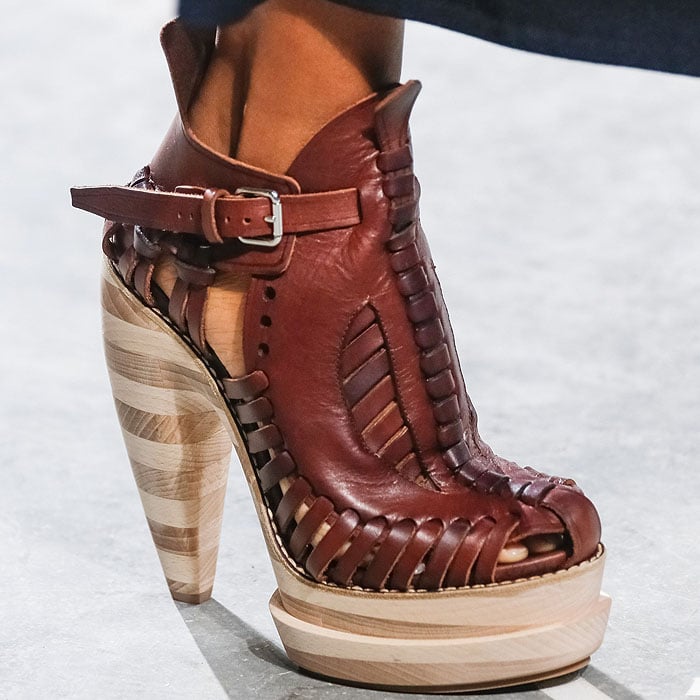 Now, these are beauties we wouldn't mind seeing on our feet every day!
Credit: SIPA / WENN