Proenza Schouler – pronounced "Pro-en-za Skoo-ler" – is a brand you've likely seen on your Instagram feed.
Launched in 2002, this contemporary fashion brand embodies modern luxury with its playful silhouettes and quirky designs inspired by New York's urban jungle.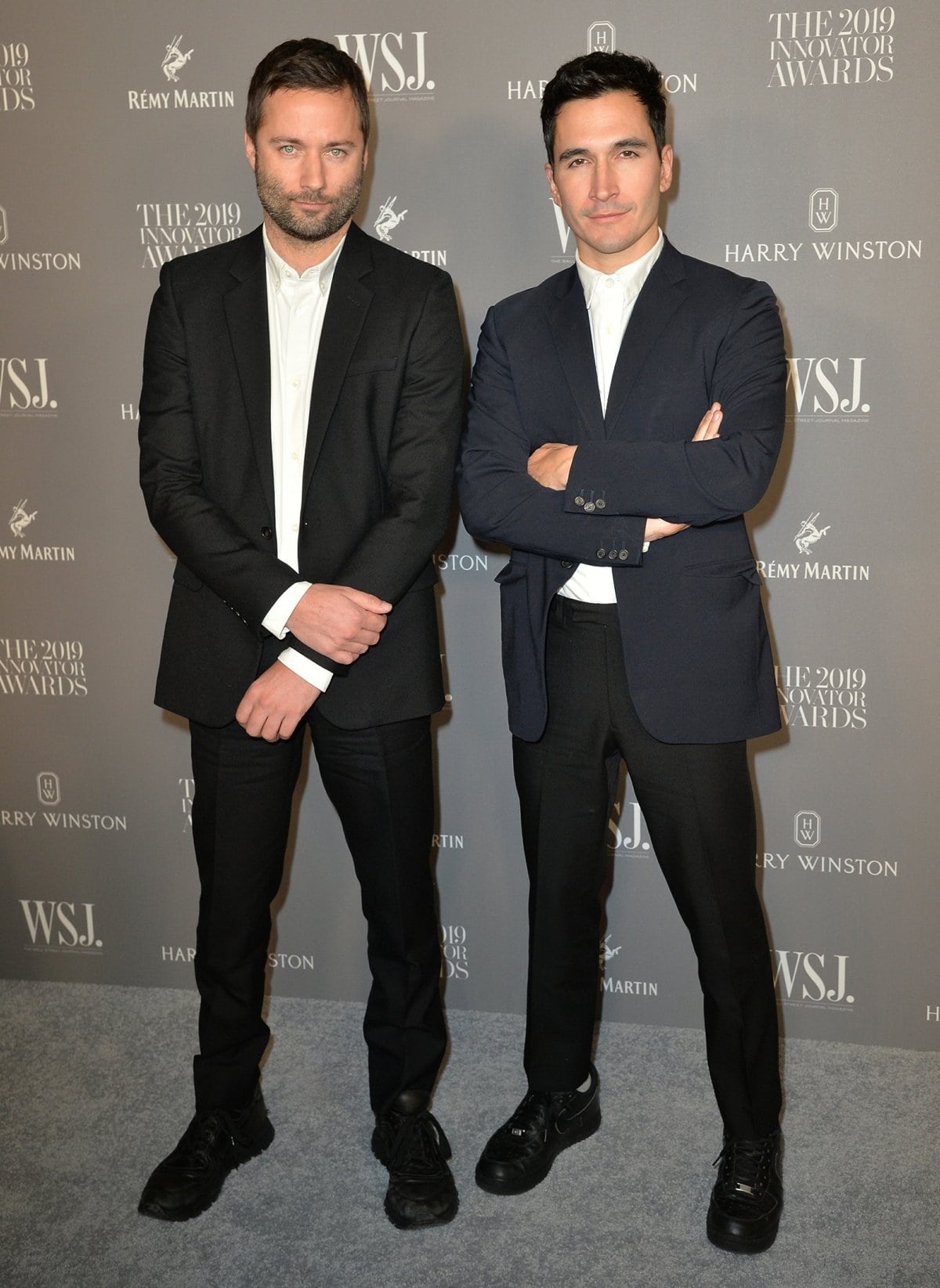 Jack McCollough and Lazaro Hernandez, the designers behind the New York-based label Proenza Schouler, named the label after the maiden names of their mothers (Credit: Kristin Callahan / ACE / INSTARimages)
Founded in 2002, the brand celebrated its 20th anniversary in 2022. Now is the perfect time to look at the brand and why it deserves a spot in your shoe closet.
The Creators Behind the Label
Jack McCollough and Lazaro Hernandez founded Proenza Schouler as a womenswear and accessories brand.
Front side decoration display and design of Proenza Schouler luxury fashion store at Emquartier Bangkok shopping mall (Credit: Saranya Phu Akat / Shutterstock)
Proenza Schouler was derived from the designers' mothers' maiden names. Jack McCollough's mother's maiden name is Proenza, and Lazaro Hernandez's mother's maiden name is Schouler.
The pair met as students at Parsons School of Design, creating their senior thesis together, which would become Proenza Schouler's debut collection.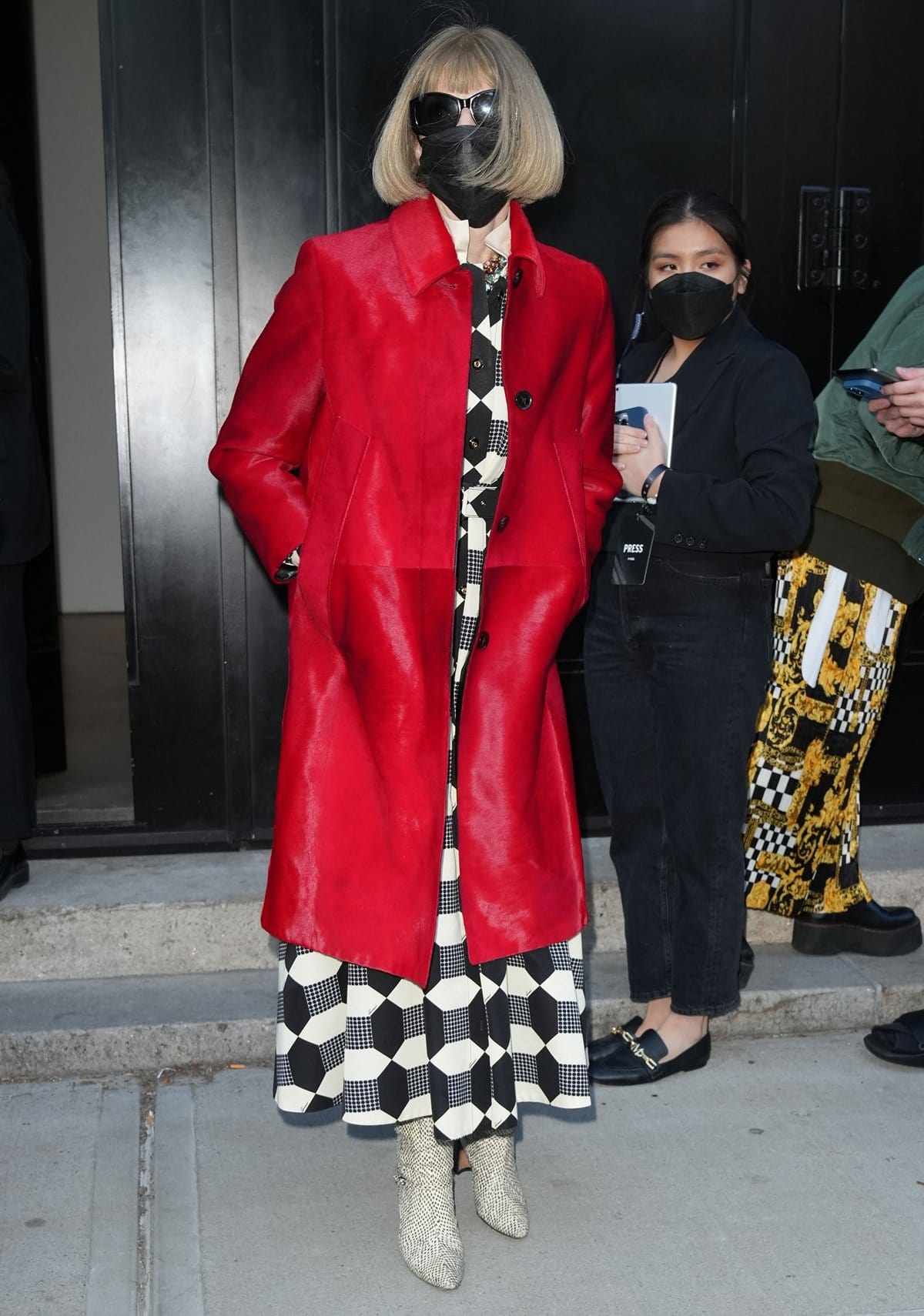 Anna Wintour is seen arriving at the Proenza Schouler fashion show during New York Fashion Week on February 11, 2022, in New York City (Credit: Startraksphoto / John Nacion)
The brand found instant success after having its first collection picked up by Barneys New York. In 2008, Proenza Schouler introduced its first footwear collection in partnership with Giuseppe Zanotti before switching to Onward Luxury Group in 2012.
Proenza Schouler has a flagship store on Madison Avenue in New York City, and its products are also sold at several high-end department stores worldwide, including Saks Fifth Avenue, Nordstrom, Amazon, Farfetch, and Mytheresa.
Ownership and Evolution of Proenza Schouler
The success of Proenza Schouler meant it was quickly touted as the next 'it' fashion brand.
The Valentino Fashion Group purchased a 45% stake in the brand in 2007 before Castanea Partners purchased a minority interest that led to the appointment of Judd Crane as the brand's CEO.
At the end of 2018, McCollough and Hernandez used private investors to reclaim full ownership of Proenza Schouler by buying back the company shares.
Is Proenza Schouler a luxury brand?
While Proenza Schouler doesn't sit on the same tier as Chanel, Hermes, and Louis Vuitton, it's considered a contemporary luxury brand.
The brand has evolved since its foundation, moving from the seasonal ready-to-wear calendar to following the couture fashion calendar instead.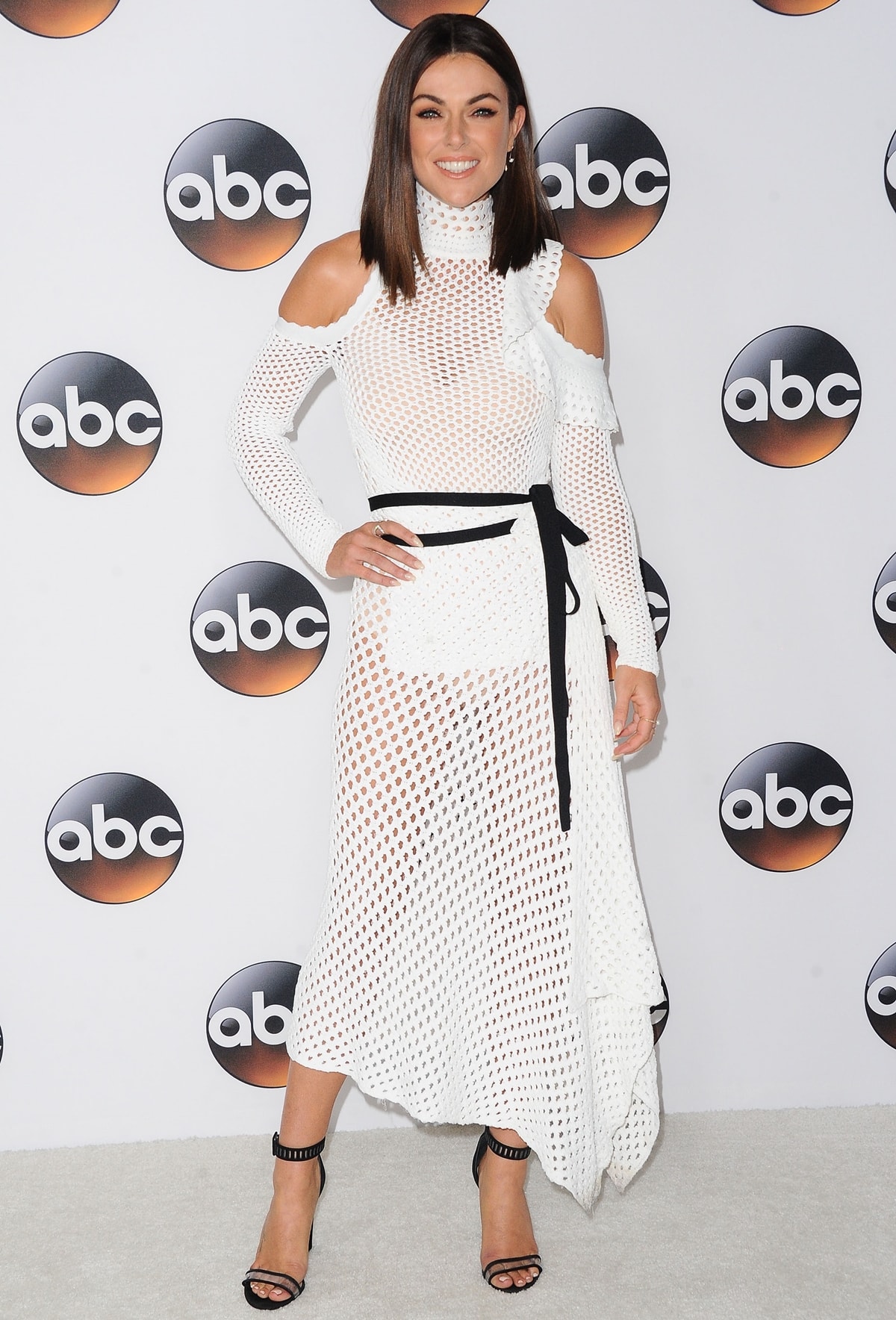 Serinda Swan wears a white Proenza Schouler long-sleeved off-the-shoulder waisted dress at the 2017 Summer TCA Tour 'Disney ABC Television Group' on August 6, 2017, in Los Angeles, California (Credit: Sara De Boer / Startraksphoto)
Proenza Schouler has hosted two fashion shows at Paris Fashion Week a year since adopting the couture calendar in 2017.
Proenza Schouler launched a diffusion line called "White Label" in 2017. This diffusion line was created to offer more casual and understated pieces than their mainline collection, making the brand more accessible to a broader range of consumers.
The Iconic PS1 Bag: A Blogger Sensation
The PS1 was one of the first "blogger bags" to go viral. In the early days of fashion bloggers, the PS1 was the style everyone wanted to be seen carrying.
Kate Bosworth carries a Proenza Schouler PS1 clutch at the official launch of the first Topshop LA store on February 14, 2013 (Credit: Brian To / WENN)
The PS1 was Proenza Schouler's debut handbag, launched in 2008. The laidback unisex nature of the bag – inspired by the classic satchel silhouette – made it an instant hit.
It remains the brand's best-seller and was named by Vogue as the ultimate 'back to work' bag in 2021.
Collaborations and Innovation
Proenza Schouler's popularity means it's collaborated with some of the most recognizable brands in the fashion and beauty industry, including MAC Cosmetics and J Brand.
In 2020, the brand partnered with Birkenstock to create the must-have sandal of the year.
A reimagined pair of Birkenstock's classic Arizona sandals made in collaboration with Proenza Schouler
Due to their success and demand, the collection was re-launched in 2021 to cater to the continued interest in these fashionable and comfortable shoes.
Birkenstock described their collaboration with Proenza Schouler as being "inspired by utilitarian workwear and athletic footwear," and they emphasized that Proenza Schouler managed to retain the integrity of Birkenstock's iconic design while infusing elements of urbanism and luxury into the collection.
This striking pair of two-band Birkenstock x Proenza Schouler slides combines glossy patent leather with contrast topstitching and a legendarily comfortable footbed
If you're lucky to find these shoes in stock, they're an instant 'add to cart.'