In a sea of fashion designers who prefer to play it safe, Prabal Gurung isn't afraid to use his platform for activism.
The Nepali-American designer is a master of making political statements through his exquisite and colorful designs.
Nicky Hilton Rothschild in a crystal-embellished Prabal Gurung sequined gown at the 2021 Footwear News Achievement Awards at Casa Cipriani on November 30, 2021, in New York City (Credit: Lev Radin / Shutterstock)
He's on a mission to empower women and POC throughout America and beyond, and he's doing it with supreme grace. Learn all about the inspiring work of Prabal Gurung below!
Putting Nepal On The Fashion Map
Although Prabal is grateful for the opportunities the USA has given him, his homeland of Nepal will forever remain in his heart.
The designer has stated that he's proud of his Nepali upbringing and is honored to be an inspiration for his fellow compatriots.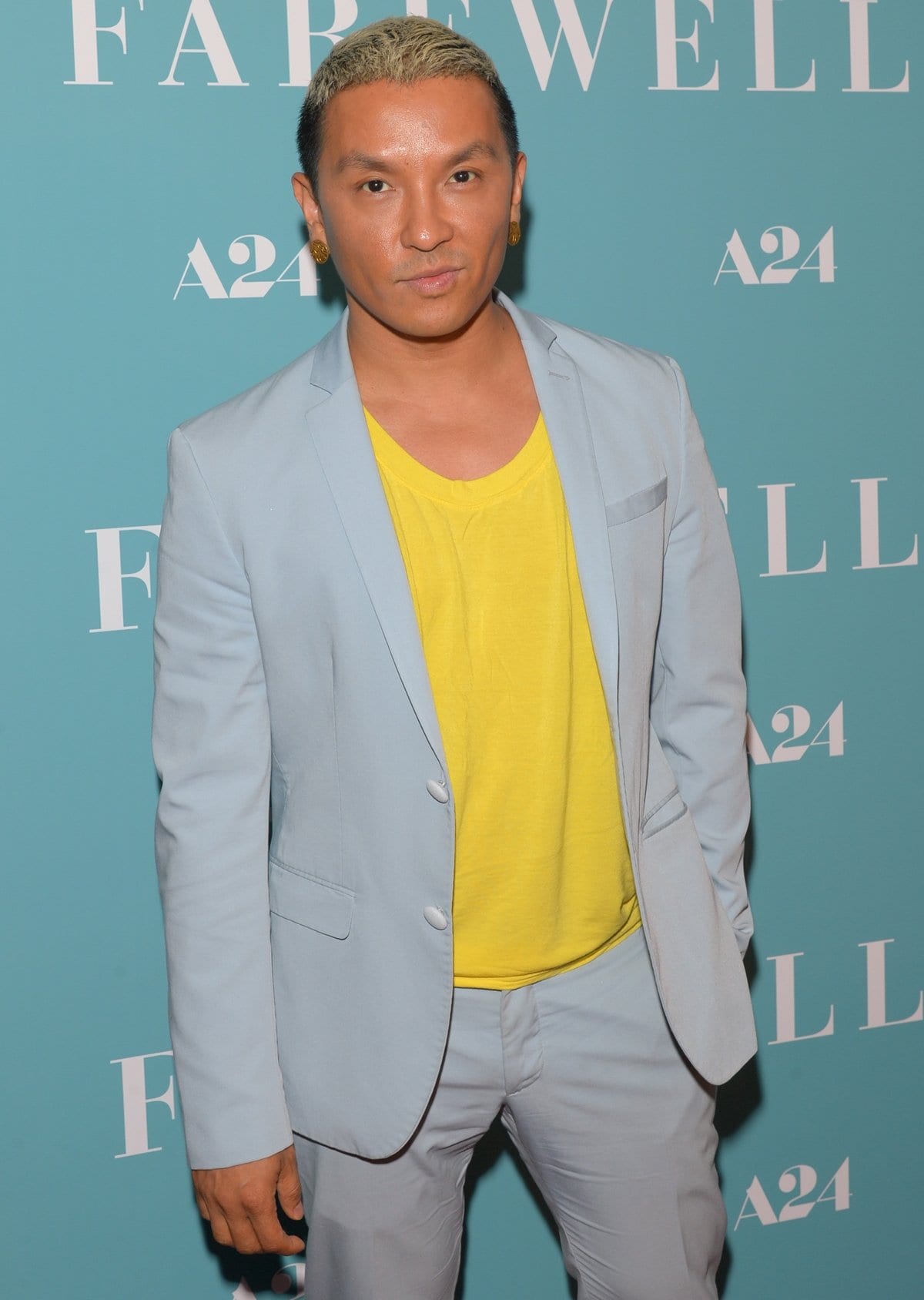 The Nepalese-American fashion designer Prabal Gurung launched his line in 2009 at New York Fashion Week (Credit: Ron Adar / Shutterstock)
Prabal Gurung is one of the few world-renowned Nepali citizens and has used his brand and platform to put Nepal and its culture on the fashion map.
Born in Singapore and raised in Kathmandu, Prabal also lived in India, London, and Australia before eventually settling in New York in 1999.
He studied fashion at New Delhi's Institute of Fashion Technology, where he worked for the prestigious Indian designer Manish Arora.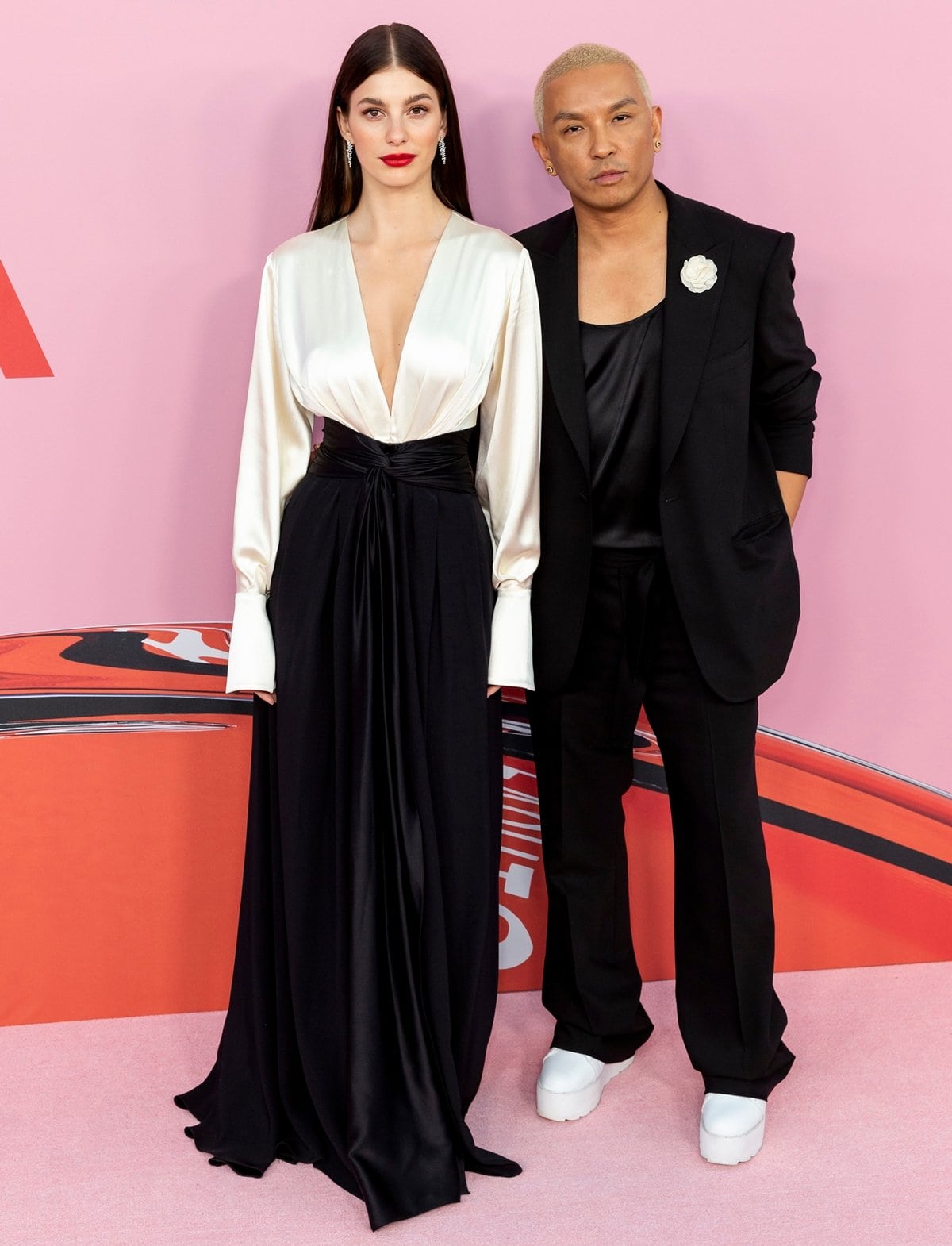 Camila Morrone in a Prabal Gurung Pre-Fall 2019 twist front satin gown posing with fashion designer Prabal Gurung at the 2019 CFDA Fashion Awards held at the Brooklyn Museum of Art June 3, 2019, in New York City (Credit: Ovidiu Hrubaru / Shutterstock)
Prabal continued his education at the famous Parsons Institute in New York, where he interned for Donna Karan.
He worked for more iconic New York brands, Cynthia Rowley and Bill Blass, before launching his eponymous label in 2009.
Stylist of the World's Most Powerful Women
The fashion world immediately fell in love with Prabal Gurung's show-stopping designs.
The designer is famous for his use of vibrant colors, classically feminine silhouettes, and soft details such as ruffles, pleats, and floral prints.
Models walk the runway at the Prabal Gurung fashion show during New York Fashion Week on February 10, 2019, in New York City (Credit: Sam Aronov / Shutterstock)
Prabal is dedicated to making women look beautiful. He isn't influenced by trends or coolness, instead favoring timeless shapes that make it easier for women to get dressed.
Prabal has always been drawn to powerful women who exude poise, elegance, and sophistication. He has described his label as "a luxury brand with soul."
A model shows off her feet in sandals at the Prabal Gurung fashion show during New York Fashion Week on February 10, 2019, in New York City (Credit: Sam Aronov / Shutterstock)
Initially inspired by the strong women in his family, Prabal has dressed some of the world's most prominent female leaders.
From influential political figures such as Michelle Obama and Kamala Harris to A-list celebrities including Hilary Rhoda, Michelle Monaghan, and Diane Kruger, Prabal's list of clients is nothing short of spectacular.
A model shows off her feet in fringe sandals as part of the Prabal Gurung fashion show during New York Fashion Week on February 10, 2019, in New York City (Credit: Sam Aronov / Shutterstock)
Prabal has always maintained strong ties to his South Asian heritage and has also dressed Bollywood stars like Priyanka Chopra and Deepika Padukone.
Blending Fashion and Activism
Prabal is famous for using his designs to convey his passion for social justice, inclusivity, and diversity.
One of the most famous examples is his Spring 2020 "Who Gets To Be American?" collection.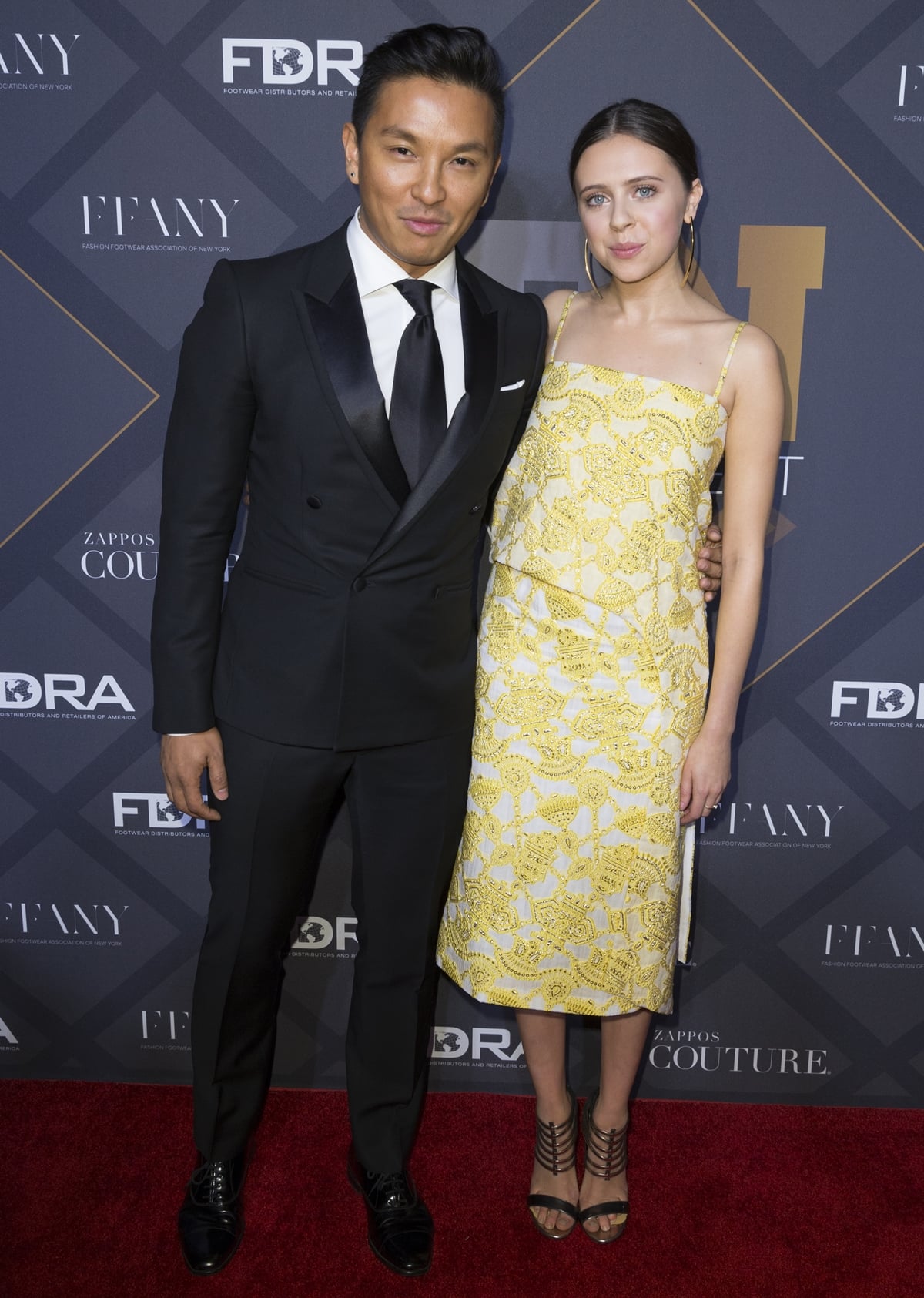 Fashion designer Prabal Gurung, who received the Icon Award for Social Impact, and The Diary of a Teenage Girl's Bel Powley, attended the 29th FN Achievement Awards at IAC Headquarters on December 2, 2015, in New York City (Credit: Lev Radin / Shutterstock)
As an Asian American immigrant, Prabal has experienced his fair share of prejudices within the fashion industry. He now uses his platform to advocate for causes he's passionate about.
The designer is determined to redefine American style through the eyes of a POC. He believes the industry has showcased style through a white lens for far too long.
Prabal Gurung's brand ethos is 'stronger in color,' as he knows the world is better, stronger, and more beautiful when diversity is celebrated.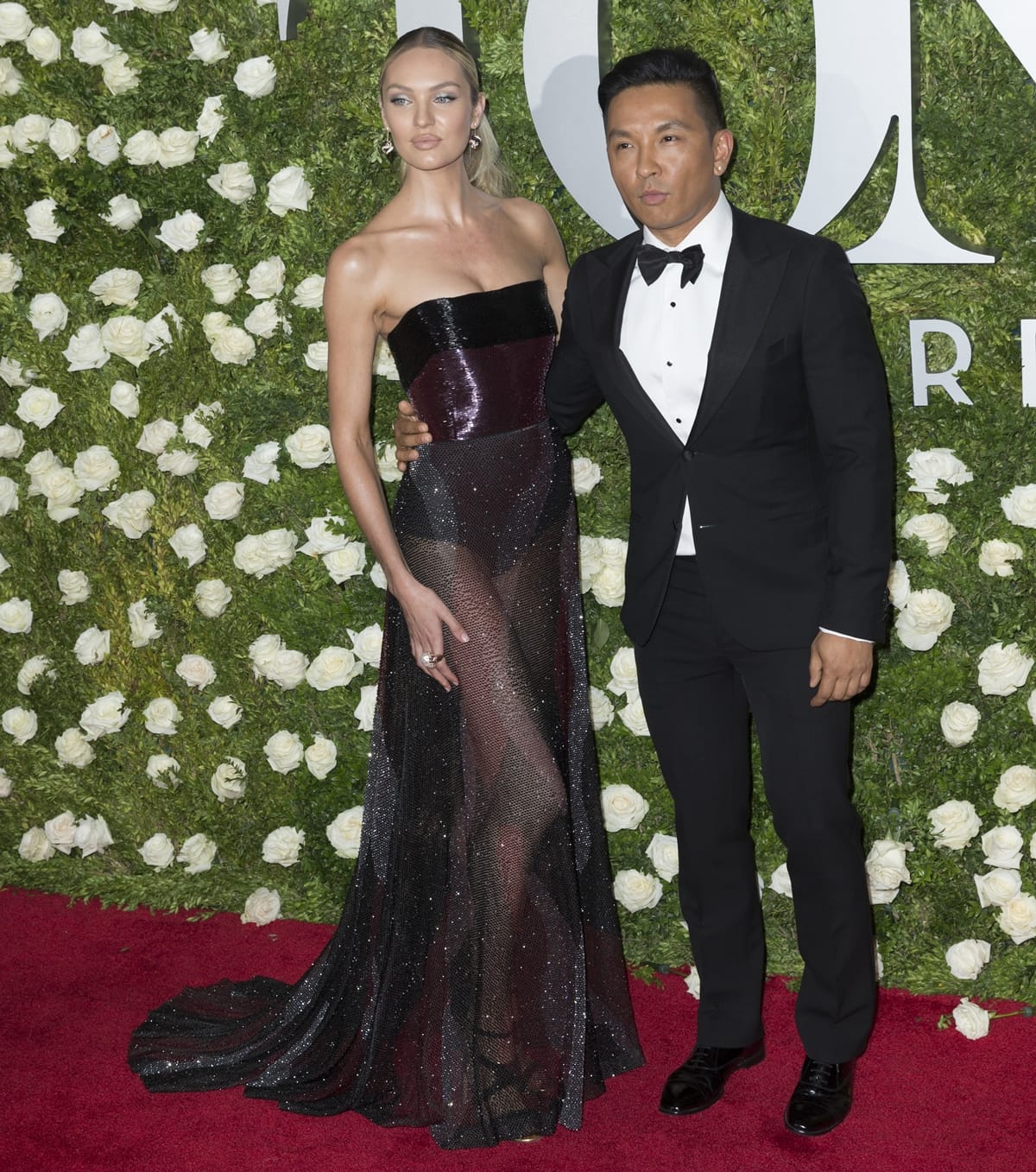 Candice Swanepoel in Prabal Gurung posing with the fashion designer at the Tony Awards held at Radio City Music Hall June 11, 2017, in New York City (Credit: Lev Radin / Shutterstock)
A rarity among fashion designers, Prabal thinks fashion and politics don't have to be mutually exclusive.
He uses activism to address human issues because injustices like racism and divisiveness impact everybody. The designer and activist boasts an impressive history of charity work.
Prabal created the Shikshya Foundation to help empower and educate Nepali women and children shortly after launching his label.
Zac Posen (L) and Prabal Gurung attend the Anna Wintour Costume Center Grand Opening at Metropolitan Museum of Art on May 5, 2014, in New York City (Credit: Debby Wong / Shutterstock)
The Nepalese-American fashion designer also created a relief fund for victims of Nepal's devastating 2015 earthquake. In recent years, Prabal has been a vocal member of the Black Lives Matter and Stop Asian Hate movements.
He helped organize a black and Asian solidarity march in New York and is a founder of the Slaysians, a group of fellow Asian American designers and stylists working to combat racism and exclusion within the fashion industry.
Selectively Secretive
Despite being vocal about social injustices, Prabal can be described as a private person regarding matters of the heart.
The designer has identified himself as queer in interviews and has shared that he's been in long-term relationships but has never revealed names.
At the 'A Conversation with Prabal Gurung' event organized by Photo Kathmandu in 2018, he shared that he is a proud gay man. While he acknowledged being in a happy relationship, he chose to keep his partner's name private.
Talking about sexuality, sexual orientation, and LGBTQ rights, I'm a gay man and a proud one. Homosexuality is the essence of who I am.
Emily Ratajkowski in a Prabal Gurung gown, Tamara Mellon shoes, and Tiffany & Co. jewelry poses with Prabal Gurung at the 2016 Met Gala held at the Metropolitan Museum of Art on May 2, 2016, in New York City (Credit: Sky Cinema / Shutterstock)
"I was an effeminate kid. I was always sketching. I used to get bullied, and I used to get beaten up a lot," Gurung told USA Today in September 2023.
"If you know what it feels like to be metaphorically and literally punched and beaten down and then you've managed to come out alive, you can do it time and time again."
Prabal's secretive nature has led to much online speculation about his personal life and relationship status.
Several gossip magazines have made assumptions about companions based on Prabal's Instagram feed, but the designer has always denied them.
Where To Buy Prabal Gurung
Do you want to embrace your femininity while supporting one of the most talented Asian designers of our generation?
Prabal Gurung's clothing will make you feel powerful, confident, and sophisticated. Plus, 90% of Prabal Gurung garments are manufactured in New York to uphold the designer's high-quality standards and support the local economy.
You can buy Prabal Gurung at his official website and at Saks Fifth Avenue, Farfetch, and Bergdorf Goodman.
The Enduring Wisdom of Prabal Gurung: Quotes on Fashion, Diversity, and Social Justice
"I just really enjoy life." – Prabal Gurung
"I've always found it interesting when I look at a woman, and she's beautiful and everything, but there's an inner strength." – Prabal Gurung
"I make 98% of my collection in New York City and am generating jobs, so fashion isn't just frivolous for me. I understand levity about it. I also understand the depth of it." – Prabal Gurung
"It saddens me to see the reality-television shows that are getting so much fanfare that are a celebration of stupidity and the degradation of women. And those women are consistently wearing too short, too tight dresses. I hope the trend of aging gracefully returns." – Prabal Gurung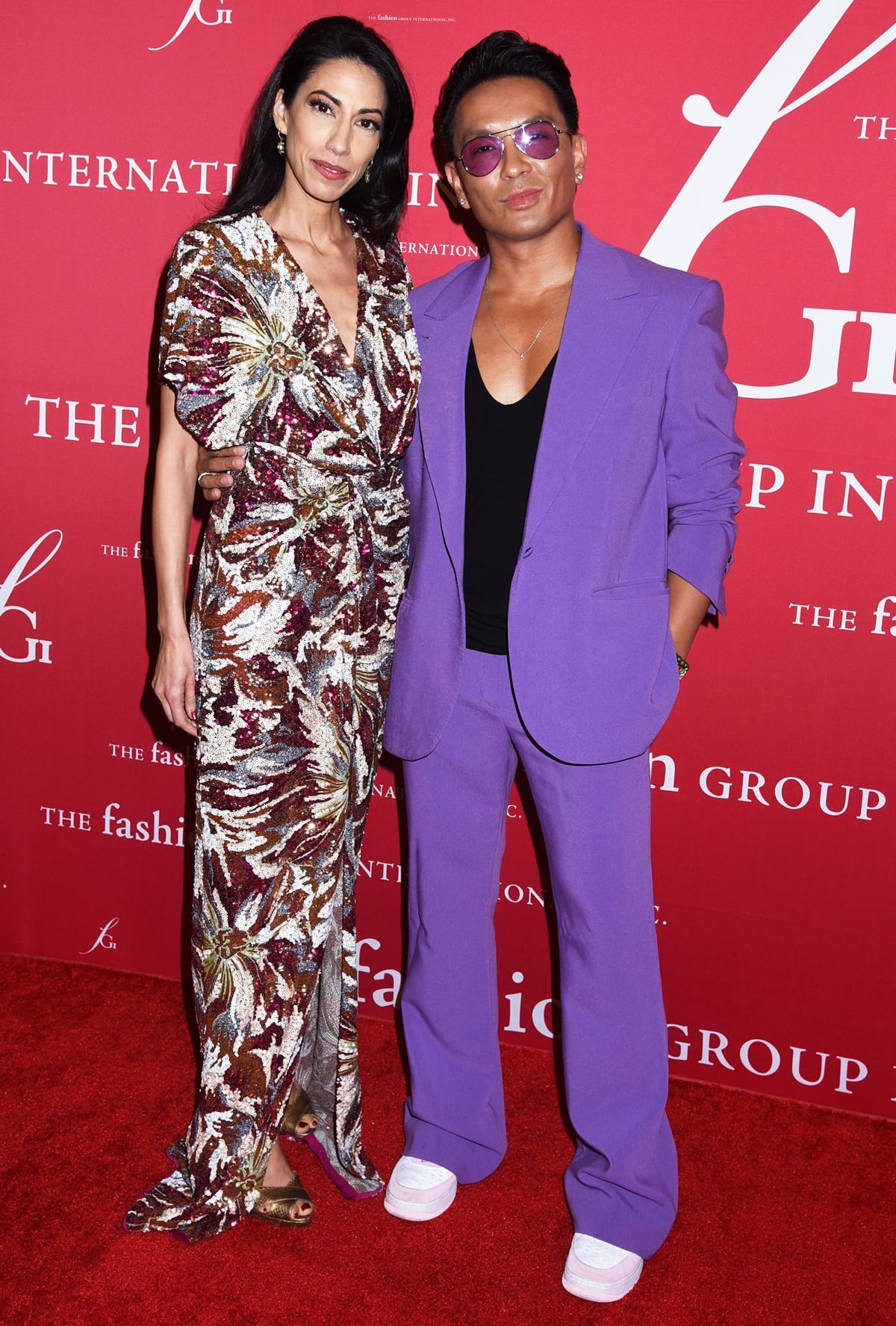 Huma Abedin and Prabal Gurung attend the FGI 38th Annual Night of Stars Gala at Cipriani South Street on October 13, 2022, in New York City (Credit: John Eddy / INSTARimages / Cover Images)
"My goal is: I'm not trying to be snobby, but my clothes are not for everyone, not for every Hollywood celebrity. There is a designer for everyone, and a celebrity for every designer." – Prabal Gurung
"I was in Nepal and I had watched Oprah Winfrey's show. I had no idea, as a kid in Nepal, who she was, but I remember watching an episode of hers about living your dreams." – Prabal Gurung
"There is undoubtedly a lot of pressure that comes with recognition, which can be a good thing and bad thing all at the same time. But if you stay focused and don't lose sight of what you're doing and who you are, you can rise above it." – Prabal Gurung
Ezra J. William and Prabal Gurung attend the American Ballet Theatre's June Gala and Premiere of "Like Water For Chocolate" in New York on June 22, 2023, at The Metropolitan Opera House (Credit: Shutterstock / Lev Radin)
"I decided if it was going to be a mistake to come to New York and try and make a career in fashion, then it was going to be my mistake… But the American dream is real. I'm living it." – Prabal Gurung
"There's such a feeling of satisfaction when something you imagined turned into something real." – Prabal Gurung
"You want to question what is important and why is it important. I don't have all the answers, but I'm very curious to know and learn." – Prabal Gurung
"I came here because I wanted to live the American dream that I had heard of. And I'm a perfect example. I came to New York; I knew no one. I've made a career, a life, so I still believe in that." – Prabal Gurung
"Fashion has a huge responsibility – in what we show on the runway, what we do in editorial, who we dress – to make sure it represents differences. If we don't, we're giving in to the discrimination." – Prabal Gurung
"For my first big Fashion Week event, the factory wouldn't give me my clothes because I didn't have the $25,000 it cost to make them." – Prabal Gurung
"The sources of inspiration from my travels have been unending." – Prabal Gurung
"Nothing scares a straight man more than a woman in her full glory." – Prabal Gurung
"Change doesn't come from staying in your safe space." – Prabal Gurung
"I went home and went to Mustang, in the mountains between Nepal and China, and was so inspired by the landscape and the rich culture and heritage. I loved the textures, the draping, the palette. Everything was so beautiful. This little kingdom wasn't open to the world until 1991." – Prabal Gurung
"I'm not a believer of luck. I think opportunity and hard work becomes luck." – Prabal Gurung
"I'm constantly thinking about design, shapes, patterns and colors, so I just want to be more of a blank canvas. But there is a comfort in knowing what you're going to wear, and that probably comes from Catholic school, where I wore a uniform for 10 years." – Prabal Gurung
"I think I'm just really in love with women, and I love to see them looking incredibly, truly beautiful. I think every time a woman wears one of my dresses, you know, in a matter of speaking, I'm having a little love affair with her!" – Prabal Gurung
"Girls who wear certain kind of dresses, who show certain areas of the body, are not going to like my clothes. You can't please everyone." – Prabal Gurung
"I am not the kind of designer who is racing to the finish line, so while collaborations are important for our growth, each and every one has to be strategic and well-timed with what we have going on internally." – Prabal Gurung
"I came from Bill Blass, where it was a well-oiled machine and if I said I needed a fabric, it was done. Now, I have to budget everything. I have to take on the role not just as a designer but a business. But I'm a glass half-full kind of guy." – Prabal Gurung
"There is one universal truth: All women, all over the world, want to look beautiful. That is always the theme of my designs." – Prabal Gurung
"Fashion has always had the ability to affect lives, to touch people. But for the longest period of time, we've said, 'Oh, we're just pages of a magazine; that's what we all look at.' It's more than that." – Prabal Gurung
"I was definitely considered different growing up. I learned that being me was all right because my family celebrated those differences." – Prabal Gurung
"I grew up with a single mother who brought us up. I always look back at my career, and everything that has happened to me is because of the support of women. My mother, my sister, Michelle Obama, Kate Middleton – all these women have believed in my designs and worn them and given me a platform to increase my visibility." – Prabal Gurung
"All designers have a platform, an audience. Whether it's one or a million, it doesn't matter." – Prabal Gurung
"The first time I saw my look on a real person was in Paris, and I felt a little shock, a little thrill that went through my body. And that thrill never goes away – never." – Prabal Gurung
"To me, beauty is inclusion – every size, every color – that's the world I live in." – Prabal Gurung
"I love draping; it's less about proportion than fit and the fabric. It's very specialized and I think when women see the construction, they respond to it immediately." – Prabal Gurung
"I'm fascinated by furniture design and interiors, and I want to try designing all that stuff." – Prabal Gurung
"I have a 6-year-old niece who doesn't look like the majority of girls on the covers of magazines. I hope that by the time she's 16, the world will have changed." – Prabal Gurung
"I mean, I can cook, but I'd get very nervous having my food being judged by dinner guests." – Prabal Gurung
"I would tell any aspiring designer to take the time to experience everything they can to really get a feel for what direction they want to go in. And most importantly, let your passion and your gut lead you." – Prabal Gurung
"I tweet myself and do all the Facebook updates. It started off with me wondering whether I was showing off and I was very careful about what I wrote." – Prabal Gurung
"I really feel blessed that I'm able to do what I love and make a living at it and have people come and see it. I mean, what an incredibly blessed life!" – Prabal Gurung
"A lot of people have an opinion. If you listen to them too much, your work will get influenced, and you make no one happy." – Prabal Gurung
"As someone who started a company with an idea of creating a luxury brand with a soul, I needed to learn more about how I effect change." – Prabal Gurung
"I've always been interested in a femininity with a bite. I always think a little bit of a kick is great." – Prabal Gurung
"When I came to America, there were two kinds of women: women who looked serious and who didn't wear color and print, and women who looked girly and feminine and like second wives." – Prabal Gurung
"I know what it's like to turn the page of a magazine and not see anyone like you. It takes a lot, a lot, a lot of talking to yourself to confirm your self-worth." – Prabal Gurung
"The punk era, at its best, celebrated questioning the norm and the promotion of originality. Both concepts have always resonated with me." – Prabal Gurung
"People on the outside and even some people in the fashion industry think that fashion people are maybe not the smartest. It's a constant battle." – Prabal Gurung
"The woman I design for is very curious. She loves fashion, but she also is passionate about what is happening around the world." – Prabal Gurung