In April 2015, director Bryan Singer announced on Instagram that Olivia Munn would play the role of Psylocke in the 2016 American superhero film X-Men: Apocalypse.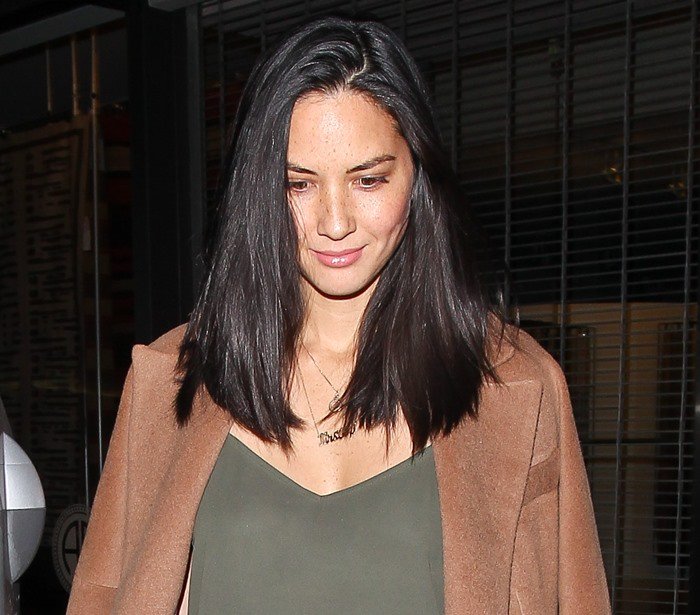 Olivia Munn wears her hair down as she goes out for dinner at Craig's in Los Angeles on December 9, 2013
Training for the film with daily Taekwondo lessons and swords, her character is a mutant with psionic abilities who can project purple psychic energy.
To fit into Psylocke's skintight outfit, Olivia needed the help of two women to lubricate both her and the costume.
"They lube me down, and I step into this latex fitting," Munn said in an interview with Conan O'Brien. On her very first day on set in the costume, she "popped the crotch," breaking the latex.
Olivia Munn as Psylocke in the 2016 American superhero film X-Men: Apocalypse
"It's one of the coolest things," Olivia told Entertainment Weekly at Comic-Con about wearing her own superhero costume.
"It really doesn't feel real. It's a very cliché thing to say, but it's just a really surreal thing when you're on set. … I try not to mess up anything or touch anything, don't break anything because they're going to ask you to leave. It's this feeling of very surreal and temporary in a way if that makes sense. Like a dream."
Olivia Munn needed help from two assistants to get into her purple Psylocke costume
Olivia shared more details about the costume in an interview with Collider, revealing that it was her idea to make it purple.
"I think my first thought [when I saw the costume] was it has to be purple, because we were going up against time and making it. It was black at first because that's the way to—the latex is in black and all the armor is in black and it's just easier, but I was like, 'You've got to make it purple.' That was kind of my first thought when I saw myself in the costume, which was in Photoshop."
Olivia did not reprise her role as Psylocke in the Dark Phoenix sequel due to scheduling conflicts with filming The Predator.
"I was filming Predator at the time so there wasn't time for me to film it and so I'm not in it. I will tell you guys," she said in an interview with Entertainment Tonight Canada.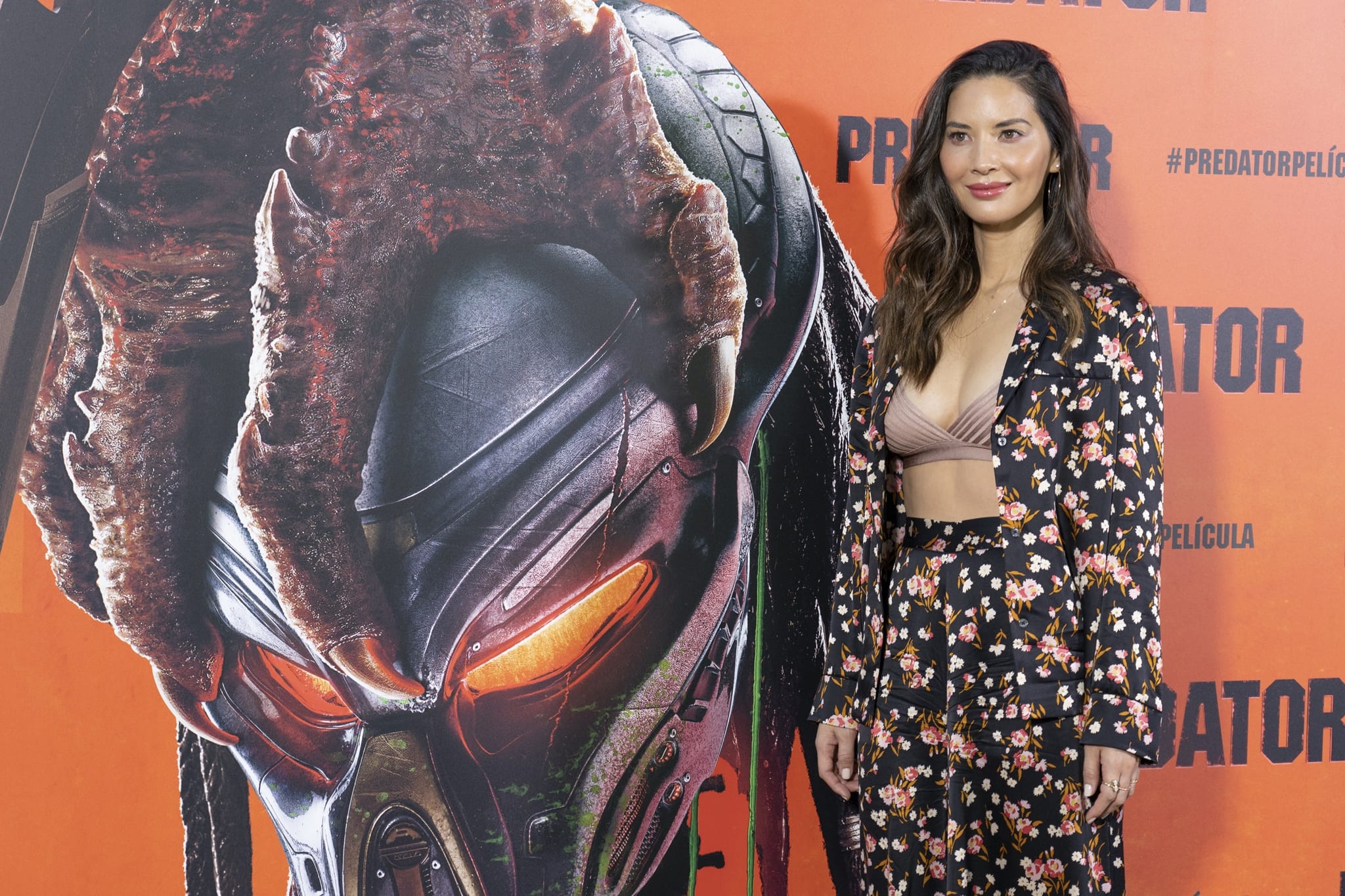 Olivia Munn's leading role in the science fiction film The Predator kept her out of Dark Phoenix
Forget the "So Kate" pumps. In 2013, Christian Louboutin released a new style, and it was much more exciting.
The freckled actress was the first face to showcase this brand's new "Pate A Chou" boots, which she wore with an olive green top, ripped black jeans, and an oversized camel coat while dining out in Los Angeles.
Olivia's patchwork Louboutin ankle boots are from the brand's Fall 2013 collection and feature an array of autumnal shades, including black, burgundy, and gray.
Olivia Munn and a male friend step out for dinner together in Los Angeles
Textures of suede, pony hair and leather are mixed together to create stunning shoes that have moved away from Christian Louboutin's usual glossy pumps.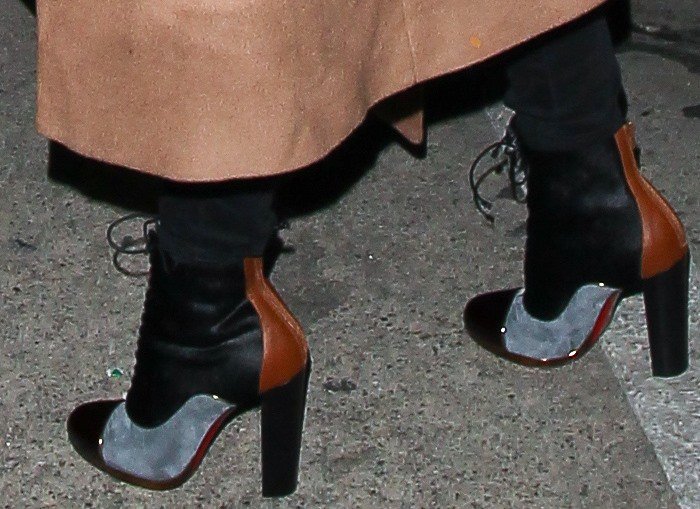 Olivia Munn wears a new pair of mixed-texture Christian Louboutin boots
Christian Louboutin Pate A Chou Ankle Boots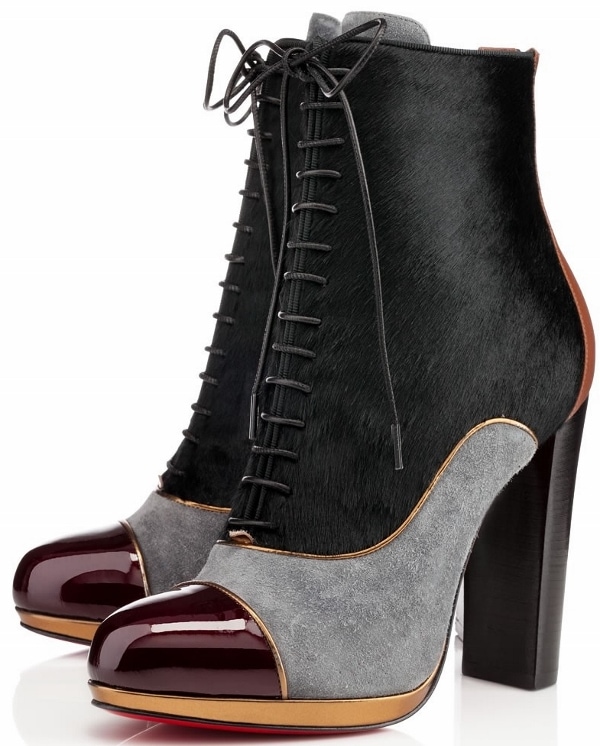 Unfortunately? These boots are sold out in every color.
However, we have put together a list of the next-best Louboutin boots for you to buy at Mytheresa or Nordstrom. The label has designed everything from suede thigh-highs to leopard-print flats, so enjoy!
Christian Louboutin "Canichissima" Fur Boots, $2,495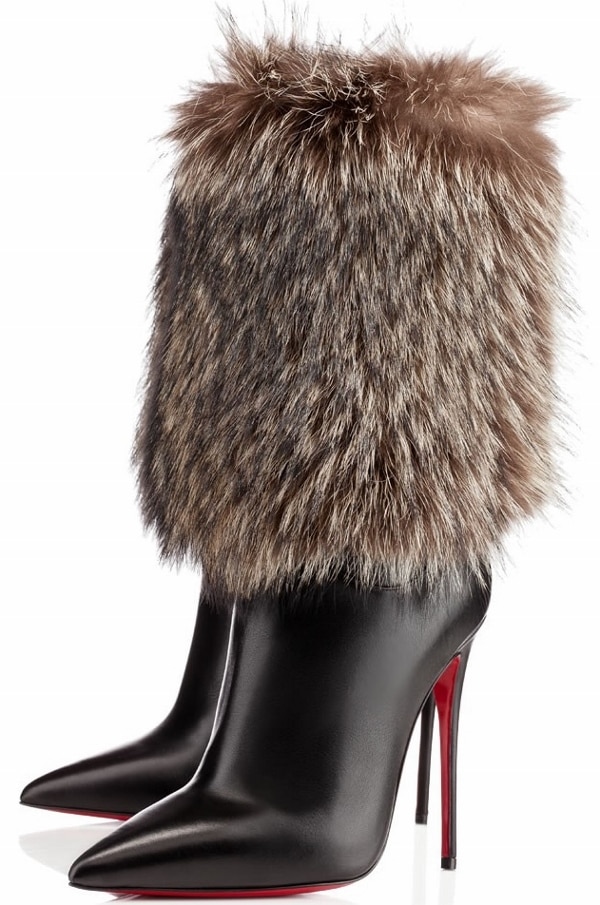 Christian Louboutin "Pigalle Botta Strass" Knee-High Boots, $4,995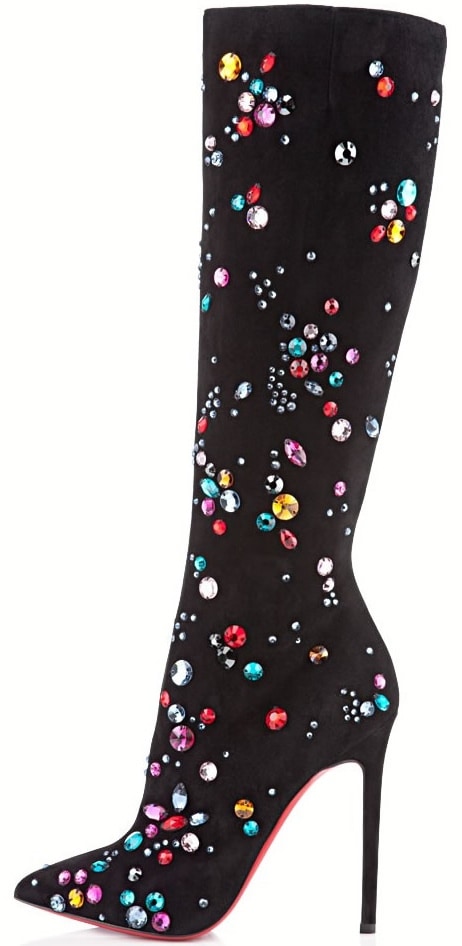 Christian Louboutin "Tounoir Booty" Leopard Ankle Boots, $1,195
Christian Louboutin "Louise XI" Suede Over-the-Knee Boots, $1,195
Christian Louboutin "Jimmynetta" Black Fringed Ankle Boots, $1,195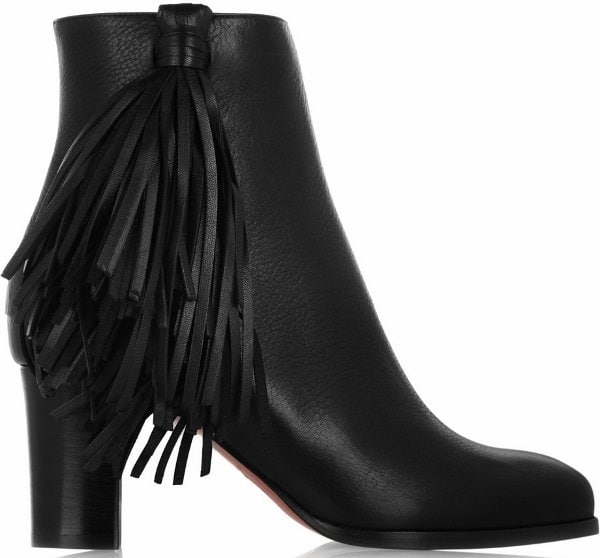 Christian Louboutin "Jimmynetta" Stone Suede Fringed Ankle Boots, $1,195
Christian Louboutin "Jimmynetta" Tan Suede Fringed Ankle Boots, $1,140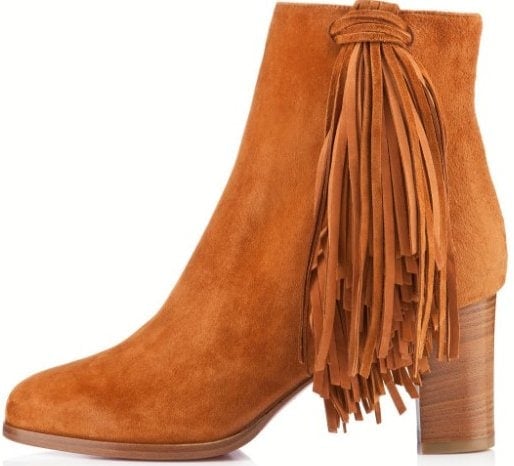 Christian Louboutin "Chelita" Metal Leather Boots, $1,795
Christian Louboutin "Lamu" Blue Khol Suede Ankle Boots, $1,495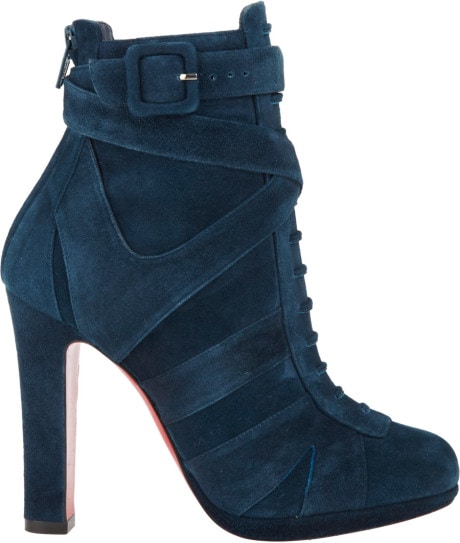 Christian Louboutin "Glamafrange" Fringed Knee-High Boots, $2,095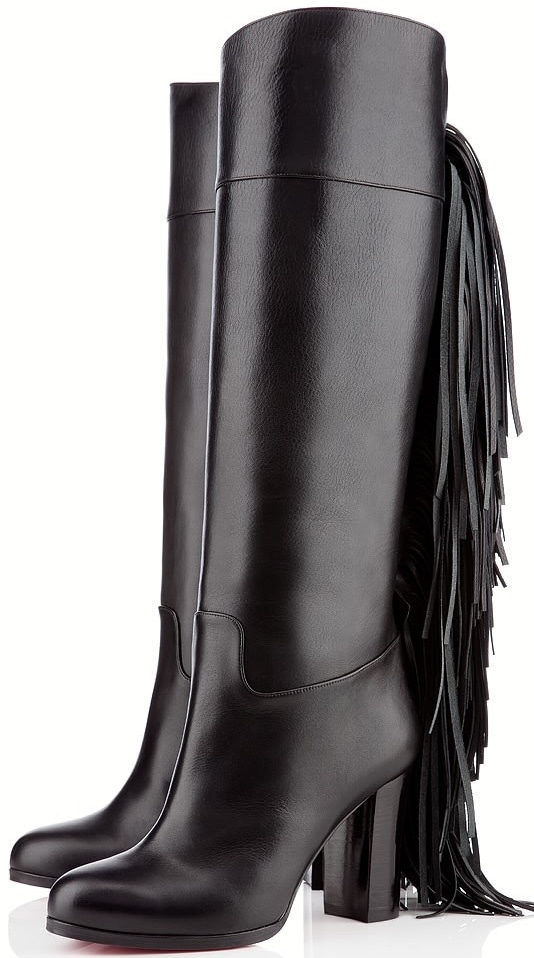 Credit: WENN / Oscar Gonzalez