During fashion week, celebrities usually wear or carry something from the particular designer whose show they are watching. And at New York Fashion Week, we've seen a lot of that!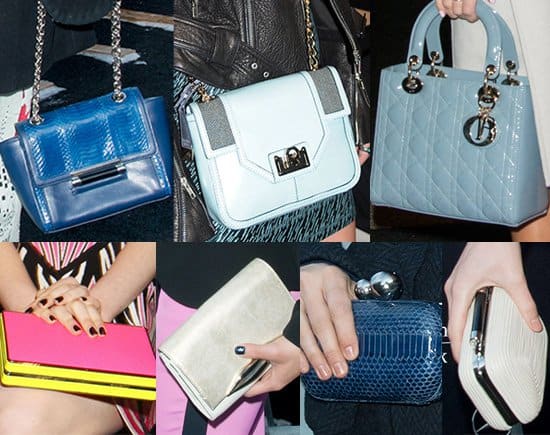 Our favorite bags and purses from New York Fashion Week
At the recent NYFW, we've spotted many purses, but most of the interesting ones were by Diane von Furstenberg. Coco Rocha, Shay Mitchell, Nicky Hilton, Vanessa Hudgens, and Katharine McPhee were among those clutching beautiful purses (and, yes, most of them carried a DVF on DVF's show).
Let's check out the best bags and purses, shall we?
1. Coco Rocha's Diane von Furstenberg "Tonda" Minaudière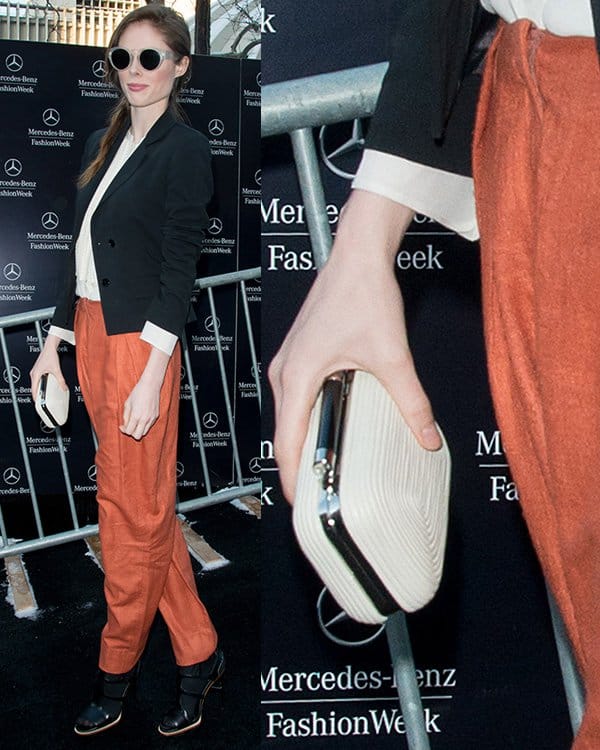 Coco Rocha at the Diane von Furstenberg show during Mercedes-Benz Fashion Week Spring/Summer 2013 New York City on February 11, 2013

Get it in a different version: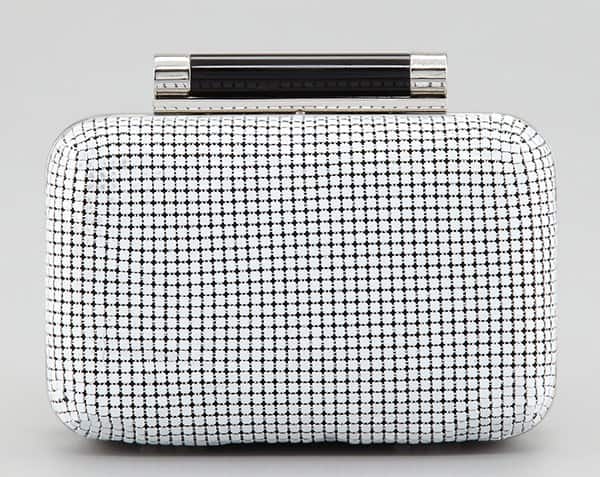 Diane von Furstenberg "Tonda" Small Chain-Mail Clutch Bag, $345
2. Sami Gayle's BCBGMAXAZRIA "Thea" Clutch
Sami Gayle at the Herve Leger by Max Azria show during Mercedes-Benz Fashion Week Autumn/Winter 2013 New York City on February 9, 2013

Sami Gayle holding a BCBGMAXAZRIA "Thea" clutch
Teach your old dress a new trick with this minaudière featuring an exuberant color palette and gleaming golden shell: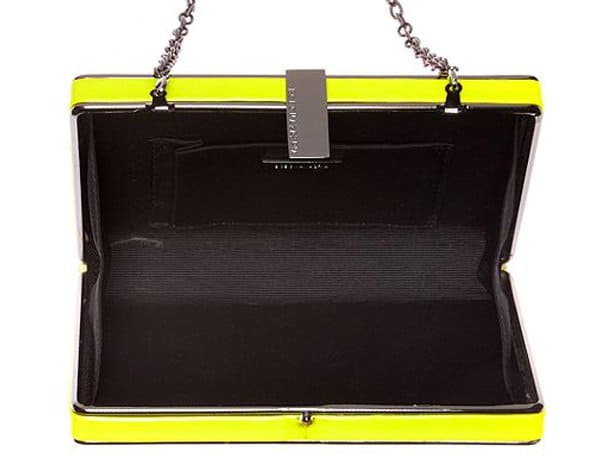 BCBGMAXAZRIA "Thea" Clutch, $148
3. Shay Mitchell's Diane von Furstenberg "Carolina Lips" Clutch
Shay Mitchell at the Diane von Furstenberg show during Mercedes-Benz Fashion Week Spring/Summer 2013 in New York on February 11, 2013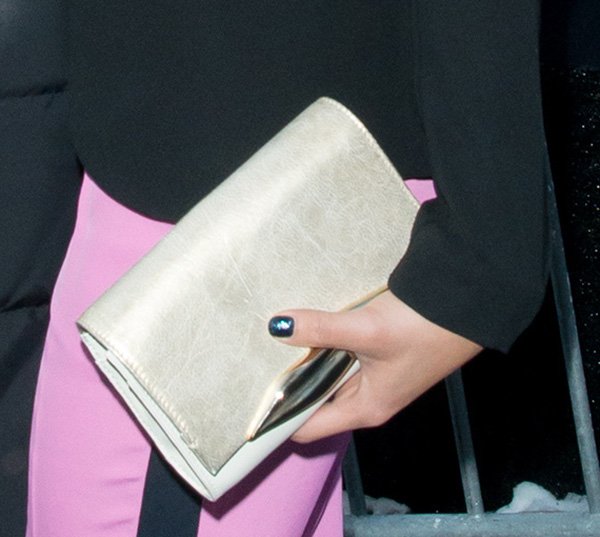 Shay Mitchell and her Diane von Furstenberg Carolina "Lips" clutch
Get this Diane von Furstenberg clutch with light golden 3D lip embellishment in metallic canvas: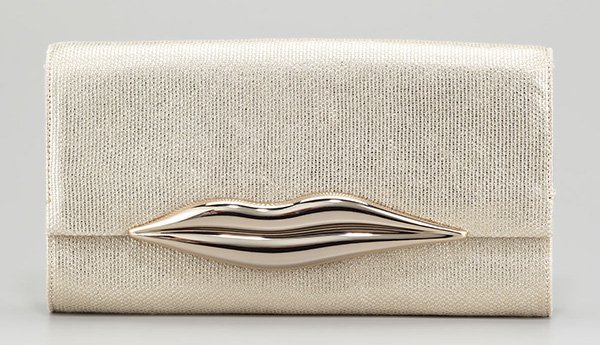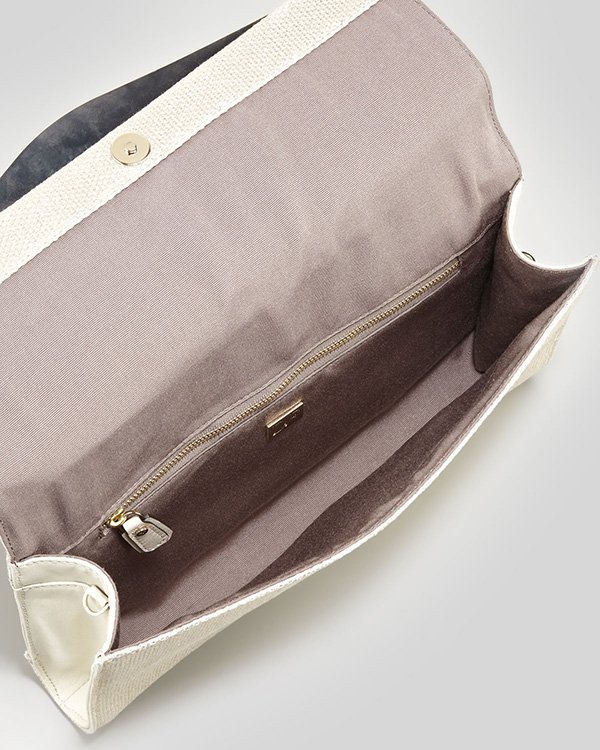 Diane von Furstenberg "Carolina" Metallic Canvas Lips Clutch Bag, $345
4. Katharine McPhee's Diane von Furstenberg Spherical Kiss Lock Minaudière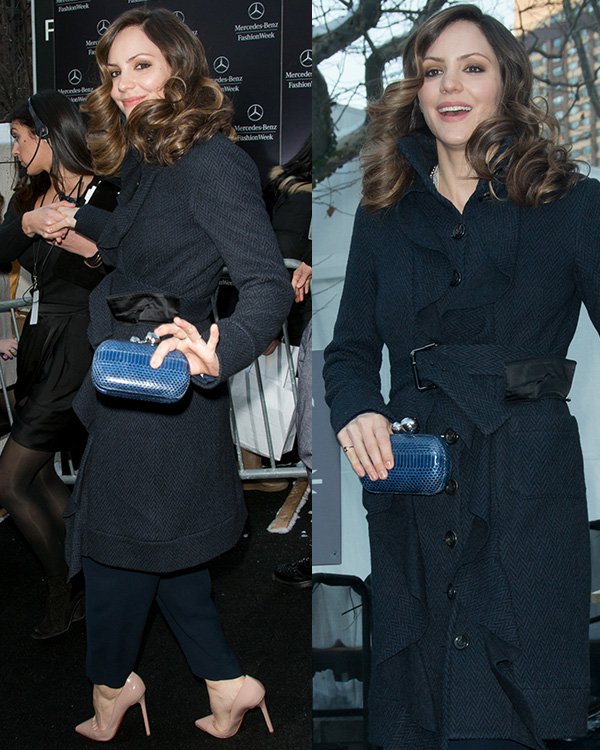 Katharine McPhee at the Diane von Furstenberg show during Mercedes-Benz Fashion Week Spring/Summer 2013 in New York City on February 11, 2013
Katharine McPhee and her Diane von Furstenberg spherical kiss lock minaudière
Get this elegant minaudière topped with a modern silvertone clasp in a different version: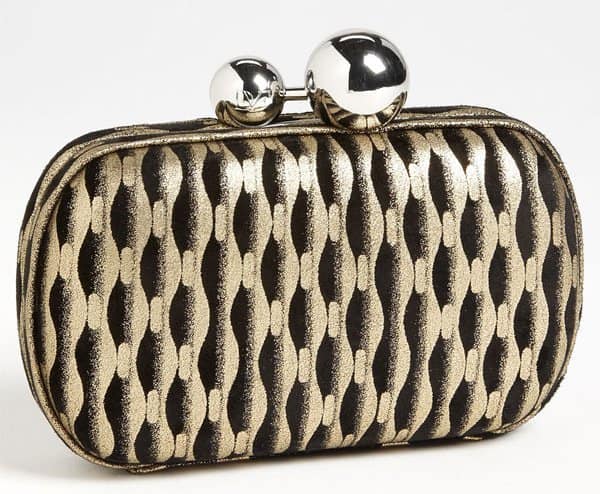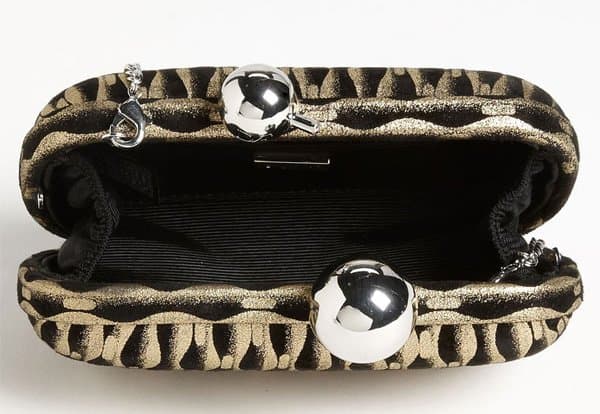 Diane von Furstenberg "Tiffany" Spherical Kiss Lock Minaudière, $345
5. Harley Viera Newton's Dior "Lady Dior" Tote
Harley Viera Newton at the Zac Posen show during Mercedes-Benz Fashion Week Spring/Summer 2013 in New York City on February 11, 2013
6. Vanessa Hudgens' Diane von Furstenberg Mini 440 Shoulder Bag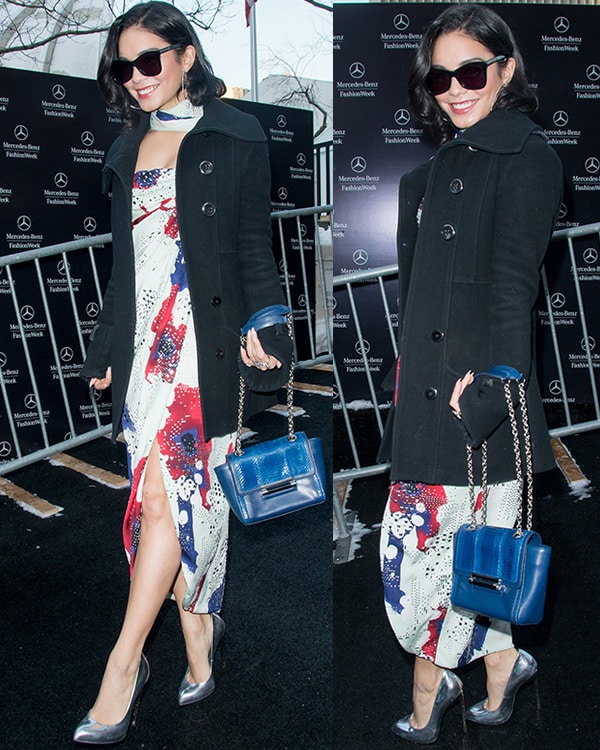 Vanessa Hudgens at the Diane von Furstenberg show during Mercedes-Benz Fashion Week Spring/Summer 2013 in New York City on February 11, 2013

Vanessa Hudgens and her Diane von Furstenberg mini 440 shoulder bag
7. Nicky Hilton's Rebecca Minkoff "Alaina" Mini Bag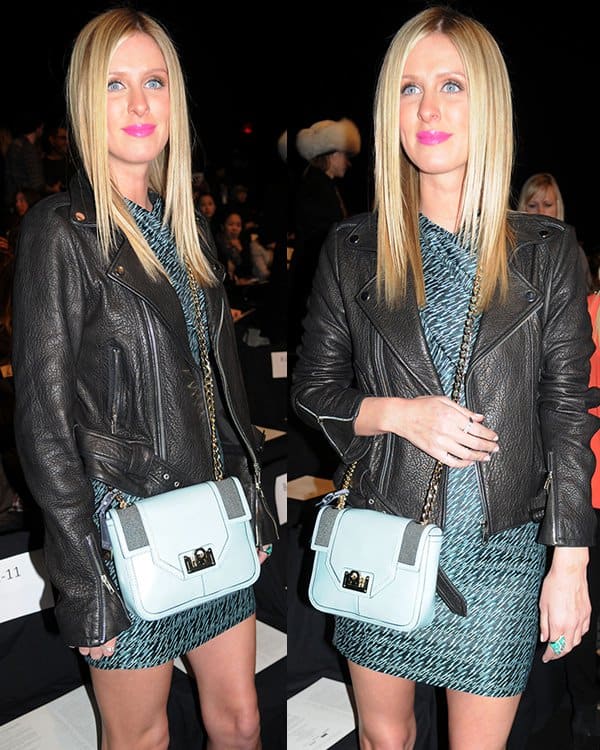 Nicky Hilton at the Rebecca Minkoff show during Mercedes-Benz Fashion Week Autumn/Winter 2013 in New York City on February 8, 2013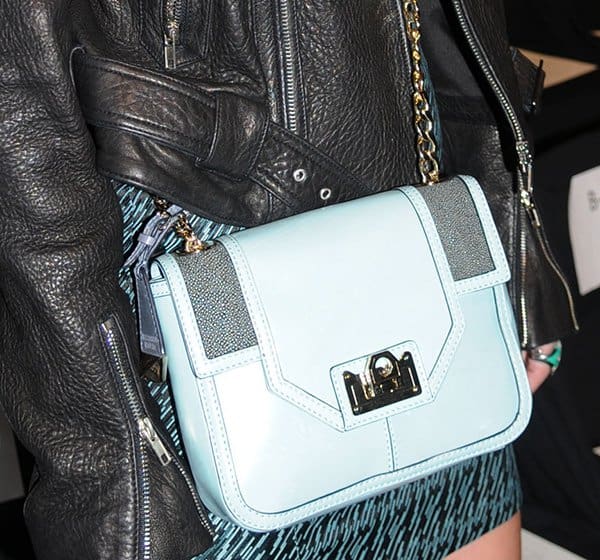 Nicky Hilton and her Rebecca Minkoff "Alaina" mini bag
Get this flap bag featuring a double chain crossbody strap in a different version: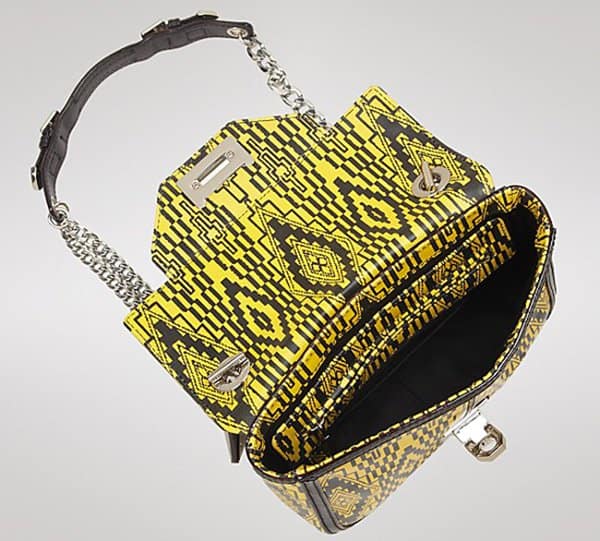 Rebecca Minkoff "Alaina" Mini Bag, $595
Credit: Michael Carpenter / WENN / Ivan Nikolov / IZZY