You can add Rachel McAdams to the growing list of celebrity fans of the Stuart Weitzman 'Alex' wedges.
Just Jared featured Rachel sporting the super popular wedges last week when she stepped out to pick up some take-out in Hollywood. The popularity of these wedges is astounding. Celebs like Emmy Rossum, Jennifer Aniston, and Eva Mendes can't get enough of them and as Rachel McAdams has shown, continue to wear them year after year.
The demand for a lower heel was also so huge that it prompted Stuart Weitzman to create the 'Alexlo', the easier-to-manage, trendier 'flatform' version of the 'Alex' wedges.
This just goes to show that you don't need a lot of embellishments or over-the-top styling to create a hit shoe design.
Stuart Weitzman Alex Crochet Wedges, $375.00
It's the combination of the crisscross straps, the sexy 5-inch wedge heel height, and the leg-lengthening natural colors that make the 'Alex' wedges so flattering.
For a cheaper alternative, Steve Madden has released this amazing lookalike for this spring/summer:
Steve Madden Fantastik Wedges, $79.00
One reviewer over at Shoes who said that she owned both these and the Stuart Weitzmans claims that these Steve Maddens are "exactly like the SW version but more comfortable." We'd love to find out if that is true or not!
Since we have the focus on Rachel McAdams, here are some photos from a photocall earlier this year.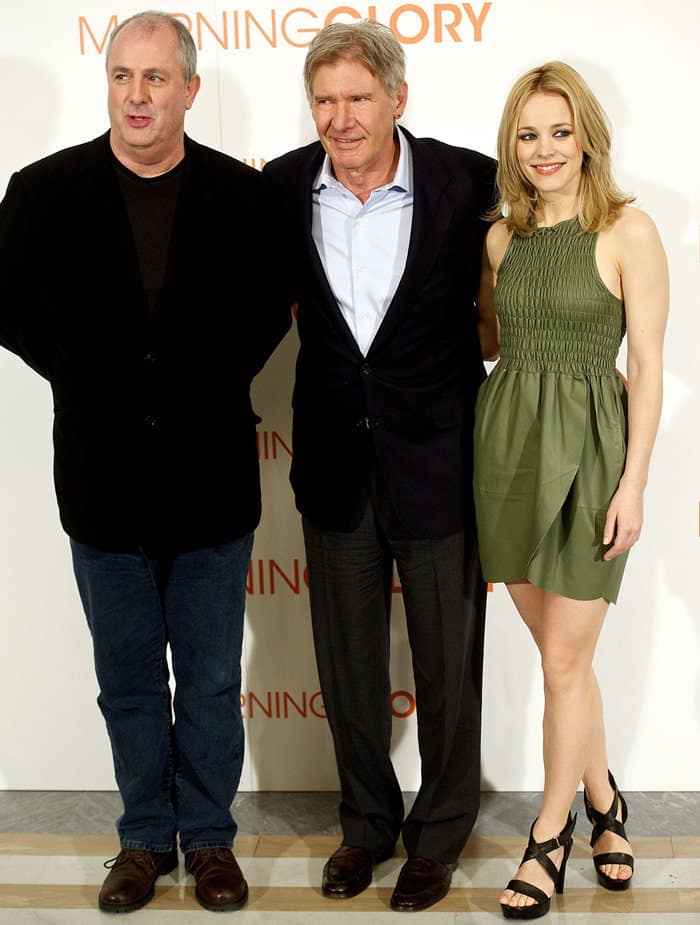 Rachel McAdams (R) and Harrison Ford (C) co-star in Morning Glory, a 2010 American comedy film directed by Roger Michell (L)
She donned an olive Geren Ford Resort 2011 dress paired with black strappy Michael Kors platforms.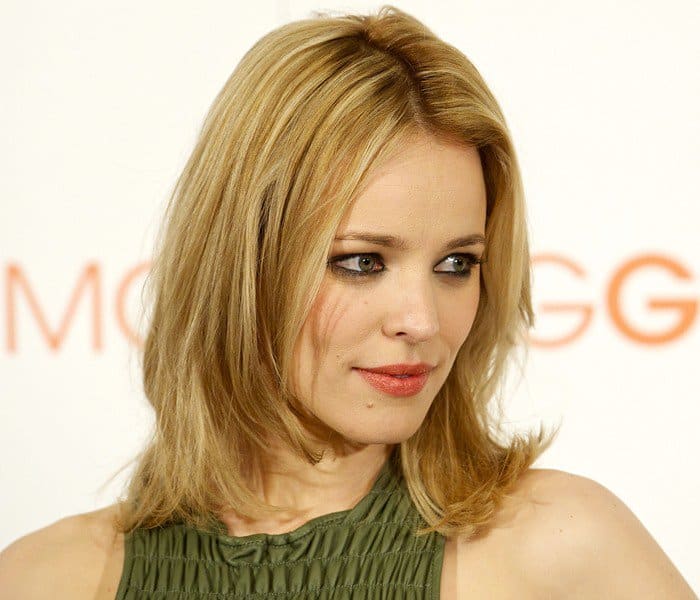 Rachel McAdams wore an olive Geren Ford Resort 2011 dress
Do you think the heels are too chunky for the dress? The look was completed with Giles & Brother jewels: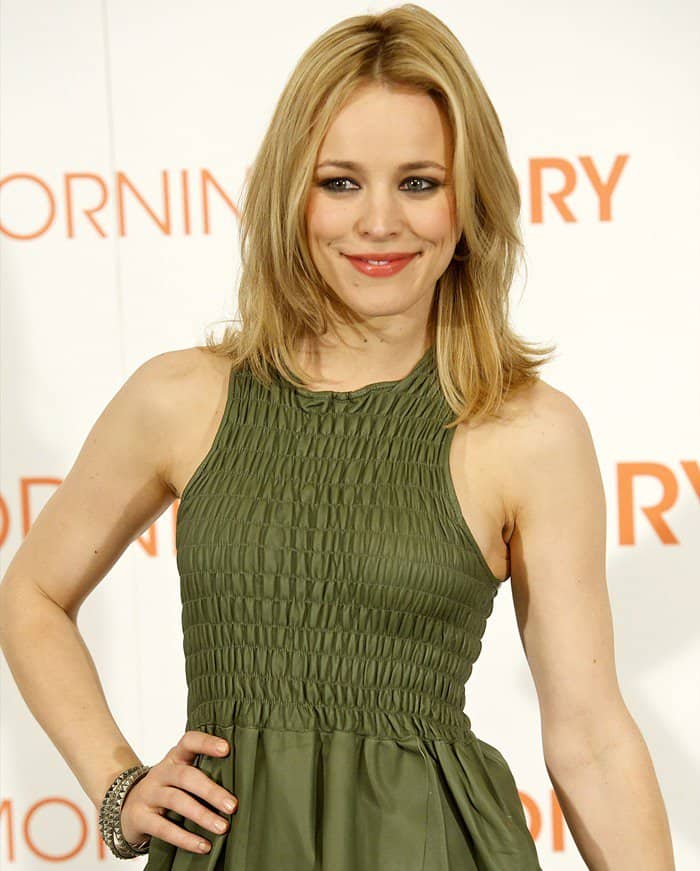 Rachel McAdams accessorized with Giles & Brother bracelets
Her gorgeous cocktail dress from contemporary women's label Geren Ford features a ruched bodice.
Rachel McAdams flaunts her legs at the 'Morning Glory' photocall held at the Villamagna Hotel in Madrid on January 13, 2011
Rachel McAdams shows off her feet in black Michael Kors strappy platforms
Credit: Sean Thorton / WENN