One of our favorite shoe hacks, these best selling flip flop sandals for men and women feature a bottle opener in the sole. You can buy them in a wide range of colors at Reef, Amazon, and Zappos.
Reef sandals featuring a bottle opener built into the footbed
Inspired by former Australian professional surfer Michael Eugene Fanning, they are handcrafted with a comfortable footbed and anatomical arch support.
According to Stab Magazine, the design team at Reef created the sandal with Michael Fanning in 2004.
"I always wanted it, first and foremost, to be comfortable," Mick said of the sandal's inspiration.
"That's where they came up with the air pocket and having good support throughout the whole sandal."
Opening a bottle of Corona beer with a sandal after a surf session at the beach (Credit: Reef)
Stay primed for beach outings and backyard chill sessions in the cushioned comfort of the Reef Fanning bottle opener sandals!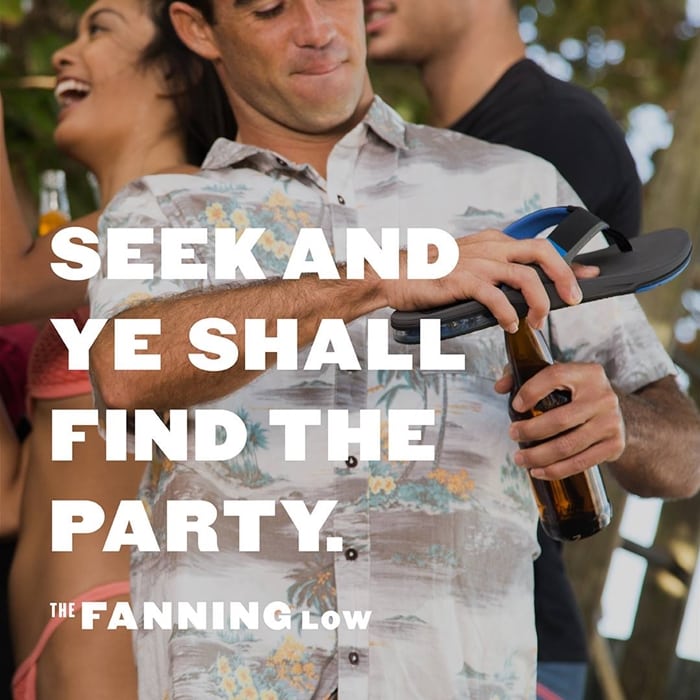 The bottle opener is located on the underside of the sole