Elle Woods, is that you? Reese Witherspoon has been majorly channeling her much adored "Legally Blonde" character lately during her strolls out and about. She's been spotted wearing pink heels practically non-stop, including a certain pair of beloved Saint Laurent "Paris" pumps.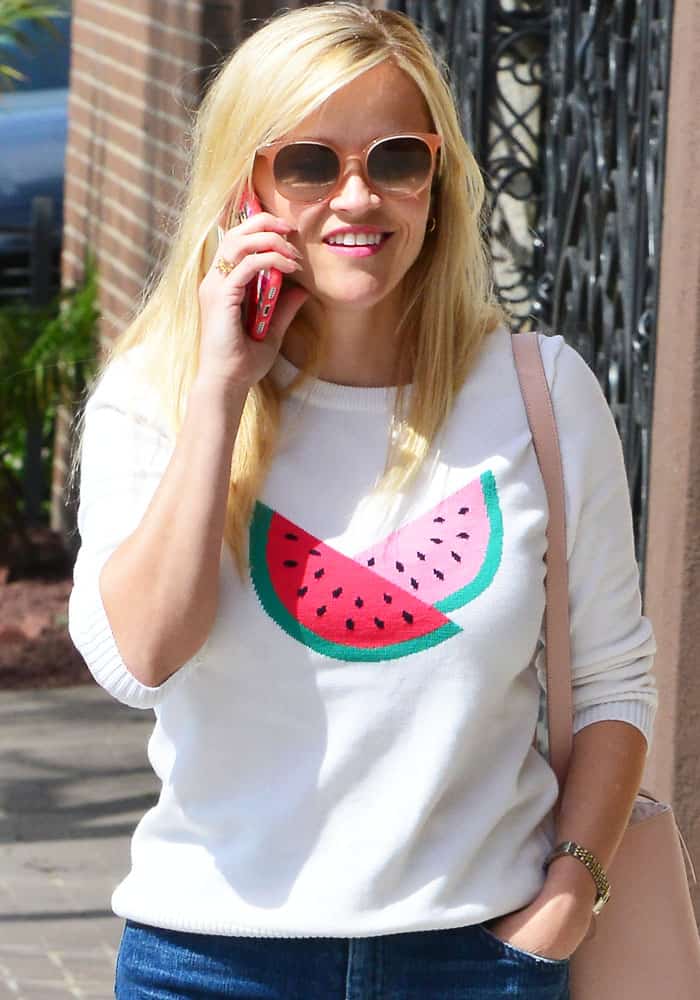 Reese Witherspoon out and about in Santa Monica on March 10, 2017.
Reese wears her pink Saint Laurent "Paris" pumps
Reese stepped out in a Draper James watermelon print sweater paired with a denim skirt. She finished her look with a pair of salmon colored sunglasses, a nude bucket bag, and of course, her pink Saint Laurent "Paris" pumps.
Reese rummages through her bucket bag for her keys.
Reese "carries" a watermelon with her in a Draper James outfit.
A few days later, Reese was spotted cheerfully leaving her office building. That day, Reese found out that Draper James was voted "Best Store" in Tennessee by readers of Southern Living Magazine. Her brand was also voted second overall in the South.
The actress happily took to her social media to thank the magazine and her fans.
Reese Witherspoon at her office in Beverly Hills on March 15, 2017.
The actress shows off a tote from her Draper James bag line.
In true Reese fashion, the actress didn't miss this opportunity to show off her fashion line. The actress dressed herself in a beautiful navy blue fit-and-flare dress with white piping. Reese also took an oversized pink tote from her line to go with her look.
The 41-year-old accessorized her ensemble with a pair of Tom Ford sunglasses and her Saint Laurent "Paris" pumps.
Reese wears her Saint Laurent "Paris" pumps for the second time in a span of a few days.
Reese steps out of her office building in a Draper James dress.
We don't know someone dared Reese to wear pink pumps for an entire month, but we've never seen her be this consistent about a fashion item before. She even switched to a hot pink Christian Louboutin pair at one point. While it was cute at first, we're getting a bit pink-sick because of it.
Reese was also spotted doing two looks in one day recently as she hit the spa and had lunch with a friend.
Purchase the classic Saint Laurent "Paris" pumps at Farfetch. And, yes, these shoes are available in colors other than pink.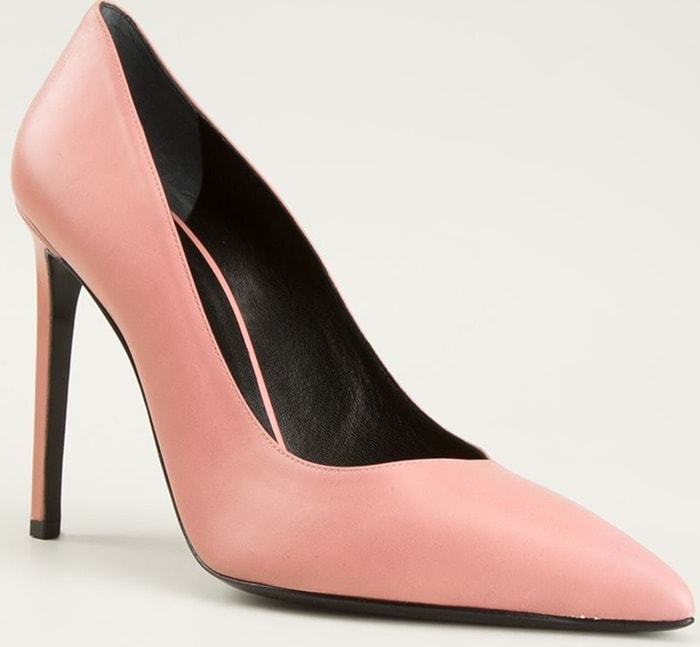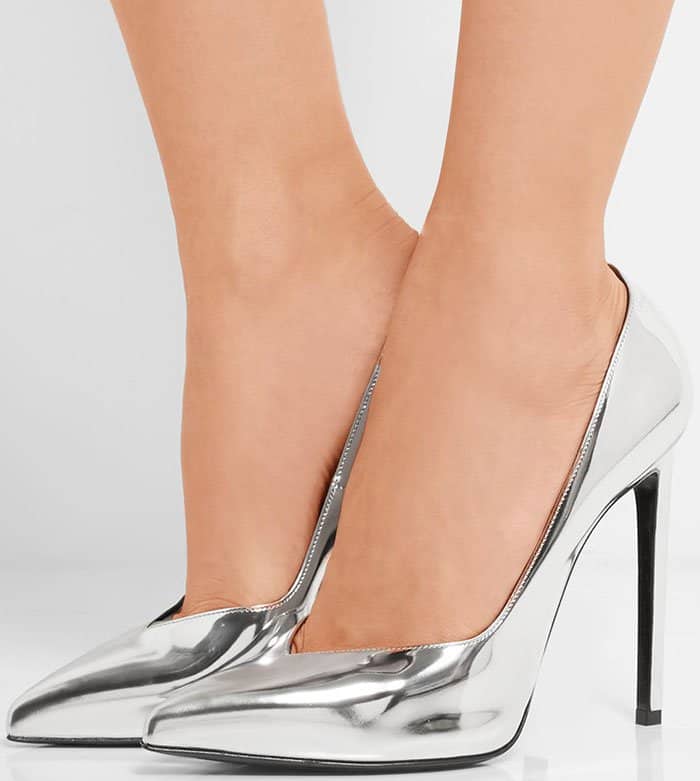 Credit: WENN