Fans of the famous Bridget Jones will be thrilled to know that the saga is continuing.
Renée Zelwegger is back on set and working on the third installment of the Bridget Jones series, called "Bridget Jones's Baby." We're sure we don't need to explain that further.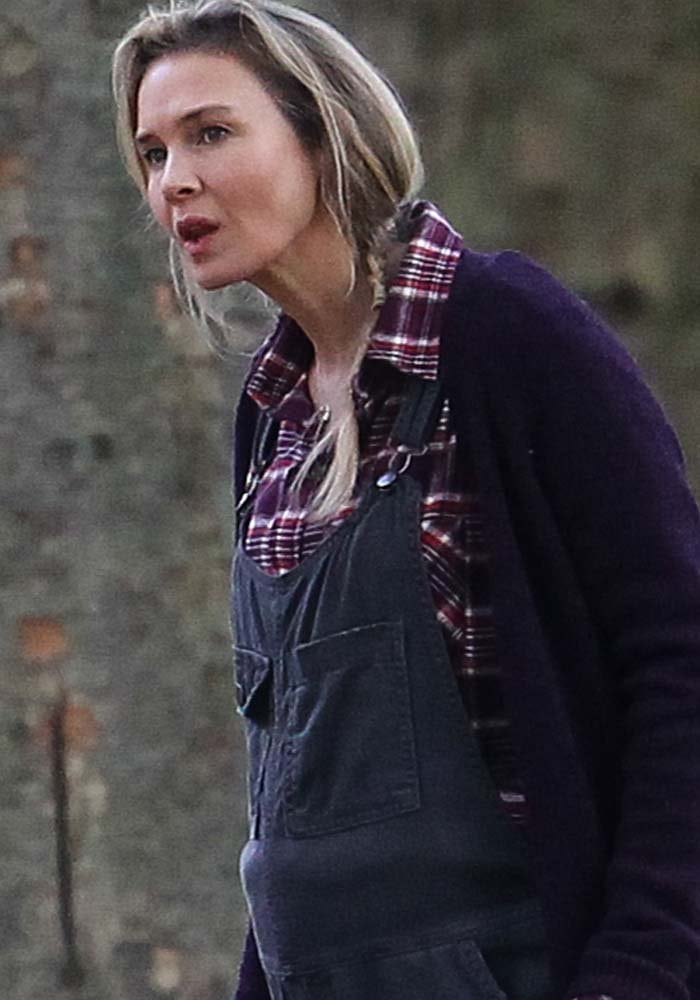 Renee Zellweger films a scene for the Bridget Jones franchise in London on October 8, 2015
Renée was recently seen shooting a scene with both her fake baby bump and co-star Colin Firth.
In the scene, a visibly pregnant Bridget was strolling through the park when she saw her man come out of a woman's house.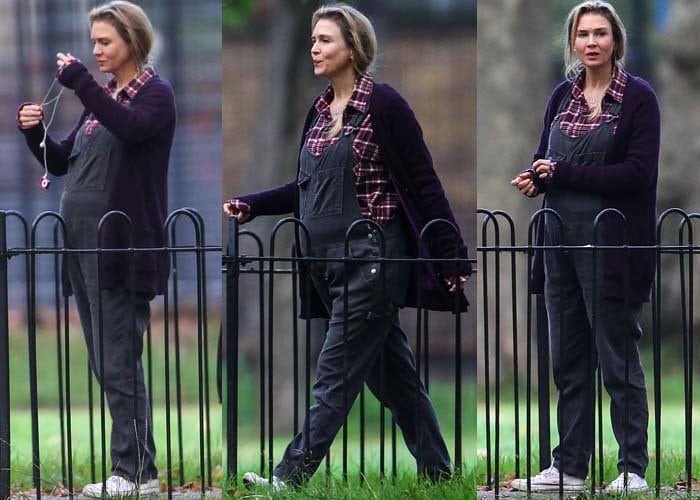 Renee Zellweger wears overalls and a cardigan as she films a scene for an upcoming Bridget Jones film
The rest? You'll have to wait until September 2016 to find out.
Renee Zellweger finishes her on-camera outfit with a pair of Converse sneakers on her feet
The actress wore a typical Bridget Jones outfit comprised of a plaid top underneath denim overalls, with a cardigan thrown over the mess. Yuck.
At least Bridget had the decency to slip into a pair of white "Chuck Taylor" Converse sneakers.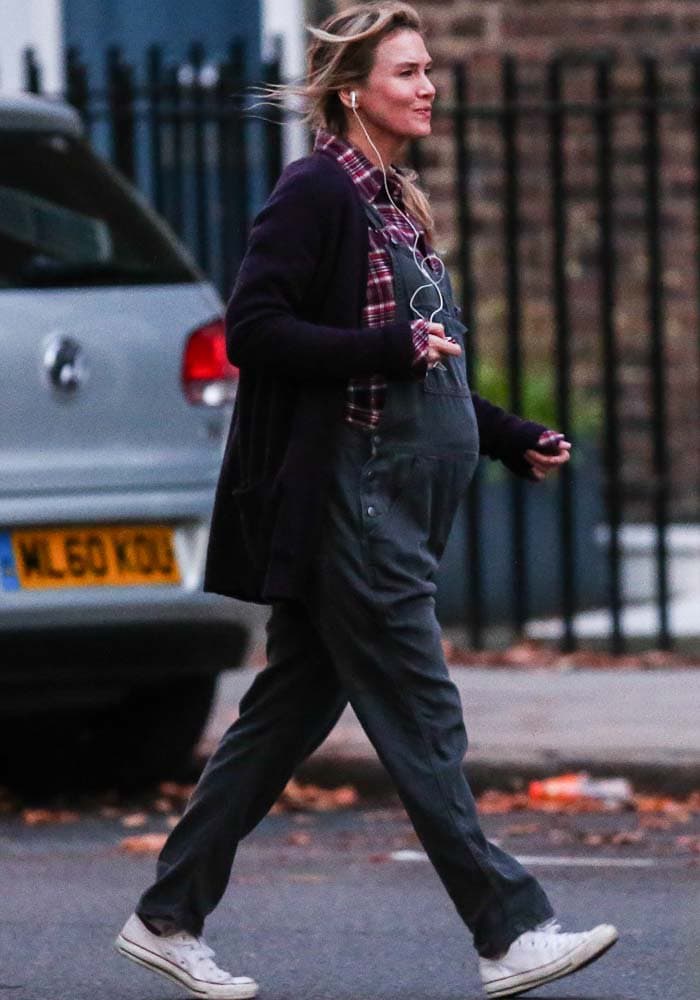 Renee Zellweger debuts her fake baby bump while filming a scene in Chuck Taylor shoes
To grab Bridget Jones's footwear of choice (you wouldn't want to grab the rest of her outfit, trust us), visit Zappos or Nordstrom.
Converse "Chuck Taylor All-Star" Canvas Sneakers, $41.95 – $81.33 / £45
Credit: WENN