Rihanna was spotted at Heathrow Airport in London wearing a pair of chic Manolo Blahnik sandals, athletic-inspired track pants, and a cropped black top that exposed her sexy belly button.
Rihanna leaves her hotel early in the morning to make her way to Heathrow airport in London on September 27, 2012
The Barbadian recording artist, actress, and fashion designer completed her look with black sunnies and a wintery coat while outdoors.
Rihanna showed off her sexy belly button in a cropped black top
I'm a huge fan of Rihanna's style, and I love an unexpected look, so this one wins for me. However, I have a feeling that our readers may disagree. It certainly is unusual to pair athletic apparel with formal footwear.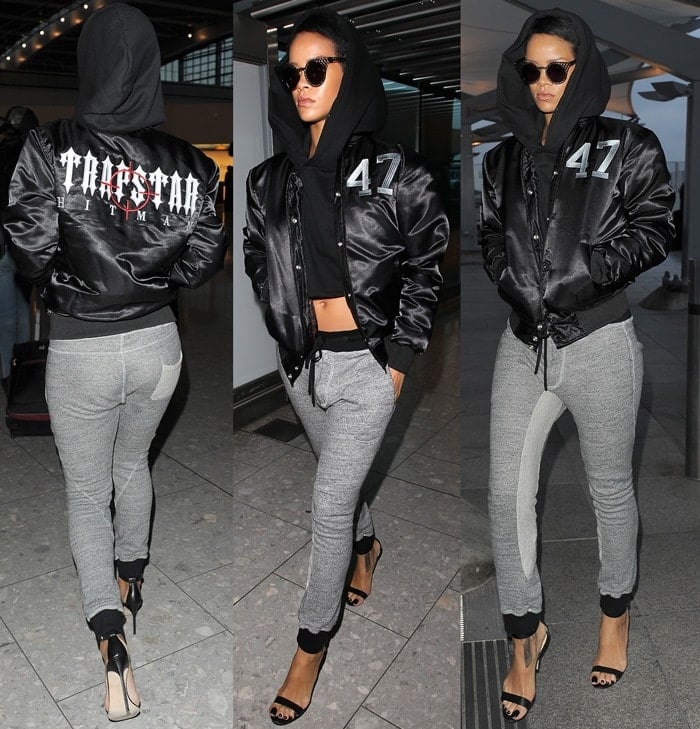 Rihanna wears athletic-inspired track pants with Manolo Blahnik sandals
We found Rihanna's shoes online in black and silver. They're called the "Chaos," which seems slightly inappropriate considering how sleek and sophisticated these heels appear.
The price tag of $695 does not come as a surprise either.
Manolo Blahnik Chaos in Black, $695 at Farfetch and Nordstrom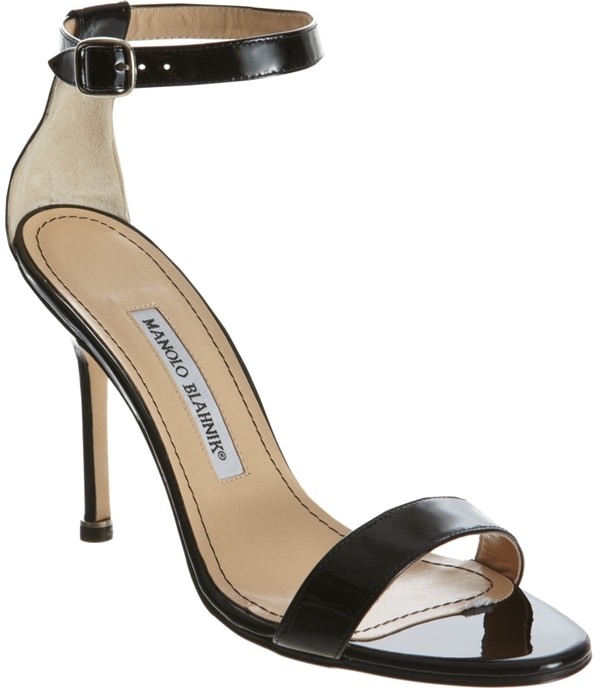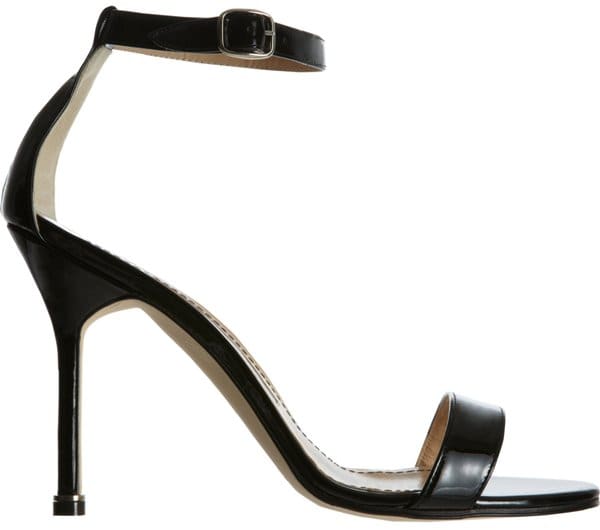 Is Rihanna's heel choice a hit or a great big miss?
Credit: Will Alexander / WENN