What's one of the gazillion perks of being Rihanna? Having early access to her own highly-anticipated Fenty x Puma collaboration line, of course. After making its debut on the runway, RiRi's Fenty x Puma Fall 2016 boots are one of the awaited pieces from her collection, and RiRi is milking the anticipation.
The Barbados beauty was spotted stepping out in London for a quick shopping trip at Harrods.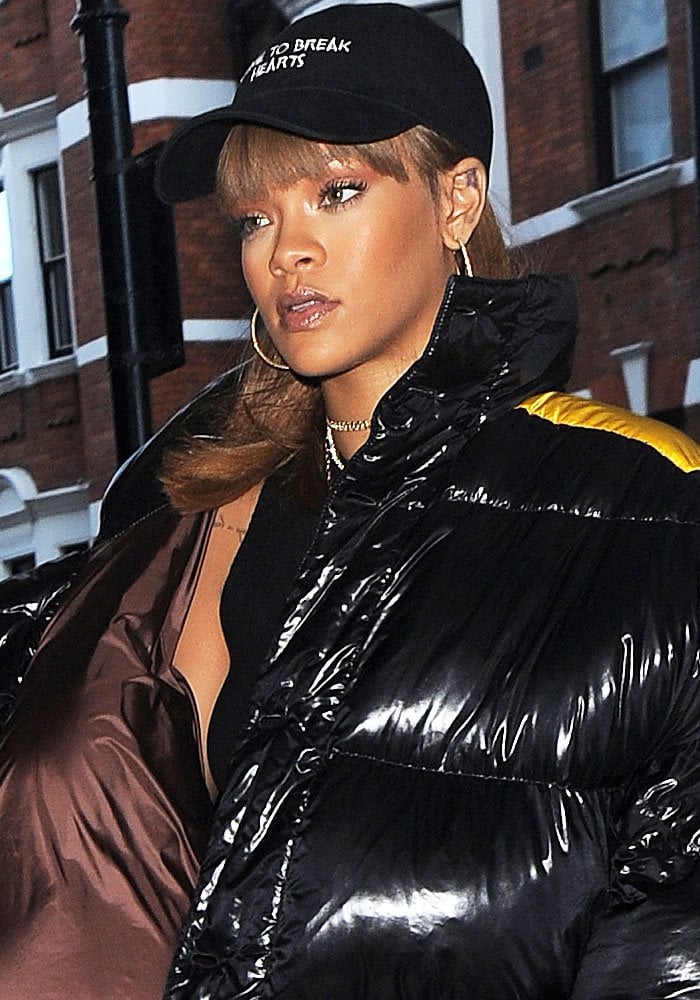 Rihanna seen leaving Harrods after a shopping spree in London with friends on August 20, 2016
Rihanna was spotted in a Raf Simons oversized padded coat over a black two-piece outfit. The pop icon styled her look with a Nasa Season "I Came to Break Hearts" cap, a pair of Puma crew socks, the new Rihanna x Dior sunglasses, and her unreleased yellow ankle boots from the Fenty x Puma Fall 2016 collection.
RiRi teases with unreleased goods from her Fenty x Puma Fall 2016 collection
Sending a message? Rihanna wears a cap that says "I came to break hearts"
We're convinced that Rihanna is actually quite the entrepreneur. The singer discreetly drew attention to her boots by uploading a series of snaps from different angles. It has been reported that this teasing is not for naut, as RiRi revealed that her full collection will drop in September.
For the meantime, check out a similar boot from Jeremy Scott's genius mind. Grab this Mochino ankle boot at Yoox.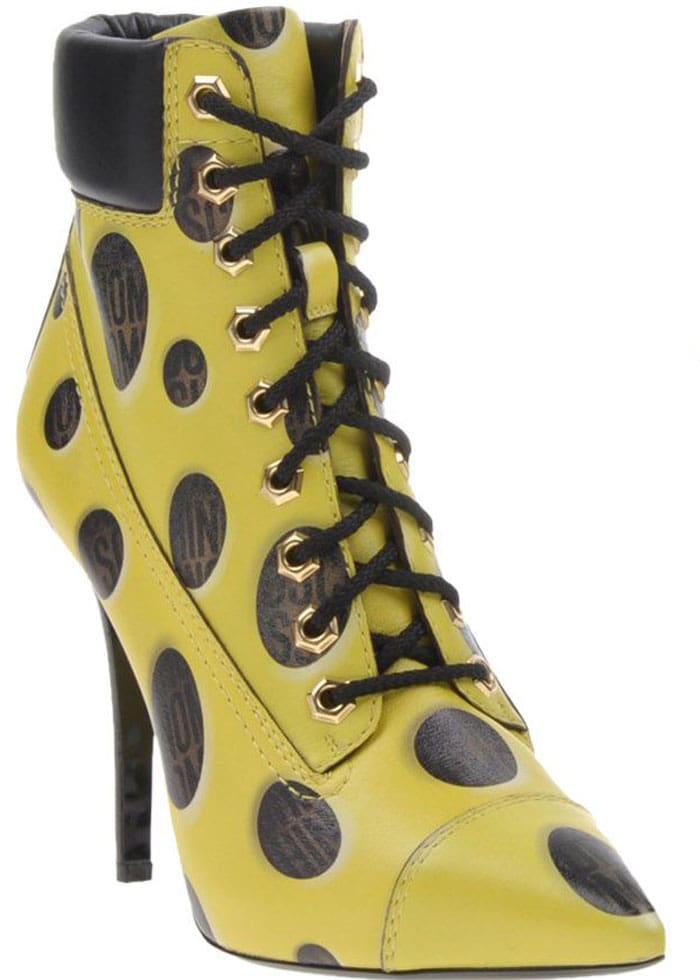 Moschino Ankle Boot, $444 (original: $753) at Yoox
Credit: RV / Will Alexander / WENN