We all know how Rita Ora loves unconventional boots. Aside from that, she also has a fascination for interesting pumps and sandals. Clearly, this 22-year-old singer has a wide shoe collection. She probably has everything — even oxfords and sneakers.
While there seem to be a lot of people who do not like her, you can't deny that the singer has covetable shoes. As for her latest kicks, she shared an Instagram photo of a pair of Adidas x Opening Ceremony sneakers. She got about 35.5k likes for this!
Rita Ora's Adidas x Opening Ceremony sneakers shared on October 10, 2013 (Credit: Rita Ora's Instagram)
Do you like them, too? It looks like Rita paired them with white jeans. Her sneakers are a collaborative work between Opening Ceremony and Adidas.
They're a pair of flatform sneakers with daisy prints, which make them fairly girly despite the thick and huge silhouette. They have rubber platforms that measure about 2 inches with textured bottoms for traction.
These pretty flatforms are available both in white and in black. Which color would you purchase?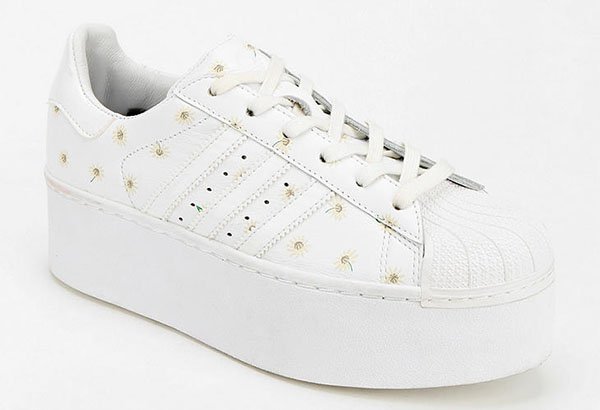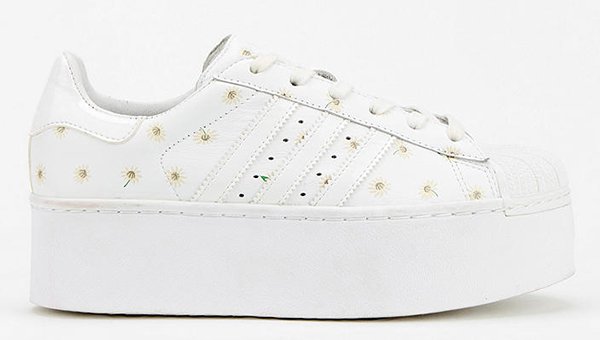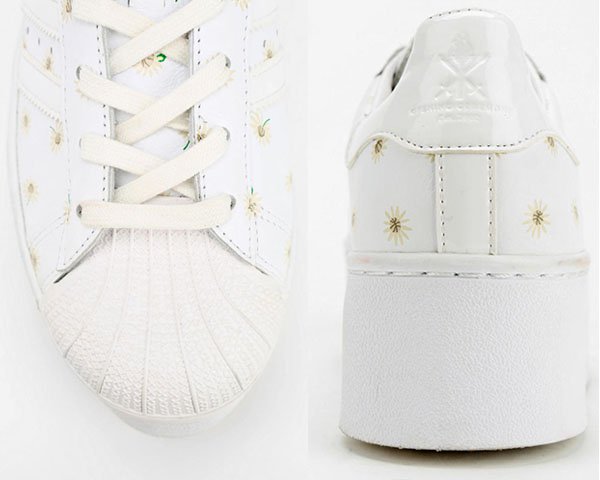 White Adidas x Opening Ceremony Sneakers, $175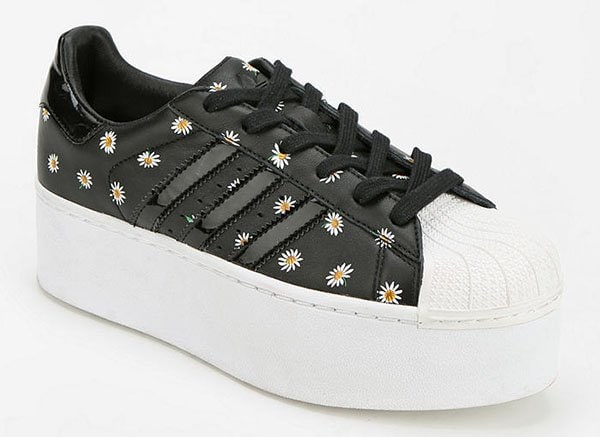 Adidas x Opening Ceremony Sneakers in Black, $175