Last month, we featured some of our favorites from the Christian Louboutin Spring/Summer 2014 collection, and Rita Ora has already acquired one of the most spectacular styles. While we've already covered how she wore the Christian Louboutin "Farfamesh" sandals at her birthday party, the British singer-songwriter and actress also sported them earlier in the day when she was out with her sister.
On November 27, the 23-year-old paired her Christian Louboutin 'Farfamesh' sandals with a classic black silk and wool blazer by Saint Laurent and a DKNY paisley lace long-sleeve pullover. The outfit was completed with cropped leather pants, also from DKNY, a Dolce & Gabbana 'Sicilian' filigree rosary necklace, a Chanel spring 2013 red Lego clutch, and a black turban.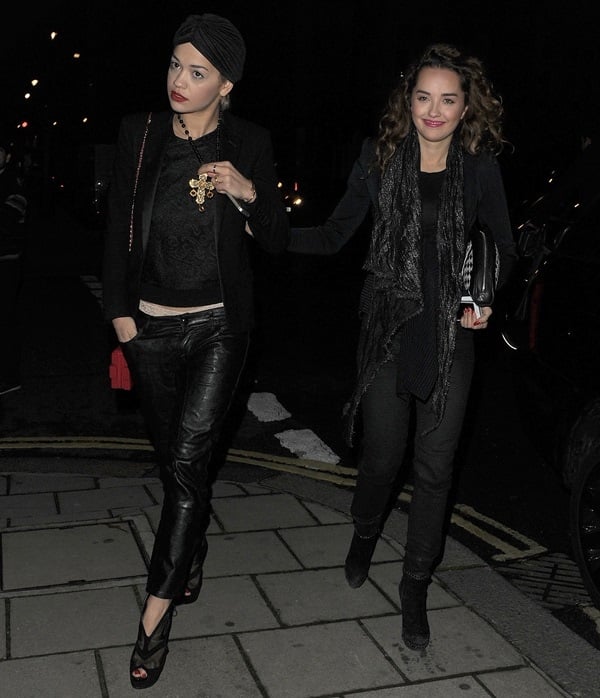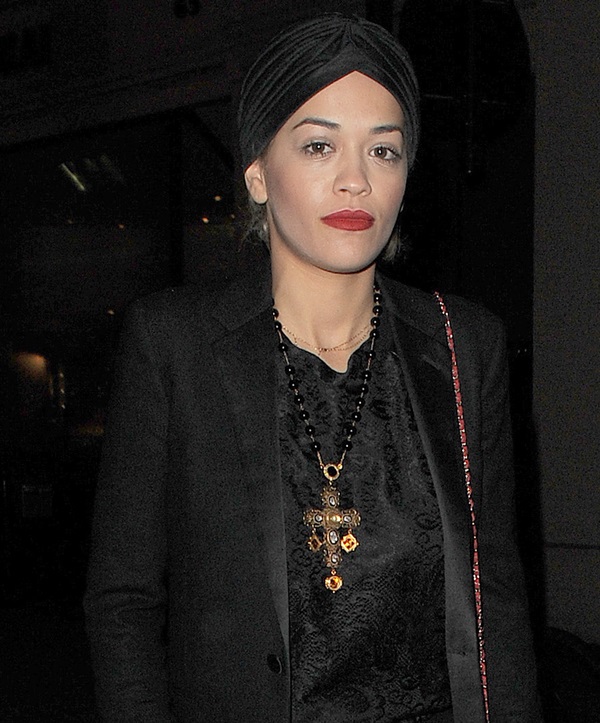 Rita Ora with sister Elena in Mayfair, London, on November 27, 2013
As you may recall, Rita wore the same Chanel bag and sandals for her birthday party. It's good that she is getting some mileage out of the Lego bag that reportedly costs almost $9,000.
Rita Ora's $9,000 plastic Chanel clutch bag made of Lego
While Rita Ora's Christian Louboutin Farfamesh black suede platform sandals are unfortunately not available online yet, you can browse lots of other shoes from the same designer at Neiman Marcus and Saks.
Credit: Will Alexander / Ricardo Vigil / WENN