Rita Ora turned heads in Vegas last weekend in a pair of sexy nude Salvatore Ferragamo corset boots. She wore a thigh-high lace-up style from the designer with a cool printed dress and a gold skull bag. Rita completed her look with curly locks and bright red lips for an extra dash of drama.
I've always been a fan of Rita's edgy looks, and this one is among my favorites so far. I love that she went with such a sexy pair of boots since her dress is somewhat childlike and boxy. Showing off her thighs added the right amount of sass without looking too trashy or over the top. In my opinion, this look is the perfect mix of sexy and sweet.
Check out Rita's Salvatore Ferragamo boots in detail below!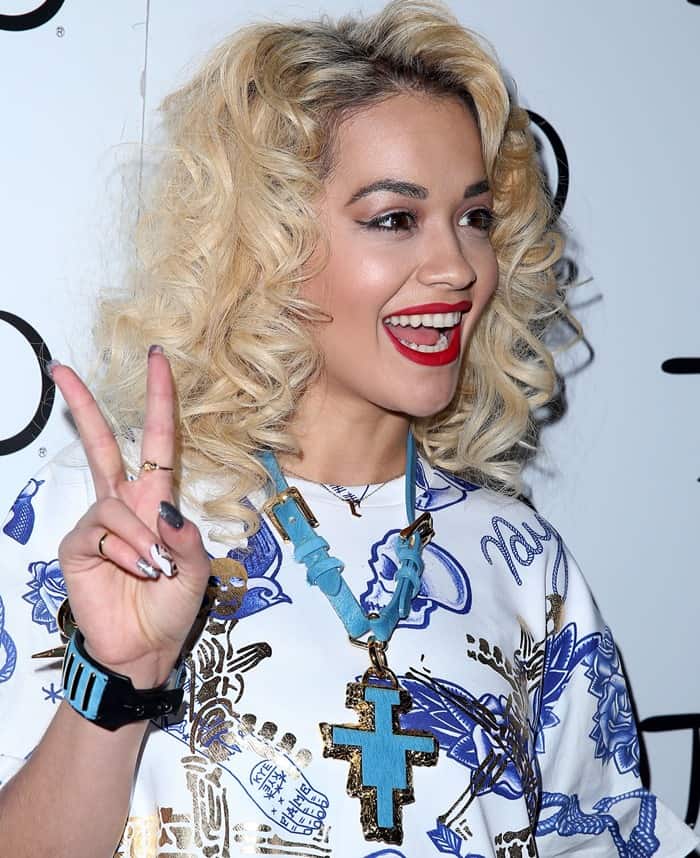 Rita Ora hosting a night at TAO Nightclub inside the Venetian Resort and Casino in Las Vegas on March 30, 2013
Rita Ora wears a cool printed dress from Salvatore Ferragamo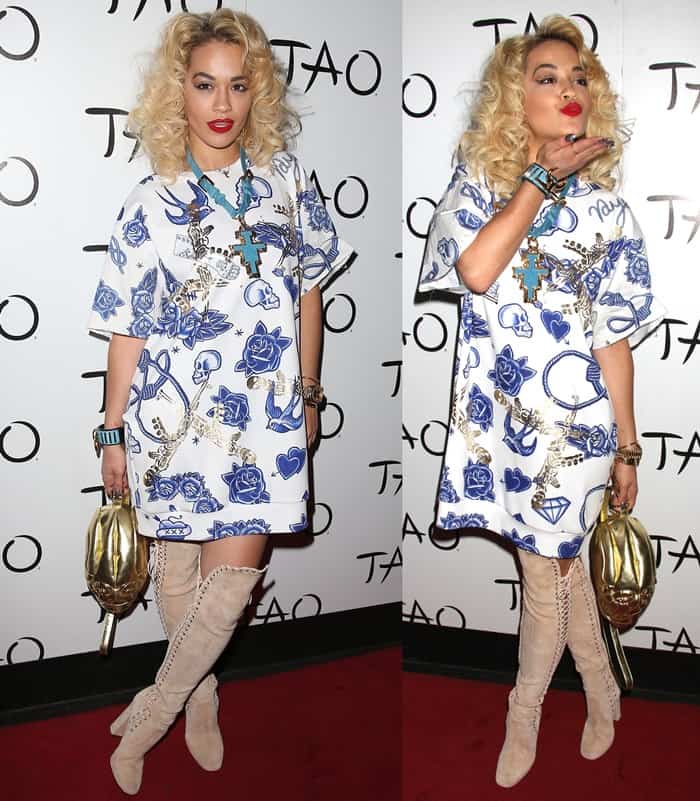 Rita Ora opted for a sexy pair of boots since her dress is somewhat childlike and boxy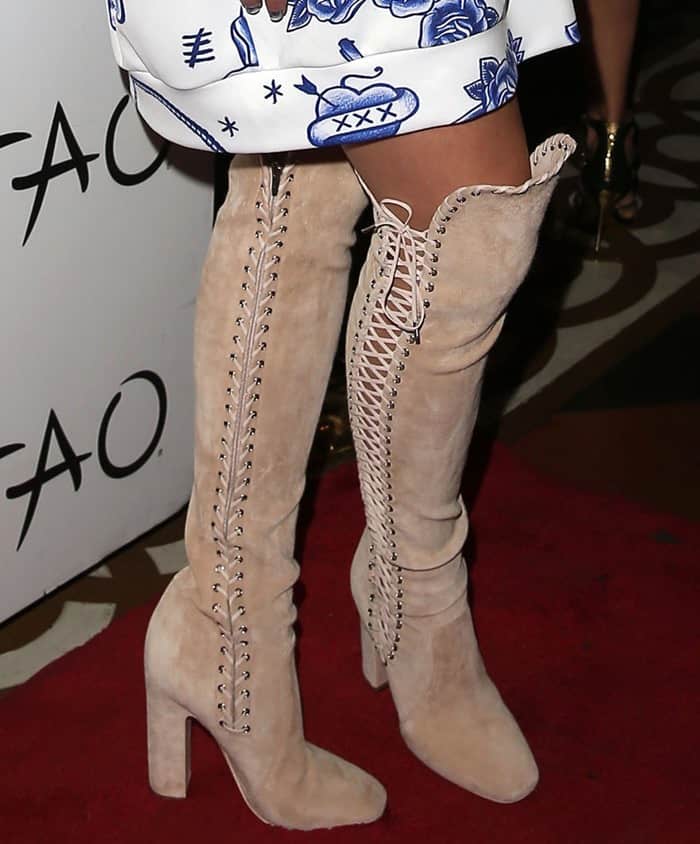 Rita Ora wearing nude suede Salvatore Ferragamo knee-high corset boots

Rita's corset-inspired boots look incredibly rich and soft. Moreover, the lace-up detailing allows a little peep of skin. They'd also look great with leggings or tights and a printed tunic or an oversized sweater. I'd love to wear them with a floral-printed sundress for an unexpected date night look.
We were able to find these boots at LuisaViaRoma for a steep price of $2,186! Nonetheless, they're still worthy of our admiration. Take a peek, and tell us what you think!
Salvatore Ferragamo 110mm Sakis Suede Corset Lace High Boots, $2,186 at LuisaViaRoma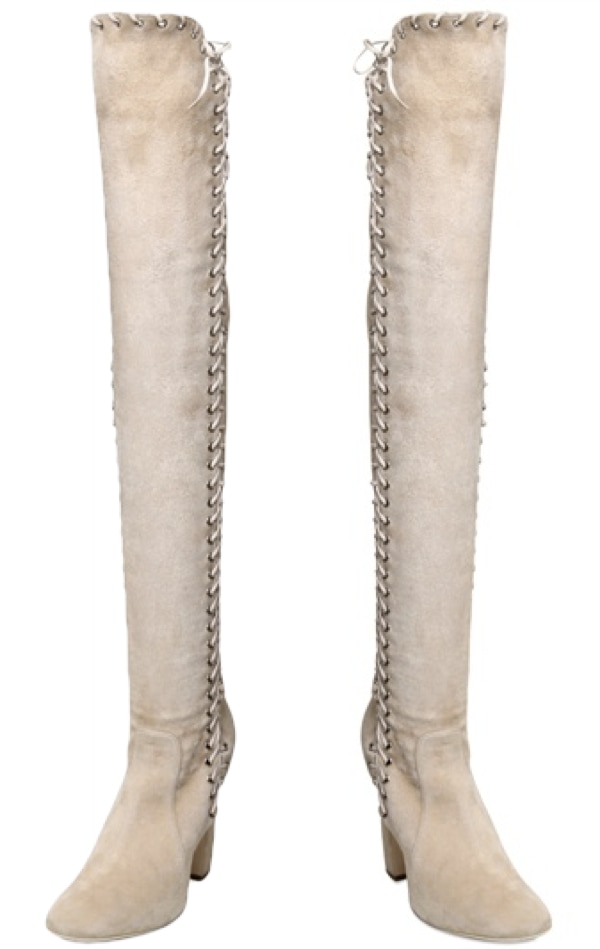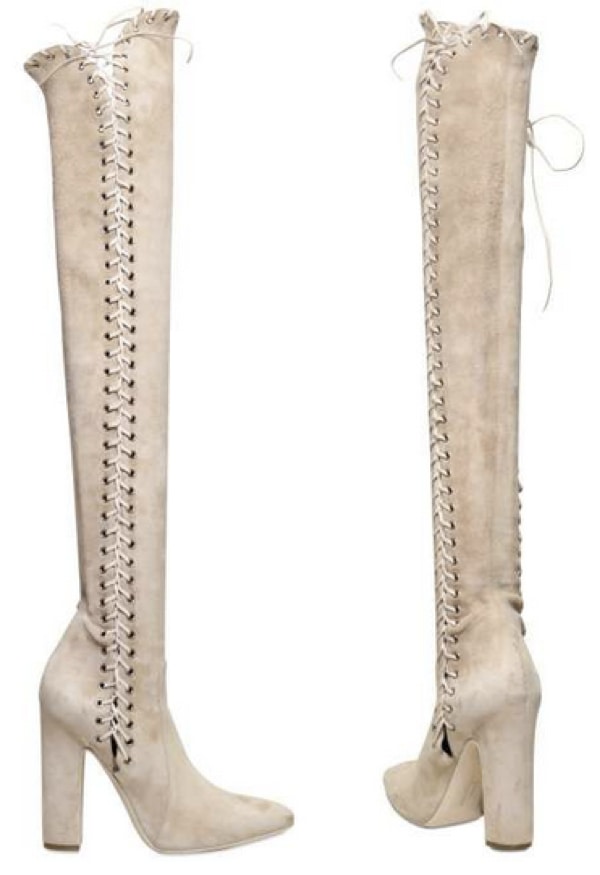 What do you think, shoe lovers? Would you make Rita's Salvatore Ferragamo boots your next shoes?
Credit: Judy Eddy / WENN / DJDM