Rita Ora is one of those people who easily stand out in a crowd. It's not just because she is an easily recognizable figure, being the pop star that she is, but also because she makes no effort to tame down her style.
She has no qualms wearing attention-grabbing pieces like a metallic skirt in broad daylight.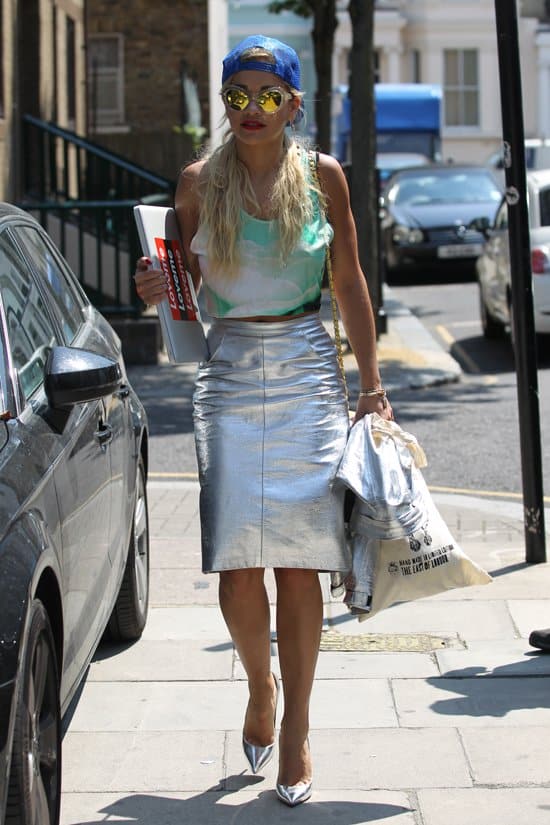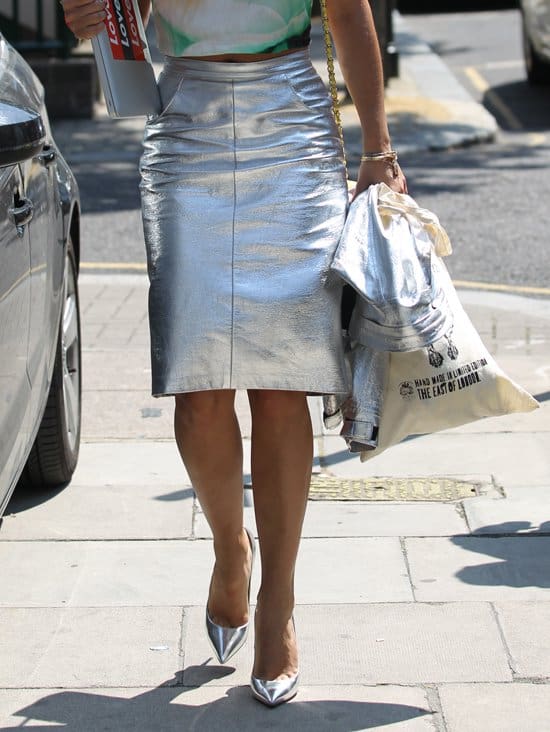 Rita Ora seen out and about in West London wearing a silver skirt and matching shoes in London on July 9, 2013

We have to give this girl credit for always sticking to her aesthetic and letting her personality shine through her outfits.
Rita's pencil skirt offers just the right amount of edgy and classy. She wore it with a mint green cropped top that totally balanced out the length of the skirt to create a flattering silhouette. Never really thought mint green would go so well with silver but there you go.
For more color, she even threw on a cobalt blue cap. She then proceeds to capping off the look with metallic pumps and sunglasses.
Rita's skirt is from DKNY but we can't find it anywhere. On the other hand, we can always look for substitutes, right? Here are alternative options:
1. Milly Mirrored Python Pencil Skirt, $297.00
2. Club Monaco Bianca Skirt, $198.00
3. Leith Foiled Pencil Skirt, $46.00
4. Utzon Ela Skirt, $963.23
These are similar to Rita's DKNY piece so you can style these up the same way she did!
Credit: WENN