Ooh, burn. Rita Ora was feeling a bit like Taylor Swift when she told Sun that she was "rounding up the troops" to create a remake of the song "Lady Marmalade", originally sung by Christina Aguilera, Mya, Pink, and Li'l Kim. Rita included Charli XCX, Miley Cyrus, and Iggy Azalea to her shortlist of artists for the remake.
That is, until Iggy Azalea shut Rita down in front of her almost-six million Twitter followers.
As of the moment, Rita has made no comments about the remake, and is keeping herself busy with promotions. The 24-year-old was spotted at London's new hotspot Sexy Fish for a performance.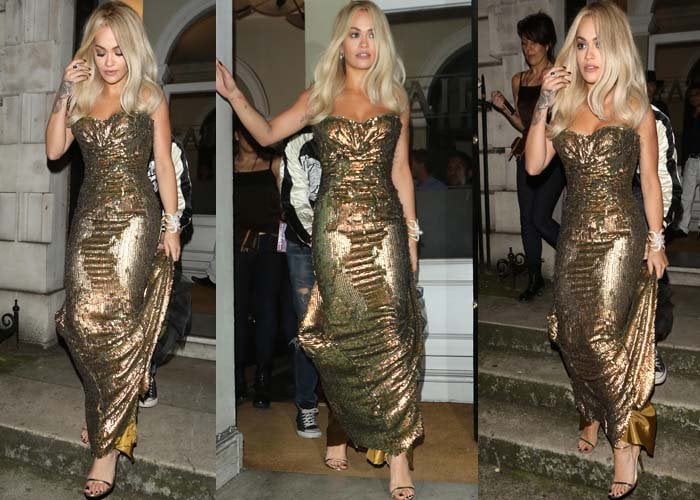 Iggy took to her Twitter to say that she wanted to be left out of the "Lady Marmalade conversation", and that she had nothing to do with Rita's idea. Ouch. Good thing Rita still has a lot of good stuff on her plate. The pop star wore an all-gold ensemble to her London performance, matching her metallic heels with a very flashy gold dress.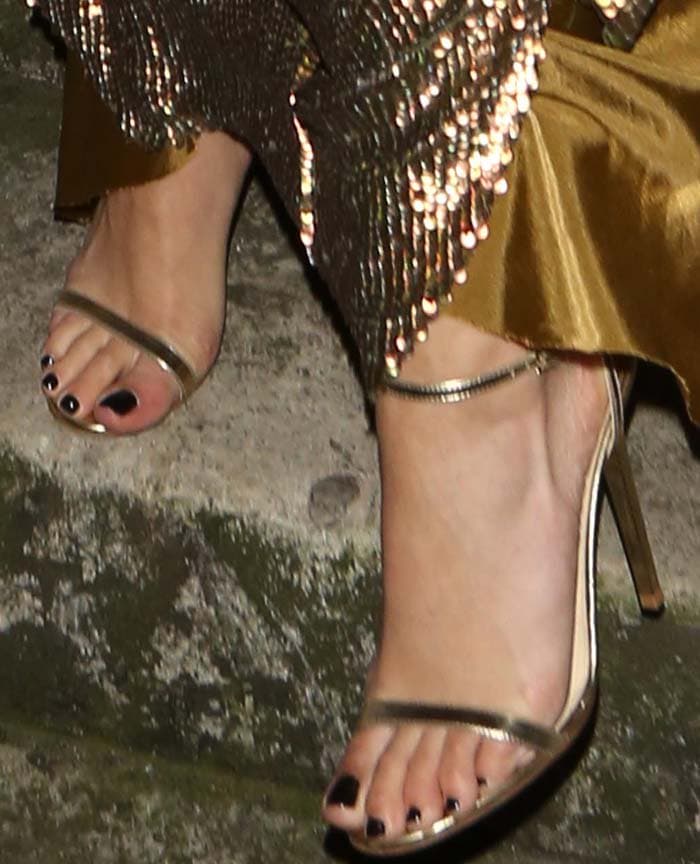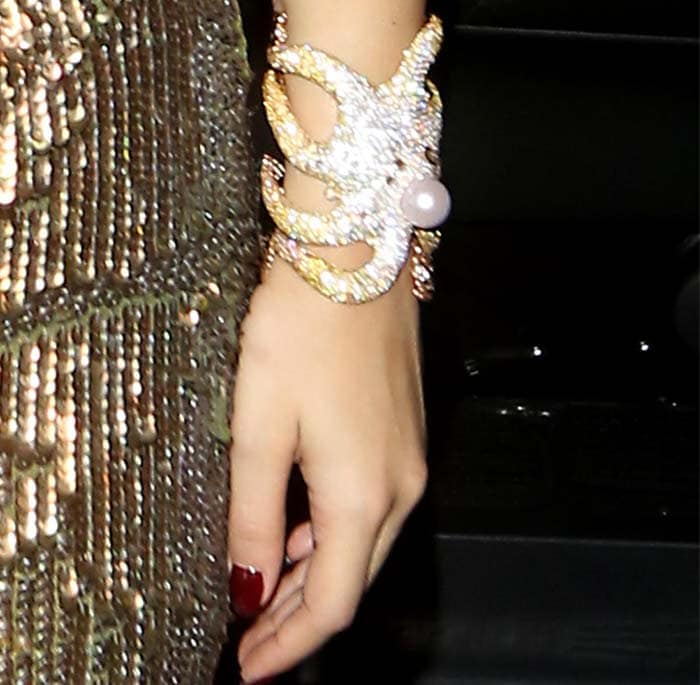 Rita Ora seen arriving at the Sexy Fish restaurant in London on October 9, 2015
Is there something else brewing between the two? See Iggy's tweet and judge for yourself:
Please leave me out of the whole Lady Marmalade conversation. I have nothing to do with ritas ideas & agree it should be left alone. Thanks — IGGY AZALEA (@IGGYAZALEA) October 12, 2015
Meanwhile, you can grab Rita's look by checking out the gorgeous metallic pairs below: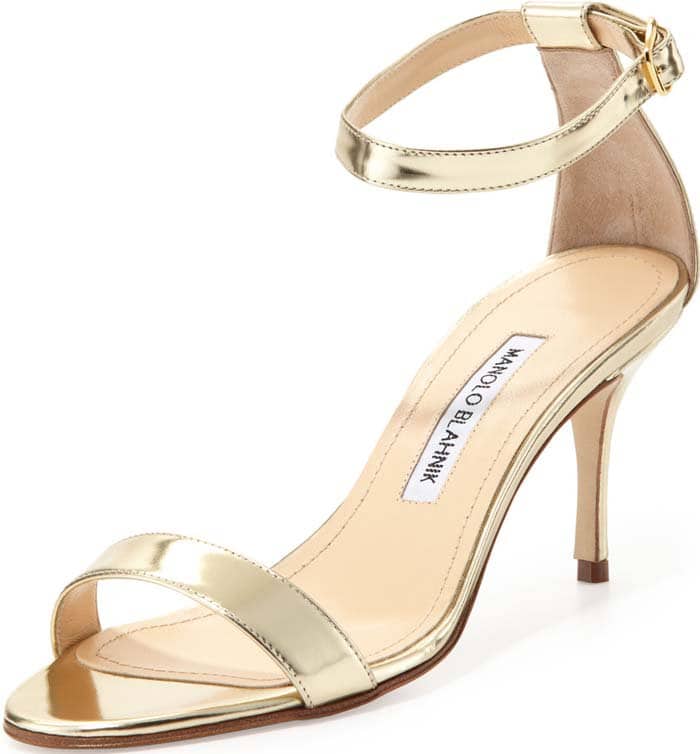 Manolo Blahnik "Chaos" in Gold, $725 at Barneys, Bergdorf Goodman and Neiman Marcus
Saint Laurent Classic "Jane" in Gold, $695 at Nordstrom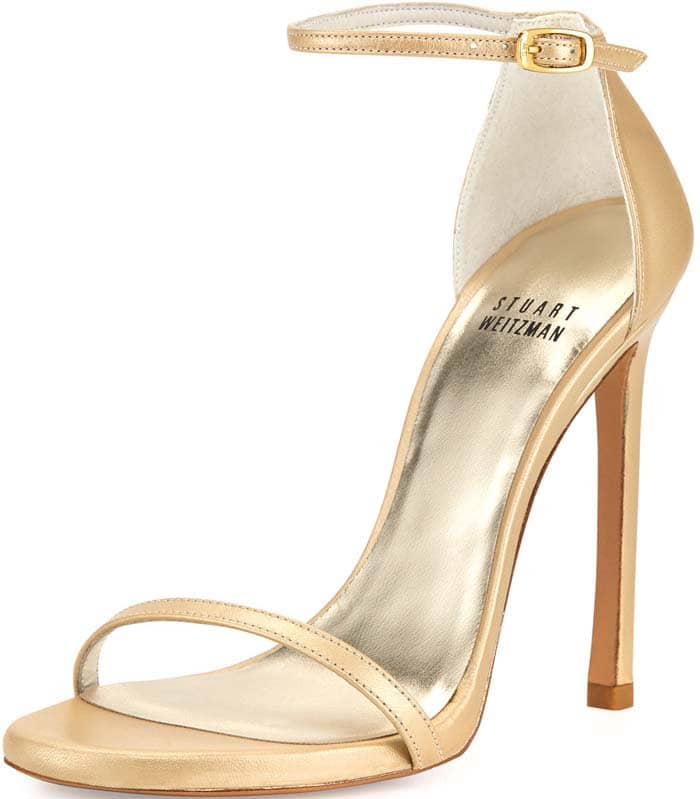 Stuart Weitzman "Nudist" Ankle Strap in Pale Gold, $385 – $398 at Neiman Marcus and Shopbop
Credit: WENN