Distressed denim is set to be the next big thing, but the trend isn't limited to ordinary ripped jeans. The newest variant are really baggy serial-killer-slashed jeans, preferably with sequins — Rita Ora's jeans are a good example.
The 23-year-old singer arrived at Global Radio in London this morning wearing a mismatched outfit that has split style opinions worldwide. Is it stylish? Or is it a fad that should be left to the '90s where it belongs?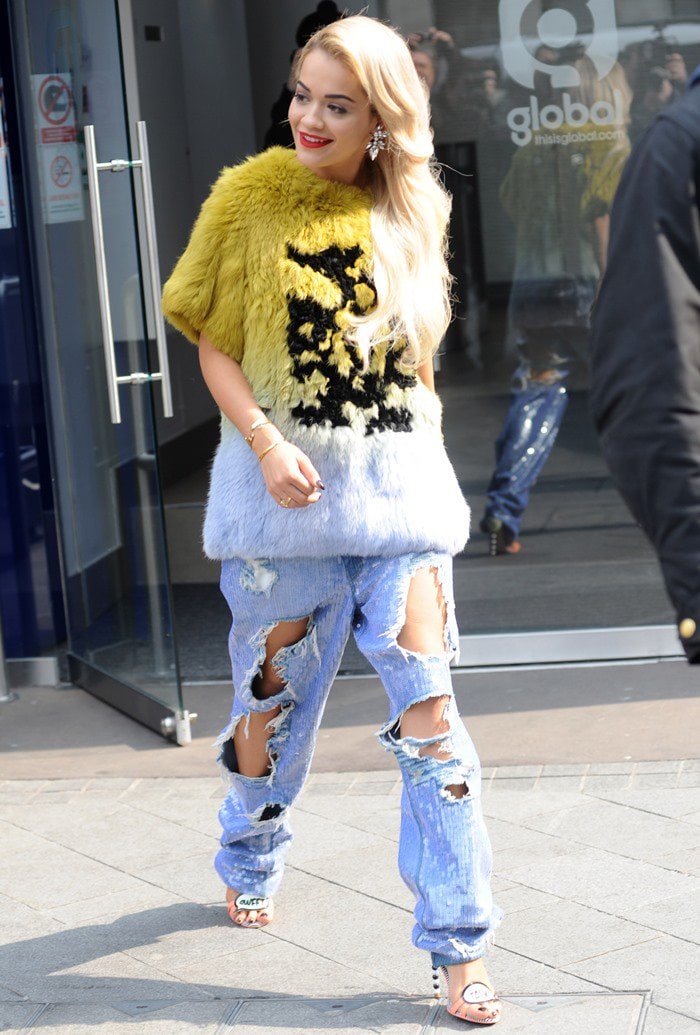 Rita Ora arriving at Global Radio in London, England, on March 28, 2014
Rita's top was a blue-and-yellow dip-dyed Just Cavalli fur jumper styled with traditional wavy Hollywood hair. Her sparkly jeans showed some legs and are by Ashish, a designer that loves nothing more than sticking sequins on everything. At least, Rita decided to wear heels with this controversial ensemble. We're not sure if we could have stomached flats.
Rita Ora's "Sweet Talk" speech bubble sandals by Sophia Webster
Her quirky "Sweet Talk" sandals come from the equally playful Sophia Webster SS14 collection. They have monochrome stripes and beaded heels, along with pastel-colored detailing around the speech bubble front. What's not to love? Sophia Webster's recent fall 2014 presentation was full of '90s kitsch embellishments, so expect to see Rita in pompom-covered shoes soon.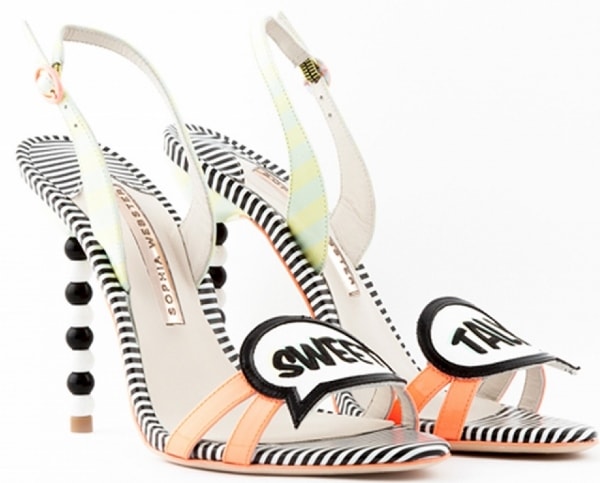 Sophia Webster "Oprah" Sandals, $572.40
Did Rita manage to pull this multicolored look off? Or was the jeans and fur combo simply too much of a fashion faux pas?
Credit: WENN