Looks like the weather in London still warrants the wearing of thick, knitted sweaters because Rita Ora was seen wearing one for shopping at Carnaby Street.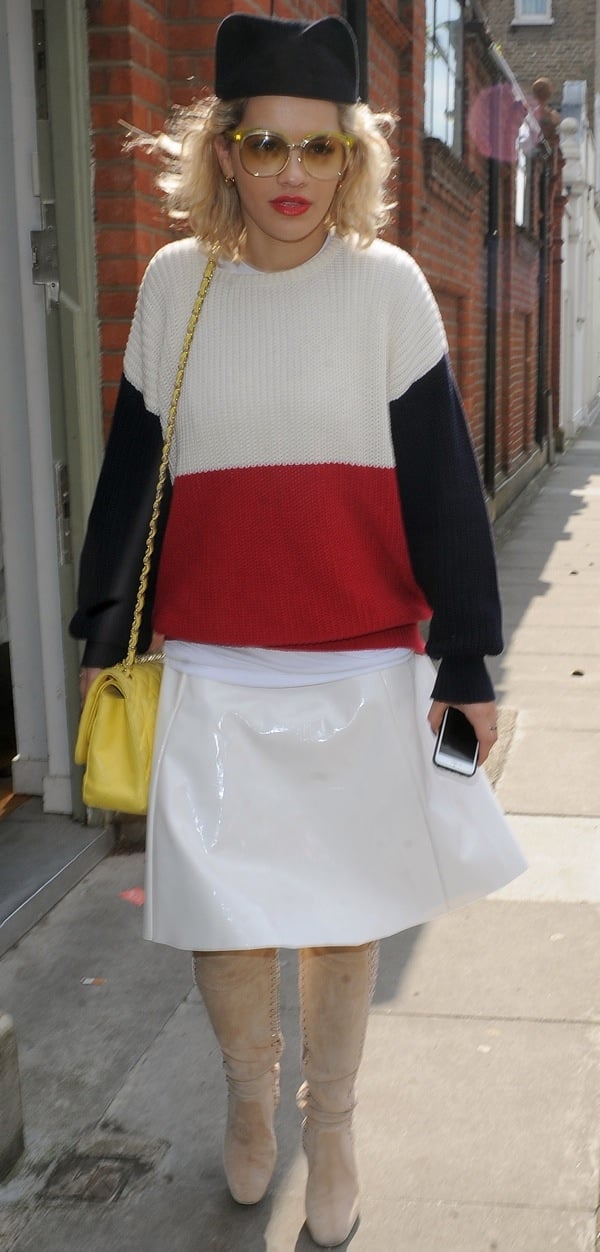 Rita Ora shops on Carnaby street with a female companion. She ran into a male friend who gave her a huge hug and a kiss, which might upset new beau Calvin Harris! Rita also stopped for pictures with fans young and old in London on May 31, 2013

The British singer paired up a tri-color knitted sweater with a plastic-looking skirt and a pair of knee-high boots. She accessorized with cat ears beanie, yellow sunnies and a yellow quilted handbag (most likely Chanel).
What do you ladies think of this outfit?
I actually like the pairing. It's something edgy for street style. Plus, Rita owned the look. Her personality seeped through the ensemble, which is always good if you want to be identified from all the generic artists out there.
Rita has always had a penchant for adding drama to her outfits (like most singers we know) but she also balances it out with classic pieces just like her sweater in here. Nothing can get more classic than knitwear.
Too bad I can't find the exact same sweater she wore here but if you feel like copying this look, try these multi-color ones from Amazon:
1. Cut25 by Yigal Azrouel Waffle Knit Block Sweater, $192.50
2. Madewell Basket Weave Colorblock Pullover, $70.40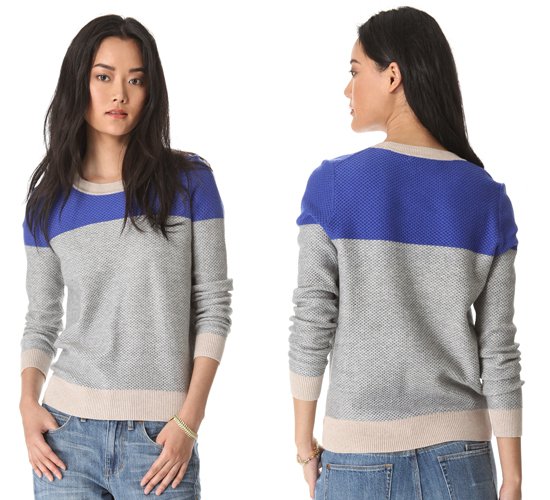 3. 360 Sweater Ryan Cashmere Pullover, $154.00
4. Ohne Tiel Colorblock Pullover, $241.50
5. Madewell Colorblock Plaited Pullover, $72.00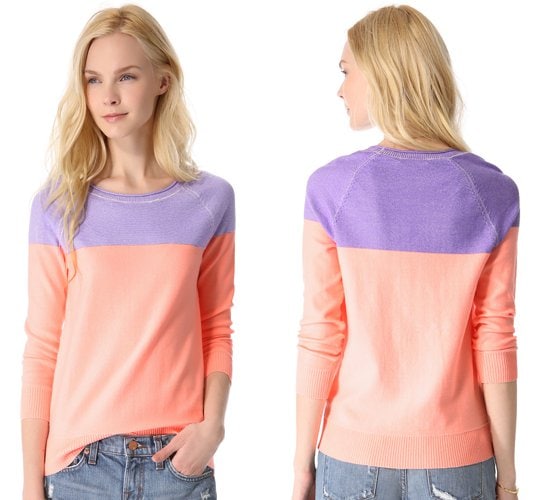 We have featured Rita in these same boots previously. Unfortunately, they're already sold out at e-stores. However, you can still snag a similar pair at Nordstrom, and we also dug up Gianvito Rossi boots at Barneys New York that look the same.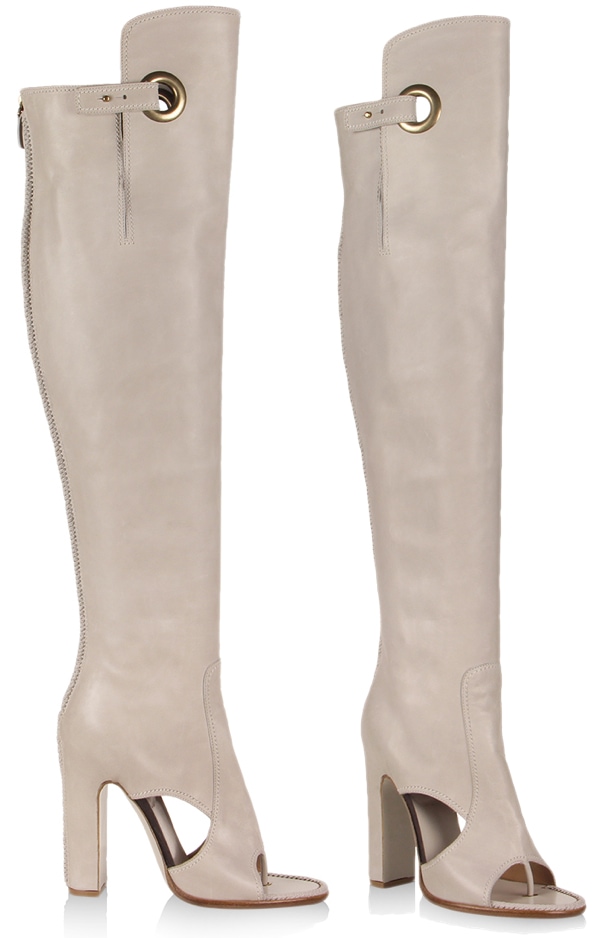 Salvatore Ferragamo Over-the-Knee Boots in Waxed Calfskin, $2,600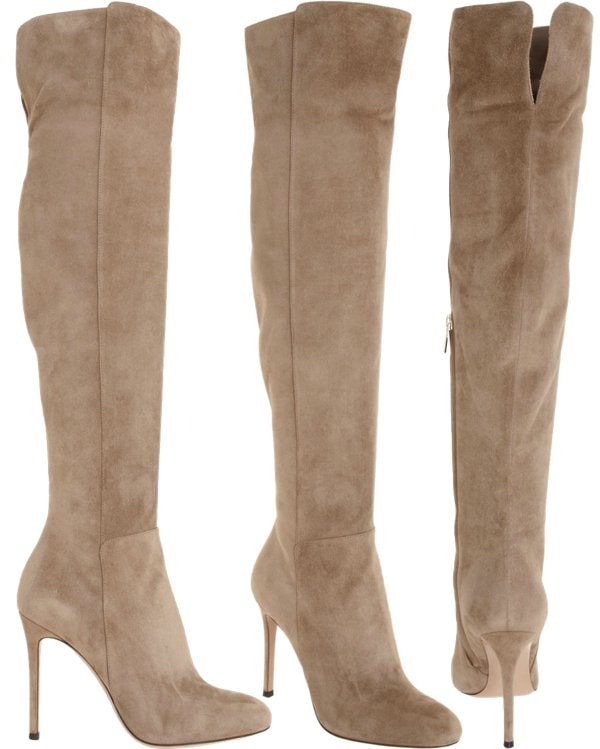 Gianvito Rossi Over-the-Knee Boots, $1,570
Credit: WENN