Power Rangers actress Elizabeth Banks — who presented at AARP Magazine's Movies for Grownups Awards — is anything but a grown-up. The actress insists on staying a child at heart.
In February 2016, the Modern Family star showed off her feet on the red carpet of the awards event following a hilarious video she uploaded of her and gal pal, Eva Longoria.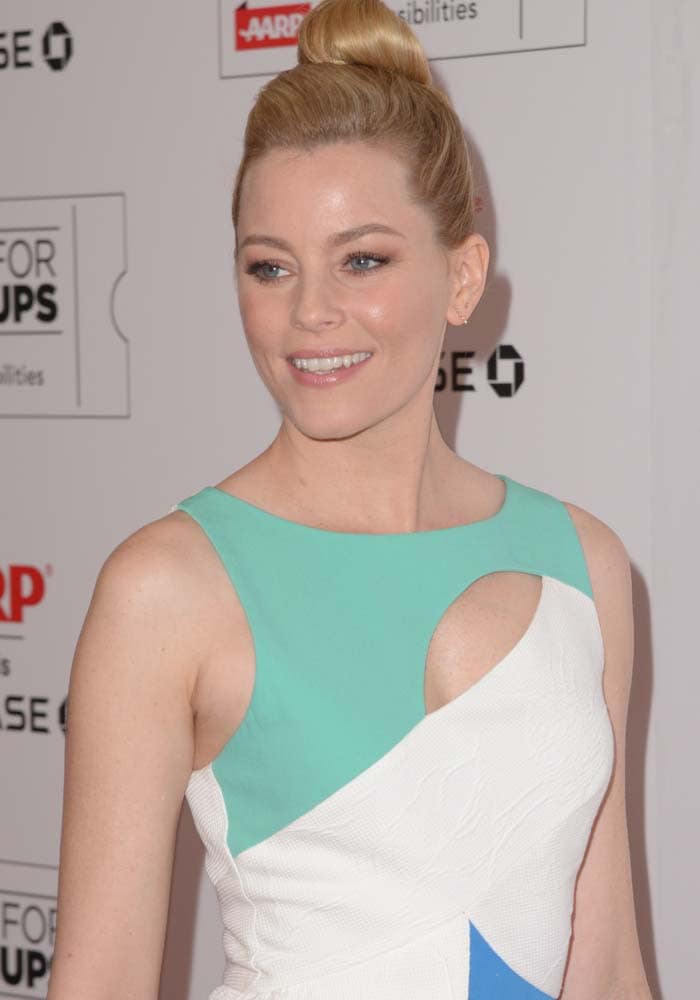 Elizabeth Banks wears her hair up for the fifth annual Movies For Grownups Awards held on February 8, 2016, at the Beverly Wilshire Hotel
One month later, she started filming the 2017 Power Rangers reboot film. Portraying space alien Rita Repulsa, she is the principal nemesis and archenemy of the main superheroes.
Elizabeth Banks plays space alien Rita Repulsa in the 2017 Power Rangers reboot film
Filmed in Vancouver, Canada, in February and March of 2016, her casting as the villainous Rita Repulsa came as a surprise to many of her fans.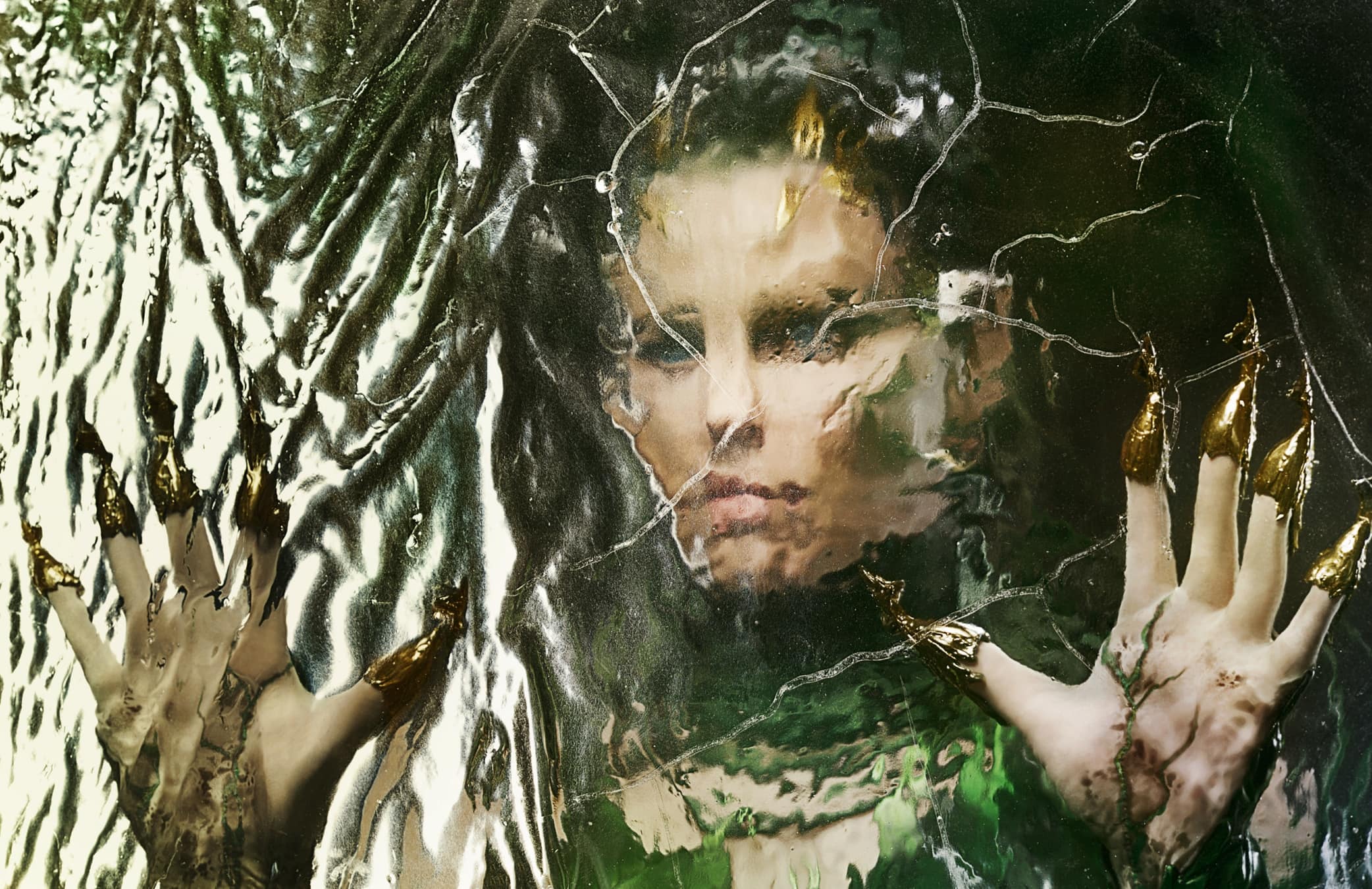 Elizabeth Banks as Rita Repulsa, the former Green Ranger who went rogue and killed her old team before being subdued by Zordon for millions of years
"Tone is exactly right. With this movie they wanted to update and evolve the franchise. The teenagers in the movie are definitely coming of age. They are very modern and dealing with modern problems. So the filmmakers wanted a Rita who felt modern, edgy and, for lack of a better word, "with it" when it came to tone. There are very real stakes but a sense of play, because that's what people loved from the original series," Banks said about her role in an interview with Syfy.
"So many people worked on my costume! Most of the photography out so far is Rita in full Rita mode, but she evolves within this movie as well. She doesn't start out like that. It was really intense. I wear at one point a full body prosthetic from head to toe. The only thing that isn't covered by full silicone is like 12 inches of my chest area and that's it," Banks added.
Becky G as Trini Kwan and Elizabeth Banks as Rita Repulsa in the 2017 American superhero film Power Rangers
The rest of the cast is comprised of Dacre Montgomery, Naomi Scott, RJ Cyler, Becky G, Ludi Lin, Bill Hader, and Bryan Cranston.
The box-office bomb was released in the United States on March 24, 2017. Born on February 10, 1974, in Pittsfield, Massachusetts, Elizabeth Banks turned 43 on February 10, 2017.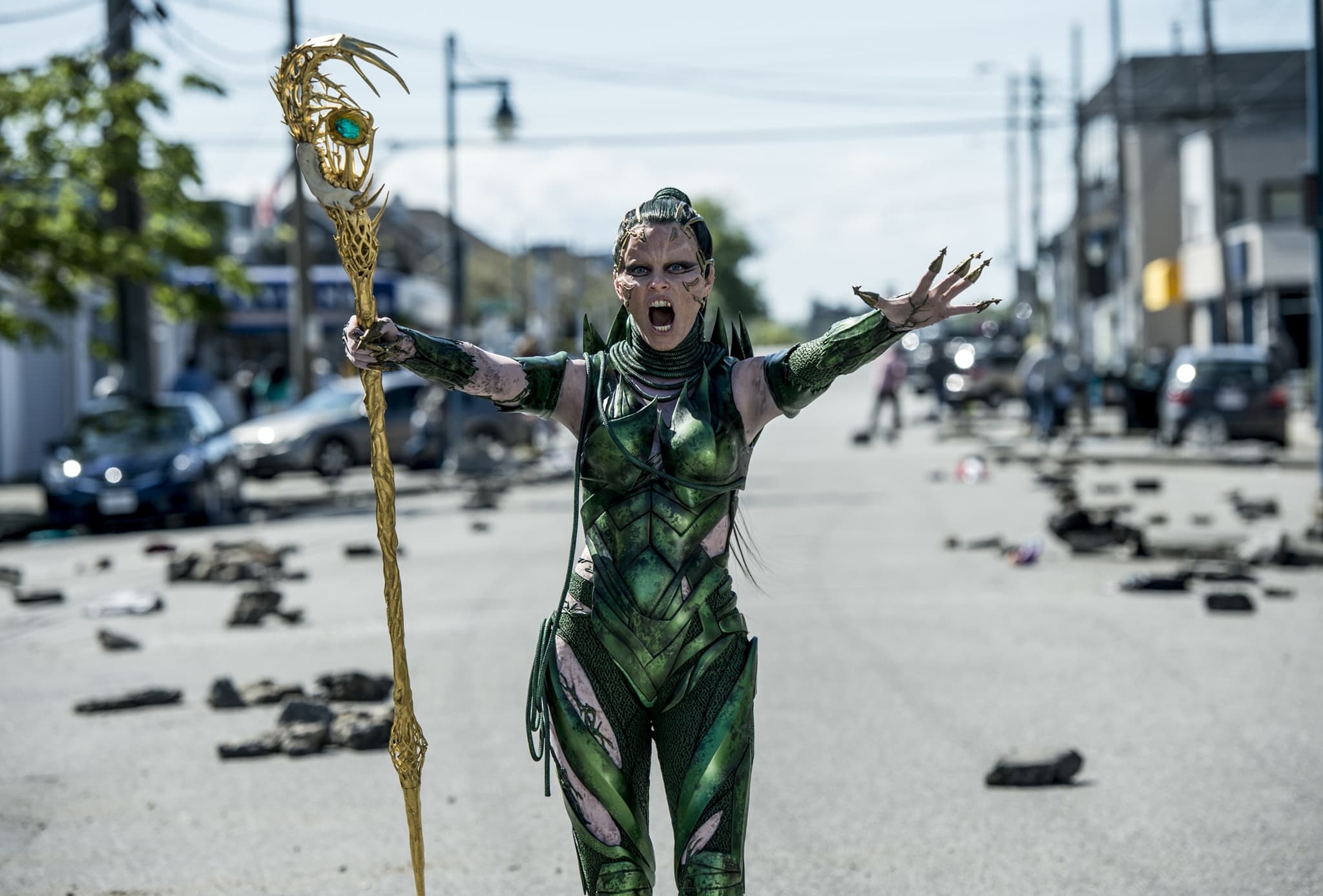 Elizabeth Banks was nominated for Choice Movie Villain at the 2017 Teen Choice Awards
At the Movies for Grownups Awards, the Spider-Man actress arrived in a beautiful and quite artistic dress by Roland Mouret, which she paired with a rectangular clutch by Rauwolf and the popular "Frontline" sandals by Tamara Mellon in a vibrant orange satin.
Elizabeth Banks wears a colorful Roland Mouret dress on the red carpet
We love how the lines of the shoe kind of mimic the ones on her skirt, achieving continuity without looking too forced.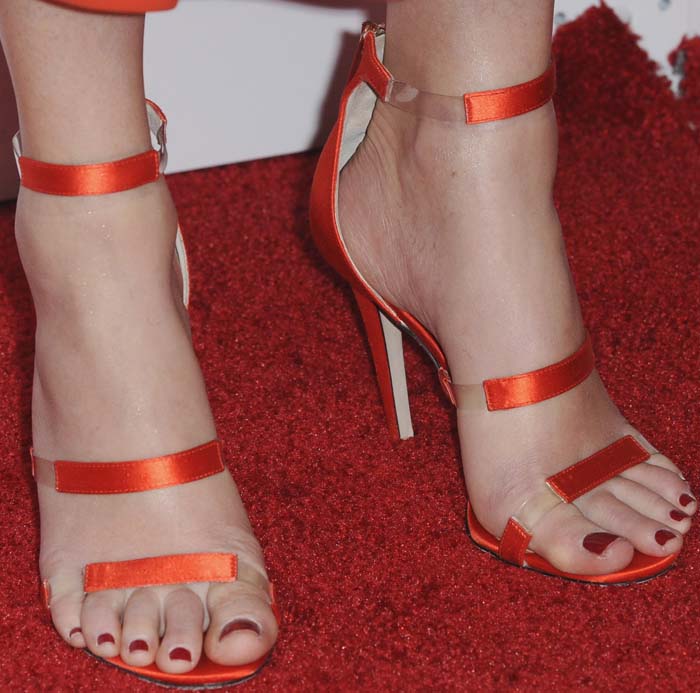 Elizabeth Banks's feet in red Tamara Mellon sandals
Elizabeth presented the Best Time Capsule award to her "Love and Mercy" director Bill Pohland. The two took time out for some snapshots on the red carpet before the awarding.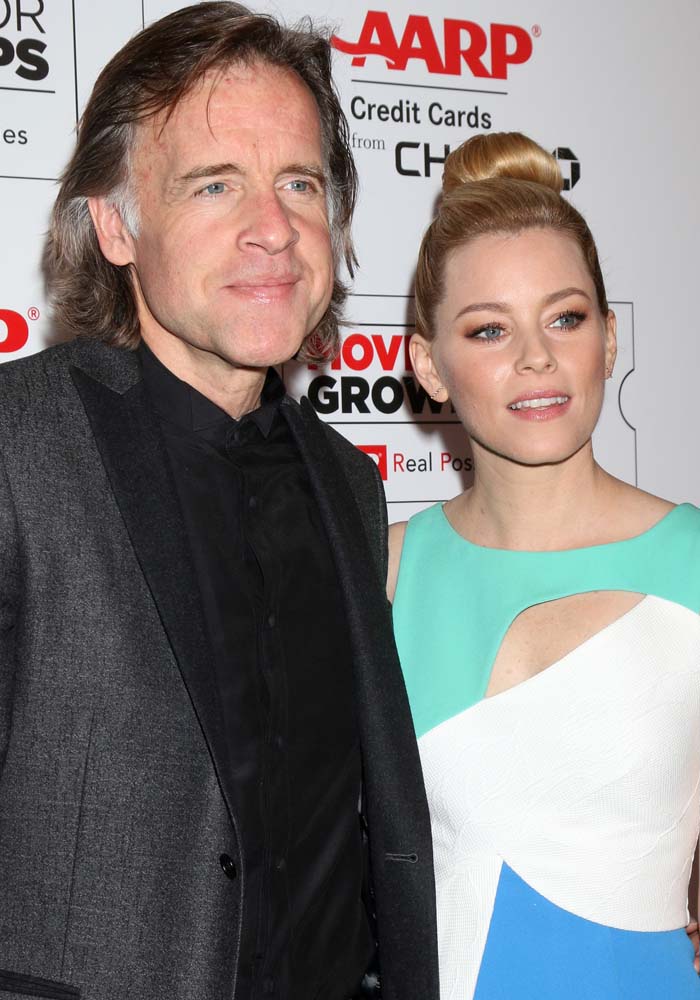 "Love and Mercy" director Bill Pohland and Elizabeth Banks pose for photos together
Elizabeth may have looked polished at the awards, but no amount of makeup and styling can keep her inner chaotic child at bay.
Check out the hilarious video of Elizabeth groping Eva Longoria's bottom during their all-star Entertainment Weekly cover shoot.
The two were joined by Hollywood powerhouses Reese Witherspoon and Kerry Washington.
Tamara Mellon's "Frontline" sandals are available on the designer's website. Which color is your favorite?
Tamara Mellon 'Frontline' Metallic Nappa Sandals, $595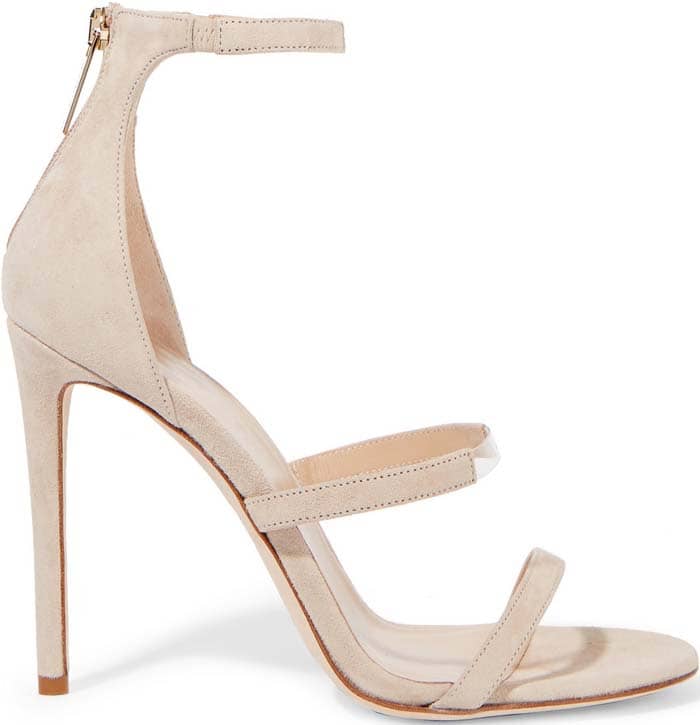 Tamara Mellon 'Horizon' PVC-trimmed Suede Sandals, $595
Tamara Mellon 'Intense' Leather Sandal, $629
Credit: Nicky Nelson / Charlie Steffens / Apega / FayesVision / WENN