Rosie Huntington-Whiteley has a luxury problem that most other women don't, namely that she can't decide on which pair of Louboutins pumps to wear.
Before attending a gala on Saturday in Los Angeles, Rosie Huntington-Whiteley tweeted this picture with the caption "Which ones for tonight?? @louboutinworld #PartyFeet"
However, since her followers had not seen her cabernet ruffle one-shouldered mini-dress by Isabel Marant, it is unlikely that they were able to provide much advice. The English actress and model finally made up her mind and styled the dress with Christian Louboutin Artifice d'Orsay embellished pumps (see to the right above). We hope they will soon become available at Neiman Marcus or Saks!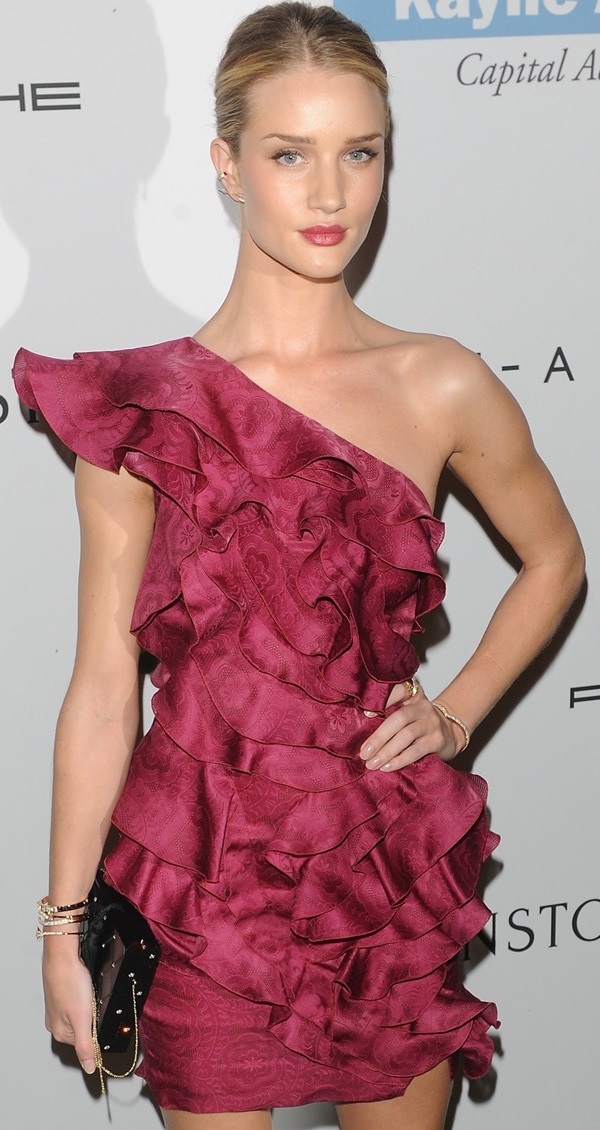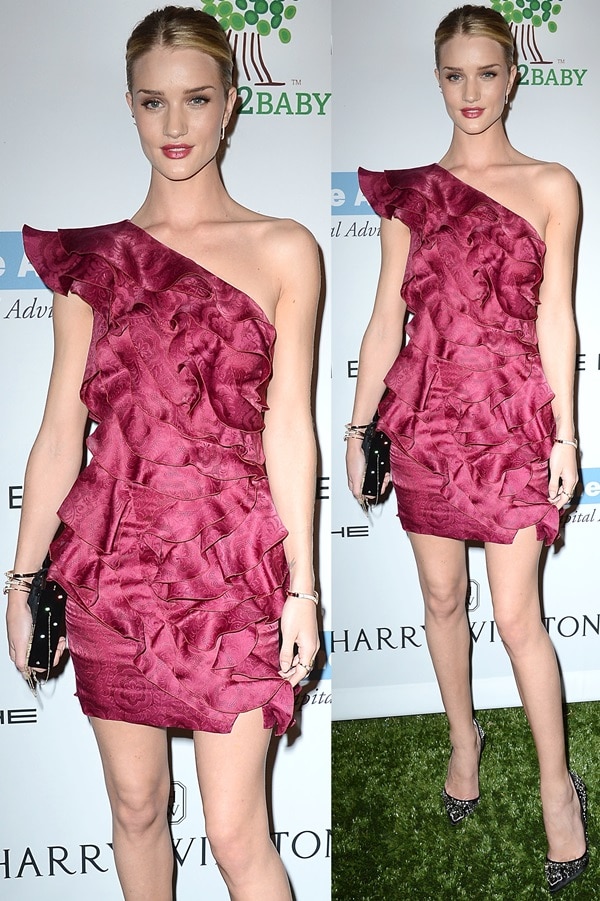 Rosie Huntington-Whiteley at the 2nd Annual Baby2Baby Gala held at Book Bindery in Los Angeles on November 9, 2013
We featured Joanne Froggatt wearing the exact same style last month. Earlier the same day, Rosie went for a workout in Adidas sneakers paired with a Givenchy 'Antigona' medium tote.
Rosie Huntington-Whiteley running errands in Los Angeles on November 9, 2013
Credit: Ryan/WENN/Daniel Tanner